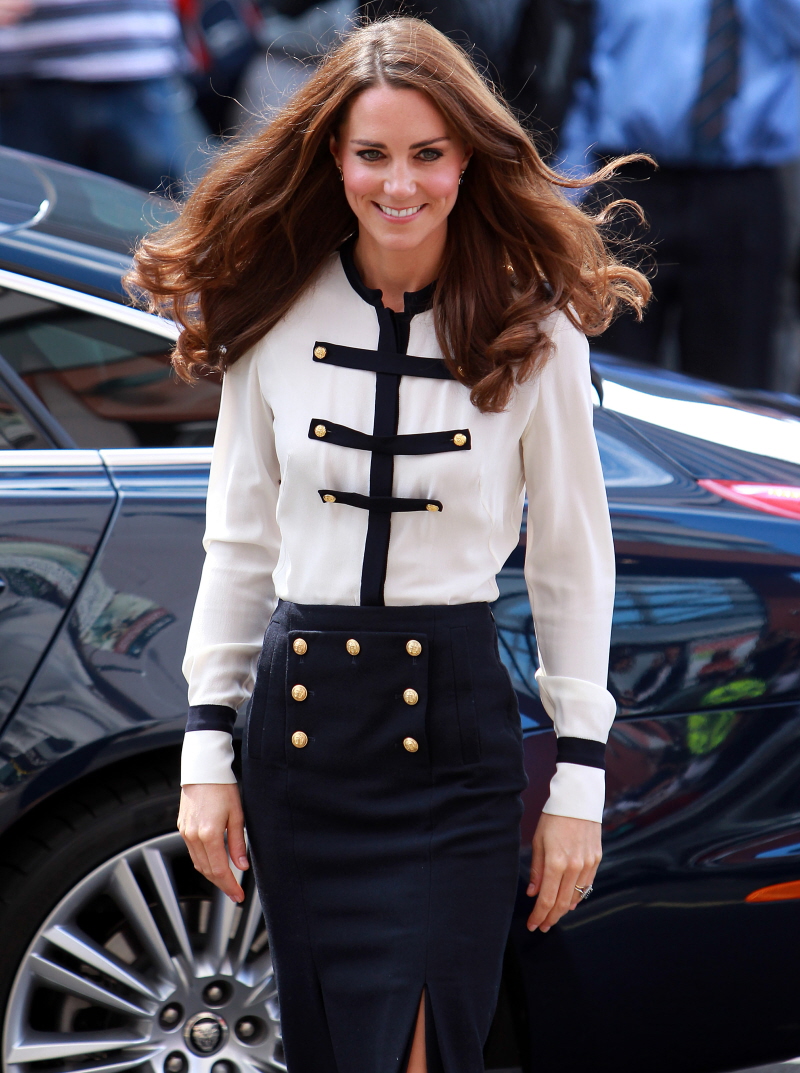 BUTTONS.
I've said it before, and damn it, I'm going to say it again. The Duchess of Cambridge has a Button Problem to go along with her Raccoon McWaity problem. Bedhead just said, "Duchess of Buttons" so now I can't get it out of my head. Raccoon McWaity, Duchess of Buttons. It really is like no button will ever be too big or too garish for Kate. Bless her heart.
As for the buttony ensemble, it's Alexander McQueen. Or, Sarah Burton for McQueen. WTF is Sarah Burton doing to the label? She designed that Ralph Lauren-looking sailor outfit during Will and Kate's Canadian tour too. Sarah Burton has become Kate's Button Enabler.
William and Kate's appearance yesterday in Birmingham was all part of the royal family reaching out to those affected by the London riots. People Mag has more:
The Duke and Duchess of Cambridge showed empathy and support Friday for those who had lost family members, seen their possessions snatched or worked 15-hour days to cope with traumatic events of a riot-torn area of Britain. The royal couple made the surprise trip to Birmingham on Friday and comforted the families of three men who died while defending shops from looters.

Like other visits by members of the royal family this week, it was unheralded in the media, so there were only a handful of well-wishers outside Summerfield Community Centre, at the heart of the Winson Green area, about 130 miles north west of London.

Inside, William and Kate first met representatives of the mourning families of Haroon Jahan, 21, and brothers Shazad Ali, 30, and Abdul Musavir, 31. Included in the group for the 15-minute meeting was Haroon's father Tariq, who, amid his grief hours after his son's death, had stood on the street and urged locals not to seek revenge.

There was a "very somber atmosphere" at the meeting, Insp. Cate Webb-Jones of West Midlands Police says. "They were very concerned about what the families had gone through and how they were coping with such a tragedy."

William and Kate "showed a lot of respect" and offered the condolences to the families, he said. Later, aides said William and Kate were "full of admiration for the dignity" the families had shown in the face of their loss.

With Kate, 29, rarely away from his side, William, also 29, led the way as they spoke with members of community groups and emergency services who had dealt with the outbreak of street violence.

The Duchess revealed that the couple had watched in horror at home in Anglesey, Wales, as it unfolded on TV. "Looking at all the young people out and about on the streets, we couldn't believe it was happening in Britain," she told Supt. Sue Southern from West Midlands Police.

They also met the ambulance crew who were first on the scene when the three young men were hit by a car as they protected shops from looters. "They thanked us for all our work under pressure in those circumstances," Darren Roberts said. "We told them we just wanted to carry on helping."

Kate, meanwhile, exchanged praises with nurses at two of the city's hospitals: "She said, 'When you are doing your everyday job and then this on top, it must be very hard,' " nurse Lesley Clare says.

And her colleague, Mandy Sankey, nurse manager at the Children's Hospital adds, "She's a real ambassador. She conducted herself with real dignity. She's extremely ladylike."

Their visit followed that of Prince Harry to the Manchester area Thursday, and Prince Charles and wife's tour of riot-hit parts of London Wednesday.
[From People]
"Like other visits by members of the royal family this week, it was unheralded in the media…"???? But we still got lots and lots of quality photos! I think there was actually one photographer taking photos, and the dude just sold the pics to several photo agencies.
But sure, I'm glad Kate and William spent some time with "the people". It's good for her to really begin to do royal appearances on a regular basis, and it's good for her mingle amongst the commoners. Sometimes… ugh, should I say this? I'll say it. Sometimes I get the feeling that William has more of a "common touch" than Kate, who was actually a commoner. Yes, she seems engaged with the people she's talking to (as opposed to her usual habit of looking around for the camera and posing while people speak to her). She's getting better at this stuff… but William just seems more natural.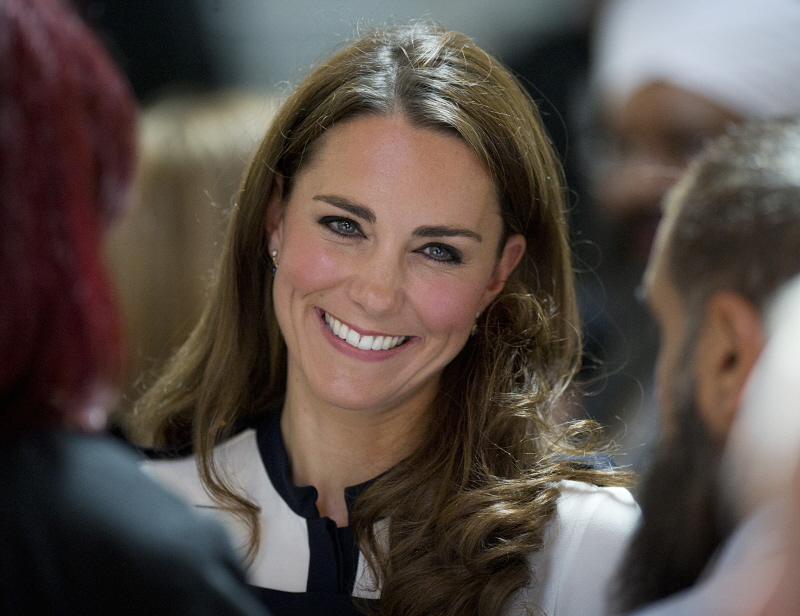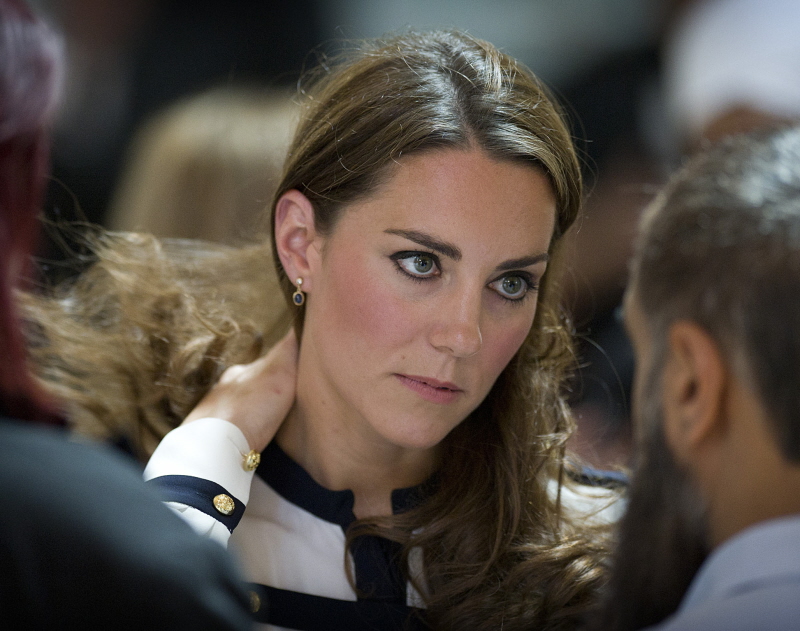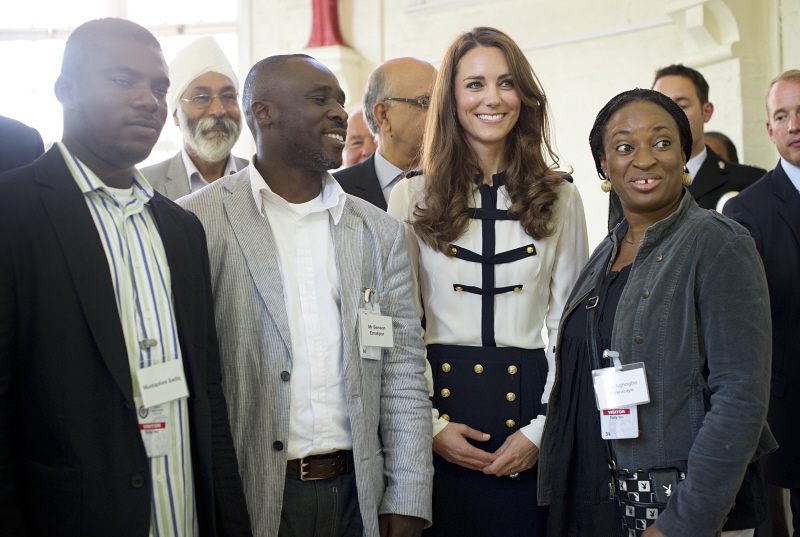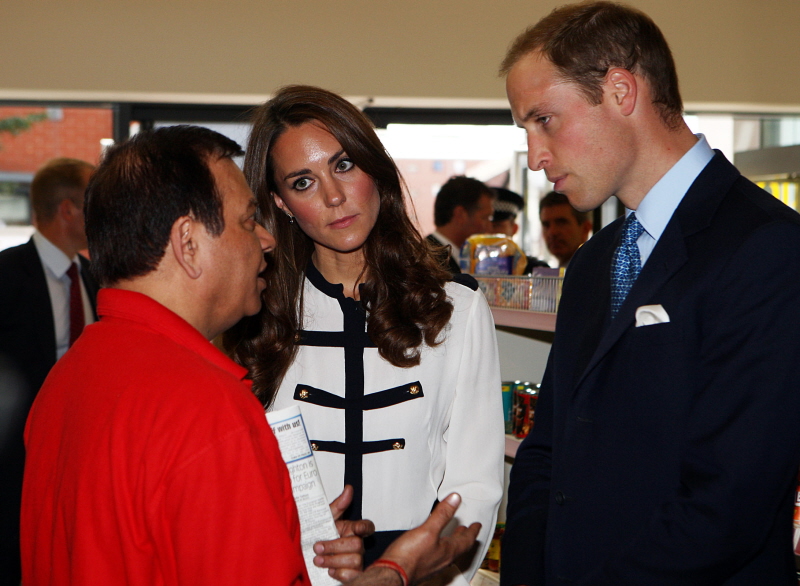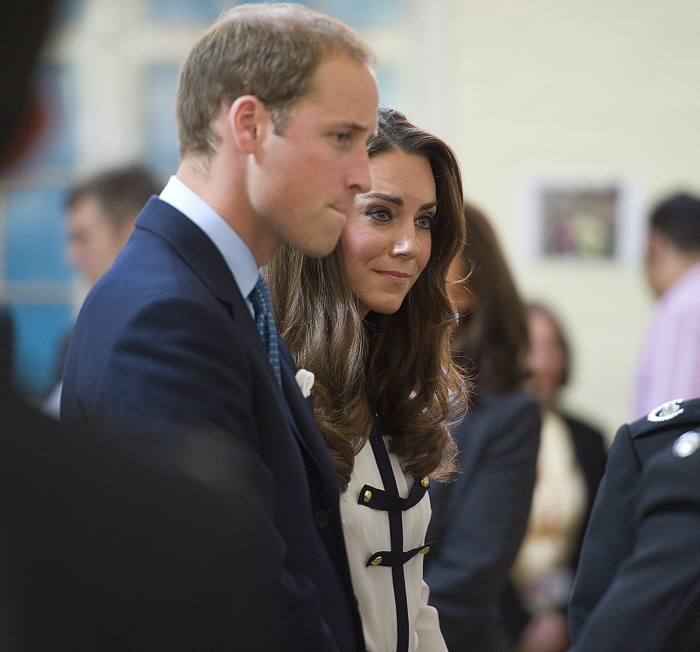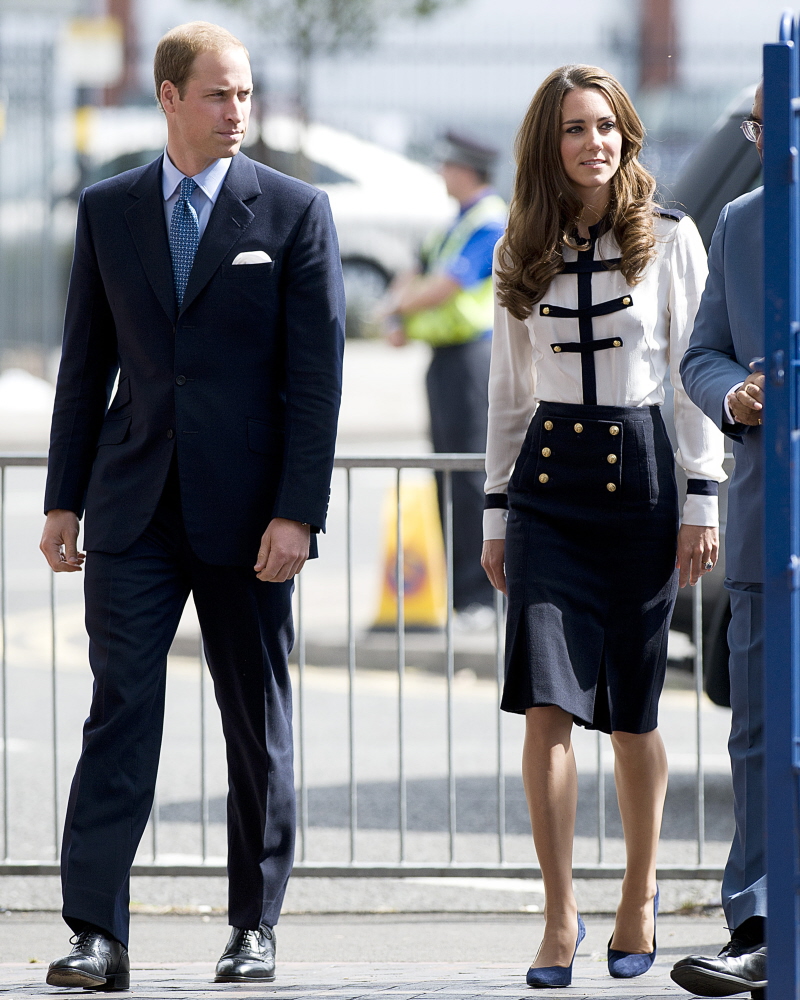 Photos courtesy of Fame.