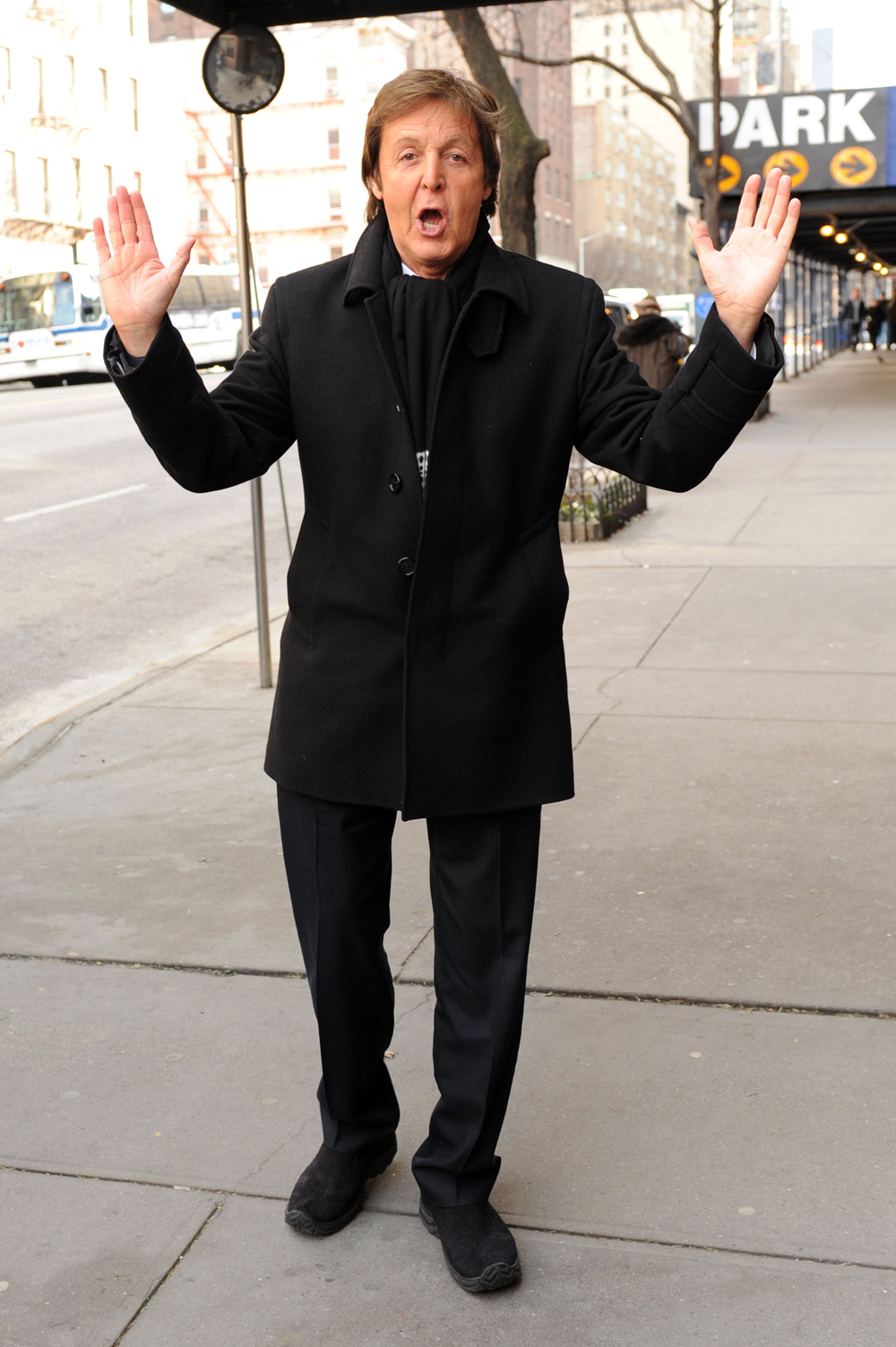 Paul McCartney maintained a very dignified silence during his divorce from Heather Mills. In fact, he was very polite during their marriage as well – especially considering how utterly miserable he must have been. Paul has finally made a few vague and veiled comments about what he went through. They're not all out attacks or anything inflammatory like The Sun makes it sound. Considering the way Heather has been towards him, it's more than appropriate for Paul to make a comment or two.
SIR PAUL MCCARTNEY has spoken out on his bitter divorce from HEATHER MILLS, saying: "I've been through a dark place." Macca, 66, gave his most honest account of his love-split pain and made a thinly-veiled attack on his ex-wife. He also said he is "a man who needs love" — as he is tipped to wed US heiress Nancy Shevell, 49.

The BEATLES legend said his emotions over the break-up came out when recording latest album Electric Arguments as part of duo The Fireman. He said: "Love and light is mentioned a lot on the album. Parts of it are dark and edgy.

"It could be because I've been through a dark place. I am a man who needs love. Every man needs love, guys like romance. I do anyway."

Ranting Mucca, 41 — wed to Sir Paul for six years — won a £24.3million divorce settlement last March. Macca said: "Things don't always work out but I like the idea of being dignified. I don't think it helps to mouth off all the time."
[From The Sun]
McCartney did an excellent job of maintaining his dignity throughout his long and arduous divorce. Of course I'm sure Heather Mills would say the same about herself, but she's a head case. Paul obviously cared enough about the well-being of their young daughter Beatrice not to mouth off every chance he got. Heather Mills, as I remember it, decided instead to throw a jug of water on McCartney's attorney on the last day of their trial.
It isn't hard to imagine that being married to Heather Mills would put any man in a dark place, like Sir Paul mentioned. It's normal to need love, and I doubt you can get much from a woman like her. Even when he speaks out, McCartney is still polite and respectful. Though he's denied any upcoming wedding plans with current girlfriend Nancy Shevell, the two are clearly happy together. And he deserves nothing less.
Here's Paul McCartney poseing for photographers on 57th Street in Manhattan on January 14th. According to Splash, "photographers chased McCartney's car and midway thru the chase, his car pulled over and McCartney exited his vehicle alone. A deal was made with the paparazzi that he pose for photographers and no one would follow the car." What a gentleman. Images thanks to Splash.