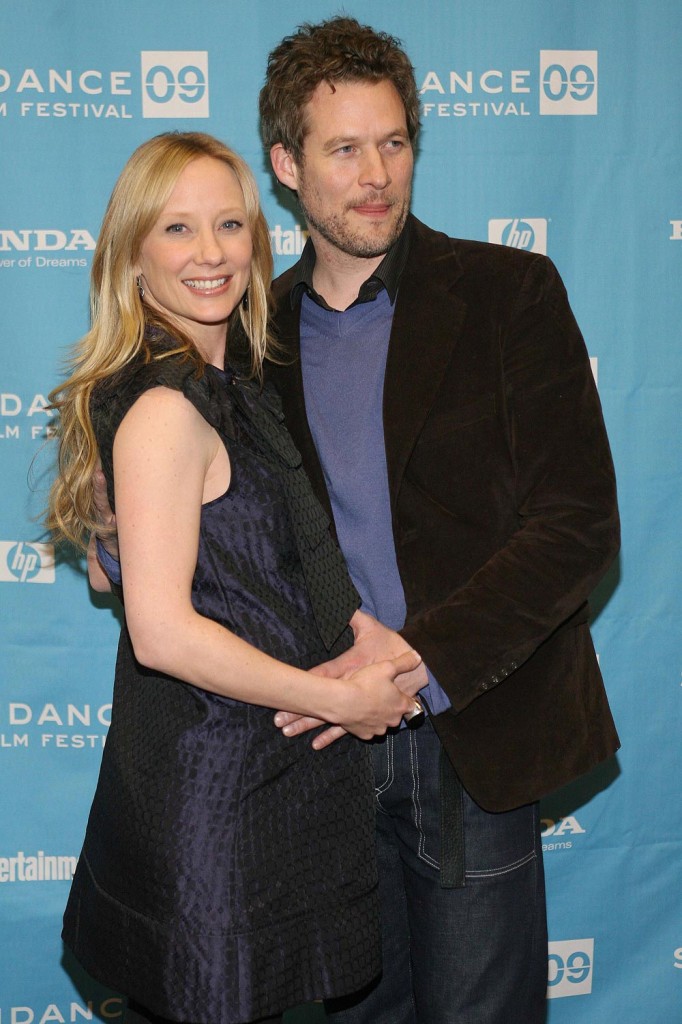 It has been almost two years since Anne Heche and her co-star/boyfriend/baby-daddy James Tupper left their respective spouses and children for each other. Now she's pregnant with their child, a boy, and wants to get married before he's born. James Tupper is a little hesitant, if only because of the small issue that he is still married to his estranged wife.
They went public with their romance in 2007, after Heche filed for divorce from her then-husband, Coley Laffoon, the father of her 6-year-old son Homer.

And now the actress is eager for Tupper to finalize his split from Katherine Mayfield, almost two years after he filed a petition for divorce.

A source tells Star magazine, "Anne has told him that it's gone on long enough. She wants it finished.

"She doesn't want to give birth to their son while his father is married to another woman. She knows how hard it is to get through a divorce, because she's done it herself. But she can't understand why it's taking James so long to get his act together."
James might actually be deliberately avoiding ending his marriage. Anne was in a lesbian relationship before 'changing her mind' as she puts it, and she also has an alter ego 'Celestia' who is an alien. Or talks to aliens. Or wants to be an alien. Who can understand a word that comes out of that woman's mouth? It's kind of surprising they've lasted this long.
Anne Heche and James Tupper are shown out in Sundance on 1/17/09. Credit: WENN