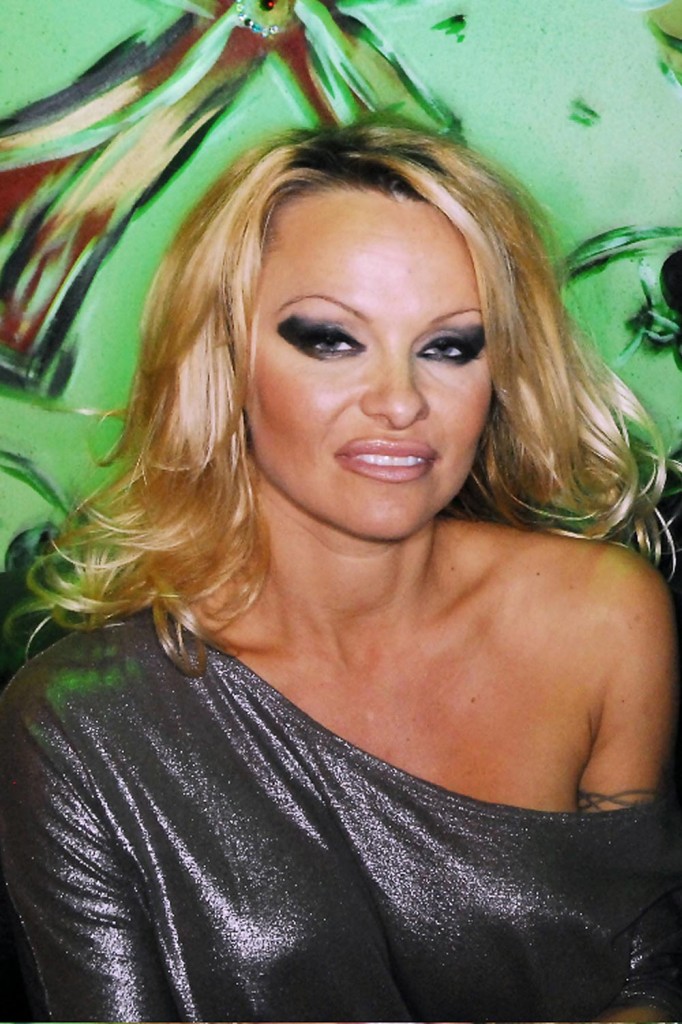 Considering that no-pants-wearing Pamela Anderson married Rick Salomon, and Kid Rock, this sounds possible. The 41 year-old mother of two is said to have met her latest boyfriend in a trailer park where she was temporarily living while her home was undergoing renovations:
Actress Pamela Anderson has found love in an unlikely place – she's dating scuba diver Jamie Padgett after meeting him in a California trailer park. The former Baywatch beauty was forced to temporarily move into a mobile home in Malibu last November (08) while her luxury Los Angeles mansion was being refurbished.

And that's where she met her latest love.

A close pal tells Us Weekly magazine, "She is more in love than I have ever seen her before."

The insider claims Anderson was most attracted to Padgett's personality – because he is so different from her rocker ex-husbands Tommy Lee and Kid Rock.

The source adds, "He's a totally moral, nice, normal guy. She is completely head over heels."
At first you might wonder why Pammy didn't stay in a hotel, but I recently moved house, and while my furniture was in transit I stayed in a trailer park (euphemistically called a 'holiday park') because it was more kid friendly. It was a more upmarket version than what first springs to mind, and it had a pool, playground, and a three bedroom cabin. It was also just around the corner from my kids school. I can see why a mother of two young kids might want to stay somewhere with those kind of facilities.
Some of the trailer parks in Malibu are very upscale, with trailers that retail for up to a million. Actress Minnie Driver lives in a "trailer park" which has a private beachfront for residents and ocean views.
As for Anderson's latest romance, it will probably last just about as long as she lives in the same neighborhood as the guy.
Pamela Anderson is shown partying at Primal Nightclub in Atlanta, Georgia on 1/24/09. As far as I know that is not Padgett with her. Credit: WENN