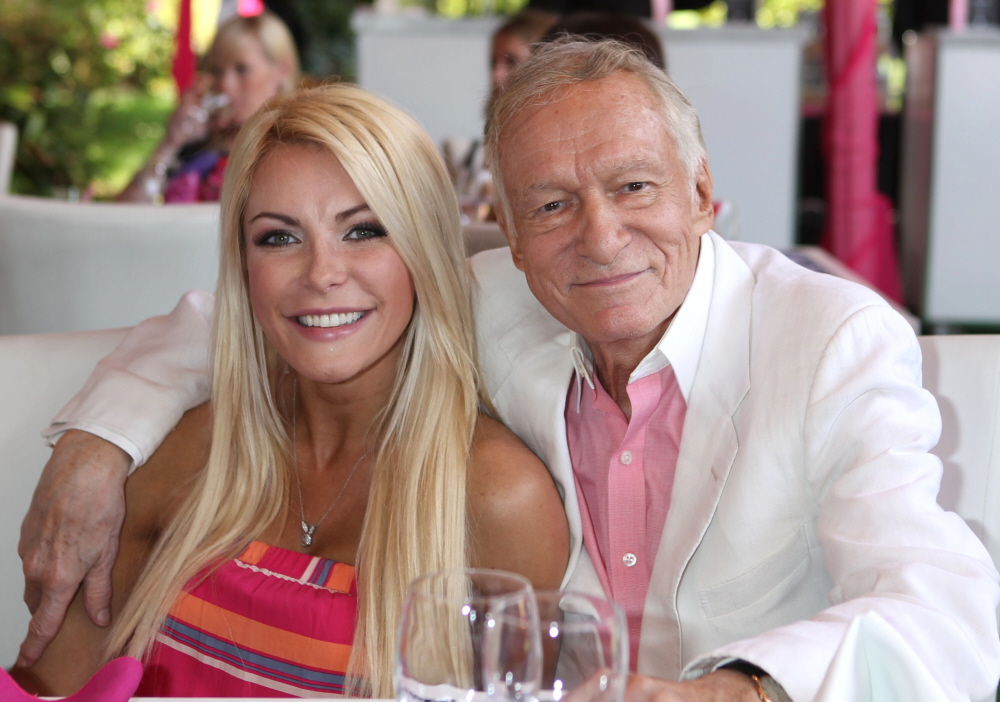 New Year's Eve will be Hugh Hefner and Crystal Harris's one year wedding anniversary. Are you surprised by how quiet their first year of marriage has been? I'll admit that I'm surprised. Crystal is, after all, the runaway bride who ditched Hef just days before they were supposed to get married the first time. At that point, she was banging Dr. Phil's son and I think when that relationship petered out, she went crawling back to Hef, who took her in and married her. Because maybe she was the only person in the world who knew the perfect temperature for his SOUP. Anyway, surprise, surprise, Star Mag claims that a 27-year-old and an 87-year-old don't have much in common and their marriage is plagued with problems:
The third time is not the charm for Hugh Hefner – his marriage to Crystal Harris is in trouble! Hef, 87, is boring his 27-year-old wife with his hermitlike behavior.

"Hef is in his PJs all day and never wants to go out," a source tells Star, adding that the couple's nightly routine consists of dinner at 6 pm, followed by watching TV in bed.

"For special treats, Hef will play Dominos or put on Crystal's favorite movie, The Little Mermaid, but he's usually asleep before it's over."
[From Star Mag, print edition]
My favorite detail? Crystal's favorite movie is The Little Mermaid. I mean… I think a lot about the casual ways in which society infantilizes grown women, but we also need to talk about how some women infantilize themselves. "Here, baby, I'll put on your favorite movie, The Little Mermaid, and that will be our quiet night in the Playboy Mansion." EW.
Surprisingly, a spokesperson for Playboy actually bothered to deny this to Gossip Cop, saying: "There is no divorce looming, and they are both enjoying married life at the Mansion." Here's what I wonder: I know Hef always made his "girlfriends" abide by a curfew, but does his wife have a curfew too?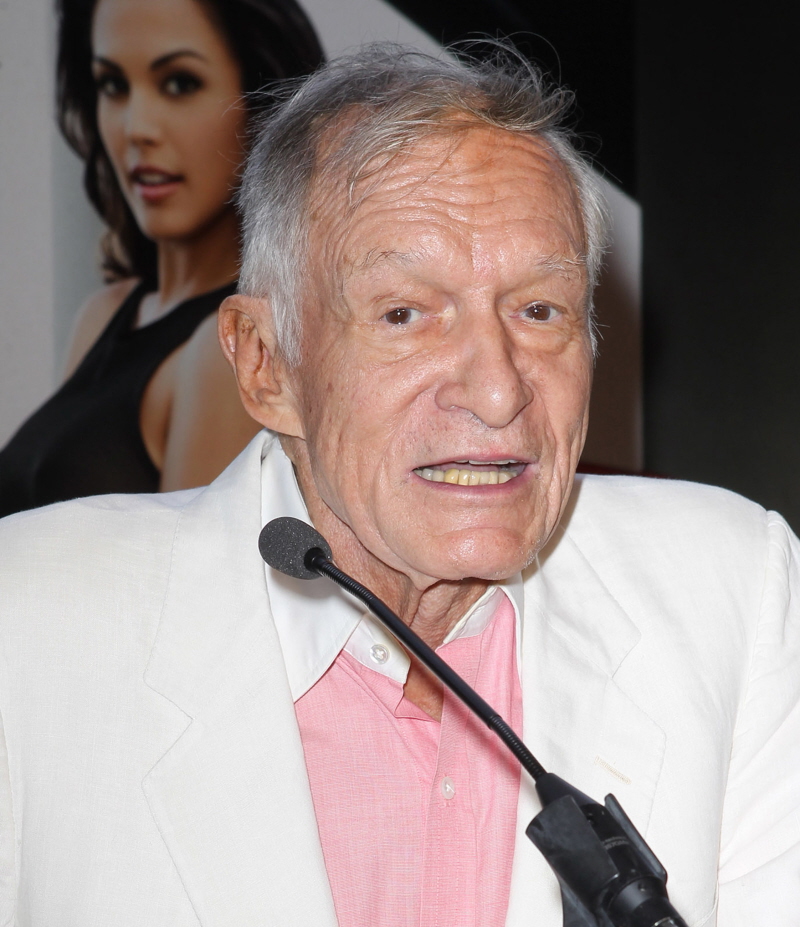 Photos courtesy of WENN, Fame/Flynet.