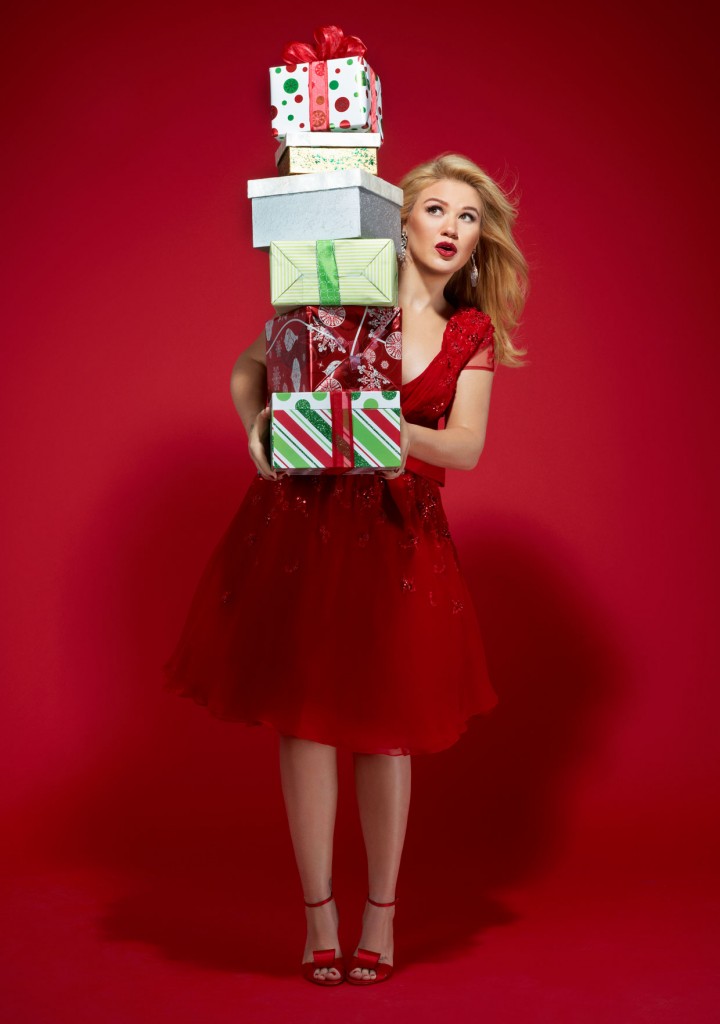 As Kaiser so aptly put it recently, Kelly Clarkson has been somewhat "extra" since eloping with her new husband, Brandon Blackstock, and announcing her pregnancy. It's not a surprise that she's knocked up, since she declared loudly and often that she and Brandon were trying. What's surprising to me is the level at which Kelly is revealing her personal life in an effort to promote her holiday album, Red. We're talking about her all the time lately so in that respect this is probably a good strategy. I just hope she knows when to reign in it.
In a new cover interview with Parade, Kelly shows a sense of humor as she gets candid. She says that she felt "pathetic" during her single phase before meeting her current husband, that she is aware that people call her "fat" (she's not and I don't think she was before at all) and that she's not going to be like Gisele Bundchen and snap right back after her pregnancy. I get it, and she gives a highly quotable interview here.
On her wedding, where she opted to go barefoot beneath her lace Temperley Bridal gown:
"I bawled like a baby. We both wrote our own vows, and it was hard to get through them, but I did it. … Brandon was like, 'The Notebook ain't got nothin' on me—come on!' And he took me out [on the lake] in a rowboat. It was very sweet. The whole thing was perfect."

On her life prior to dating Blackstock in 2012:
"I was single for almost seven years. Every Christmas, it was like, 'Seriously, I'm still pathetically alone? Awesome. I'm still telling people I'm okay with it? I'm not.'"

On forgetting the Mr. Know-It-All who came before she found Mr. Right:
"I only had like three boyfriends my whole life before Brandon, and two of them were good, just not a good fit. I only had one real stinker that I wrote [music about] and made a lot of money off of."

On Blackstock's initial worries about dating her, since his father, Narvel, is Clarkson's manager:
"He was like, 'My dad's gonna kill me if this doesn't go well.' I said, 'So? We're both adults. And it's gonna go awesome!' In my head, I was like, 'I'm already married to you!"

On how she knew she would be successful on American Idol in 2002:
"I came home after the very first Idol audition and was like, 'I'm totally gonna win this.' Not in a cocky way; it was like something bigger than me was at work."

On her certainty that she'll soon be a mom:
"My eggs aren't getting any younger, so we've already started trying. I'm totally gonna have a girl. I'm manifesting it! And when I have a girl, you're gonna be like, 'That chick knew it!'"

On why she's looking forward to getting pregnant:
"Everybody calls me fat all the time, so I can't wait to have a reason, instead of everybody just being a jerk!"

On how she figures she'll be immune to pressure to rapidly drop the baby weight:
"I've never been Gisele Bündchen, so ain't nobody expectin' that! I like to set a [low] standard so people don't expect a lot."
You know who Kelly reminds me a little of? Jessica Simpson. Jessica has that "gee shucks, my life is an open book" shtick, but in Kelly's case it seems borne out of genuine enthusiasm and happiness more than a tabloid persona. She's funny, she's open and she wants to share that with everyone. I also like how upbeat she sounds.
Parade has more online with outtakes from their interview with Kelly. She tells a story about giving Brandon a trip to Alaska to go grizzly bear hunting with her, even though she calls herself "an animal activist." I hope she's not too serious about it and isn't compromising her values at all.
In another new interview with US Magazine, Kelly revealed how Adele told her not to have a baby right away. The two ran into each other at the Grammys, so apparently Adele gave Kelly this advice before she got pregnant. "She said, 'Girl, don't have a baby 'cause everything else will go on the back burner. I'm so happy living in babyland." Kelly just announced her pregnancy, she can't know that yet! It's true that everything changes with a baby and child. I have a feeling we'll hear all about it once Kelly has her baby.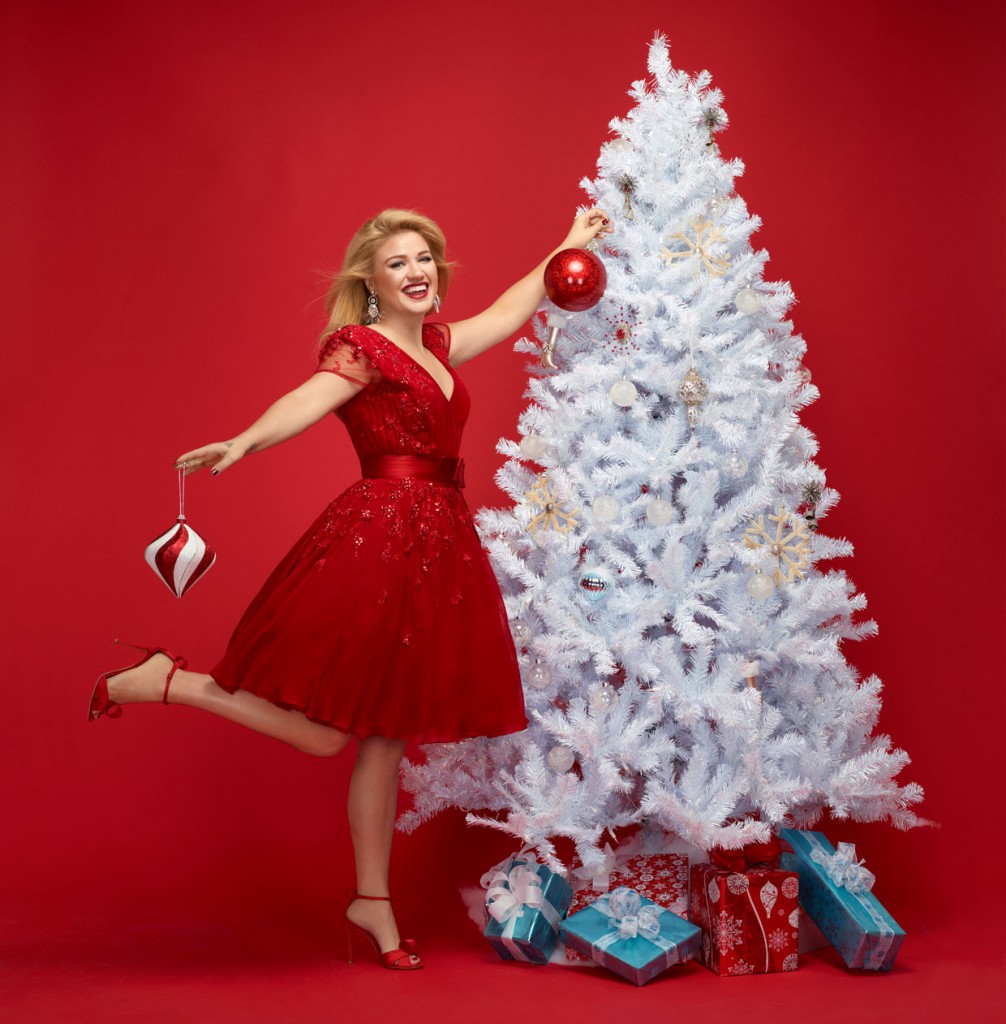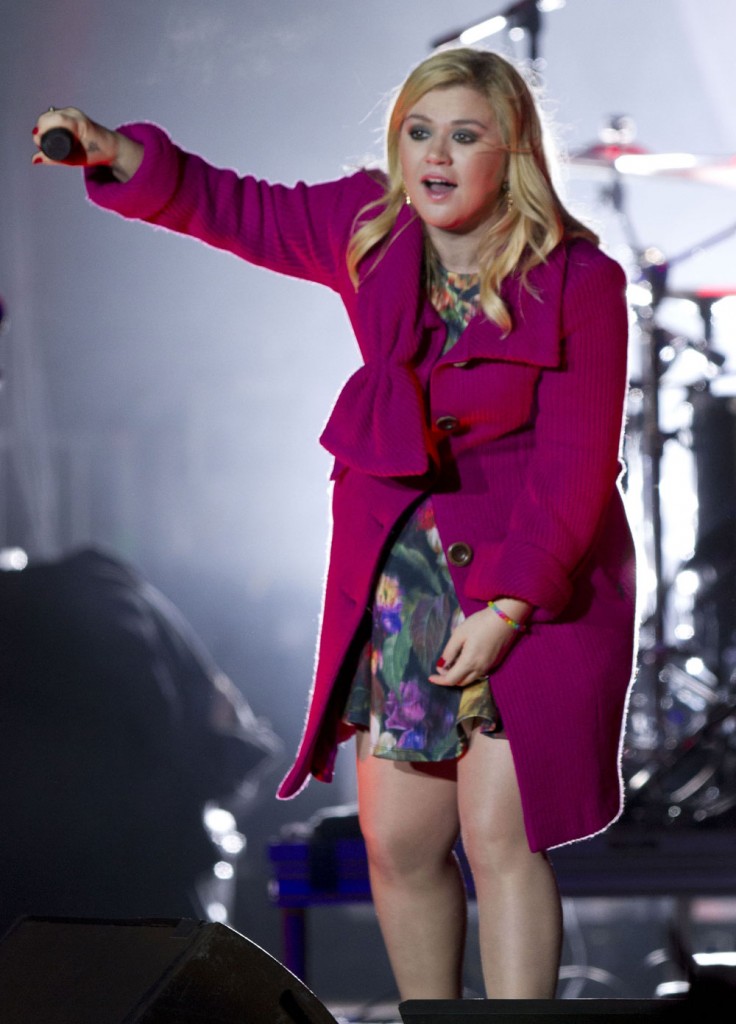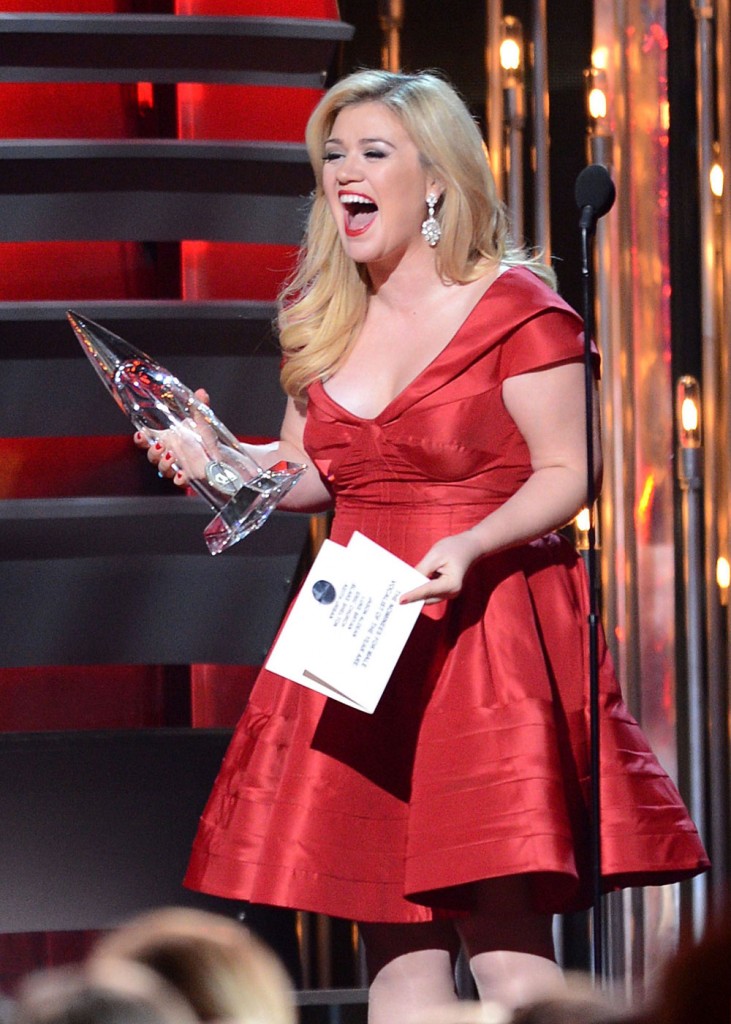 Parade photos credit: Miller Mobley for Parade. Other photos are of Kelly performing on 11-10 and at the CMA Awards on 11-6. Credit: FameFlynet and WENN.com