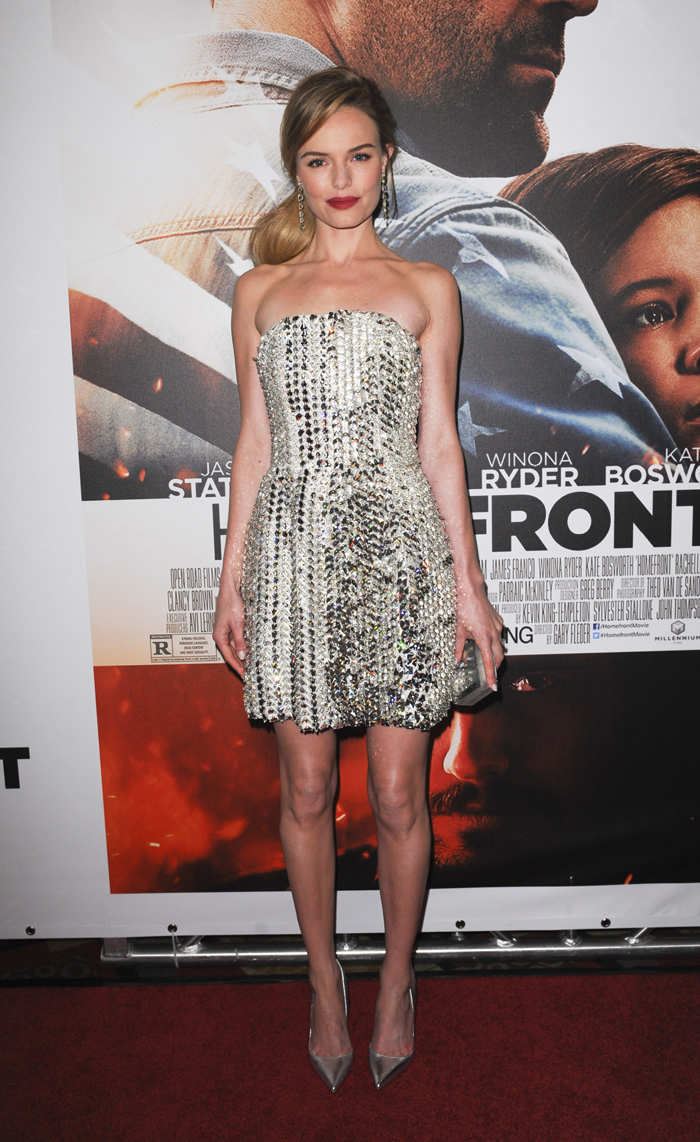 Here's some photos of the big world premiere of Homefront, which was held in **drumroll** Planet Hollywood in Vegas. I don't know the formal box-office projections for this movie about an undercover cop (Jason Statham) who comes to blows with a comically-evil meth dealer (James Franco), but I'm guessing the movie will hit about $20 million. That's not great, but this movie isn't exactly a blockbuster or high art. Don't tell Franco that though.
Kate Bosworth led the red carpet even though her role in the movie is relatively minor. She wore a Fendi strapless dress that's completely embellished with Swarowski crystals. I think she's going for major glamour, but the effect is one of a tiny disco ball topped with lots of hair and red lipstick. She has a gorgeous face, by the way, but Kate always seems so fragile.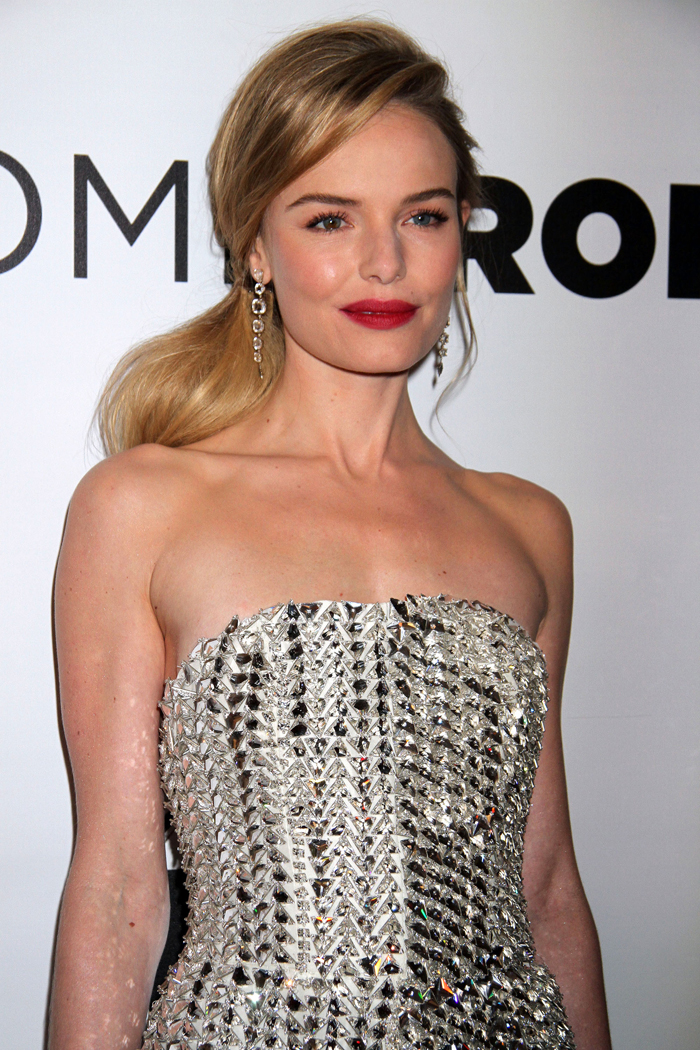 Of course Kate and Michael Polish had to gaze into each other's eyes on the red carpet. We get it, you're crazy about each other.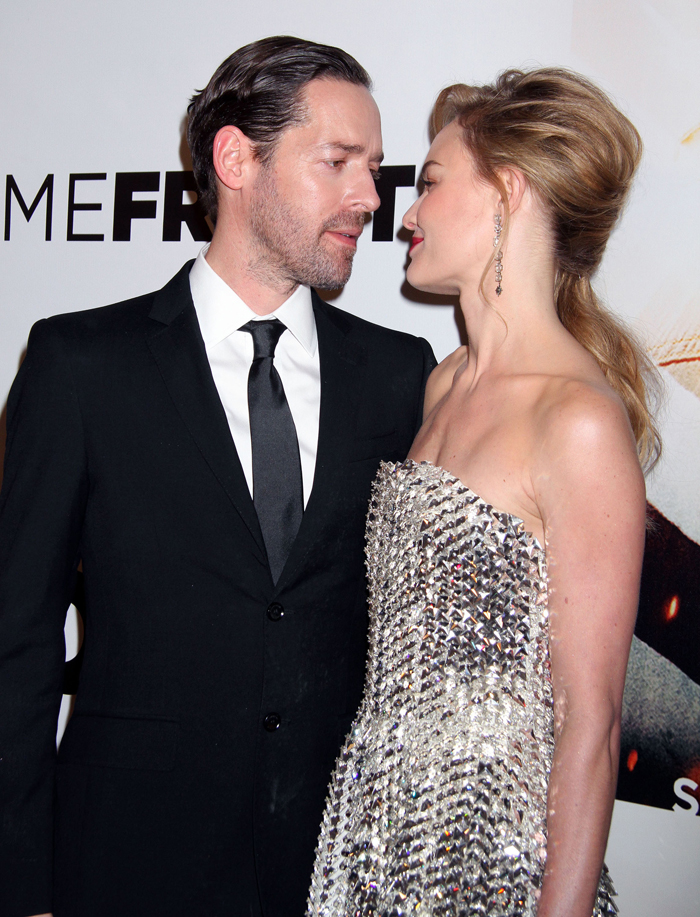 Winona Ryder wore black like she always does. Well sometimes she wears deep purple, but usually she goes with basic black. It's her thing. This dress is Cushnie et Och, and it's kind of plain. Winona is usually more dramatic even with her continual string of LBDs. Wouldn't it be great if she wore pepto pink sometime just to mess with all of us?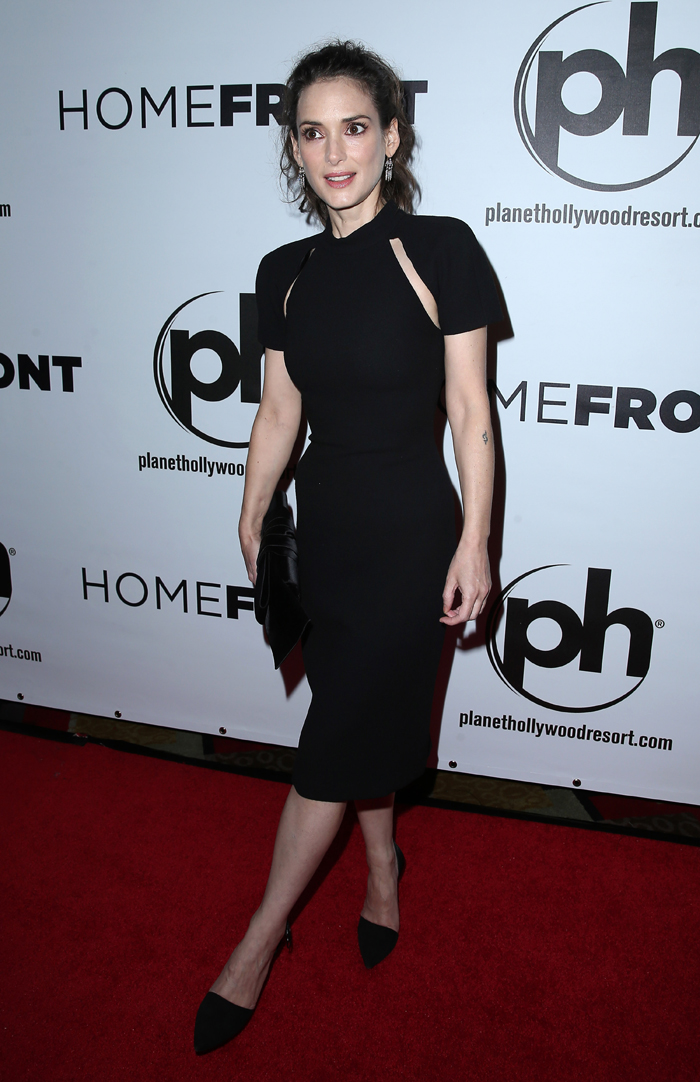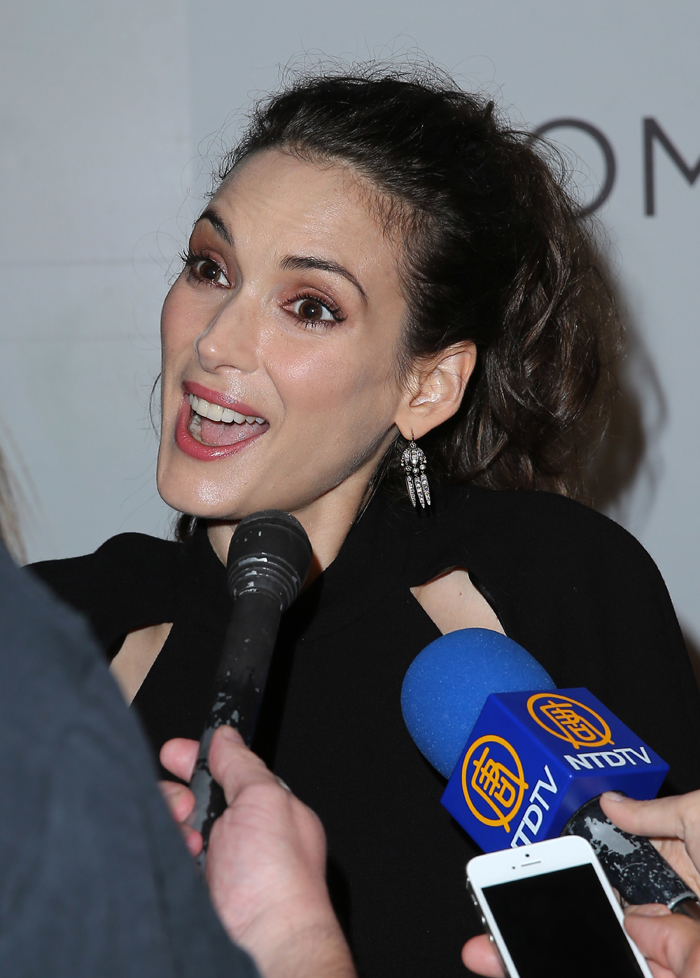 Speaking of pink, here's Holly Madison in a cotton candy-colored confection of a slinky dress. Holly shimmered and shined. The dress could have been tailored a little better, but she still looks very pretty here.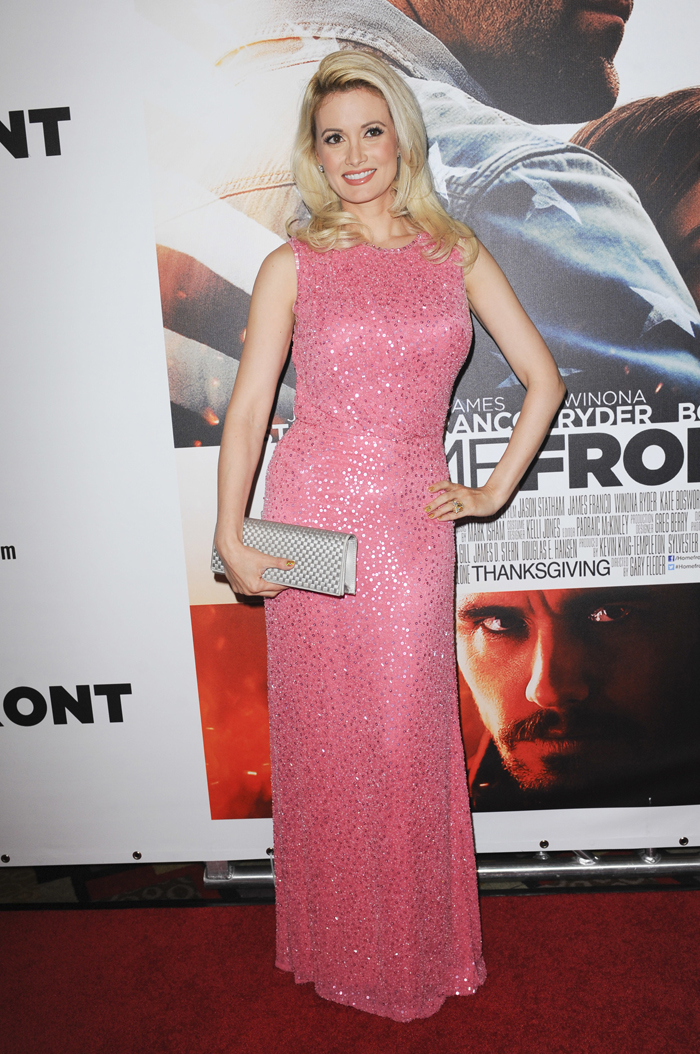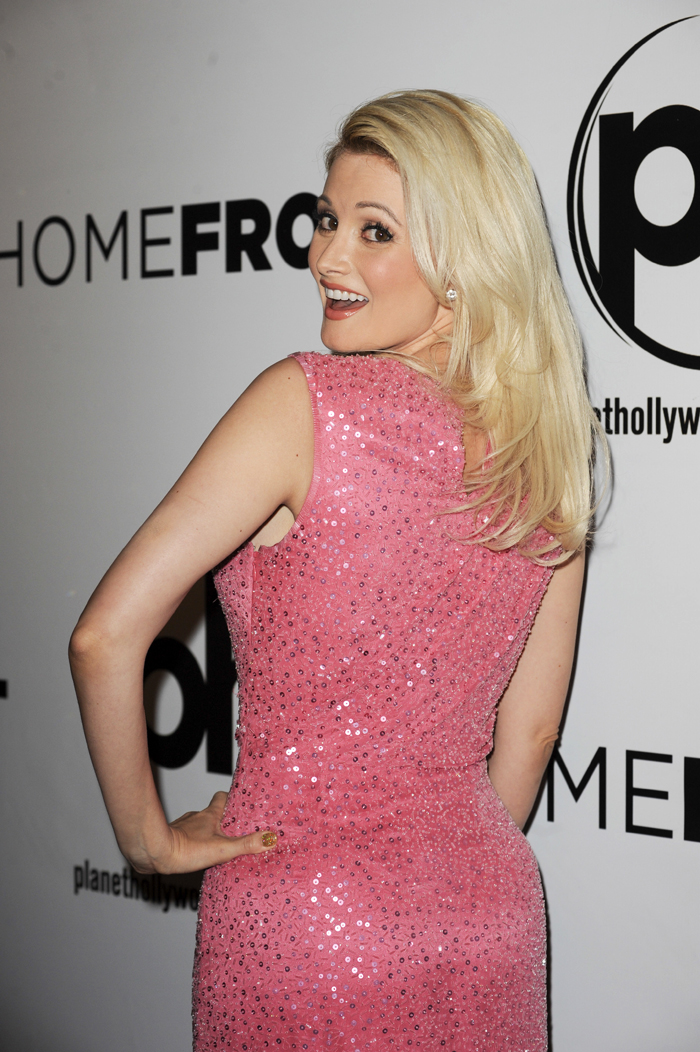 Oh look who decided to grace us with his AAARTful presence — James Franco.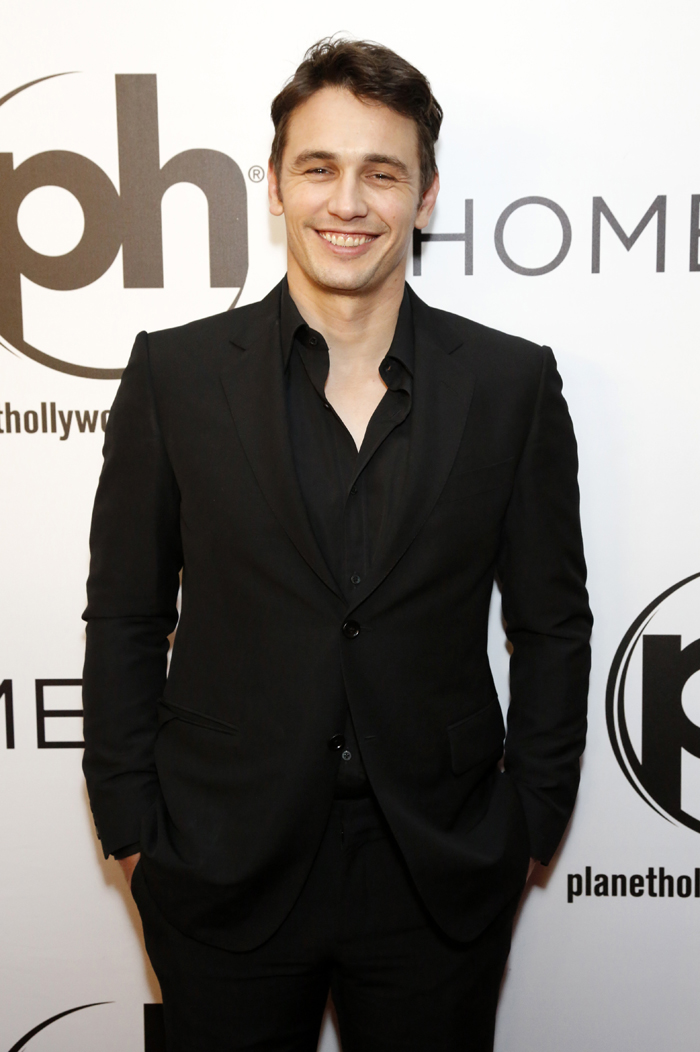 Here's Jason Statham. Did you know this is pretty much his movie? Franco probably chews the curtains out from under the Statham.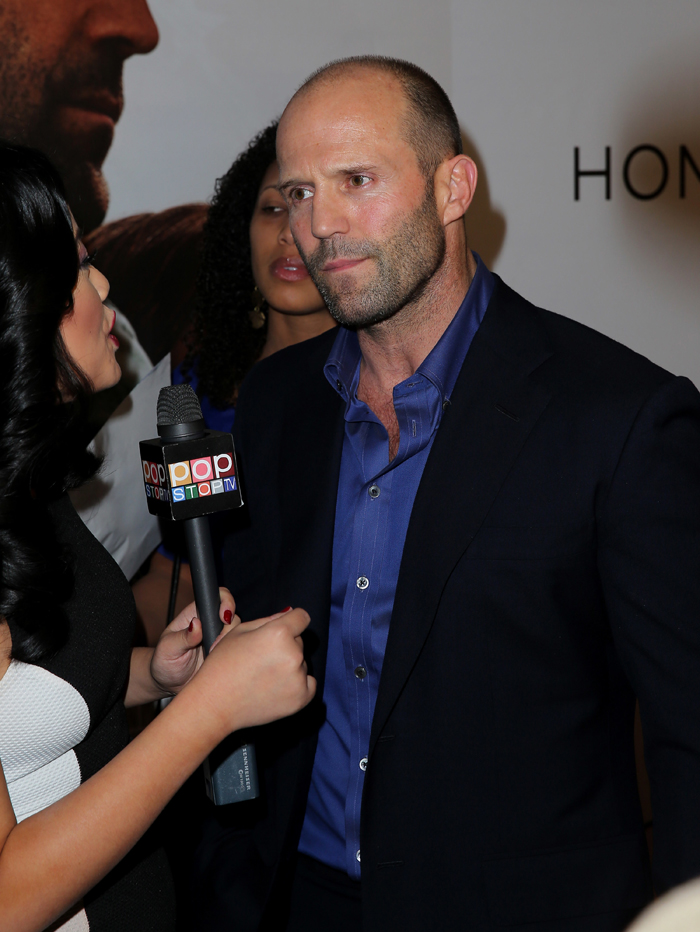 Photos courtesy of Fame/Flynet & WENN