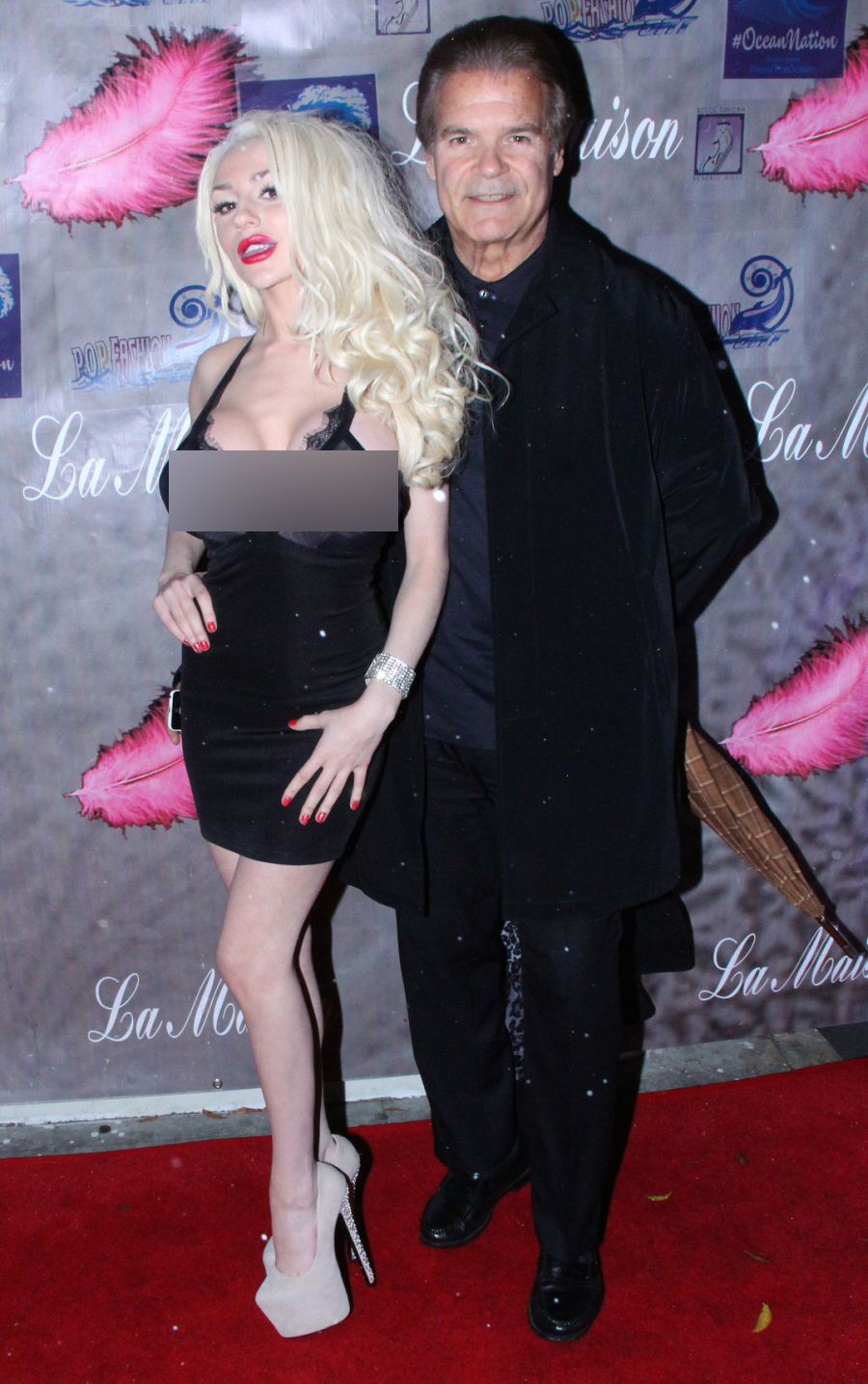 Today in Courtney Stodden News:
*Courtney wore a completely see-through negligee to last night's Pop Fashion and Sport Event. We had to blur these pics because you could totally see her nips. And they were pointing in completely different directions. I'm assuming she's getting paid to do these events, and if so, bless her heart. This is probably the only skill she has – looking like a sad, 40-year-old p0rn star on budget red carpets.
*Speaking of p0rn, Courtney says she will NOT do p0rn. Does that surprise you? It surprised me.
*Courtney's boobs are no longer that gross shade of blue-grey. Which I guess is a good thing, at least from a medical standpoint. Her body no longer looks as if it is rejecting those watermelon implants.
*Courtney wants to be the new Lady Gaga. A source claims Stodden is "obsessed with launching her music career… She is confident she can be the next Lady Gaga—but on an ever larger scale."
*Courtney "wouldn't say no" if ABC offered to make her the new Bachelorette. You guys!!!! If Courtney was The Bachelorette, I would watch. Not the whole season or anything, but I would watch two episodes, which is more than I watch now.
*One of the reasons Courtney says her marriage is over? Because Doug was "slowing down" and he couldn't have sex with her as much as she wanted: "Our sex was good, I'm not going to lie, but I'm a young girl who wants to experience sex of all kinds and he's an older man who's slowing down a bit. I wanted more sex." EEEEWWW. After she got back from Celebrity Big Brother, she says they "only had sex once".
And that was your Today In Courtney Stodden News.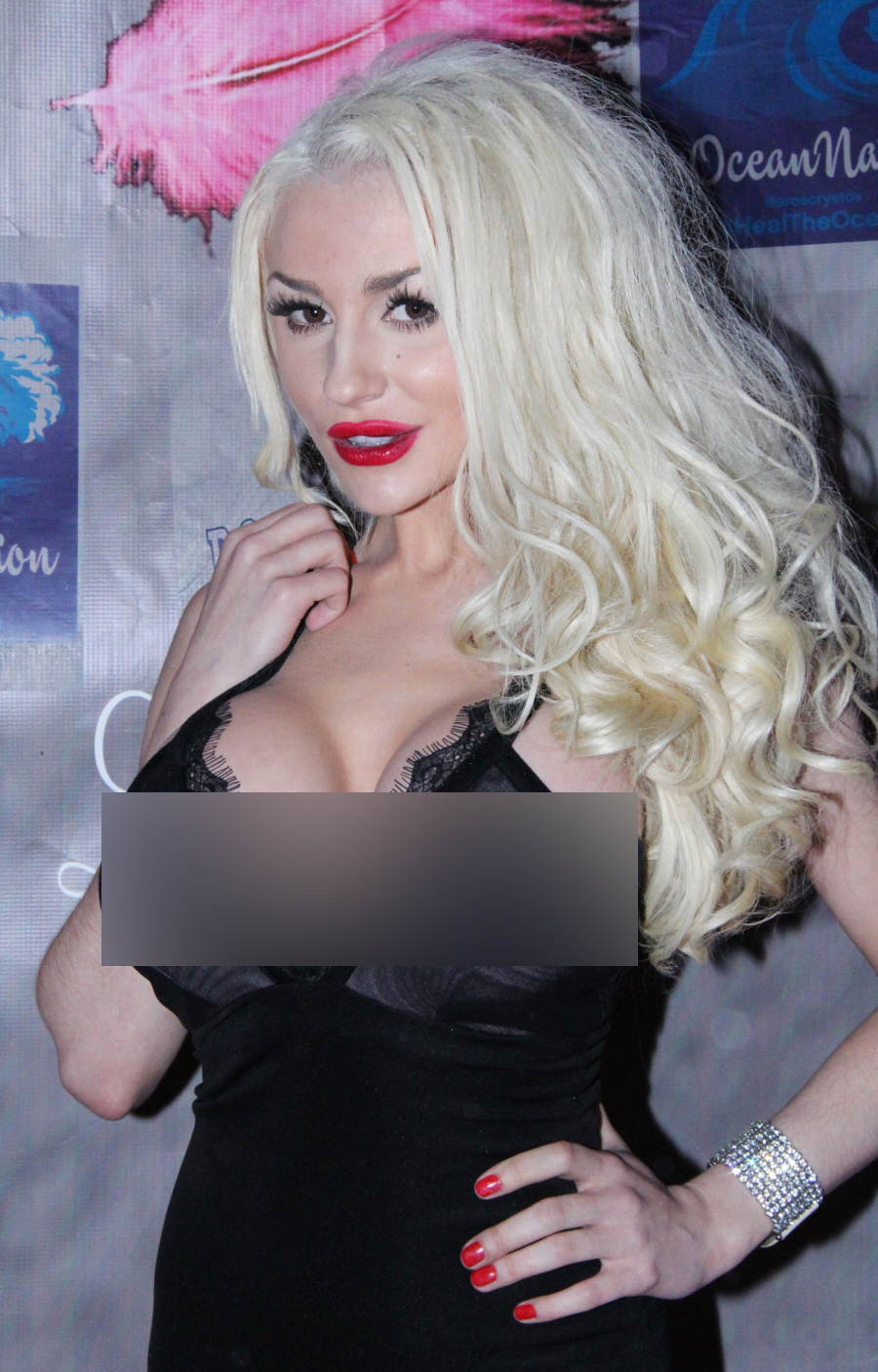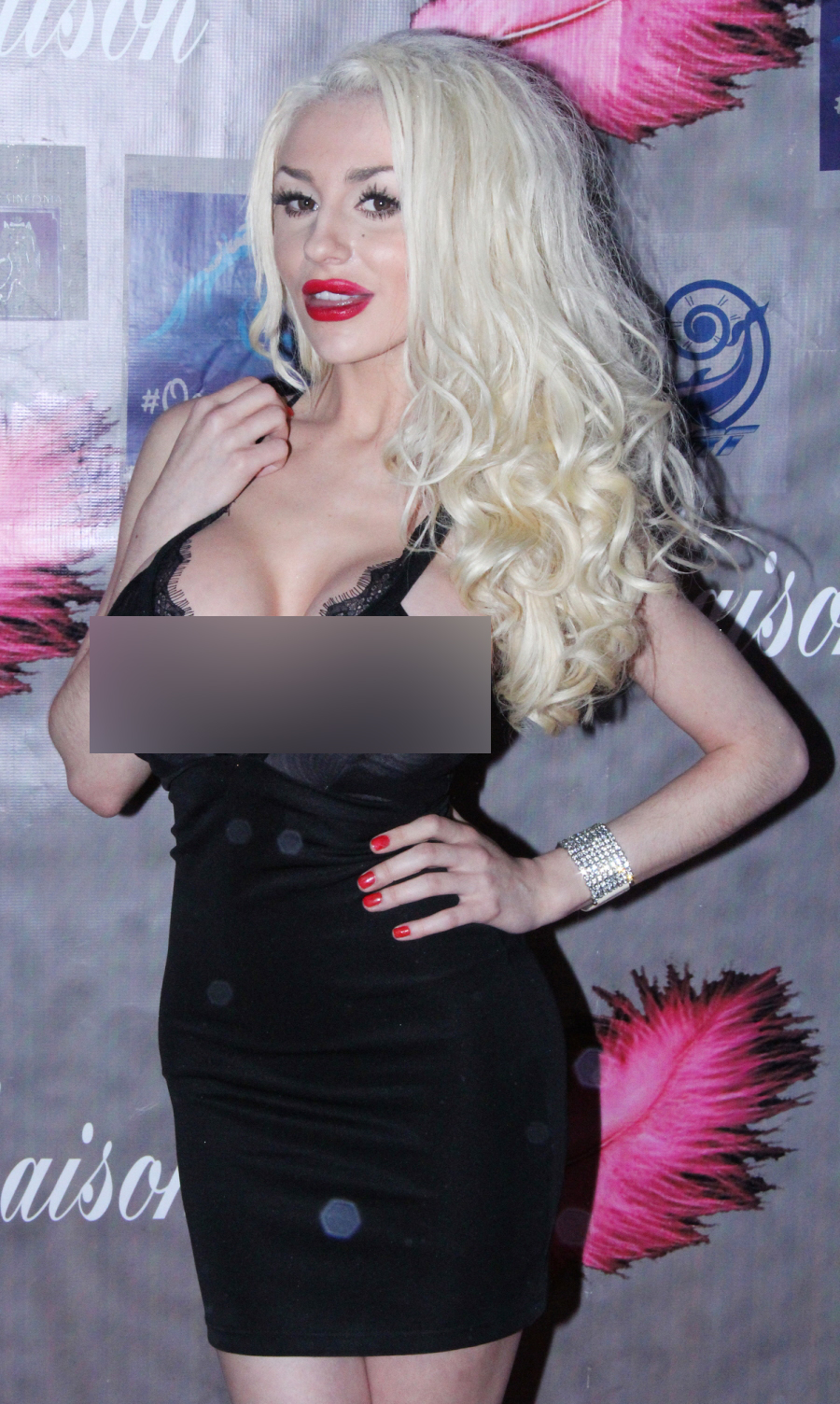 Photos courtesy of WENN.