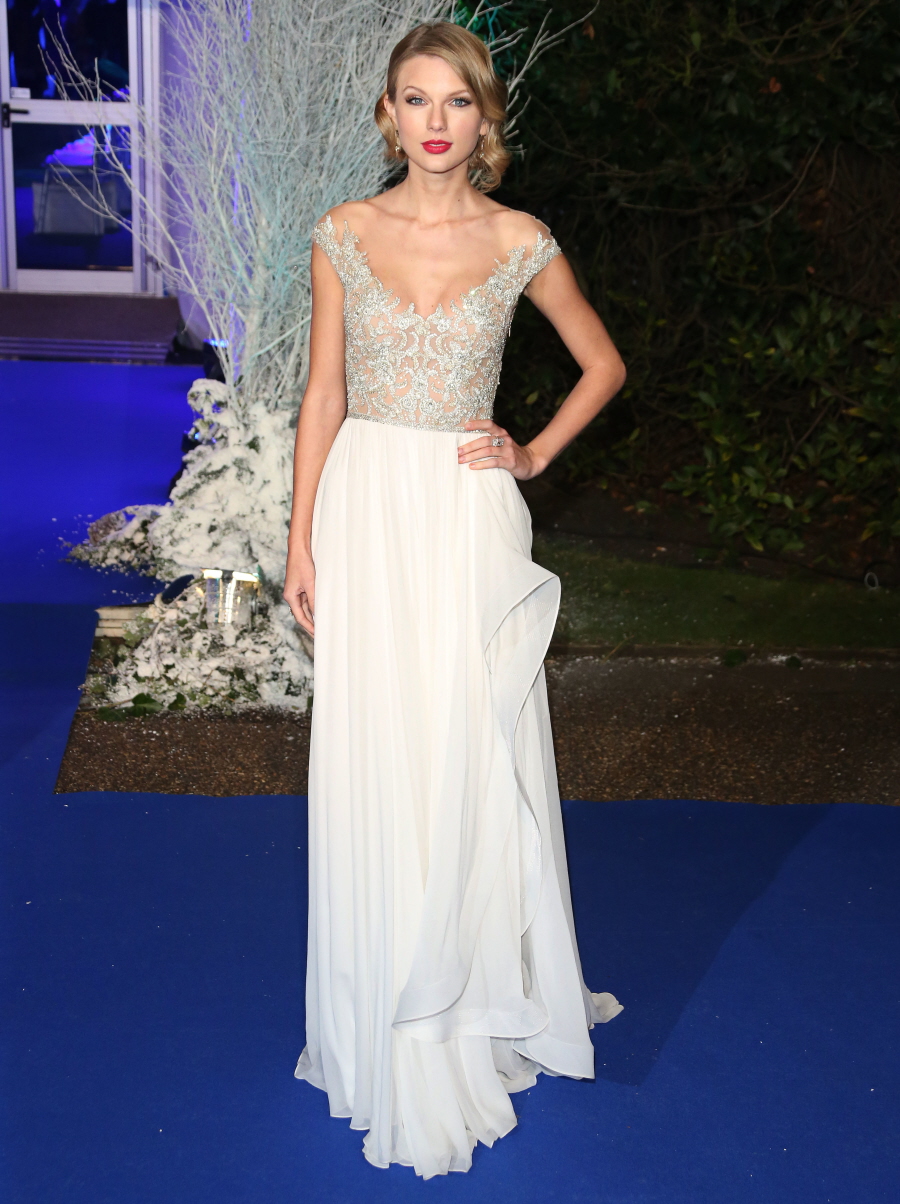 Here are some photos from last night's Winter Whites Gala held at Kensington Palace. The dinner, I believe, was held in Prince William and Duchess Kate's newly refurbished "apartment" – which is just a mansion within a palace. The big controversy, which we discussed a few weeks ago, was that the invitations went out and everybody was making a big deal about William and Kate cohosting their first gala at KP and la de da, and then the charity had to apologize because, you see, Kate was not going to be in attendance. I believe Kate was originally going to do it but she decided not to for whatever reason, like she wanted to visit her mom or something. Maybe some more "secret" charity visits.
So William was flying solo at the Winter Whites Gala. But Taylor Swift was there! And so was the Black Widow Crawley (Michelle Dockery). Who will William choose? The haughty brunette or the scheming blonde? Hmmm… Swifty "won" William though – she got to sing "Living On a Prayer" with William & Jon Bon Jovi:
Taylor's dress is Reem Acra, by the way. It's pretty on her, and the neckline is different than her usual look. You can really see the bolt-ons, but at least they're not, like, ridiculous on her frame. Tay-Tay didn't just attend, she performed for the audience too. She told media outlets:
"It's positively magical here," Swift told reporters of the Winter Whites Gala. "There are fairy lights and there is fake snow falling from the sky and everything is just gorgeous. I am just very lucky to be here."

As for performing for royalty, the pop star added, "I am so excited. I don't think I have ever played in a palace before. So it will be really wonderful. This evening is so special … it is for a charity that as well as being very important to Prince William is also very important to me."

Swift added that William, who had left wife Kate at home with little Prince George, "was really funny. So cool."
Tay-Tay is such a princess. She's so jazzed to be in a palace, surrounded by fairy lights and performing for a prince. Now if we could just throw her at Prince Harry. That would be interesting, wouldn't it? Physically, Taylor is Harry's type, easily. But personality-wise? I suspect Harry doesn't go for "twee" women.
As for the gala, it benefited Centrepoint, the homeless charity that William has worked with since 2005. I believe Centrepoint was one of his first charity patronages. I believe that this is one the causes William truly cares about, probably because it reminds him so strongly of what his mother cared about. It's a shame Kate wasn't there to raise money as well. Maybe she had a hair appointment.
PS… Benedict Cumberbatch was there too, but I'm saving him for a separate Thanksgiving Eve post.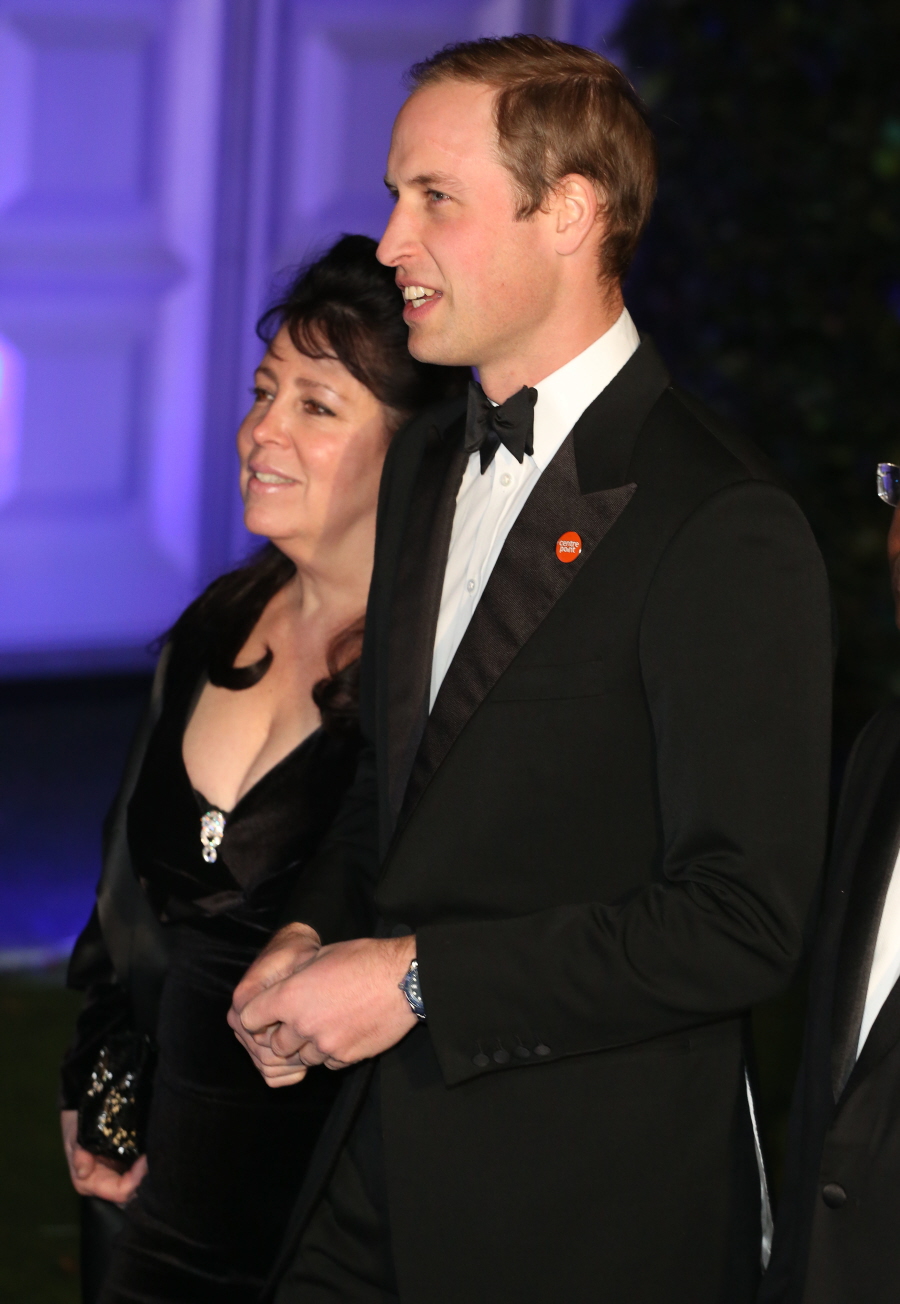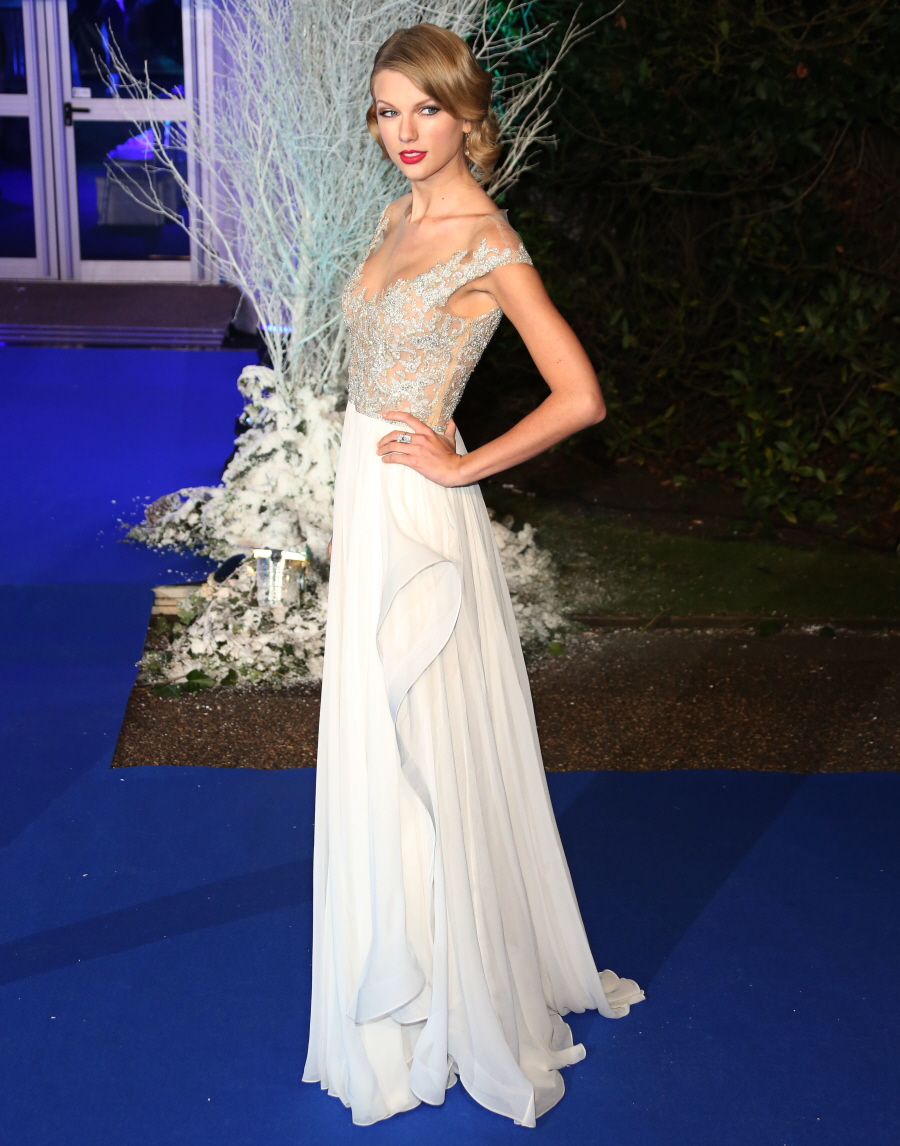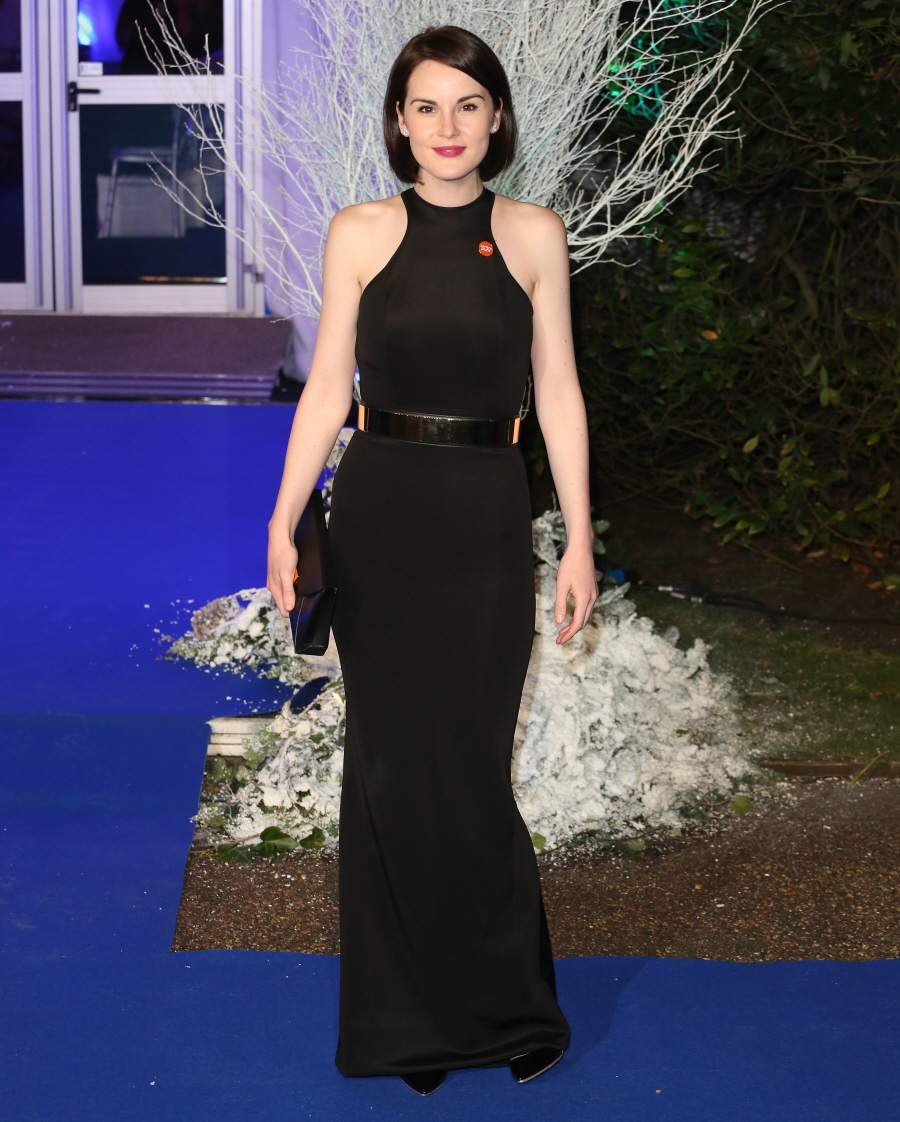 Photos courtesy of WENN.