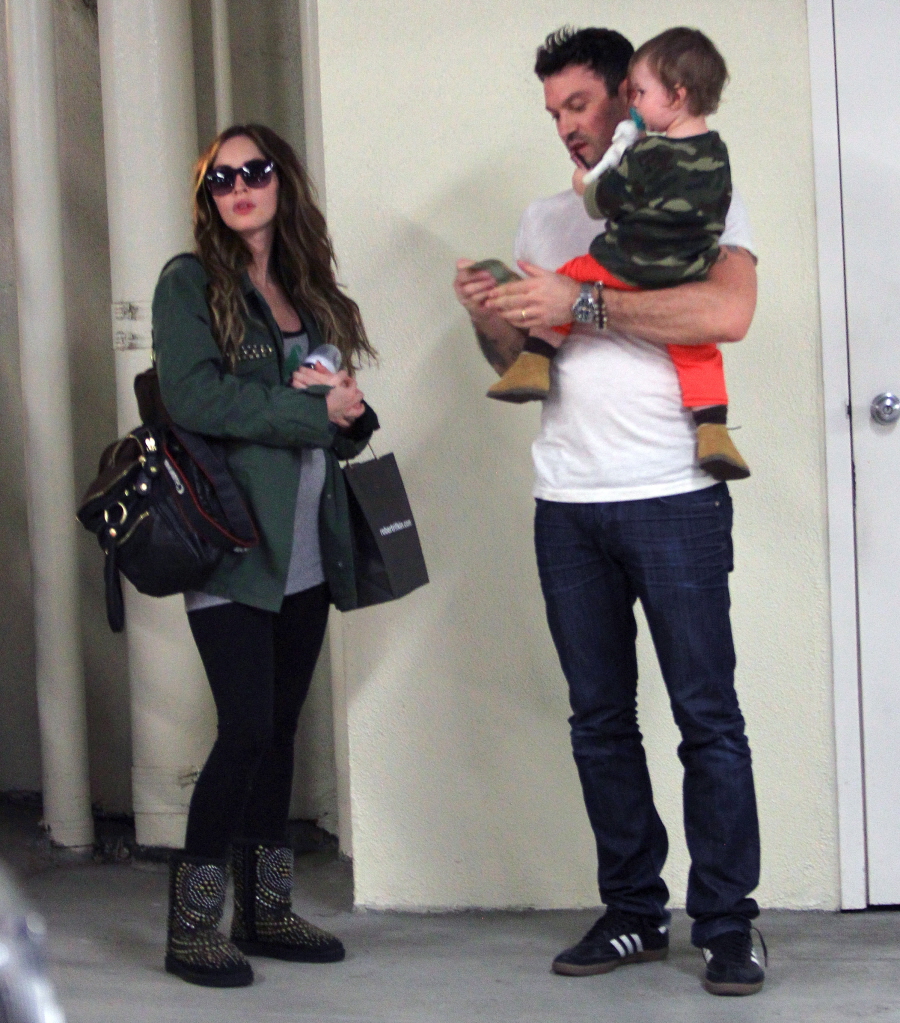 I keep forgetting that Megan Fox is knocked up again. Even though her first pregnancy was really low-key, she was out and about more often, like once every few months. But it's been a while since we've seen Megan at all. She made an appearance on a red carpet a few days ago (but we didn't have those photos), and here she is with her Brian Austin Green and their son Noah, outside of a doctor's office yesterday.
Just a few things – Megan is already a petite woman, and she seems to "carry small" always. She announced her pregnancy back in August, and I wouldn't be surprised if she was already in her third trimester right now – Hollywood Life claims Megan is already 7 months along, which I'll totally believe. And look at the bedazzled Uggs! Those are probably super-comfortable. Also, WOW, Megan and BAG make pretty babies. Look at Noah Shannon! He's about 14 months old now. He's a cutie. Seeing Noah reminds me of how beautiful Megan was before she messed with her face over and over again.
Megan told Us Weekly a few days ago that she's "feeling better now" but it was "rough in the beginning." She also said: "I've had rough first trimesters. But once you get into the second, it's fine after that." She was also trying to balance work (on Teenage Mutant Ninja Turtles) with being a mom to Noah: "I don't have time to think about it. I have a 1-year-old running around. And then when you're working like 16 hours a day, there's no time for you at all. When I was home, I wasn't sleeping — I was trying to make out time for the baby and spend time with him. So it was rough." Poor Megan. I hope BAG gets some work so all of the bread-winning won't be all on her.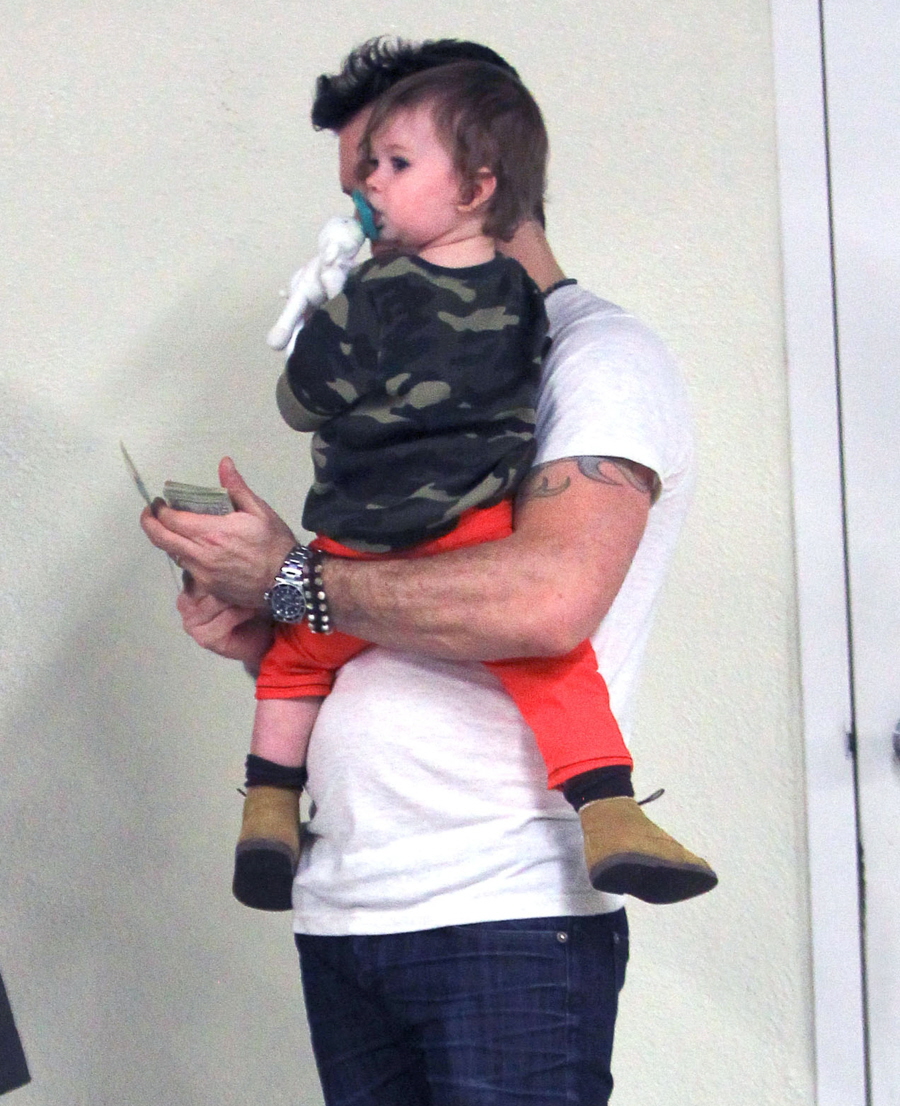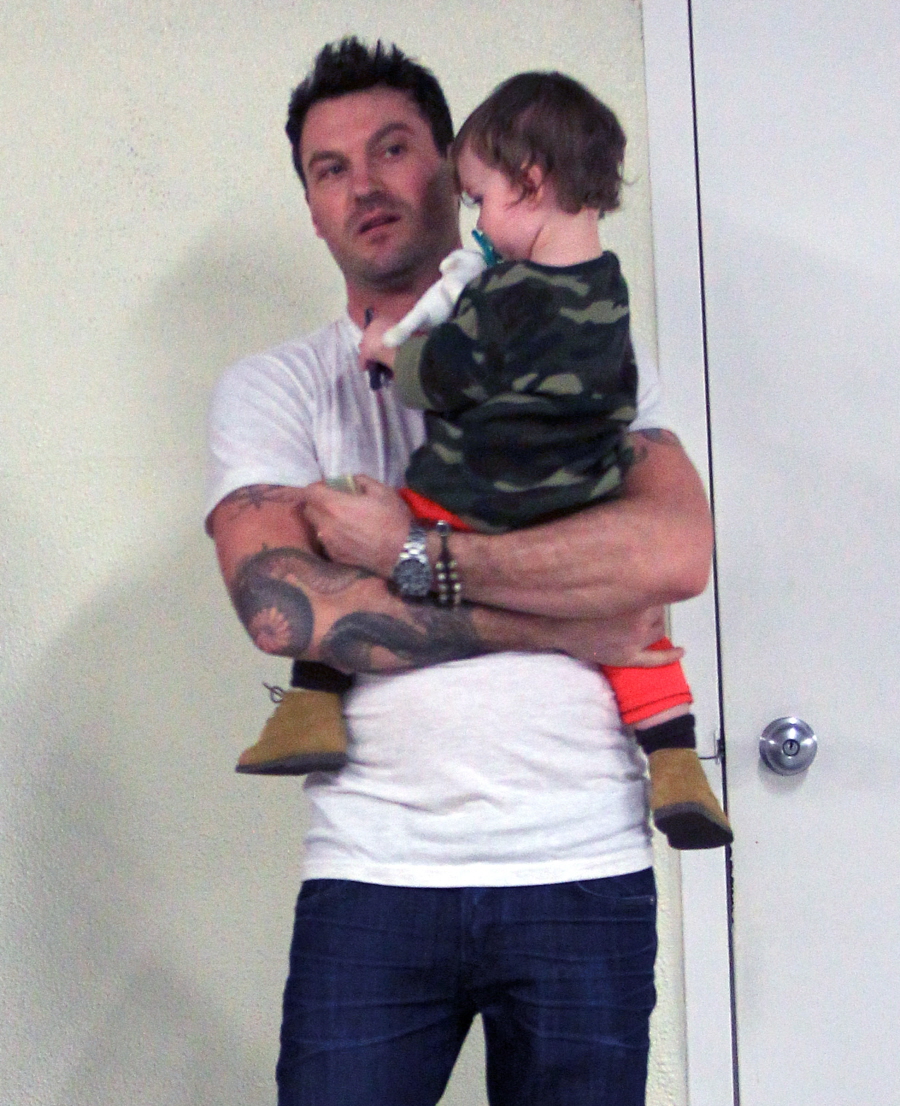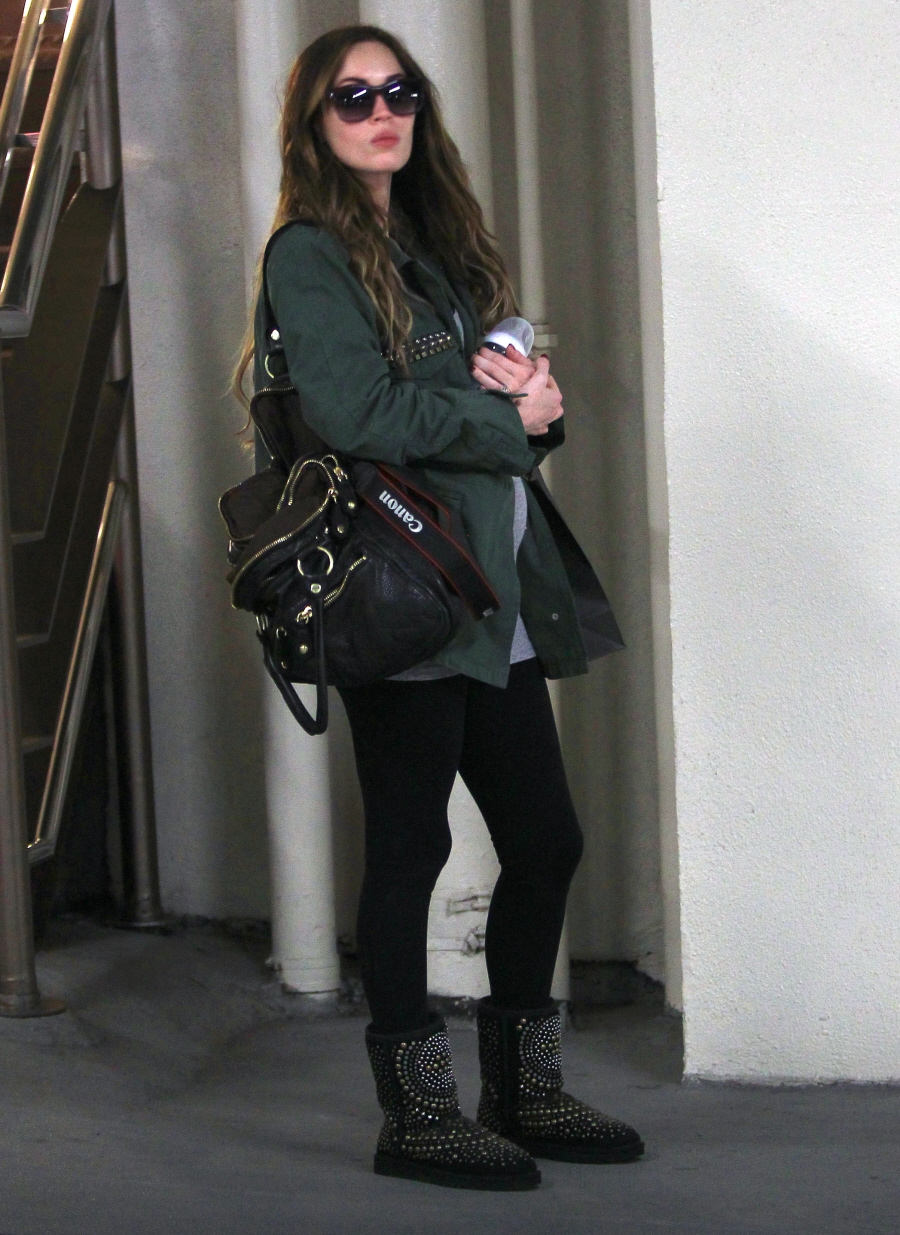 Photos courtesy of Fame/Flynet.