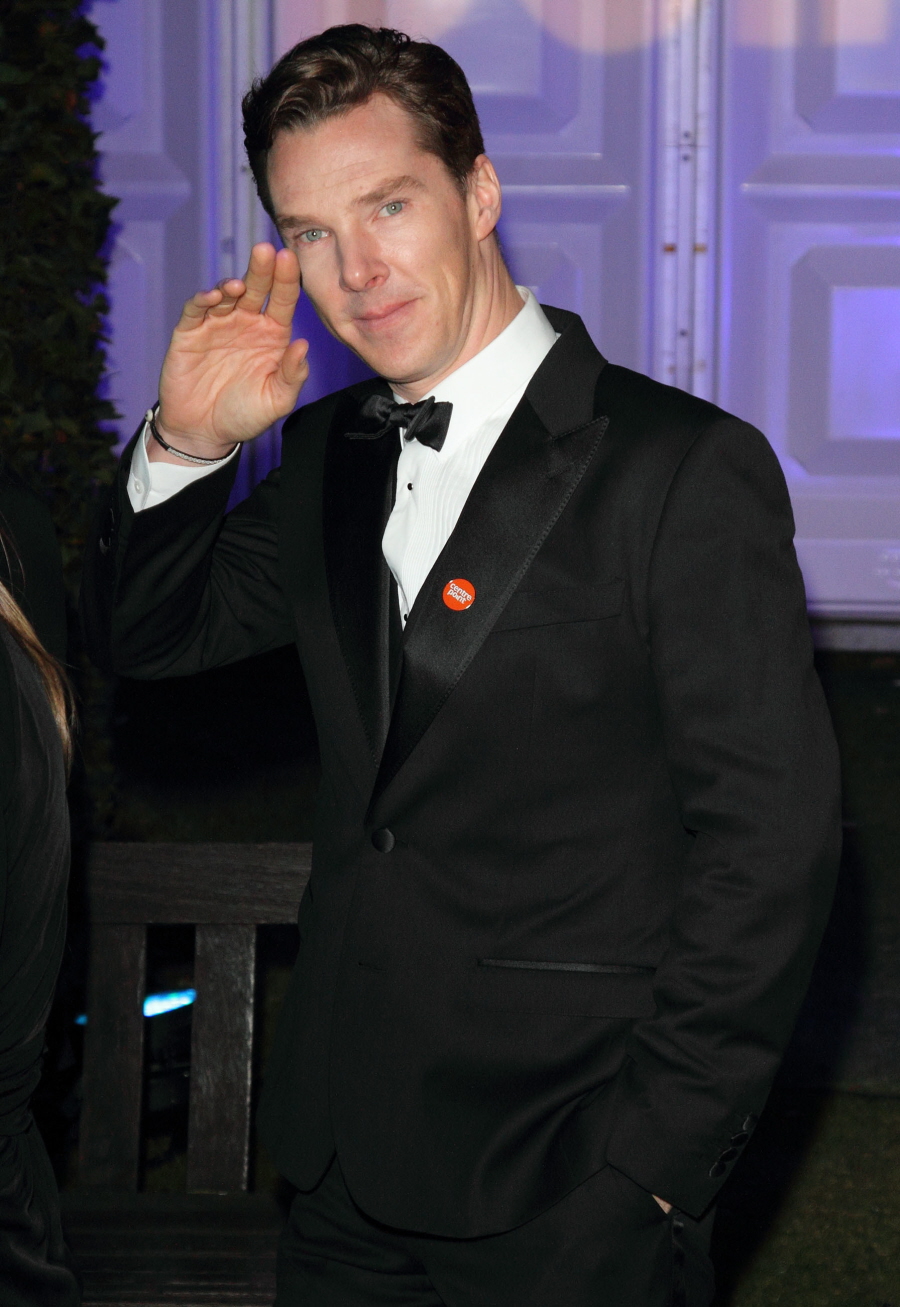 There's some good news/bad news about Benedict Cumberbatch. The good news? We have a new Cumberbatch photo. The bad news? We only have access to ONE photo, but at least it's a really good photo, right? He's looking a little jowly, but his eyes look beautiful, he's wearing a nice tux and we get to see some hand p0rn. SCORE. Ben attended the Winter Whites Gala last night at Kensington Palace, which is interesting. I wonder if he paid the $50,000 (or whatever) for a ticket, or whether he was there because he's associated with Centrepoint, the homeless youth charity. I know The Batch is an ambassador for The Prince's Trust, and I think he has some association with Centrepoint too. Anyway, you can see more photos of Cumby here (WHO ARE THOSE BLONDE WOMEN) and here.
Also, there's some more "bad news" for Cumby. The Fifth Estate has been named "the biggest box office flop of the 2013" by Forbes. Apparently, TFE only made 21% of its production costs back. OUCH. Poor Cumby. You can read more about the biggest flops here.
Last thing – Benedict, James McAvoy, Christopher Lee and many more English actors are going to do a Radio 4 performance of Neverwhere – you can see some behind-the-scenes rehearsal photos here.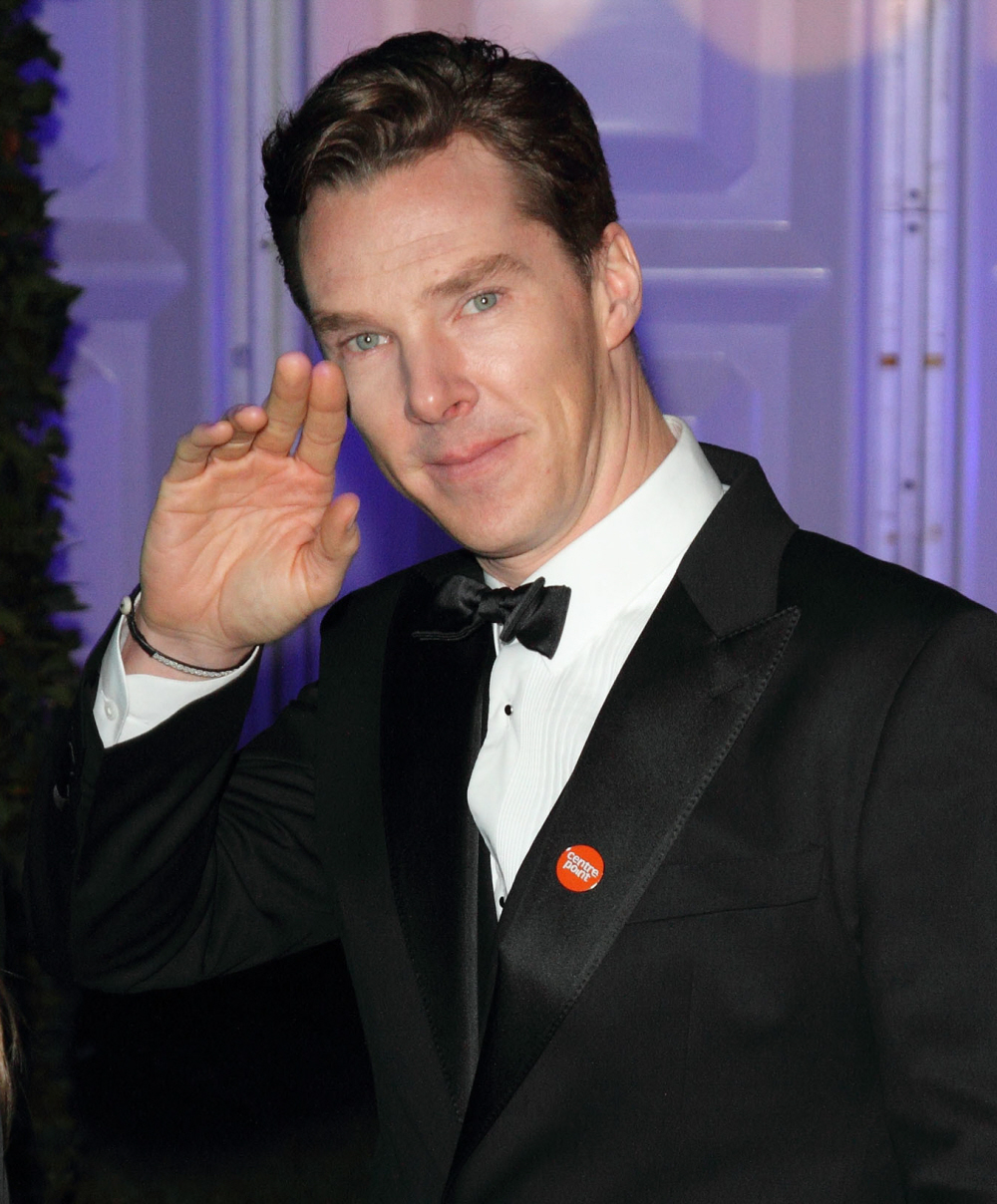 Bonus Colin Firth and Livia: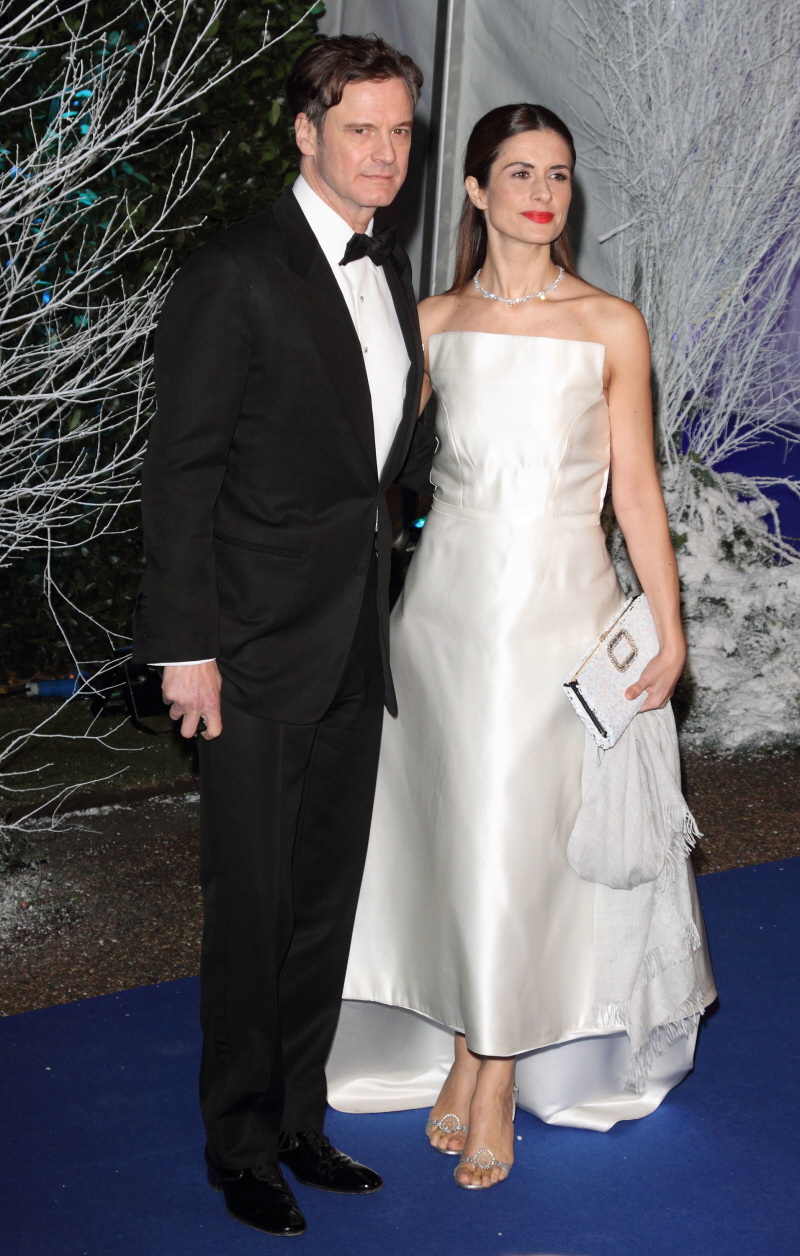 Photos courtesy of WENN.