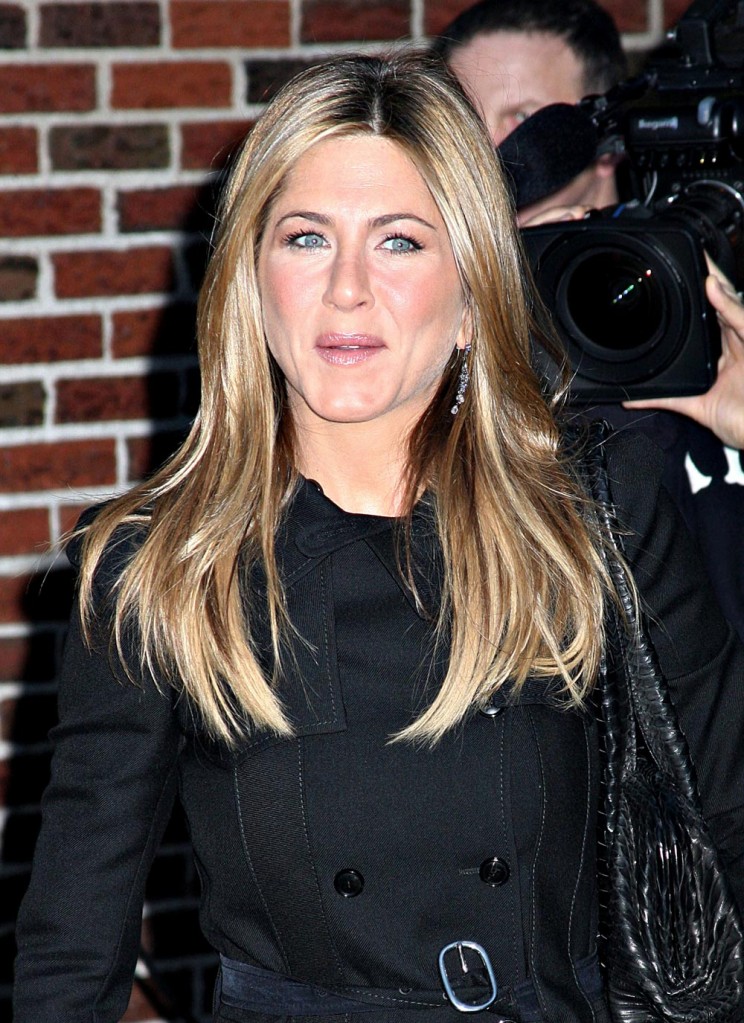 After her famous nude GQ shoot, Hefner was impressed by the photos, and has now offered Jennifer Aniston another chance to get naked. But Aniston has decided that one nude magazine spread is enough, turning down a record-breaking possible $10 million dollar deal.
Jennifer Aniston has snubbed a record-breaking $4 million offer–including a percentage deal that could have brought the price to $10 million–to recreate her nude January 2009 GQ cover photo for men's mag giant Playboy.

Playboy approached the former Friends star after the recent photoshoot, in which she posed in her birthday suit except for an appropriately placed necktie.

According to The National Enquirer, although very pleased that her nearly 40-year-old frame can still turn heads, Jennifer politely declined Playboy's offer, reportedly telling magazine boss Hugh Hefner that GQ was art, but Playboy is SEX.
[from PopCrunch]
Well, the publicity stunt worked. She's now got Hugh Hefner knocking on her door. If this report is true, it's not surprising that Jennifer turned them down. It's not as if she's hard-up for cash, and with her John Mayer romance and subsequent breakup, she's receiving plenty of press.
If she had said yes, this probably would have been a high-selling cover. With Playboy's financial troubles due to the recession, Hef is willing to hire anyone who will sell covers and create publicity. And as we saw from the GQ cover, Jennifer can sell magazines.
Jennifer Aniston is shown outside the Late Show on 12/17/08. Credit: RAM/Fame Pictures