Here are some photos of Kristen Stewart leaving somebody's house on Friday. I suspect it's her mom or her dad's house. Because despite the widespread reports just before Thanksgiving, it's looking like Kristen did NOT spend the holiday with her immortal beloved Robert Pattinson. I can't find any reporting on where Rob was for Thanksgiving, but I suspect he was in LA, just because I think some photo agency would have caught some pics of him leaving for New York or London if he had actually flown out of LAX. So, by my calculations (let me check my notes…), Rob was in LA and Kristen was with her parents without her love. Noooo!
The Daily Mail, X17 and Hollywood Life say that Rob and Kristen were not together at all on Thanksgiving and all note that Kristen looked "miserable" and that "tears streamed down her face" as she left her dad's house after the Turkey Day feast. Sources claim, "She looked extremely shaken — and she appeared to push away all of the people who were trying to help her. Finally, she got into her vehicle alone and drove off." To be fair to Kristen (I know, I know), she might have been upset that the paparazzi were waiting outside of her dad's house ON Thanksgiving?
So, what are we to think? Obviously, if you're a Twihard, you think this is merely a momentary bump in the road. Haven't Rob and Kristen weathered worse than this? Of course. They are still obviously together (Twihard Proof!) and Kristen was merely tearful because she has such strong feelings and longing for Sparkles. If you are not a Twihard… you might be wondering if Rob was "stuffing his face" with Dylan Penn. Or Riley Keough. Or someone else, God knows.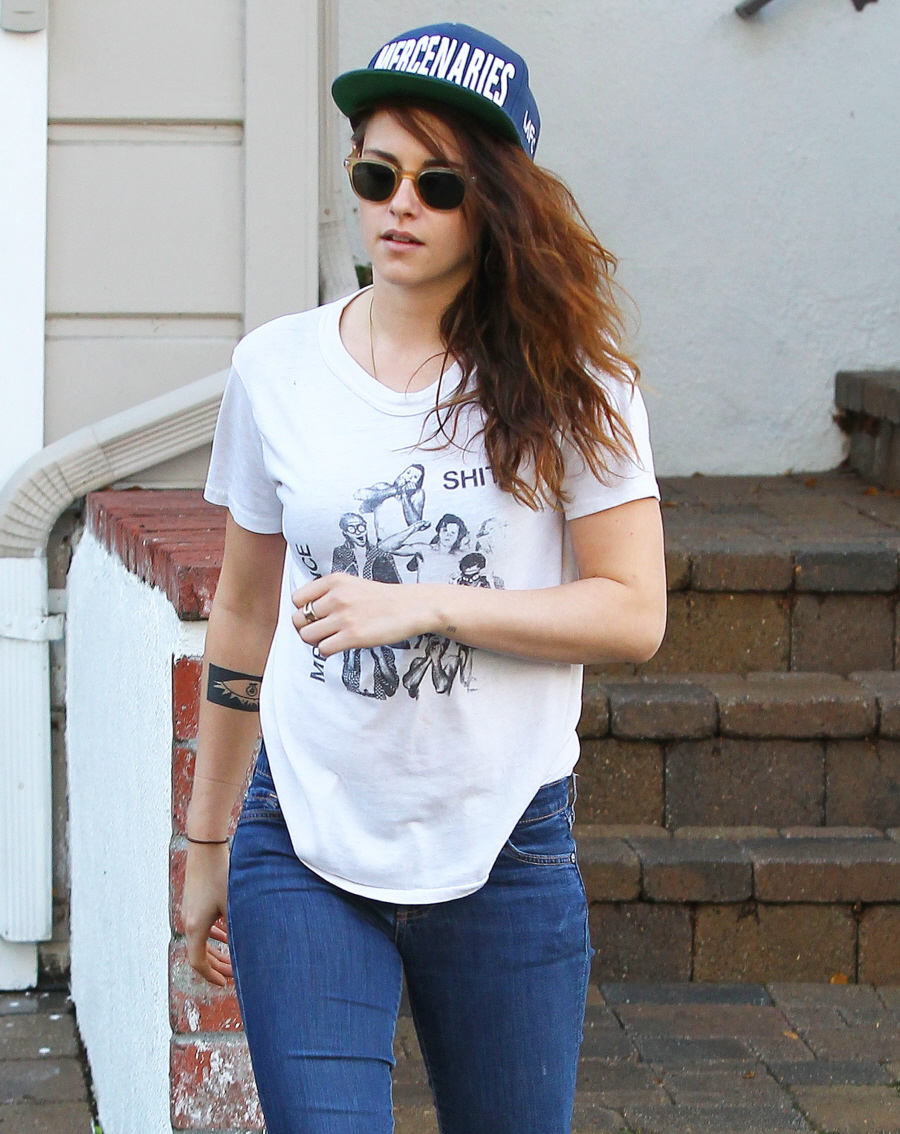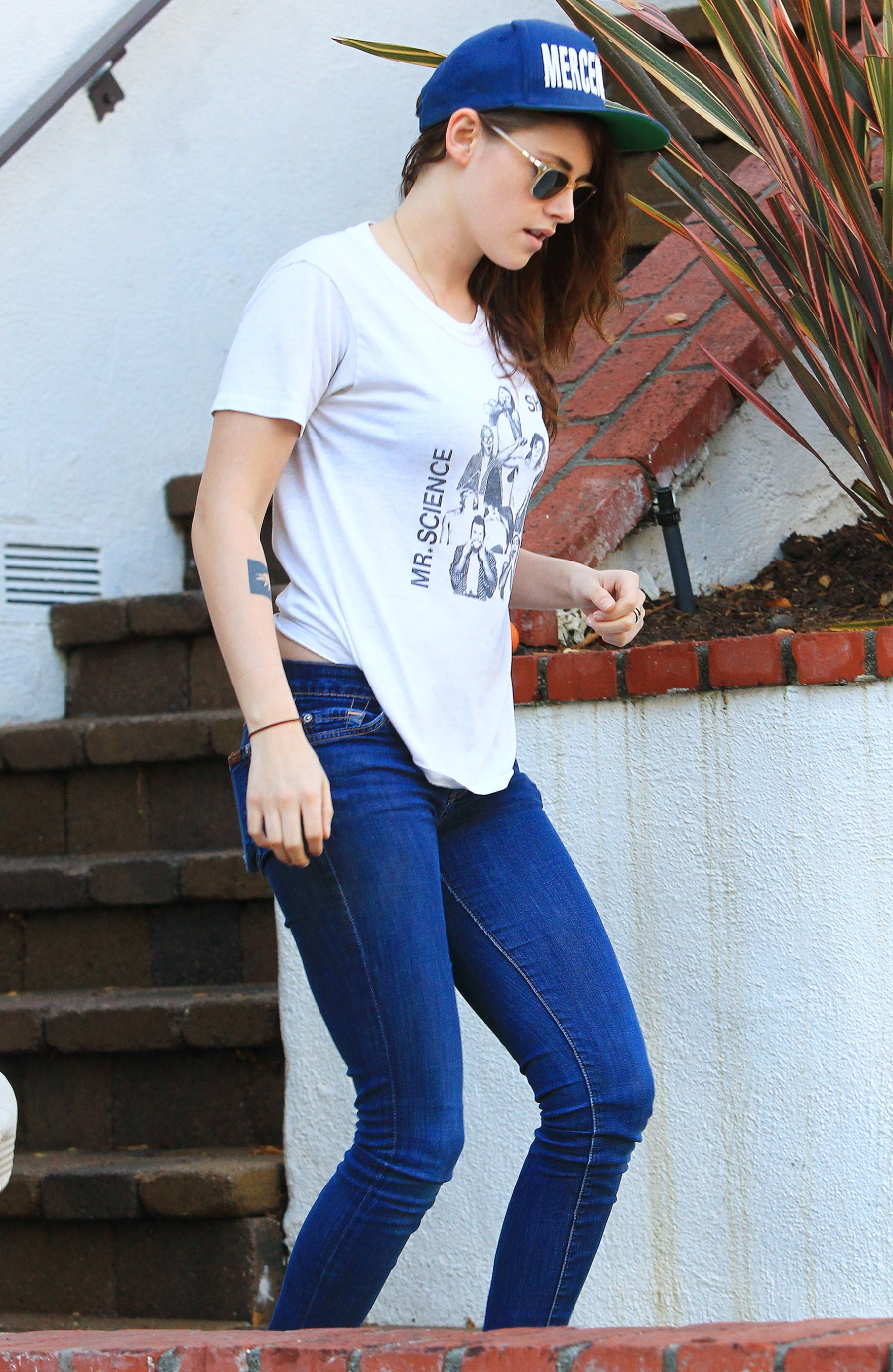 Photos courtesy of Fame/Flynet.