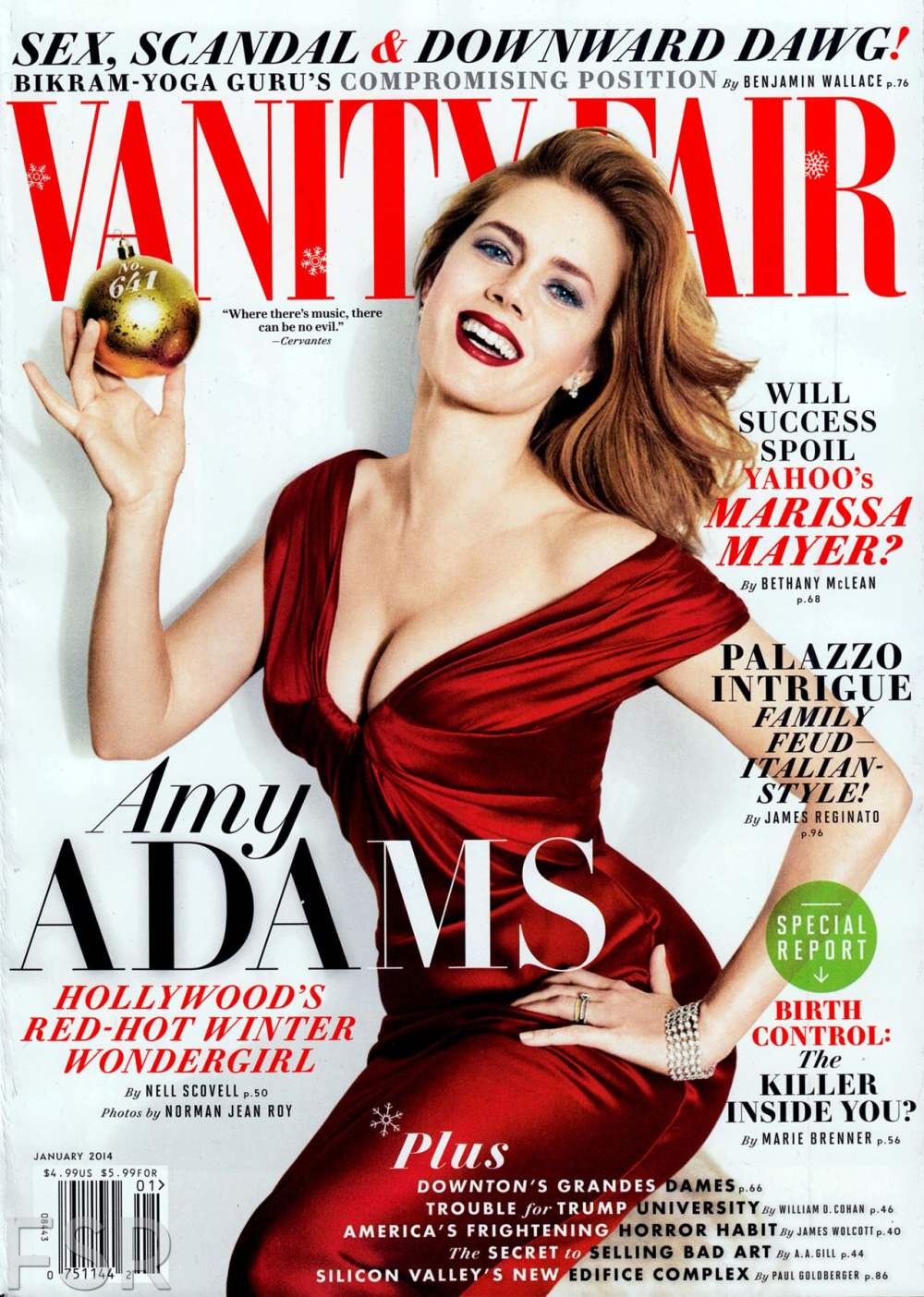 First of all, what the hell, Vanity Fair? This is the cover for VF's January issue, with cover girl Amy Adams. That's fine. I like Amy Adams, she's super-talented and she might get some Best Actress nominations for American Hustle. That's not the problem. The problem is… where is the Gwyneth Paltrow takedown we were promised? There is NO Goop headline anywhere on the cover. If VF was going to do a Goop Takedown in the January issue (as many of us thought they would), wouldn't they have made it into a coverline? Hmph.
As for Amy, she's promoting American Hustle, as I said, plus a supporting part in Spike Jonze's Her. I've read the first half of the cover story from the scans (you can see them here at TFS), and Amy is just as nice as she can be. Amy Adams will never "pull a Clooney" or whatever and use a magazine cover story to complain or call out other people. The closest she comes to calling anyone out is this wonderful David O. Russell story:
Adams does the hard work and, increasingly, is invited to be part o the character development process early on. [American Hustle] was sold as a project with David O. Russell, Christian Bale and Bradley Cooper attached. The next priority was casting the female lead. Russell wanted Adams from the start and reached out to her while editing Silver Linings Playbook.

"David was thinking it would be nice for me to hang out with the boys, to get to be a real player," says Adams. "He said, 'You know, I think you're ready to be on that playing field.'" Adams pauses, then adds with feigned surprise, "I already thought I was."
[From VF, print edition]
She's right. While Russell probably meant it as a backhanded compliment, Adams has been playing in the big leagues for YEARS. Isn't it interesting to think about how much she works and how diverse the work is? And she's so good that even famously crotchety actors (coughChristianBalecough) want to work with her over and over.
From what I've read so far, the cover story is pretty cute – Amy loves to sing and dance with costars. When she and Joaquin Phoenix were doing Her, Amy got him to sing from Annie. When American Hustle was in preproduction, Russell caught Amy and Bradley Cooper dancing together in his office. She's just that kind of (musical theater) girl.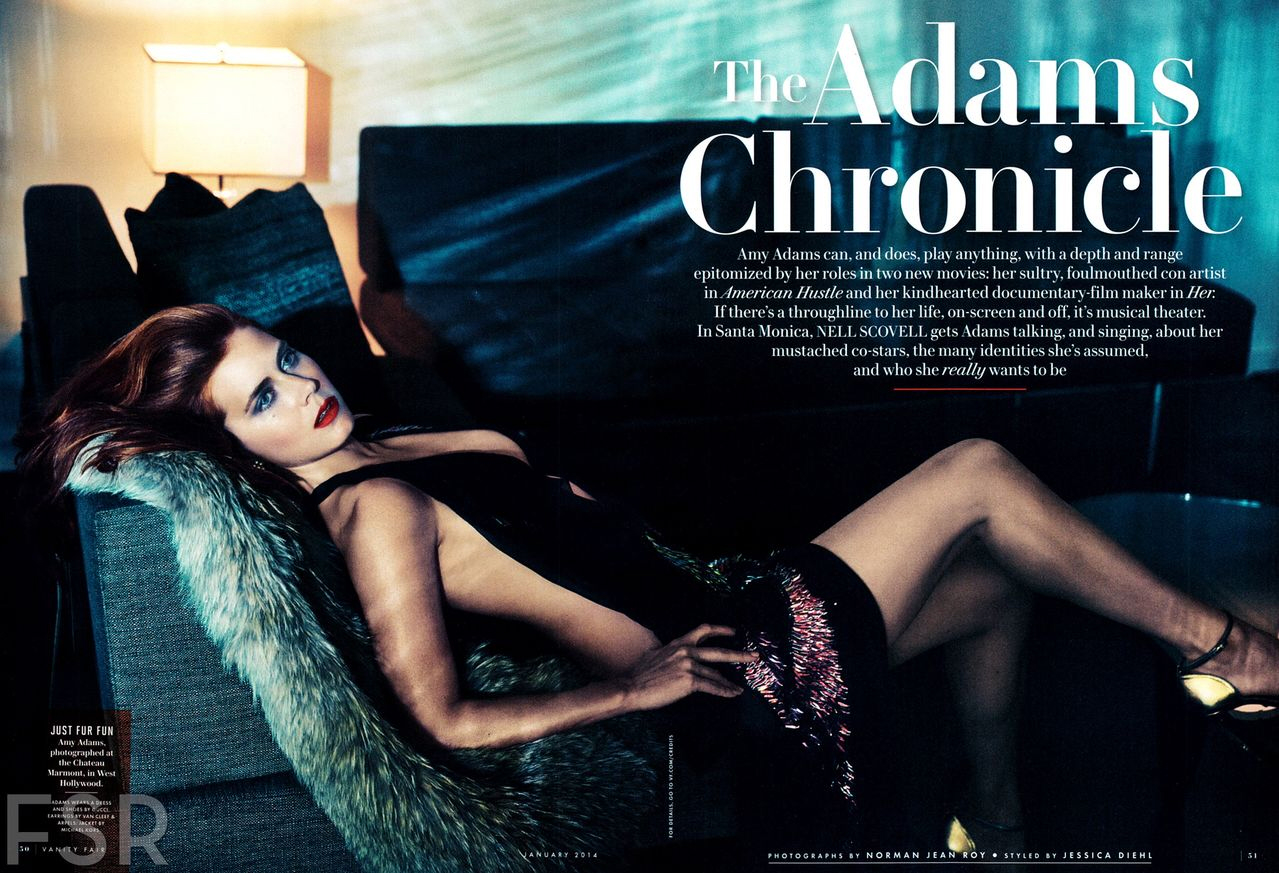 Photos courtesy of VF.