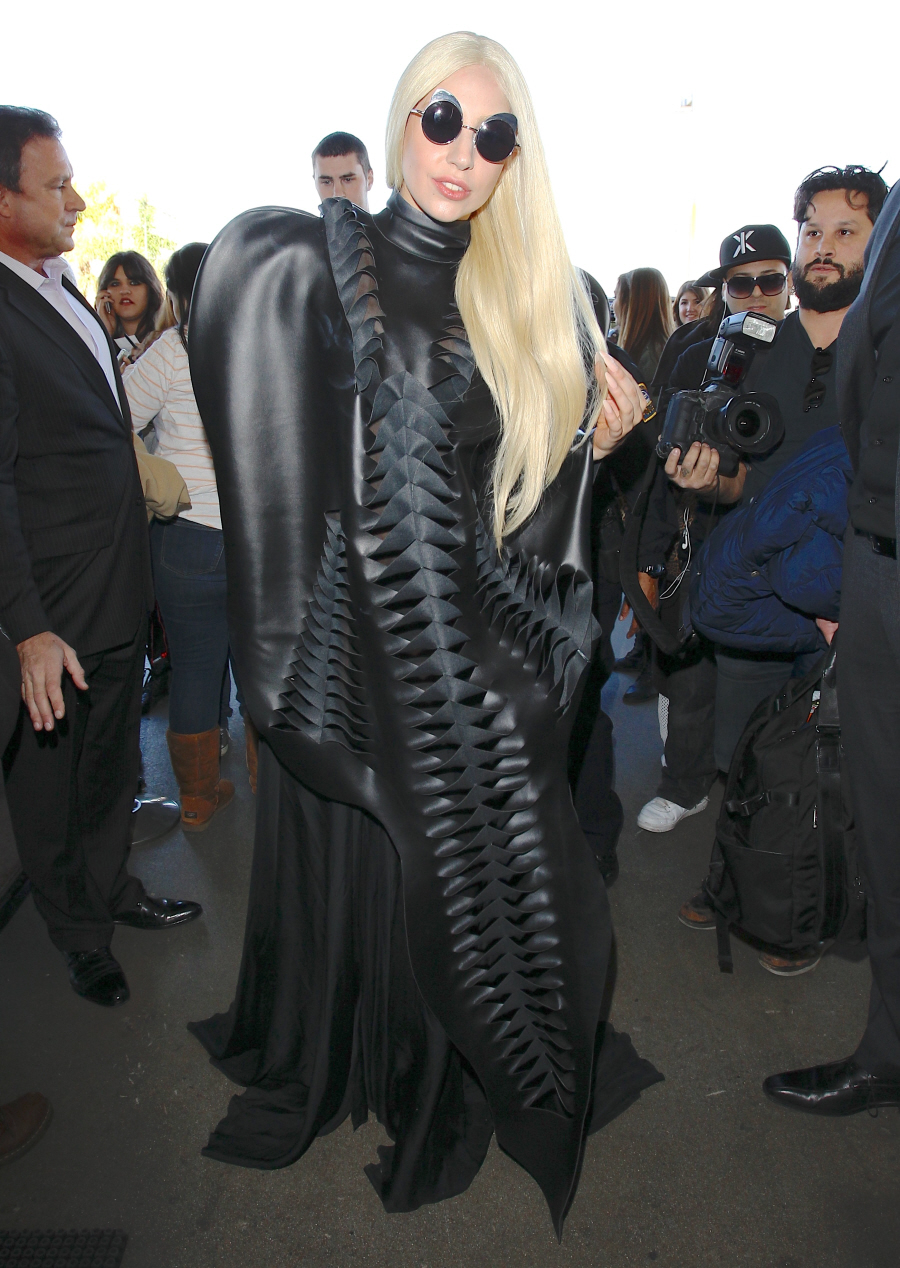 Lady Gaga is a mess. Her ARTPOP album will probably lose her label millions of dollars. No one cares about her crazy costumes anymore. Her little monsters are frantically trying to rescue her career, to no avail. And Gaga's Muppet holiday special was a total flop. So, is The Madness of Lady Gaga finally over? As I said in a previous post, it's not even that people consider Gaga to be an inconsequential pop star – she used to make fun, gotta-dance-now pop music. But then she started taking herself way too seriously and people have pulled back the curtain on the Mother Monster façade. And what they see is a seemingly coked-out wreck. So… The Daily Mail is just putting another nail into the coffin on Gaga's career:
Lady Gaga stepped out in a bra-flashing outfit in Tokyo on Monday, amid claims her career is taking a nosedive.

A source revealed: 'Lady Gaga's empire is crumbling – and there are quite a few people who are very happy about that. She completely believes her own hype and has become so obsessed with trying to be an artist that she is no longer a very good pop star.'

The 27-year-old singer is currently in Japan on a promotional tour for her new album ARTPOP, and has spent her time in the country tweeting fans, drumming up support.

She said: 'I'm about to perform on Music Station in Japan! I'm so excited! To all my Japanese fans I hope you love the performance I love YOU #Applause'

But a source revealed to The Sun the pop star's popularity is falling, and so are her album sales. Her most recent album ARTPOP suffered an 80 per cent decline in sales last weekend, having been in the charts for just three weeks. After hitting the top spot in the charts, it's now at number 24 in the charts – a disappointing figure for its second week in the charts.

This is in stark contrast to her debut album, The Fame, which was release in 2009 and spent a whopping 7 weeks at the top of the charts.

Frank Fredericks, Gaga's first manager, told The Sun: 'It seems to be a trend in America to discover people, worship them and then find ways to tear them down.'

Gaga's performance at the American Music Awards with R&B legend R Kelly wasn't the outrageous show she'd hoped it would be and she was usurped by younger model Miley Cyrus and her underwear-baring sing-a-long.
Oh, please, Frank Fredericks. This is NOT about the "American trend" of building people up and then ripping them to shreds. In case no one noticed, the latest American trend seems to be UNLIMITED "second chances" for even the worst possible people ever, like Chris Brown, Charlie Sheen, Anthony Weiner, etc. Isn't it possible that… GASP!… Gaga's last two albums just aren't that good? That the hype machine became bigger than the talent machine? Isn't it possible that Gaga needs to get off the drugs and get away from her sycophantic yes men and little monsters and just go somewhere and write an album full of good songs? Songs that don't sound like reworked Madonna songs?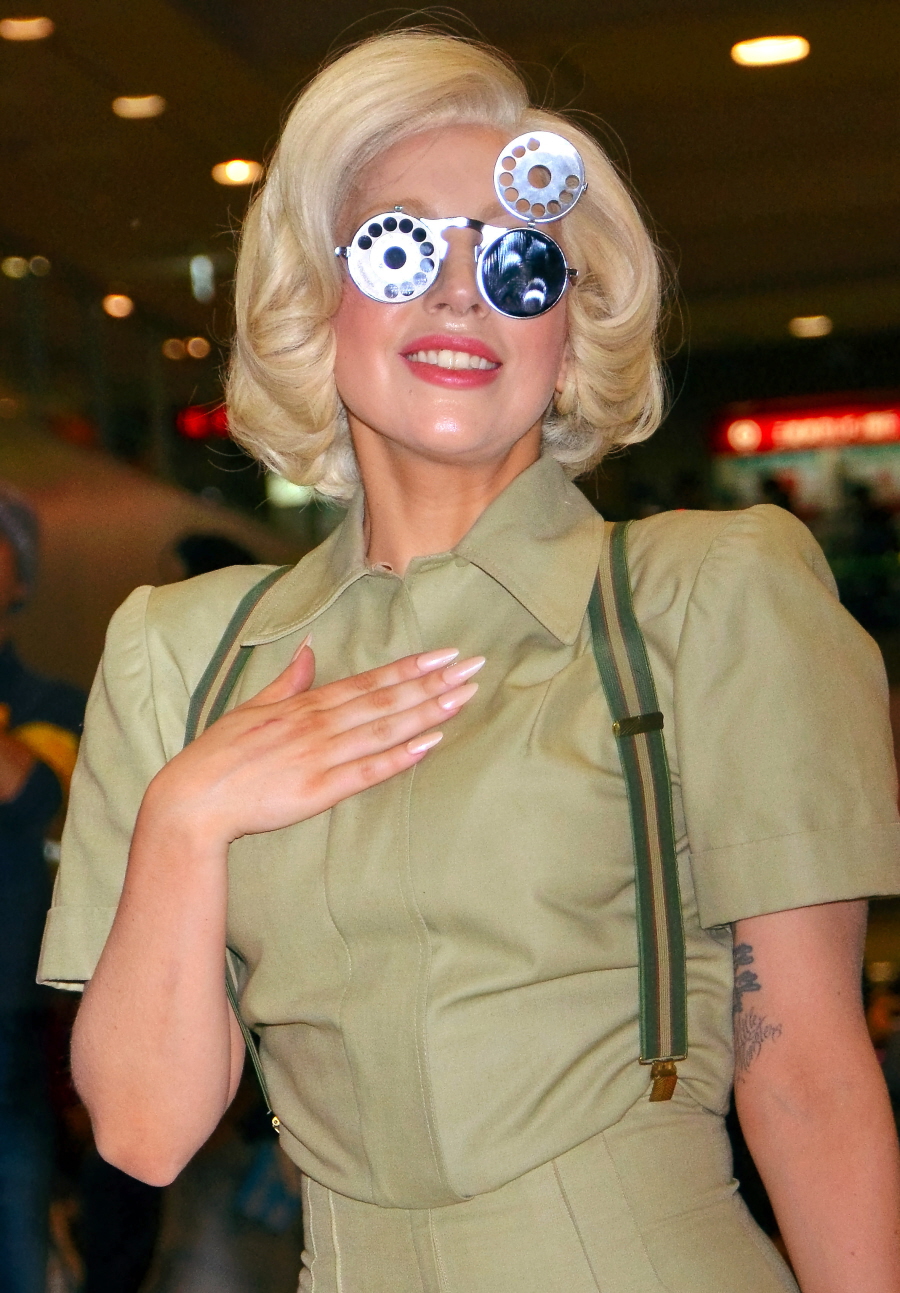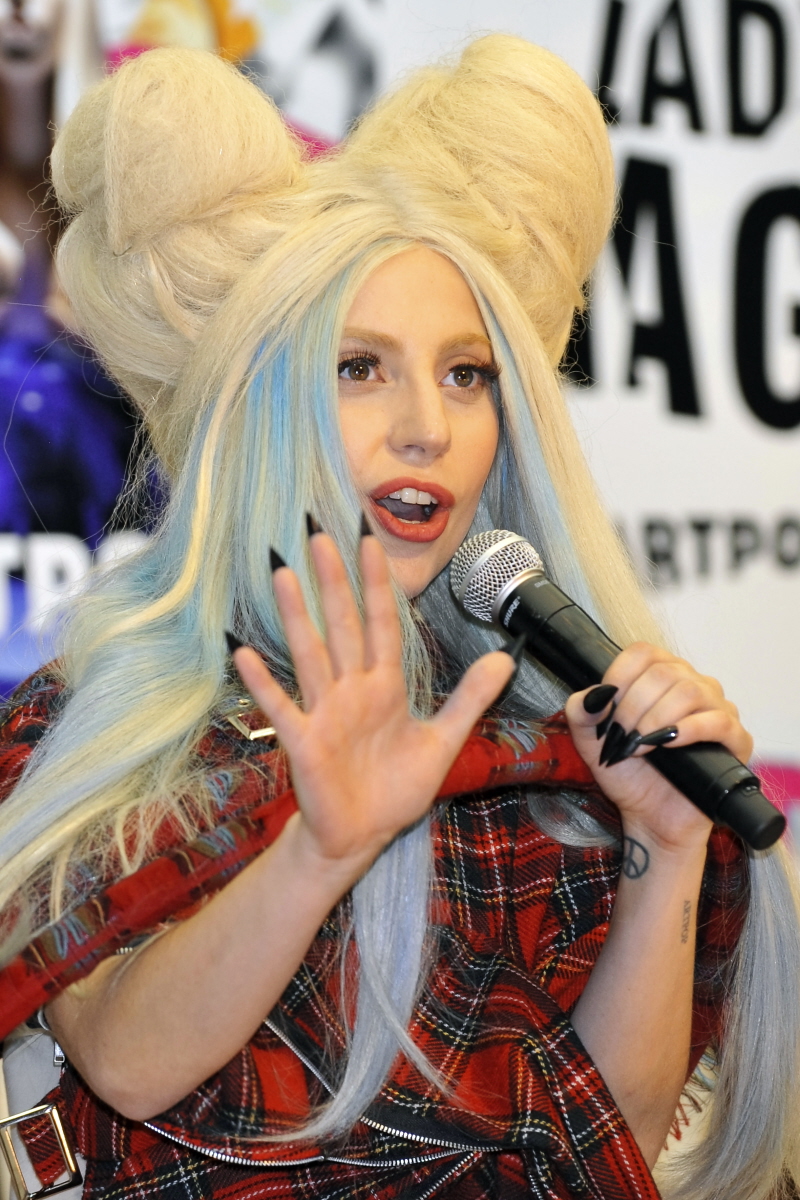 Photos courtesy of WENN.