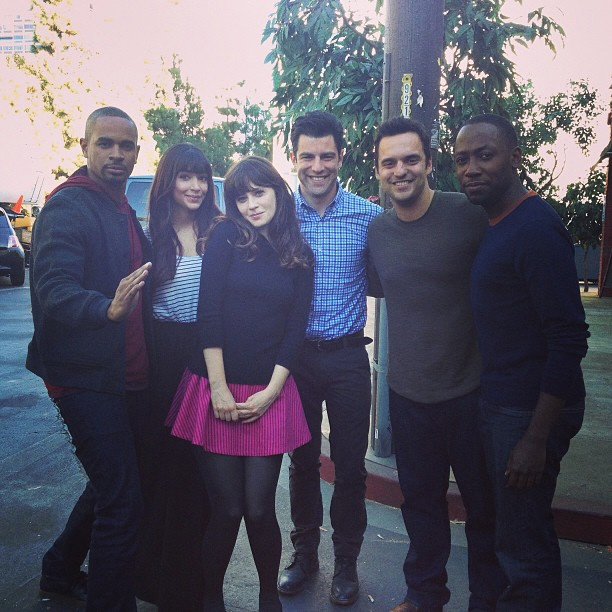 Have you been watching the new season (Season 3) of New Girl? I have. And I am full of disappointment. Many of you know that I became a Zooey Deschanel apologist and defender because I enjoyed New Girl so much the first two seasons – mostly because of Season 1, which (I think) was still the strongest season. But cracks began to show in Season 2, and this current season has been flat-out awful, right? It's like the writers have no idea what to do with some of these characters. I don't blame it on Jess and Nick (spoiler) finally getting together – if anything, that's why I'm still watching. But the Winston and Schmidt storylines have been the pits, and bringing back Coach (the amazingly talented Damon Wayans Jr, who is one of the most gifted comedic actors in TV today) could have been great, but the writers still don't know what to do with him.
All this time, I had been blaming the writers for the sucky storylines that just seem to go nowhere, but Radar says that someone else might be to blame for New Girl's current problems. Radar's sources claim Zooey is being a major pill on the set:
Zooey Deschanel has gone from new girl to mean girl on her sitcom set! The actress — who's starring on and producing her third season of FOX's New Girl — has become a nasty boss who treats her co-workers badly, the production insider reveals.

"Although the show has other bosses, including creator Liz Meriwether and producer Katherine Pope, Zooey rules the roost," the source dishes. "And she gets moody and starts making rules on the set which is upsetting a lot of the cast and crew members.

"The show's schedule really drives Zooey up a wall, because they're always running behind when the full cast is on set. So now, Zooey insists on days ending with scenes that just feature her and one other actor. When that can't happen due to the production schedule, however, she's unhappy and all hell breaks loose," says the source.

Her co-workers hope they'll get a reprieve from Deschanel's bad behavior when they get a special guest star. As has been reported, former The O.C. star Adam Brody will play Deschanel's character Jess' ex-boyfriend for an upcoming episode.
This doesn't feel quite right. This doesn't feel like an actress playing The Diva Card, it seems more like Zooey finding her footing as a producer? Because a producer is supposed to keep everyone on schedule, and a producer is supposed to be "the bad guy" and the scapegoat for whatever gripes the crew has. That is, if this story is even true. Maybe Zooey is just in such a bad mood because her once-awesome show sucks. I still think it's a writers' room problem, not a Zooey problem.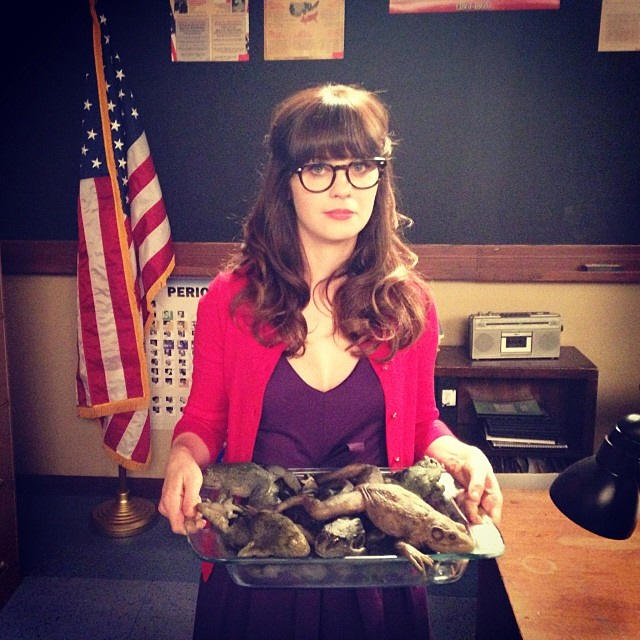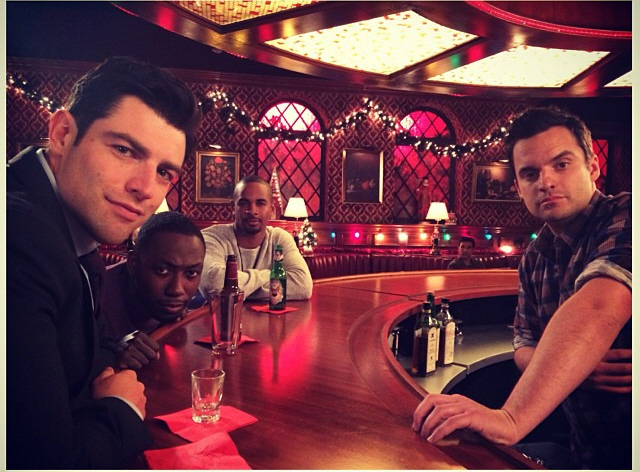 Photos courtesy of WENN, Zooey's Instagram.