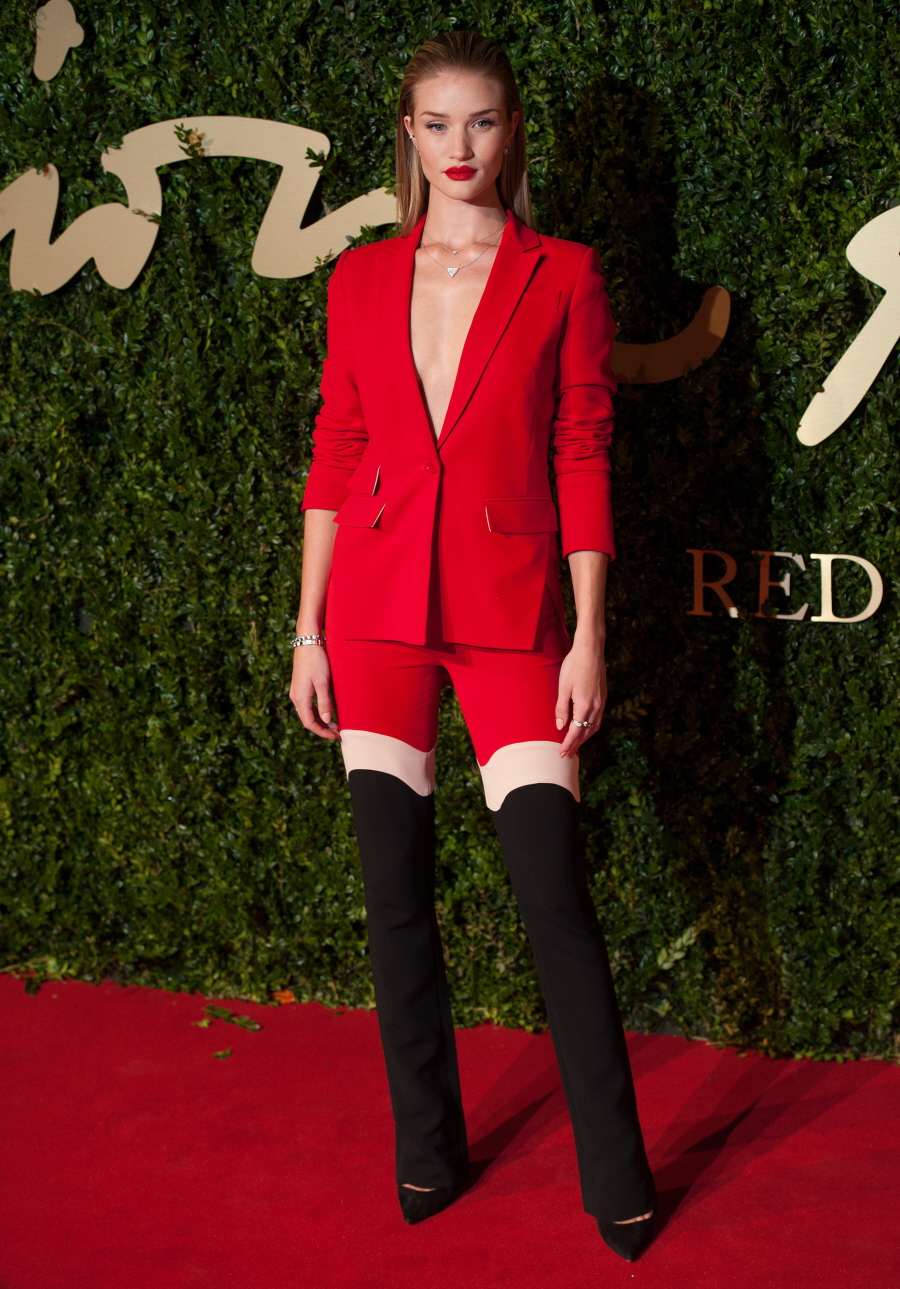 Here are some assorted photos from last night's British Fashion Awards, which I suppose is some kind of (budget?) London equivalent to the CFDAs in NYC. No… I said that the wrong way. The British Fashion Awards aren't budget, they're just not as big and epic as the CFDAs. They're just smaller and more Brit-centric, but the event is still pretty glamorous and they get a good turnout of mostly homegrown fashion and modeling talent. Anyway, I was all geared up to make Sienna Miller the lead girl of this post, but let's talk about Rosie Huntington-Whiteley instead. Rosie wore this crazy Antonio Berardi suit, which I totally thought was a minidress and thigh high boots in the thumbnails. This is just a really strange design, right? On another woman, this would be an utter disaster, but Rosie comes close (but no cigar) to pulling it off.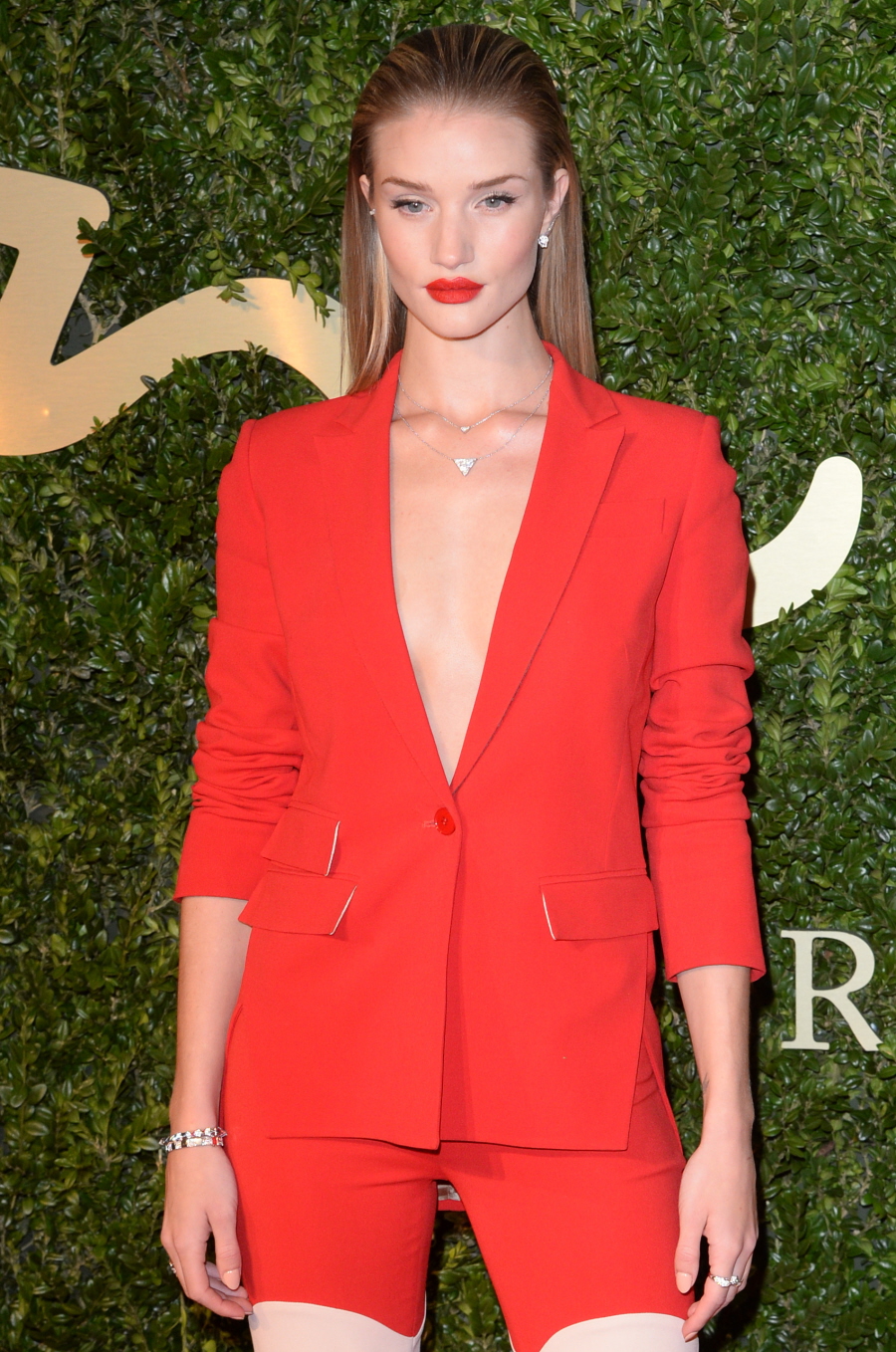 Kate Moss always looks like she pre-partied. I didn't know she was tight with Rita Ora either.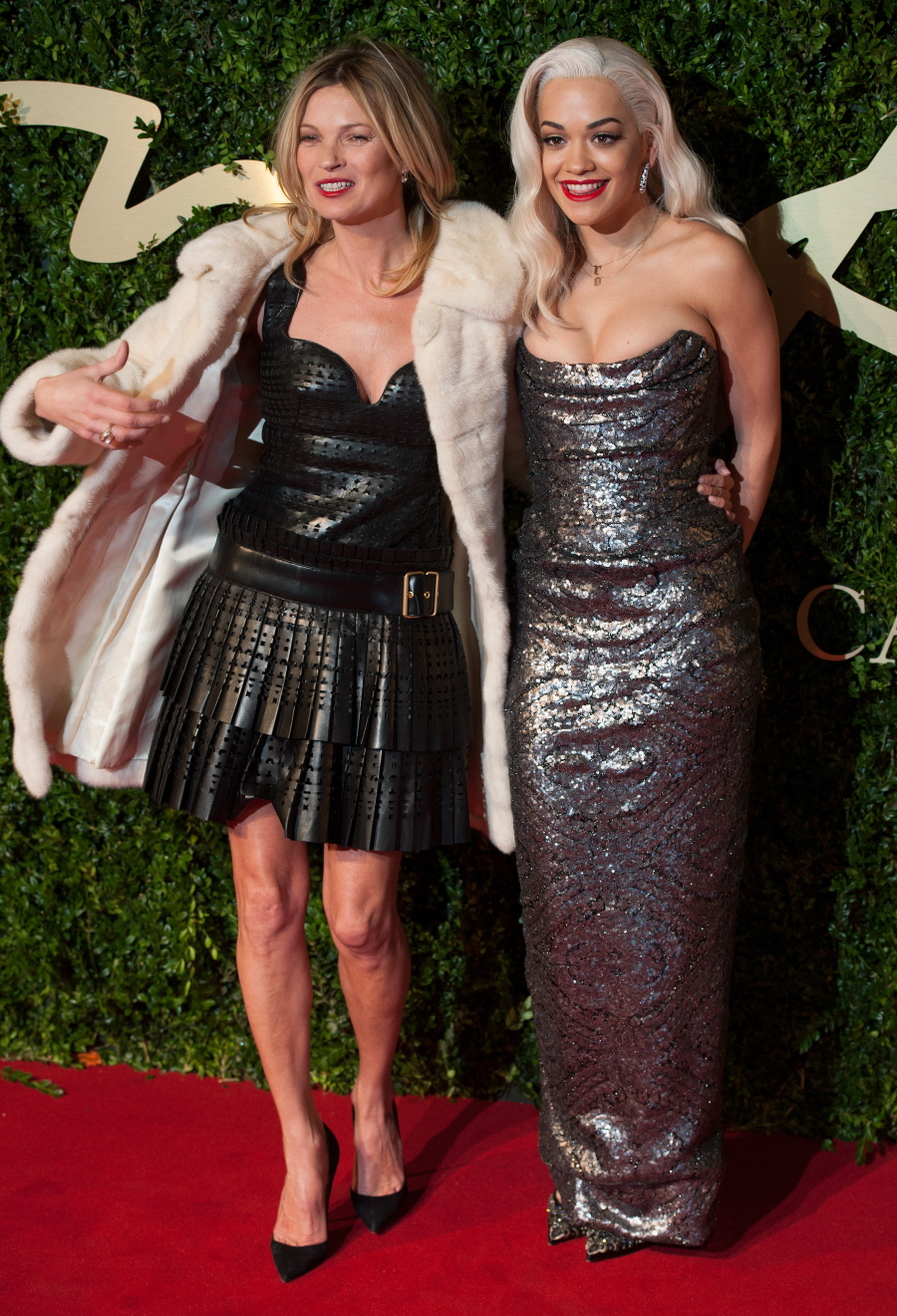 Suki Waterhouse in Burberry. I really like the dress but I dislike the styling. It's TOO undone. If she wanted to do a bare face, she should have had sleeker hair. If she wanted a messy, undone hairstyle, she should have done a bolder lip or eye. As it is, it's just too bland and blah.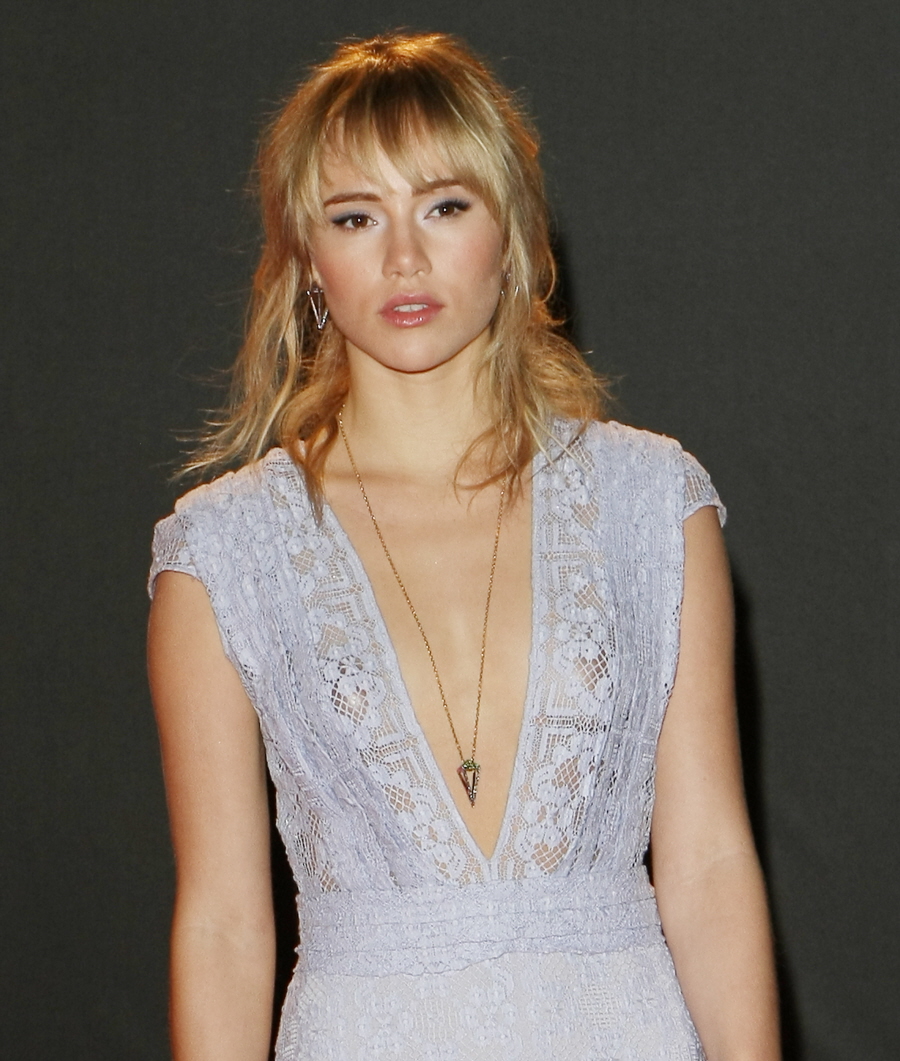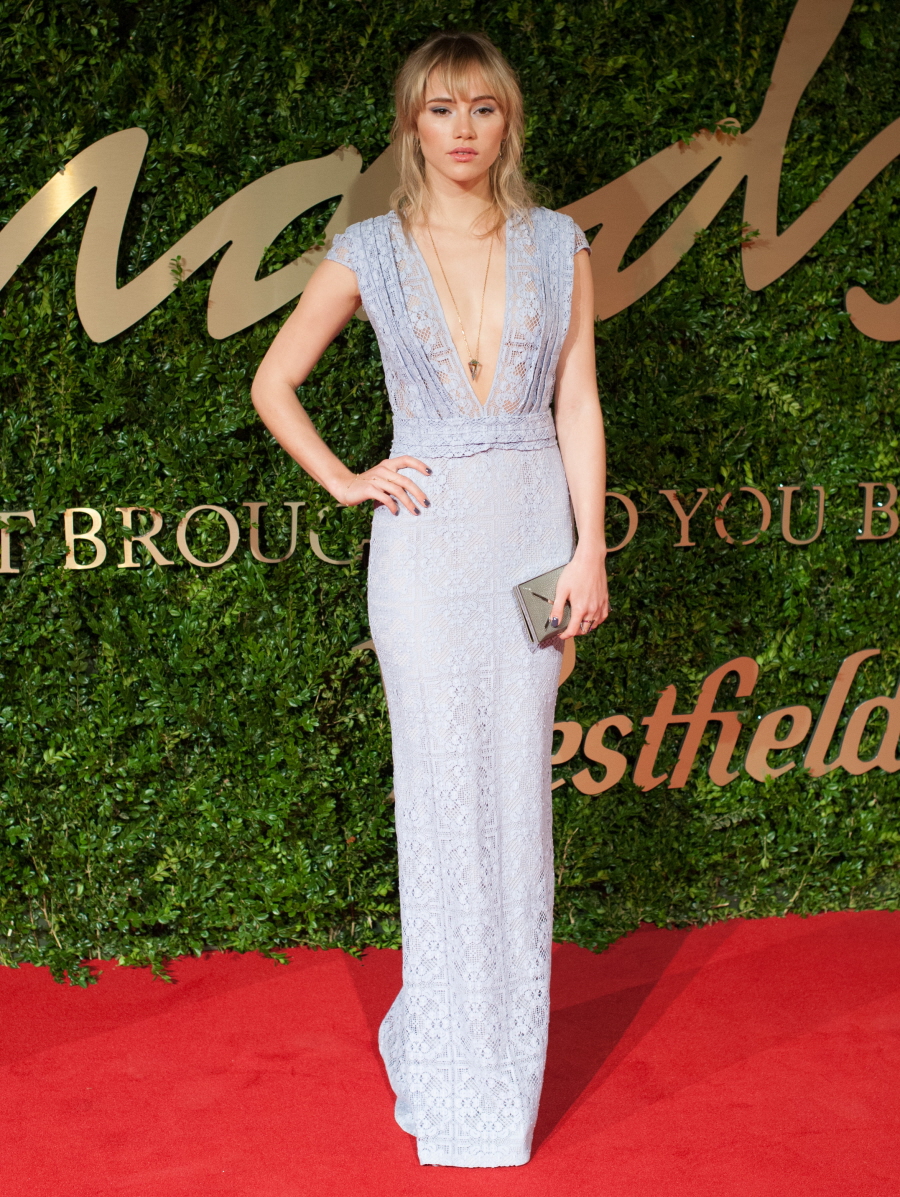 Kelly Brook looks pretty. God, I hope she's not banging Jeremy Piven.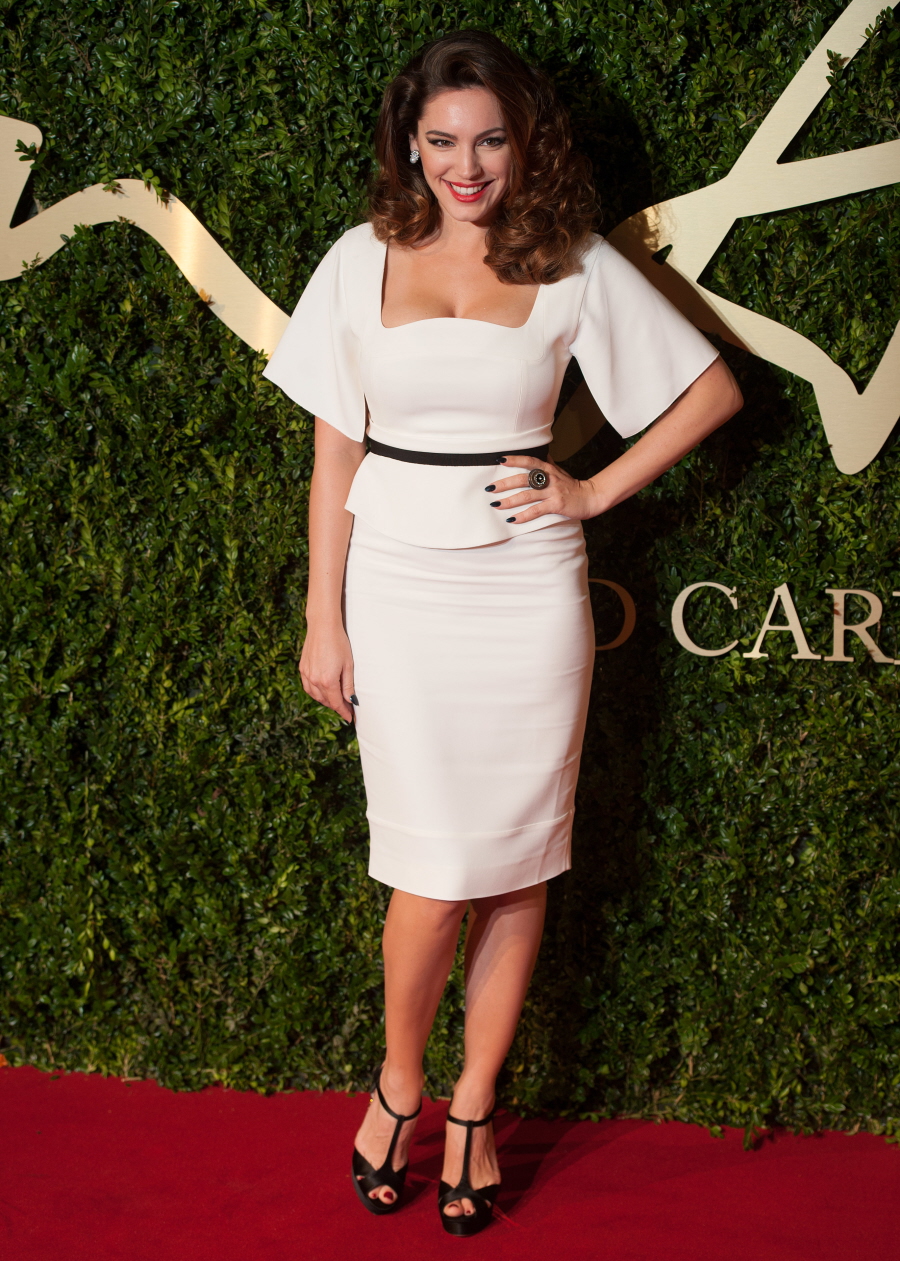 Donatella Versace & Rupert Everett: Death-Eaters.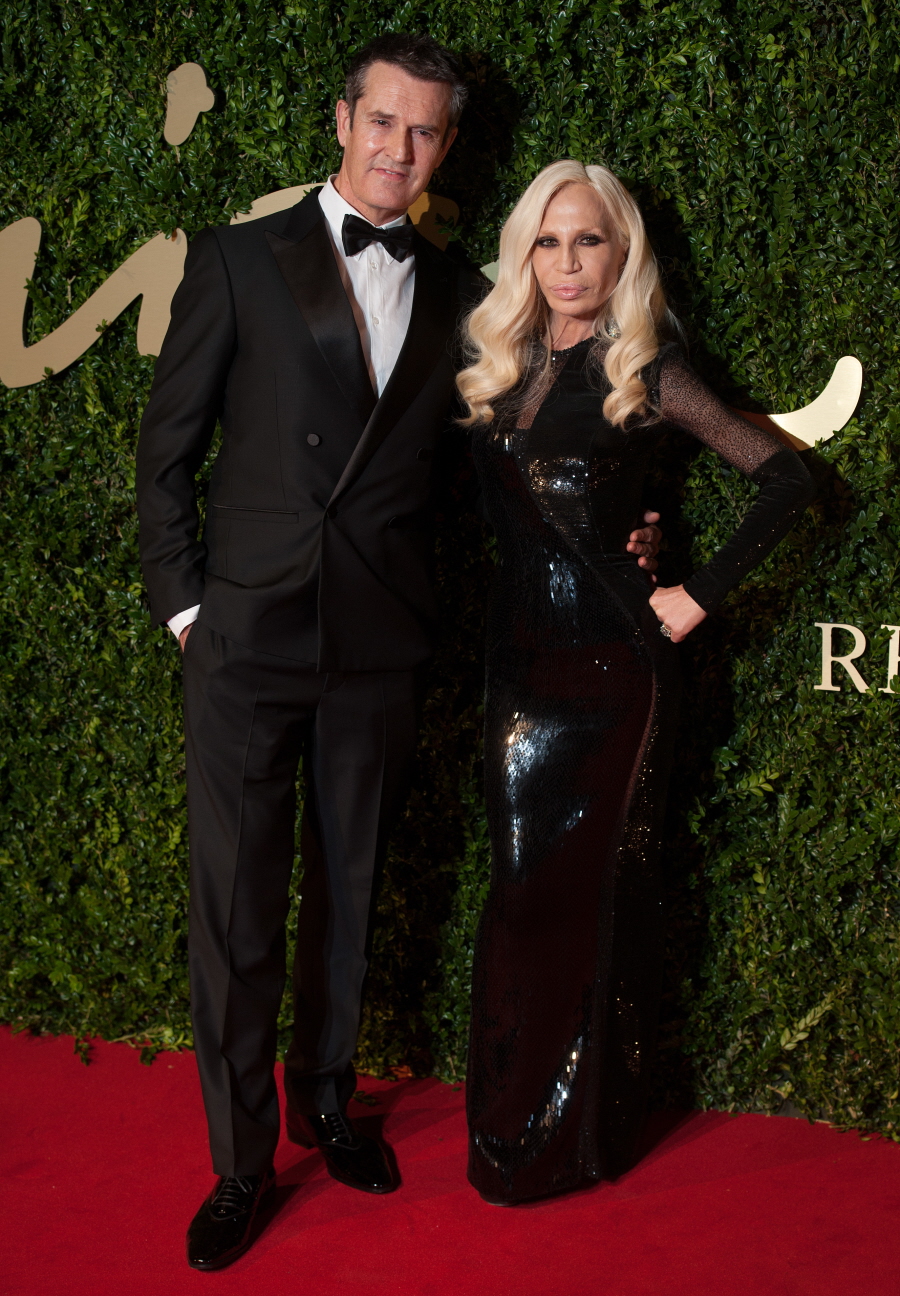 Sienna Miller in Burberry. This is probably the least flattering and most poorly tailored gown that I've ever seen come out of Burberry. It's a great emerald color, but the design is just OFF. Also, Tom Sturridge… I wonder. Do you think they're still loved up or are they struggling?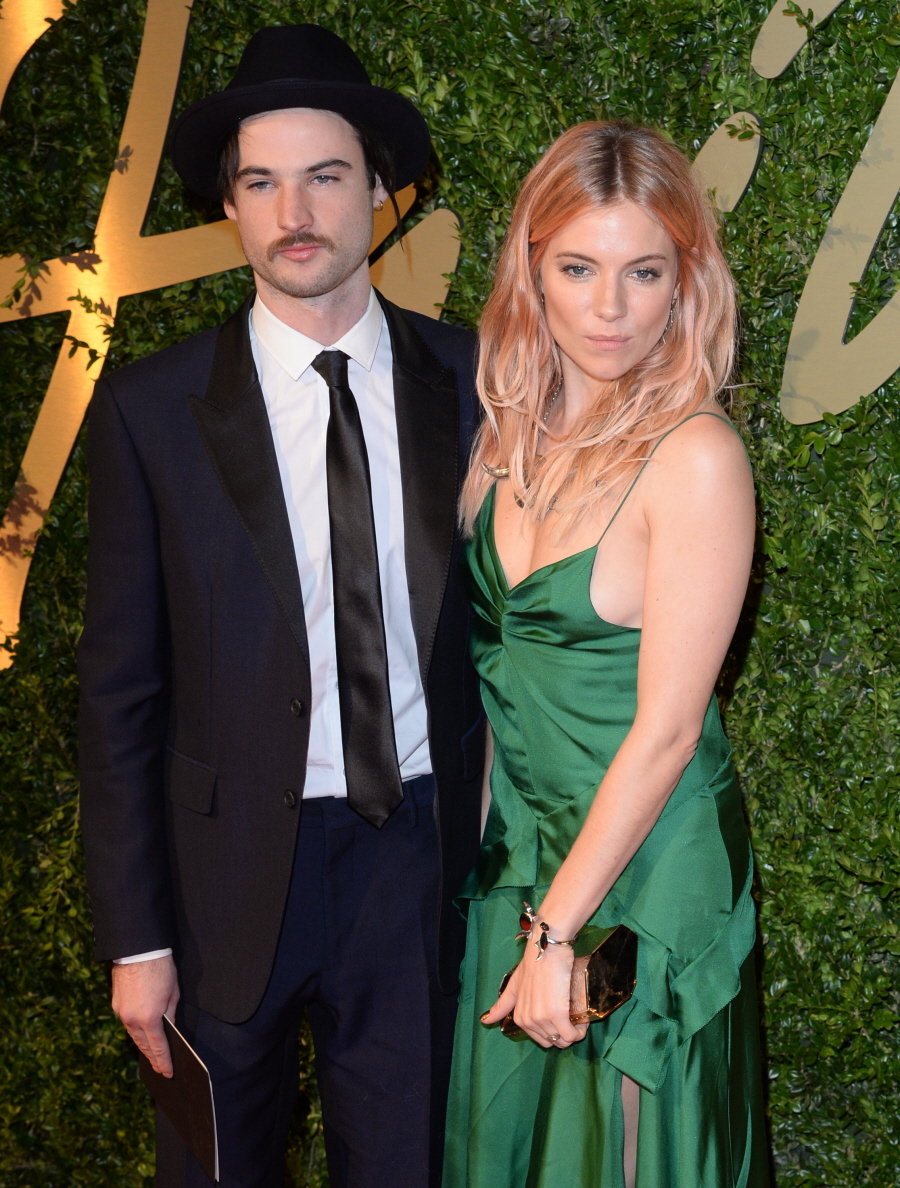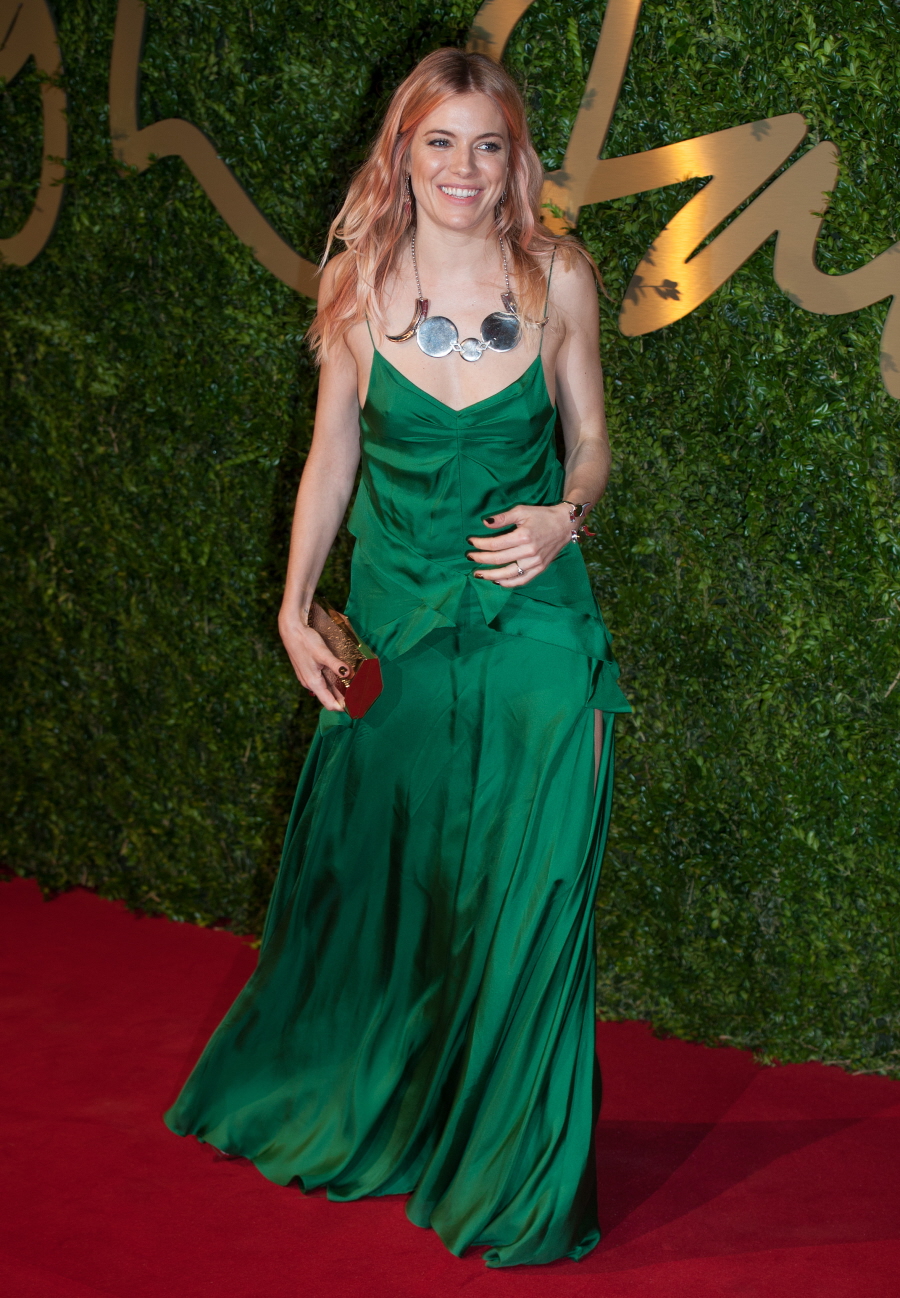 I saw Harry Styles talking on E! News and I got all crushy on him. If I was 14 years old, I would be ALL OVER THAT.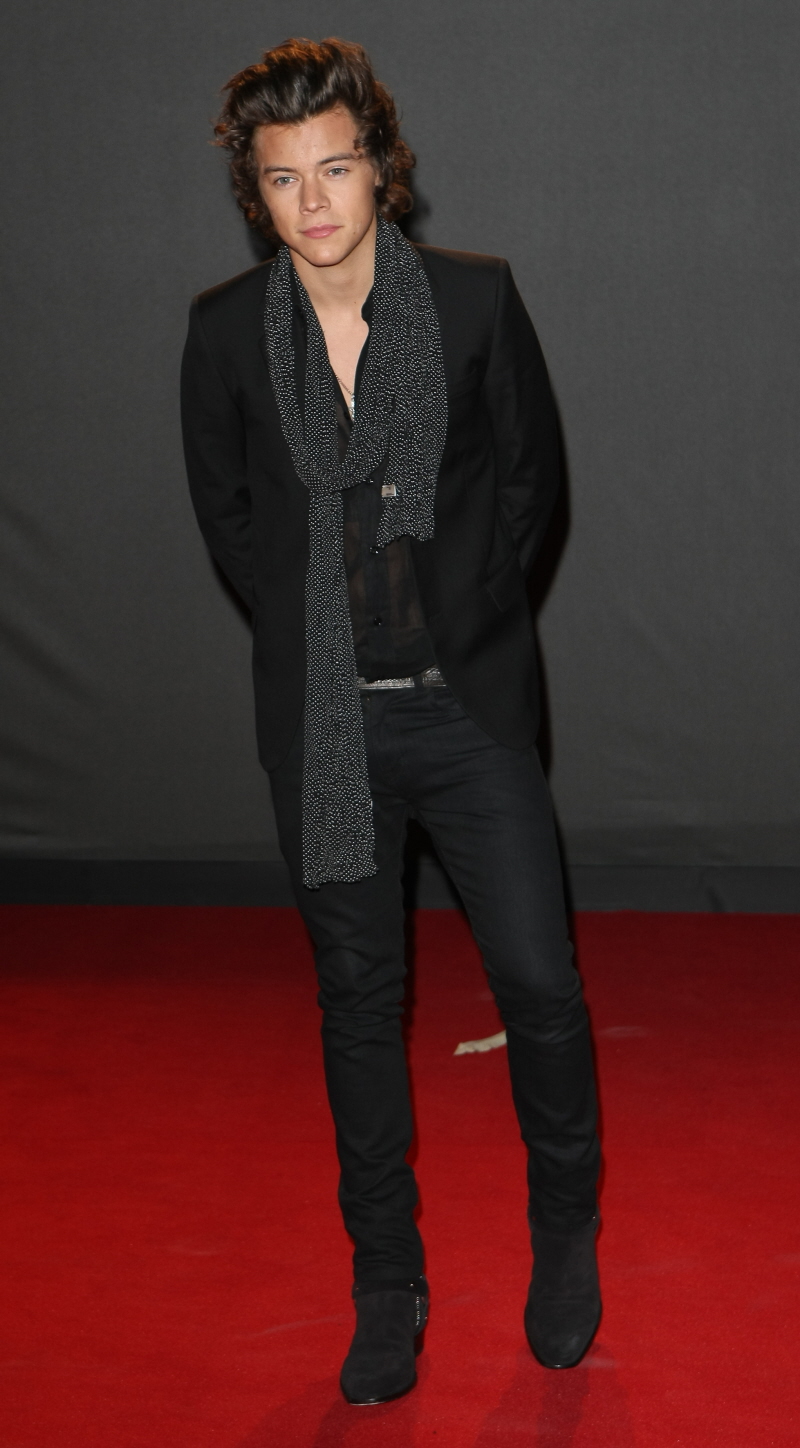 Alexa Chung in Stella McCartney. Terrible dress on an overrated girl.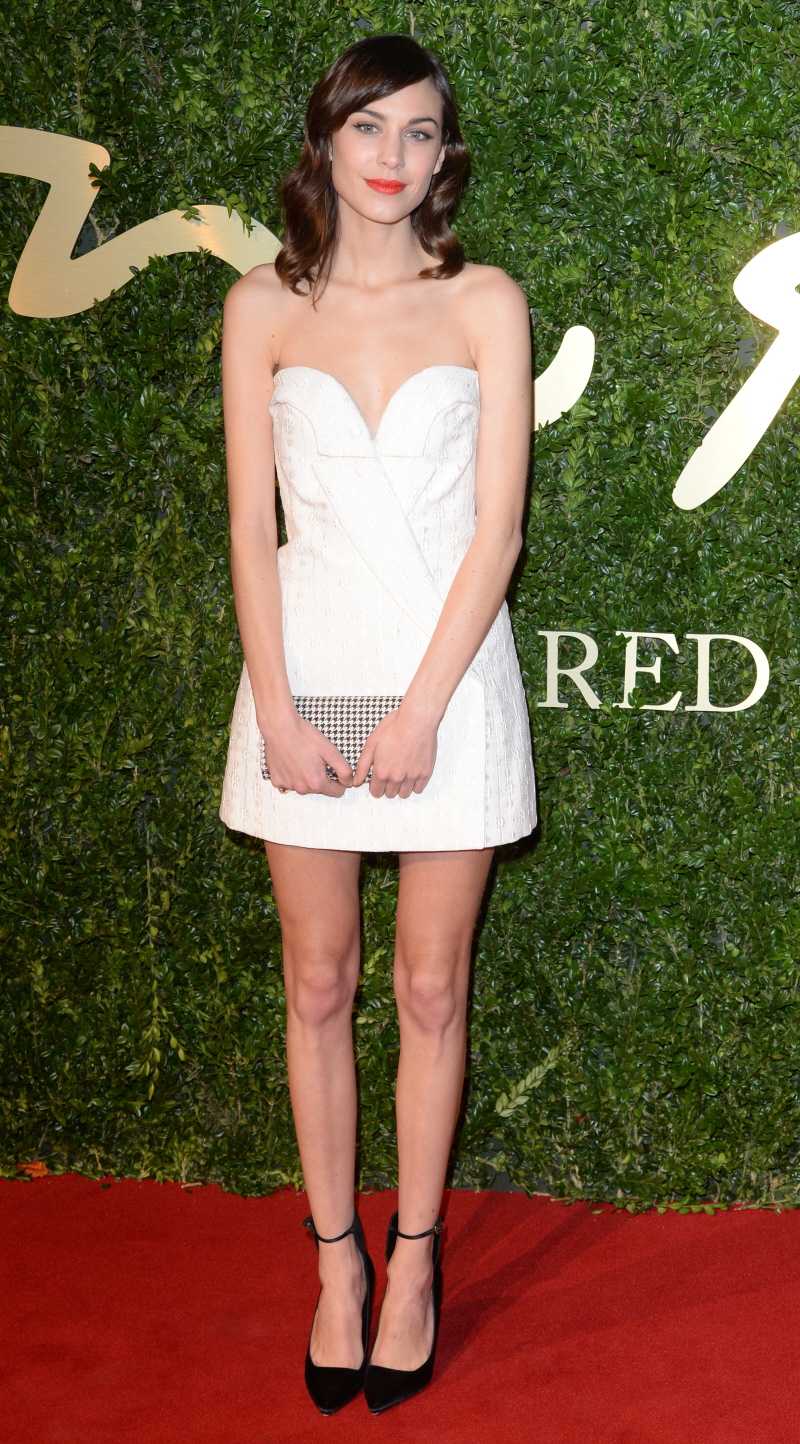 Photos courtesy of WENN.