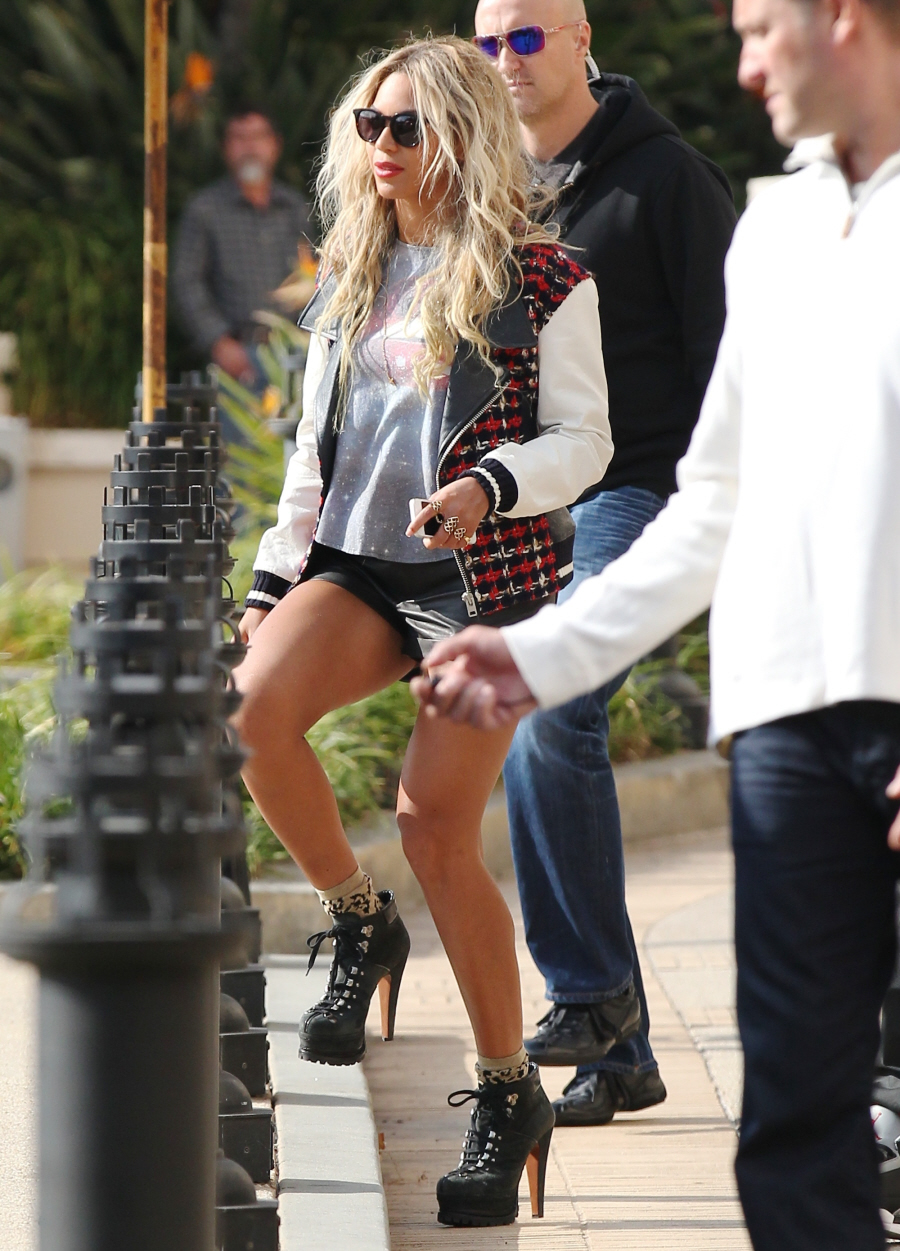 Here are some photos of Beyonce and Jay-Z shopping at Barney's in Beverly Hills on Tuesday. Is it wrong that I worship Beyonce's legs? I know my legs will never look like Duchess Kate's (nor would I want them to, really), but I find Beyonce's legs aspirational. She's muscular, athletic and strong-looking. And I love when she shows off her legs. Anyway, I wonder what they bought at Barney's? Does Jay-Z take Bey out on shopping sprees? Or do they go shopping for household stuff like any other couple? Can you imagine Beyonce and Jay-Z arguing about sheets and comforters? I would love to see that.
Meanwhile, Jay-Z has announced something interesting… he turned 44 years old yesterday, and to celebrate this noteworthy birthday (he and Bey are all about the number 4), he announced that he and Bey will be going on a 22-day vegan challenge:
Psychologists have said it takes 21 days to make or break a habit. On the 22nd day, you've found the way.

On December 3rd, one day before my 44th birthday I will embark on a 22 Days challenge to go completely vegan, or as I prefer to call it, plant-based!! This all began a few months back when a good friend and vegan challenged me to embrace a "plant-based breakfast" everyday. It was surprisingly easier on me than I thought…

Why now? There's something spiritual to me about it being my 44th birthday and the serendipity behind the number of days in this challenge; 22 (2+2=4) coupled with the fact that the challenge ends on Christmas day…It just feels right!

So you can call it a spiritual and physical cleanse. I will post my progress… Any professional vegans out there that have any great food spots please help out! Please ha. I don't know what happens after Christmas. A semi-vegan, a full plant-based diet? Or just a spiritual and physical challenge? We'll see…

Best of luck and health!

P.S. B is also joining me.
[From Jay's Life & Times blog]
I have never felt like experimenting with Veganism, although (I think I've said this before) I did cut out red meat from my diet for years when I was in my late teens and early 20s. I didn't really miss it then, but nowadays I need a steak every so often (especially when I'm PMSing, I crave red meat – probably the iron, right?). Mostly I just think Jay and Bey are doing something very interesting – they're not proclaiming their allegiance to some new, fancy diet or anything, they're just taking a "challenge" and seeing where it goes. And I imagine they can afford the best, tastiest vegan food out there, so it shouldn't be too hard.
… Potato chips are vegan right? I could take a vegan challenge for a week, probably.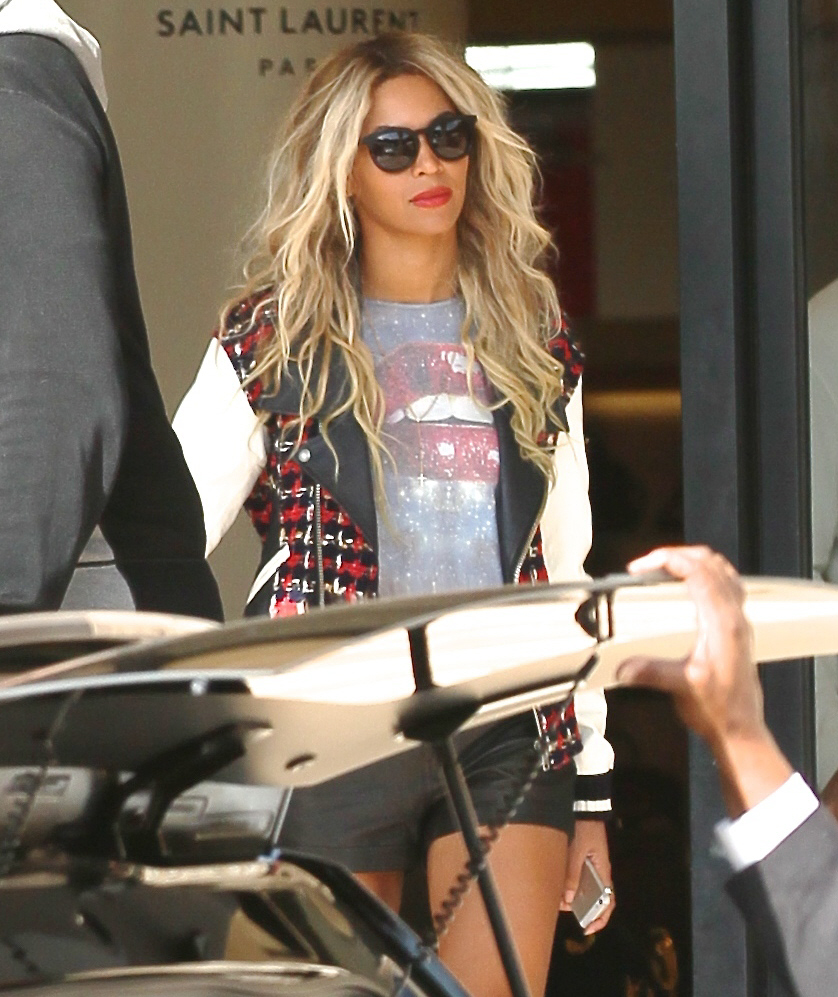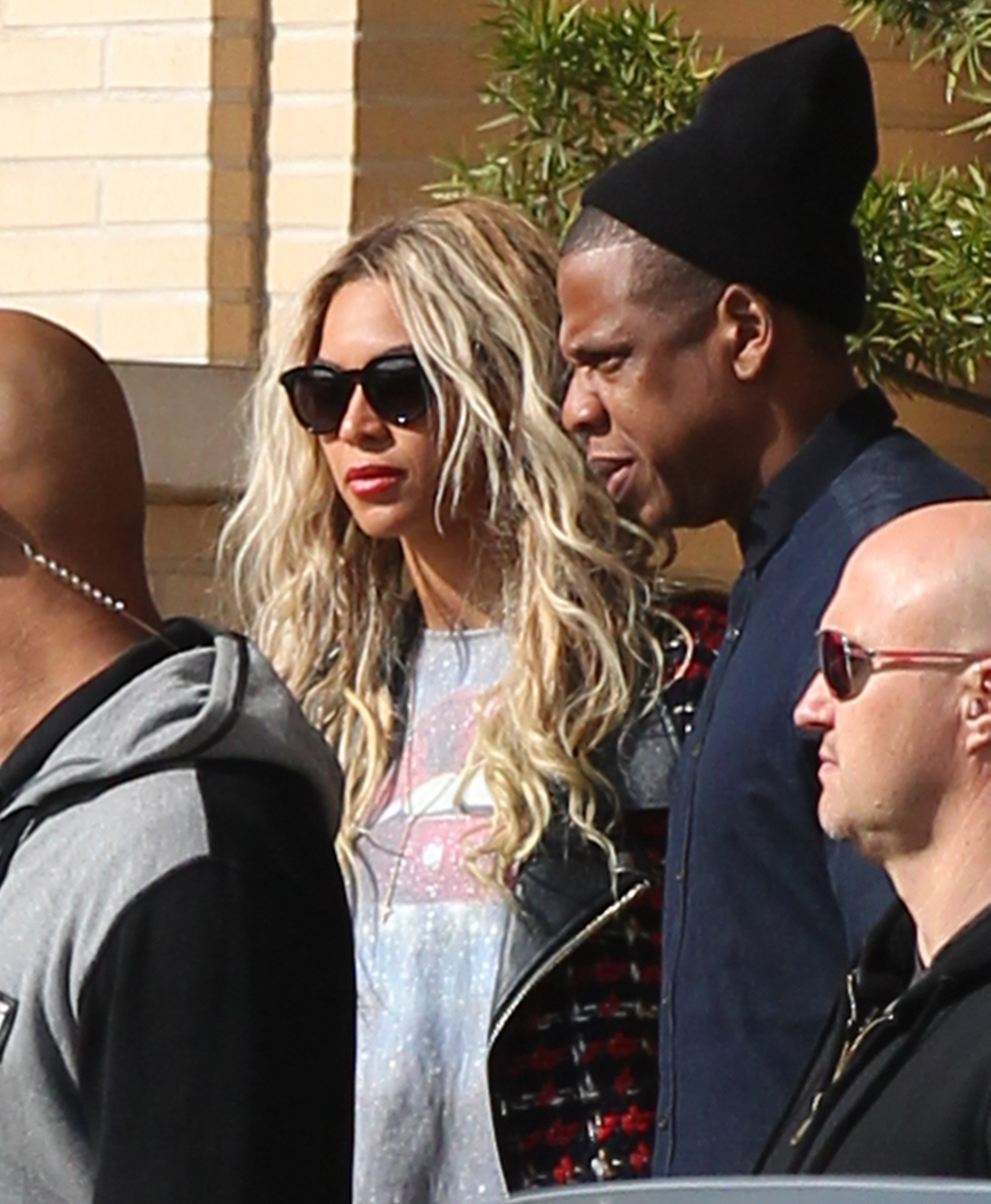 Photos courtesy of WENN.