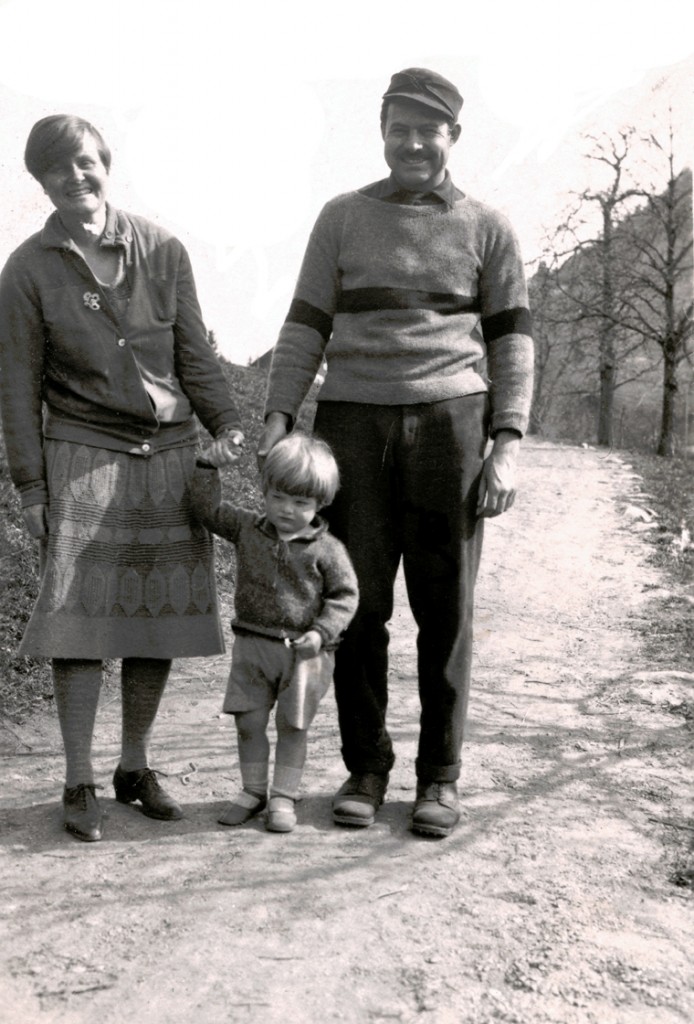 Bedhead's take (SPOILERS):
The Paris Wife is a bit of historial fiction based upon the life of literary great Ernest Hemingway's starter wife, Hadley Richardson. I relished the character pr0n of this book; but by the end, I had trouble understanding the actions of the titular character. I was aware of Hemingway's status as a womanizing d-bag, and author Paula McClain only convinced me further. The book starts in 1920 where Hadley meets Ernest in Chicago. They instantly hit it off. Hem immediately spatters her with letters, sometimes several times per day. Hadley is flattered that someone as good looking and charismatic as Hem would fall for her, a relative old maid who lives with her sister: "I was 29, feeling almost obsolete, but Ernest was 21 and white hot with life. He was a light-footed lad on a Grecian urn chasing truth and beauty. Where did I fit in exactly?" Exactly.
The book is a well-researched account of how two young people married and fell apart. One can blame outside influences, but I think they ignored early warning signs and had different expectations for marriage. From the onset, we know they are both very damaged. Hem is an aspiring writer who sustained physical and emotional injuries in WWI. Hadley is recovering from losing her father to suicide and the death of her mother. Hem and Hadley cling to each other, and he seems dependent on her approval of his writing while she overlooks all of his character flaws. Even Ernest's proposal seemed disconcerting. While discussing his plans to move to Rome, he merely drops a line into a letter that reads, "You can come along … as wife?"
The setting moves to Paris where the newlyweds enjoy the company of the literary set: Sherwood Anderson, Gertrude Stein, Ezra Pound, and the Fitzgeralds. They live a splashy social life but are financially modest. Hadley's small trust fund supports them while Ernest toils away. Here's where the facts become muddled because we really have no idea what happened behind closed doors. The author tells us how Hem told Hadley, "I can do anything if I have you with me … I think I can write a book." Then there's the semi-creepy implication of Hadley cutting her hair while Hem's grew out because, as he says, "Before you know it we'll look just the same, we'll be the same guy." By the end, it's obvious Hem and Hadley wanted different things. They had spent so long trying to be the same person that Hadley seems genuinely surprised … when all the signs of Hem's cheating were obvious to everyone else.
I could identify with Hadley's "trapped" feeling until about 3/4 through the book. By then it was clear to every other character how Ernest was banging anything with a skirt who flattered him. Then Hadley practically had to be telegrammed that Ernest was involved with her BFF, Pauline. Hadley stuck around until Hem asked for a divorce, and she still wanted to give things 6 more months. Hadley had circumstances in her early life that lent her a "meek" demeanor, but she let Hem use and abuse her. Her identity was solely that of wife (and later as mother), and she was far too trusting. In the company of Ernest, Hadley had also became a boisterous talker and drinker, and she loved her new personality. I think Hadley also put up with a lot of Hem's sh-t because of her father's suicide.
One other thing I didn't enjoy about the book were the parts where Ernest took over the narrative. I understand that one of these interludes was useful to inform the audience that, indeed, Hem was cheating on Hadley very early in their marriage. Still I found that most of these parts were written in a confusing, rambling manner, and I had to resist the urge to skim the interludes altogether.
Ultimately Hadley got her happy ending, and we all know what happened to Ernest. Things seemed a bit too nicely wrapped up at the end, but by then, I was ready for the book to be over. I enjoyed much of it, but I was so ready to move on from Hem and Hadley's marriage.
Note by Celebitchy: I enjoyed this book and would recommend it, but it was hard to take at times. The portrait of a marriage's dissolution seemed realistic to me, as did the dialogue. Like Bedhead, I found it frustrating that Hadley didn't leave Ernest or tell him where to go, but she lacked power in the marriage and she waited to take stock of the situation. This seemed practical to me, and I understood Hadley's decision. Hadley explained her choice in what I thought was one of the most telling passages in the book. "I felt utterly sick and conspired against… What could I do or say? He might ultimately fall out of love with Pauline and come fully back to me – that was still possible – but nothing was in my control. If I gave him an ultimatum and said she couldn't stay, I would lose him. If I got hysterical and made public scenes, it would just give him an excuse to leave me. All that was left for me was a terrible kind of paralysis, this waiting game, this heartbreak game."
Note By Kaiser: I just finished this last night, and it was one of those books where I would have gotten bogged down and stopped reading if I didn't "need" to finish it for the book club. I got bogged down with the section in Spain with all of the bullfighting and by the time that Hemingway wrote the first draft for The Sun Also Rises, I was pretty much over it. I liked Hadley a lot, and I think she was upfront about what she wanted from life (a husband, a family, to support Hemingway financially and emotionally). What I found particularly interesting is that Hemingway got exactly what he wanted – a motherly figure who supported him unconditionally and barely imposed on him -and then he didn't want it. Part of that was Hem simply "growing up" and outgrowing the marriage. He didn't know who he was when he married Hadley and through their marriage, he grew into the man/writer we know now, but it felt like she barely changed at all. I do think that the marriage was never going to work and Hadley might have been dumb or naive to not "get" that immediately. But I also think the marriage was probably her bravest act, her boldest move in what had been a completely milquetoast existence up until that point. I was pleased with the way Hadley's life turned out post-Hem, though – she remarried several years later and it seemed like her second marriage was a lot happier than her first, so it's good that she found some kind of happy ending too.
Our next selection will be What Alice Forgot by Liane Moriarty. We'll be covering it January 5th!