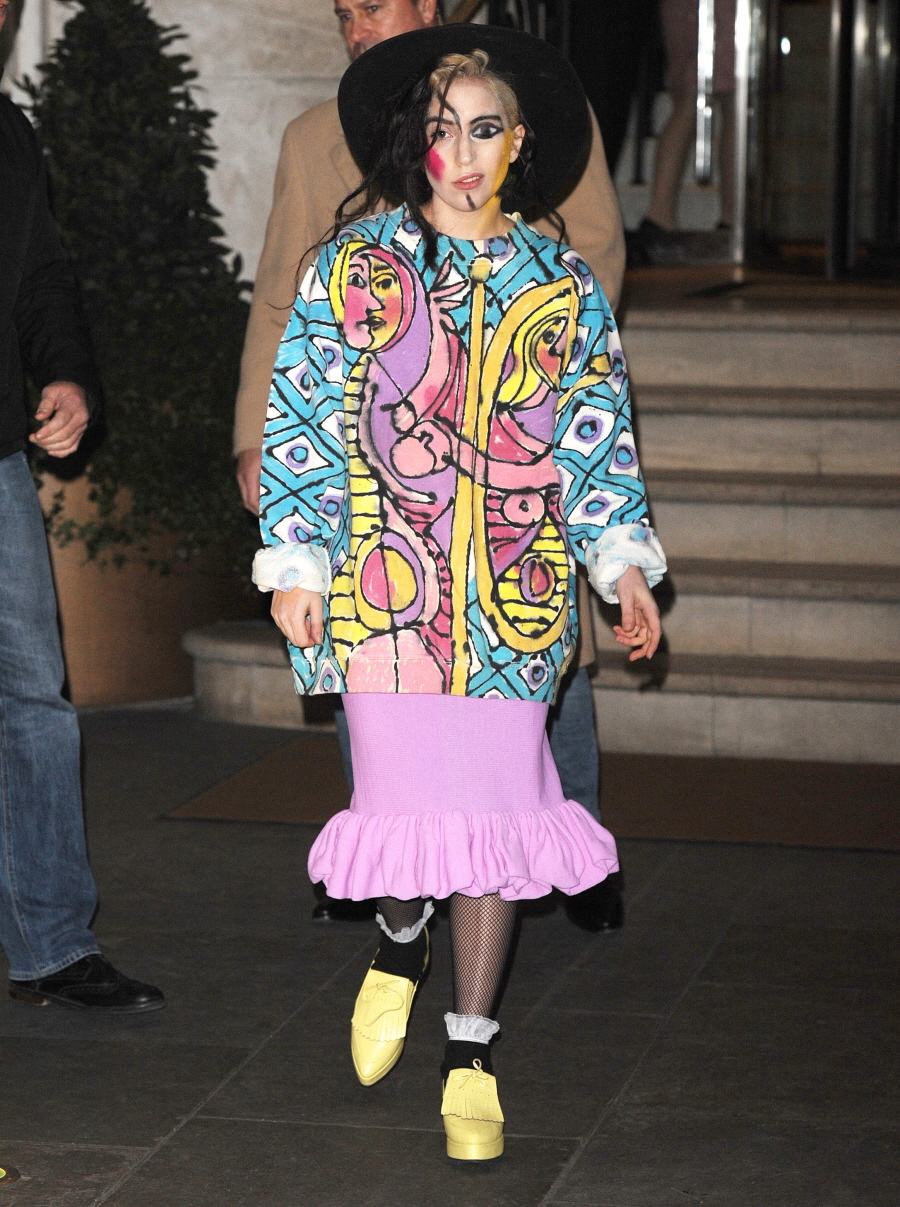 Do you really want to hurt me? Do you really want to make me cry? That's what Lady Gaga is asking, I guess. Either that, or that's what we're asking her. Hm. These are some photos of Gaga in London from the past few days – actually, these were just her costume changes on Friday and Saturday. Are you not entertained? Do you not find Gaga to be a delightfully eccentric performance artist and brilliant, macabre monster? Or has her shtick completely worn thin? Eh.
On Friday night, Gaga did an exclusive party/album launch/private concert thing at Annabel's in London. Annabel's is pretty exclusive, which meant that Gaga's audience included a lot of celebrities. Adele and her man Simon were there, as was Jessie J, Emma Watson, Bar Refaeli, Sting and Trudie Styler. Here's something nice: Gaga has been in partnership with Belvedere Vodka for three years, and Belvedere sponsored this event to support the Global Fund and HIV/AIDS treatment.
Gaga also had some stuff to say about Tom Daley's coming out as bisexual and the Olympics. Gaga appeared on Chatty Man and said:
"I don't think that we should be going to the Olympics at all. I mean, I would never take anything away from their hard work, I just think it is absolutely wrong for so many countries to send money and economy in the way of a country that doesn't support gays. They pepper spray and beat them in Russia." While Tom will not compete in Russia next year, she added: "It made me very sad to see the pain that some of the gay kids are in in Russia, and for the world to send their finest for the Olympics. I can't, it just feels so wrong and sad. I hate saying that because I'm so excited for those like Tom Daley to go and to win and to rejoice."
I should note that some LGBT advocates are going back and forth on the issue of Sochi and Russia's current anti-gay legislation. Some think that America should boycott Sochi to teach Russia a thing or two about human rights. Some think that America should not boycott Sochi, because it's a more powerful image of aspirational inclusion if gay athletes, gay fans and gay families can all show up in Sochi and support their cause. But Daley won't have to worry about that so much in Rio, right? Brazil is pretty progressive when it comes to LGBT rights, correct?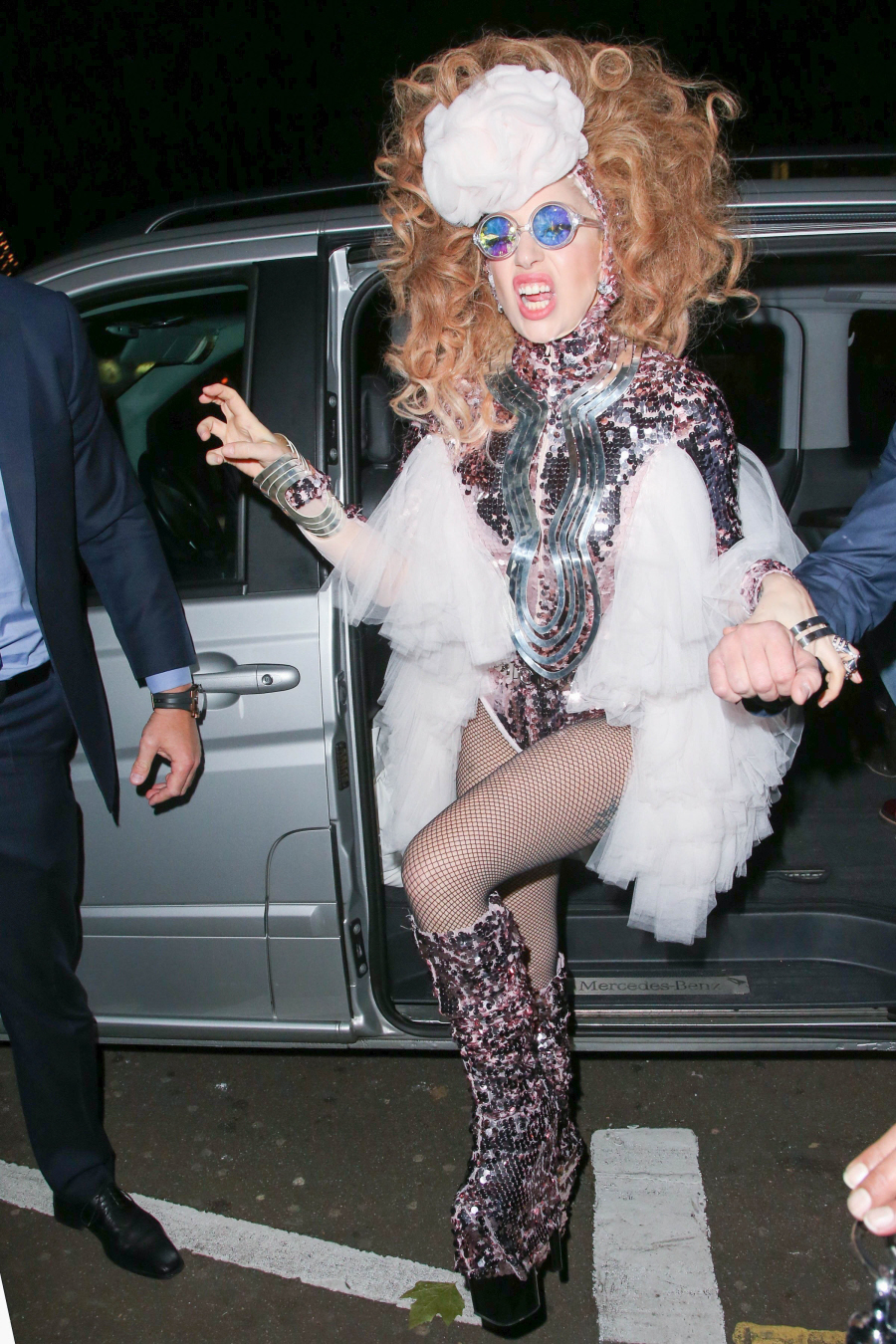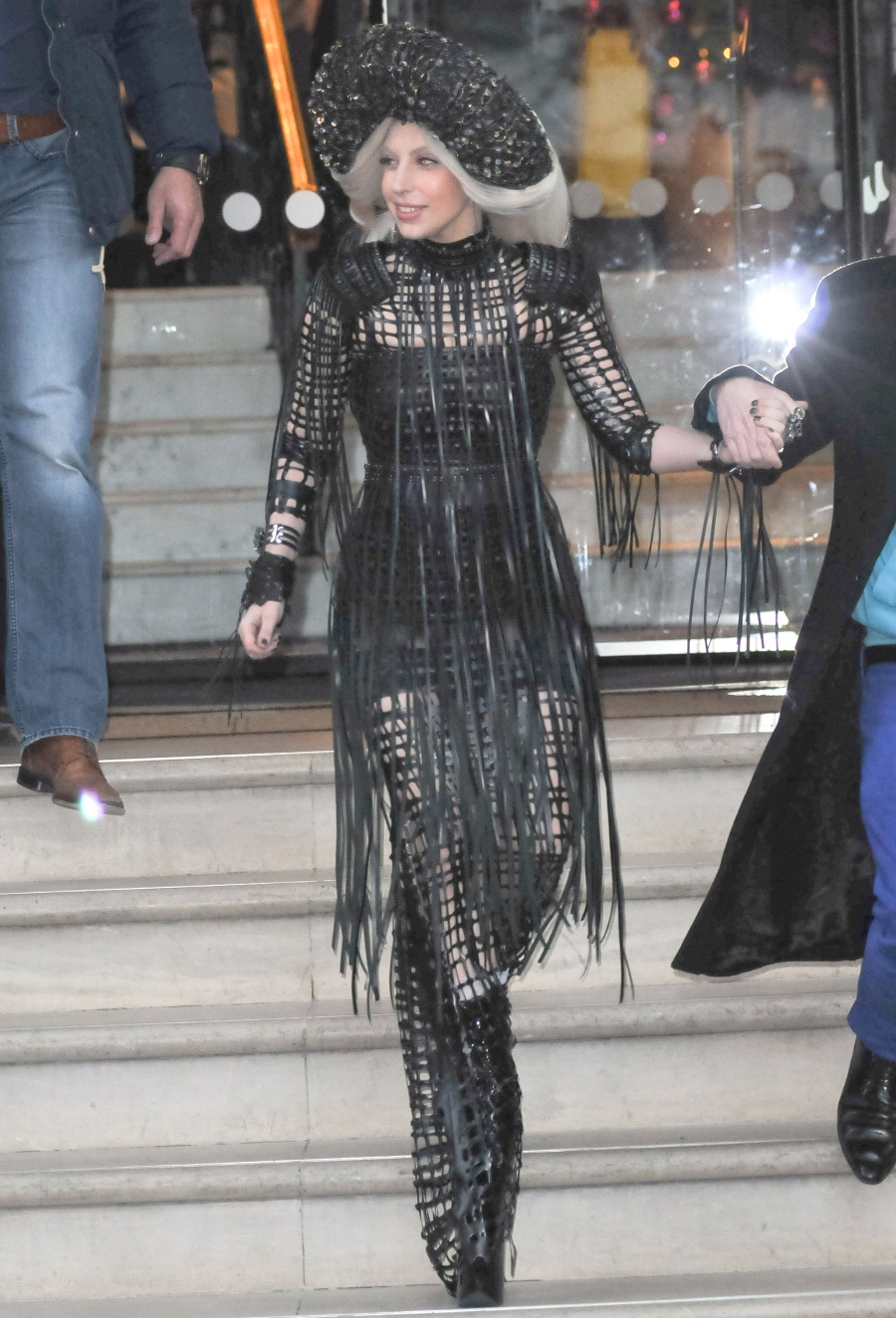 Photos courtesy of Fame/Flynet.