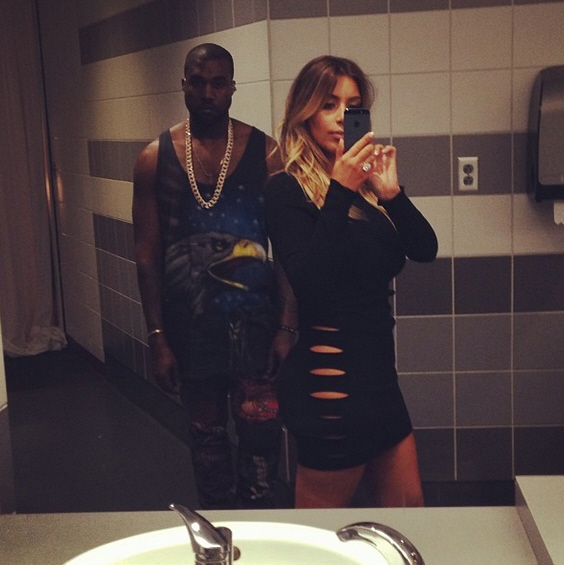 I've lost track of how many insane quotes we've gotten from Kanye West in the past few months. Just look at our Kanye archives if you want a general idea. He's compared himself to Steve Jobs, Walt Disney, Jesus Christ and so much more. He's got a god complex, he's a creative genius who can't spell "genius" and he's the greatest artist and fashionista that ever lived. You get the idea. So, what's on Kanye's mind these days? Well, it seems that Kanye is feeling slightly fragile, you see. Kanye is worried that he might end up dying for his art, which means he's just like a cop or a soldier. HIS WORDS.
Kanye West has done it again. The controversial rapper told a radio host on Saturday night that during every concert he puts on he's risking his life — as much as a police officer or someone at war, and RadarOnline.com has the video footage.

Speaking with SaturdayNightOnline.com host Garrett, West gets into the creativity behind his Yeezus tour, and particularly the mountain piece.

"Like, I'm just giving of my body on the stage; I'm putting my life at risk, literally!" West said.

"When I think about when I'm on the 'Can't Tell Me Nothing,' and 'Coldest Winter' moment, like that mountain goes really, really high. And if I slipped… You never know. And I think about it. I think about my family and I'm like, wow, this is like being a police officer or something, in war or something."

With concerts on his tour scheduled through Dec. 23, West explains he has a job to do and one day he hopes daughter North West will know what he and baby mama Kim Kardashian went through for her.

"Like you literally going out to do your job every day, knowing that something could happen. Something can happen to you," he said. "I'll explain to my daughter my one day, that me and her mother, we had to fight for this position that we'll finally have."

The Yeezus tour must be stressful on West, because during a Tampa, Fla., show a couple weeks ago he stopped the show after only three songs, demanding the lights be turned off, spewing an expletive rant at his tech crew and storming off stage.

He eventually returned, but continued to blast the crowd with expletive-filled rants — with one lasting more than 14 minutes.
Are you even shocked by this? I want Emma Thompson to give him a lecture about hyperbole. I want to witness that. Despite Kanye's hyperbolic insanity, I guess I should say something about Kanye's whole idea that he might slip off his stage mountain on his Yeezus tour and somehow that danger – that he might injure himself on tour – is equivalent to the danger cops and soldiers face? Here's what I have to say: screw you, Kanye. Screw you.
Meanwhile, Radar has yet another story in a series of pieces about how Kim and Kanye's relationship is bad for business on both sides.
Kim Kardashian and Kanye West are a match made in marketing and PR hell, according to several experts.

"When putting two egotistical, self serving individuals together, you'll create a rather vile spark. And in times of economic hardship across the country, bragging about materialism is typically frowned upon," public relations expert Angie Meyer-Olszewski told Fox 411.

"The Kardashian brand is a sinking ship. Anybody who jumps on board will eventually fall. A successful celebrity in his own right, Kanye made a horrible strategic decision by engaging himself with Kim," she added.

West, who has compared himself to everyone from Nelson Mandela to Michael Jackson and even Jesus, has seen his popularity implode since he hooked up with the Keeping Up with the Kardashians star. As RadarOnline.com reported, West's Q Scores — the industry's rating system for a celebrity's popularity — has dropped a stunning 66 percent in the last 18 months.

His The Yeezus Tour has also been more than disappointing, with his show this week at the 19,000 seat Sprint Center in Kansas City drawing only 4,500 fans. And Kim's reality show career appears to be winding down. KUWTK now pulls in fewer than two million viewers each episode and her spin-off shows with sister Kourtney and Khloé Kardashian are a thing of the past.

"We are often drawn to people who have an ego and confidence that is derived from their talent. But an empty ego, based on a fake self-inflated image and concept, creates an over powering sense of desperation and superficiality," human behavior expert Patrick Wanis bluntly told FOX411.
Yeah. Sounds about right. They were never going to be a "power couple" in a traditional sense, like Brangelina or Tom Hanks and Rita Wilson. But… I can't believe I'm saying this… I do wonder if Kim is going to be good for Kanye in the long run. I know, I know. What I'm saying is that he's going to learn a lot about himself and the media from this relationship, and if and when he gets out of this relationship, he'll be a bit wiser in the future.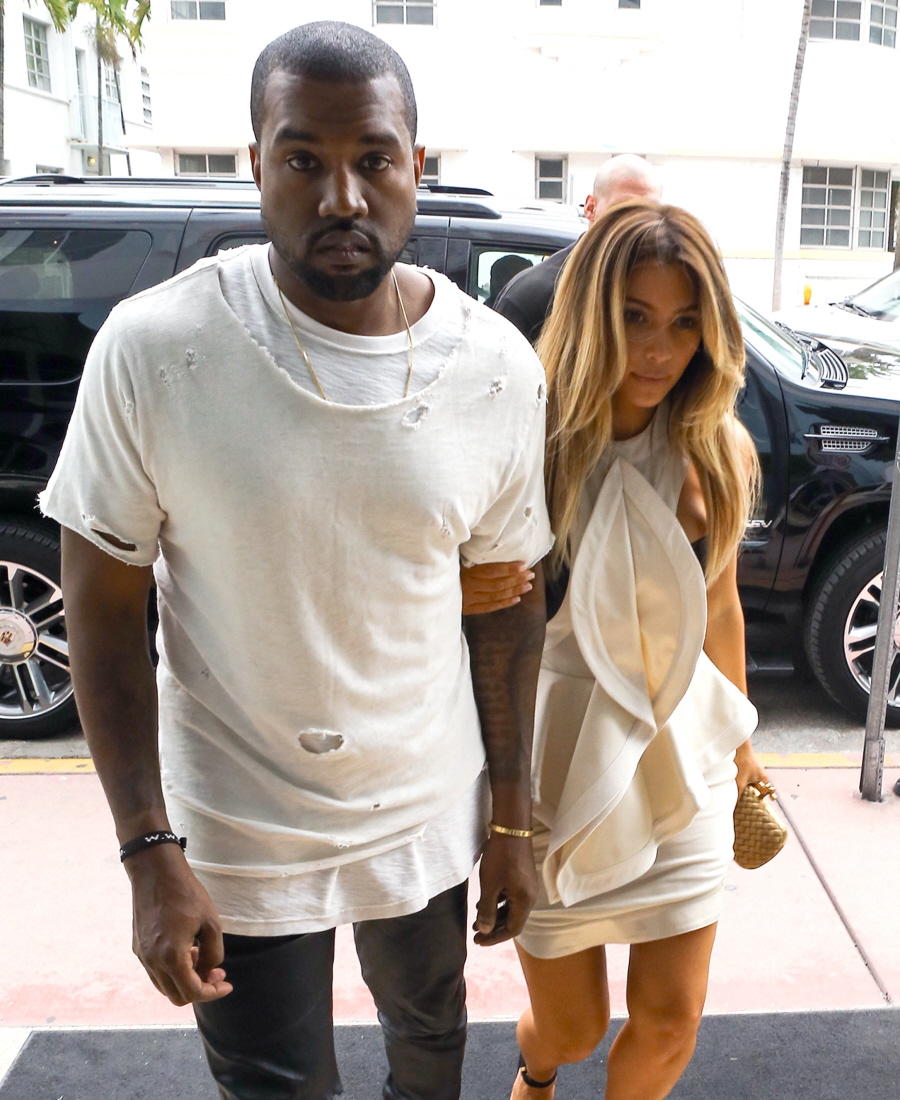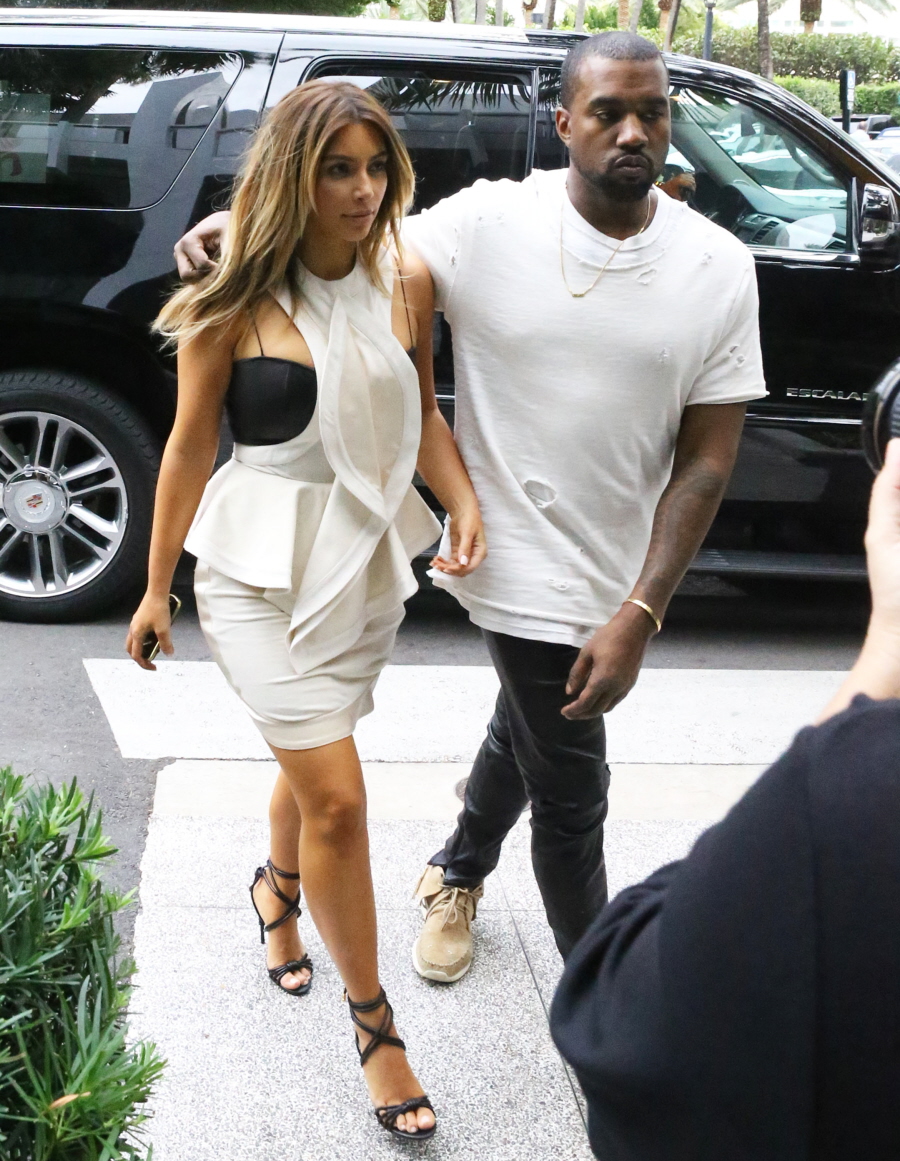 Photos courtesy of Fame/Flynet, Instagram.