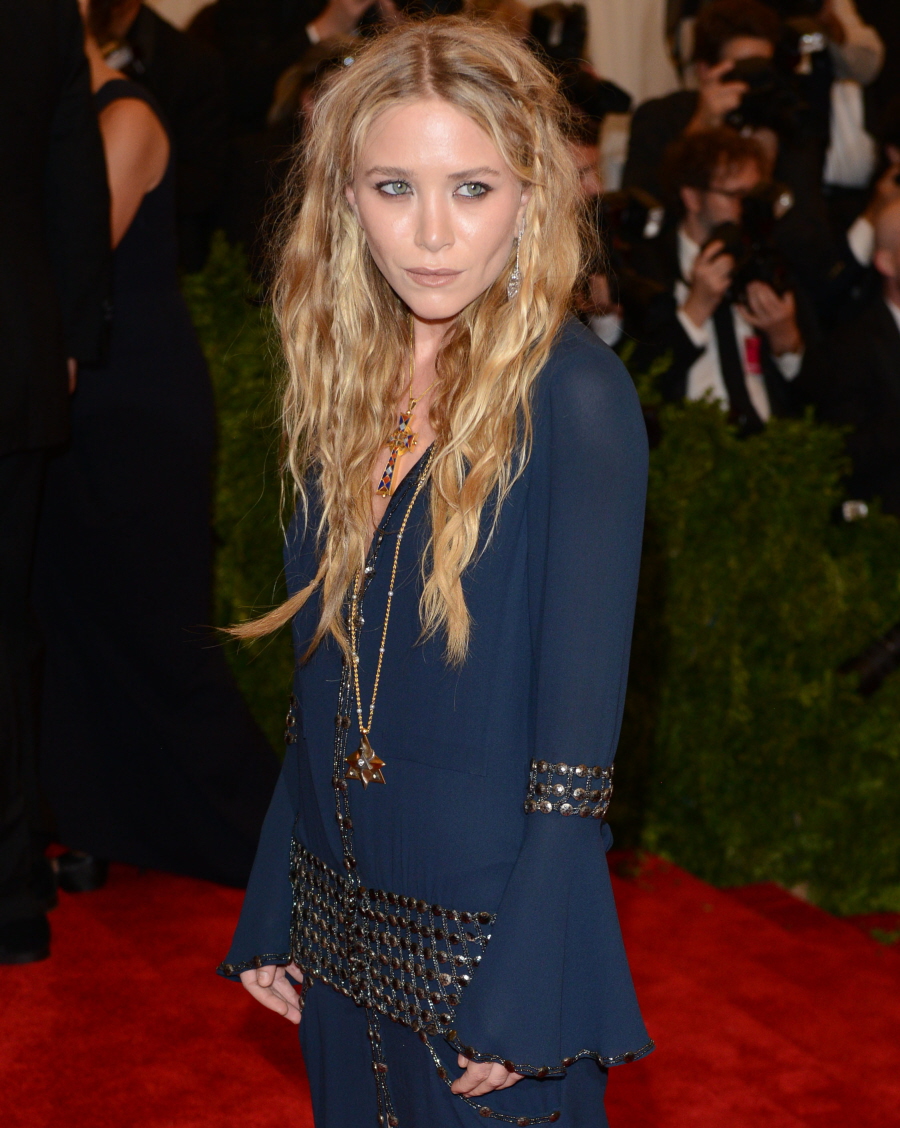 Do you realize that Mary-Kate Olsen is only 27 years old? For some reason, I thought the twins had already passed 30. God, they've lived a lot of life in 27 years. Maybe that's why they seem so much older. That and they dress like old ladies. Anyway, MK is 27, as I said. Her lover, Olivier Sarkozy, is 44. A 17 year age difference? It's notable and interesting and yes, I doubt it will last. But she's an old soul and she's old enough to know what she's doing so I don't have as much shade for it as I do with some couples. Plus, as I said, I still don't think it's going to last long-term. But according to Page Six, MK and Olivier might be engaged to be engaged. Or maybe MK just likes to shop for jewelry.
Mary-Kate Olsen could have marriage on her mind. Spies tell us Olsen, 27, who's been dating 44-year-old Olivier Sarkozy for more than a year, was spotted shopping for an engagement ring in Los Angeles recently.

The actress-turned-fashion designer was at the Neil Lane boutique in mid-November, and sources tell us she has since made several trips to the store to check out the pricey wares.

A source tells us: "Mary-Kate has been seen several times in the last three weeks checking out huge engagement rings at the Neil Lane store. She really likes cushion-cut diamonds, and all of the rings she has looked at are over 5 carats," says our source. "She has narrowed it down, but still hasn't made a final decision."

Another source told us Olsen looked at platinum-setting rings and paid no mind to a budget for the bauble, and looked at rings that were priced over $100,000. "I don't think price was an issue," the spy said.

We're told Olsen has been shopping on her own, and Sarkozy was not with her at any of her visits to the jeweler.

Page Six broke the news in May 2012 that ­Olsen was dating Sarkozy, the half-brother of former French President Nicolas Sarkozy and a managing director at Carlyle Group in New York.

Sources told us at the time that the two were "head over heels" in love.

Since then, they've been photographed hand-in-hand in the Hamptons and nuzzling in the stands at Knicks games. Olivier was married to Charlotte Bernard until the couple divorced in 2011. They have two children together. He then dated Stella Schnabel, daughter of artist Julian Schnabel, for more than a year, before splitting with her and moving on to Olsen.

Mary-Kate dated artist Nate Lowman before getting together with Sarkozy. A rep for Olsen had no comment. A rep for Neil Lane didn't get back to us.
I love cushion-cut gemstones, especially with diamond surrounds. When CB came down to see 12 Years a Slave with me, we went browsing in a jewelry store and I kept pointing out all of the cushion-cut rings I liked. CB was like, "I get it." While I do think this story is suspicious, I guess there could be a completely innocent explanation. Not every diamond ring has to be an engagement ring. Maybe she's just buying something pretty for herself. Or maybe Olivier was like, "Darling, you have impeccable taste, go look through Neil Lane and tell me what to buy." Some women have strong feelings for or against that kind of thing though – some feel that the engagement should be a surprise, a test to see if your man really knows your style. Some feel that if you're going to be wearing the ring for the rest of your life, you better have a say in what in looks like. And if money is no object, why not? If I had Olsen money, I would have 100 diamond rings.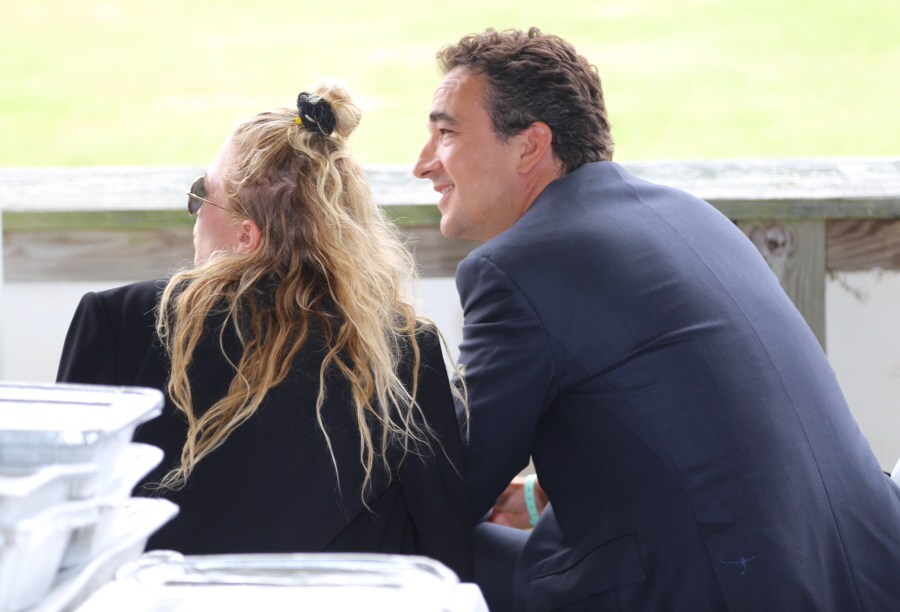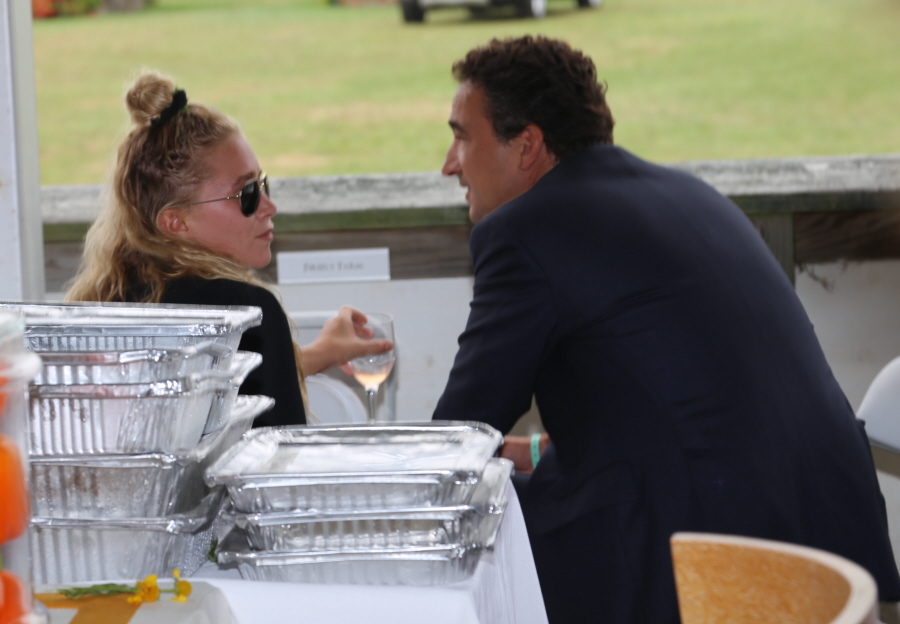 Photos courtesy of WENN.