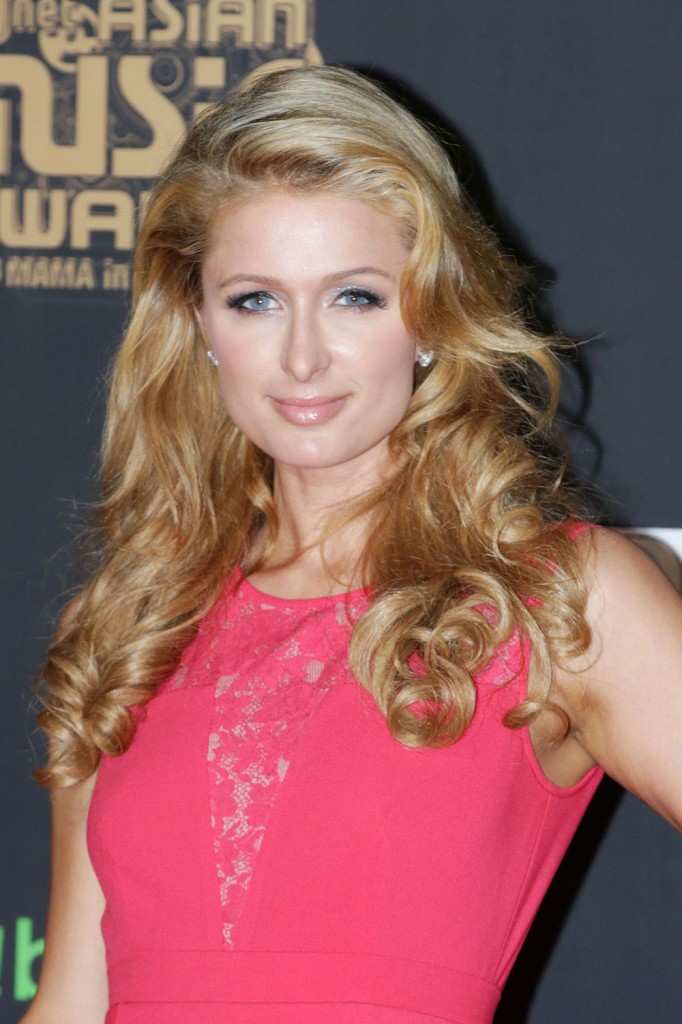 In our post yesterday about Paul Walker's public memorial, I mentioned that there were messages flying on a plane overhead that was supposedly from Paris Hilton. The two banners, pulled by the same plane, read "R.I.P. God Be With Fast & Furious Star Paul Walker #269. Our Hearts Go Out To His Friends & Family [Heart] #17 Paris Hilton." Many people assumed it was a tasteless message from Paris Hilton, trying to take credit for hiring a plane to capitalize on a tragic death. Here's what the messages looked like.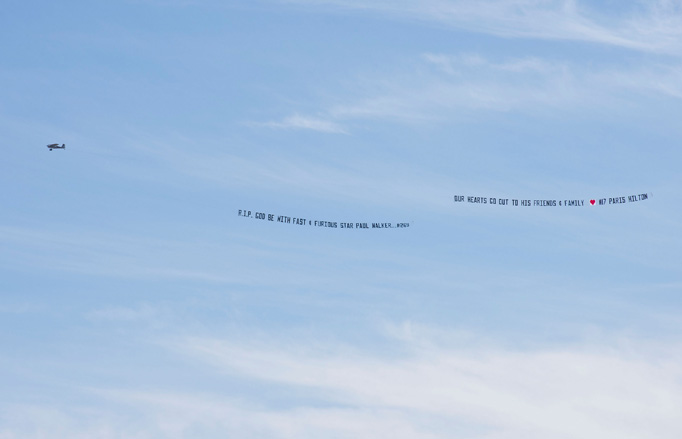 Awful Paris Hilton orders plane to fly over Paul Walker's memorial with her name on a banner http://t.co/DEaGEY5okZ pic.twitter.com/Mc7OUB7SKZ

— Holy Moly! (@HolyMoly) December 9, 2013
Only Paris denies having anything to do with these banners. She tweeted the following:
I am so horrified that someone would hire a plane to fly over Paul Walker's crash site with messages from me. So disrespectful.

— Paris Hilton (@ParisHilton) December 9, 2013
Celebuzz may have solved the mystery. They claim the messages were from a Paris Hilton fan/crazy person who previously hired a plane to fly over Malibu with the message "Can't get Paris Whitney Hilton out of my mind! Mr. and Mrs. Hilton, may I court your daughter, Paris?" So in reality the messages for Paul Walker were from someone who loves Paris Hilton, it wasn't from her personally.
Paris was the brunt of another Internet joke last week when a fake tweet attributed to her, made by a parody account, confused Mandela with Martin Luther King Jr. The fake tweet read "RIP Nelson Mandela. Your 'I Have A Dream' speech was so inspiring. An amazing man." Lol! So many outlets picked that up because it seemed typical for Paris, who has said things like "What's Wal-Mart? Do they sell like wall stuff there?" and, while under oath, "whatever I write in email, it doesn't mean anything. It is just words I write." During that same deposition, she didn't realize that London was in the UK. So Paris gets a pass for this one, and a little more relevancy, as everyone remembers how dim she used to be when people were paying attention.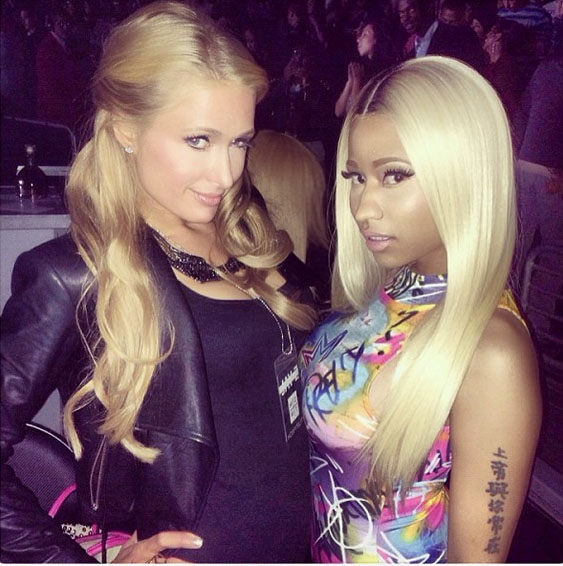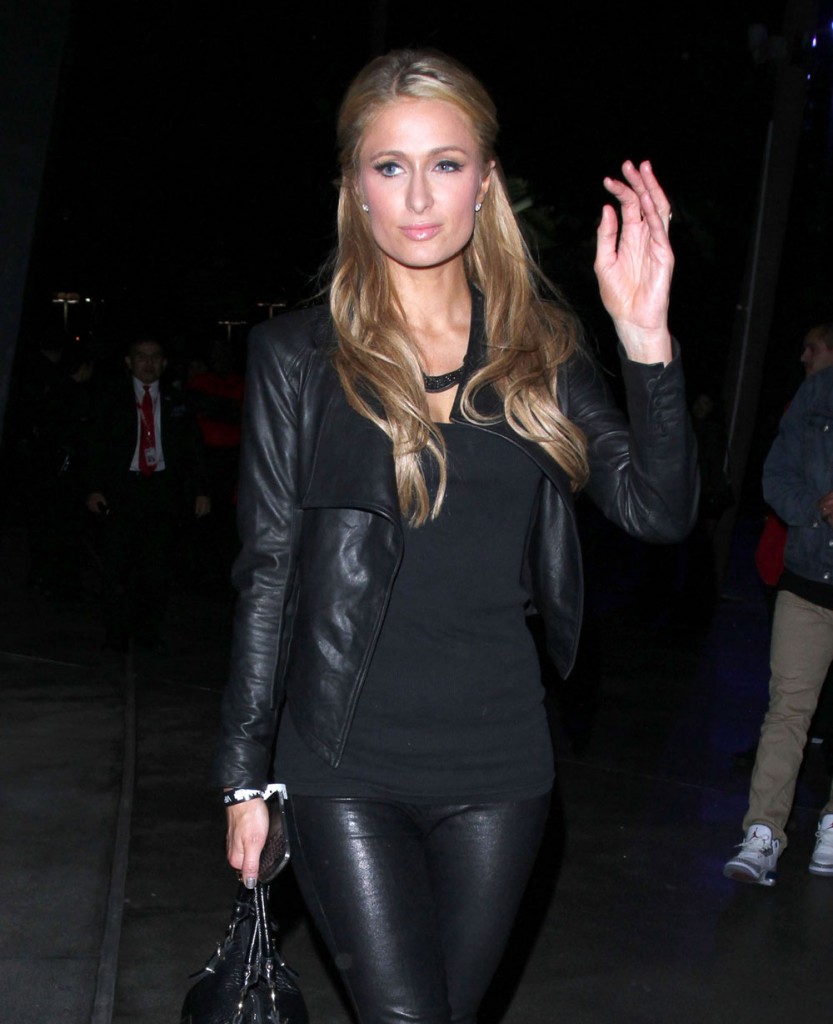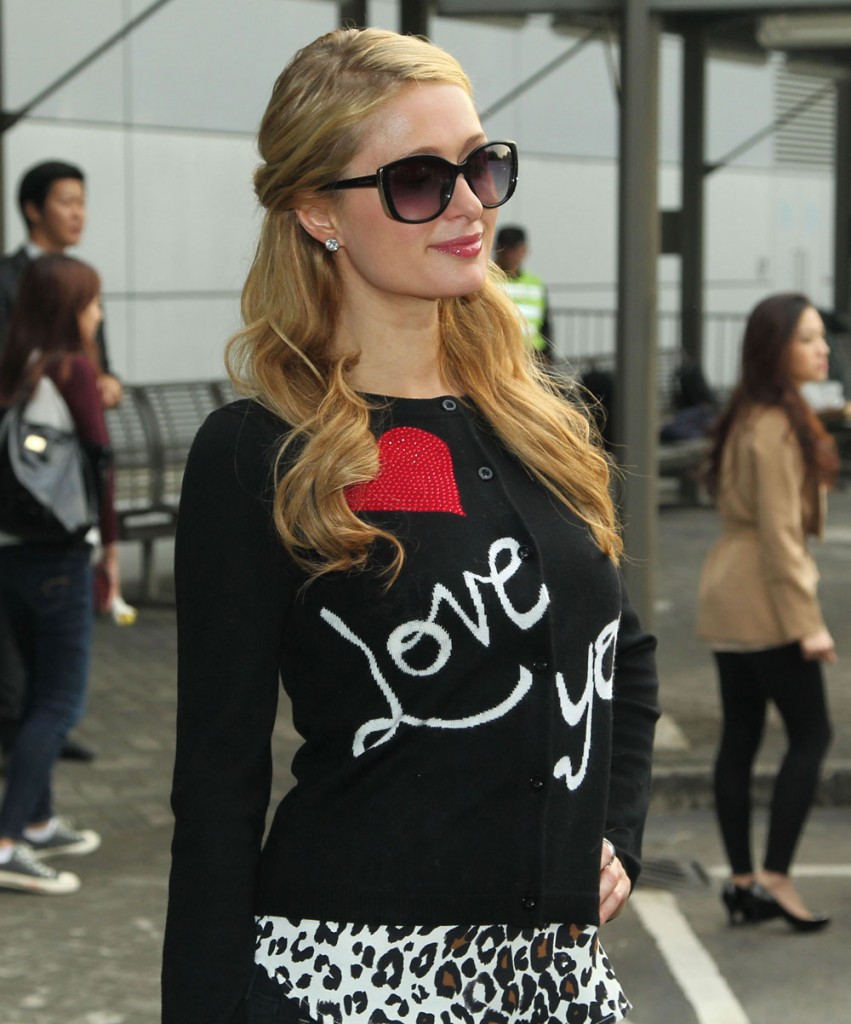 Paris Hilton is shown on 12-10 outside a Jay-Z concert (and with Nicki Minaj) and on 11-22 and 11-20. Credit: WENN.com, Instagram and FameFlynet