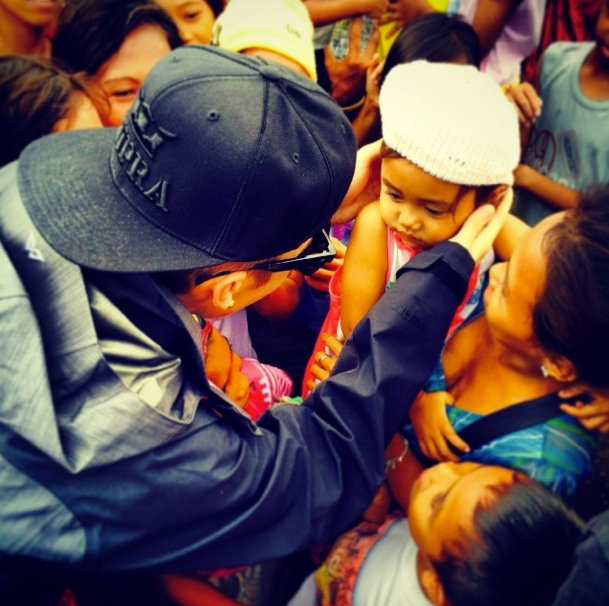 Justin Bieber's people know he's in trouble with the general public. His manager, Scooter Braun, says he's tired of the witch hunt. Braun has admitted to Hollywood Reporter that he can't control Justin, so he basically spends every night waiting for a phone call with bad news. Braun is still managing to give Biebs a little push, so we're getting Instagrammed photos of Justin visiting victims of Typhoon Haiyan in the Phillipines yesterday. Bieber sang a few songs and handed out shirts and toys to children. Is all forgiven now?
Here's the thing: Justin's people are super worried about his image, and Biebs has a new movie, Believe, coming out on Christmas. They need to sell this baby, and it's a bad sign that his concert ticket prices are plummeting in the wake of brothelgate and so many other controversies. So Justin went on Ryan Seacrest's show this morning to talk about how he's so misunderstood by the press, which he says is bullying him:
"I want to be a young mogul. I want people to respect me for not only my music but also for making all the right decisions, and sometimes you have to make some wrong ones first. Of course I make mistakes growing up as everyone does. I'm not perfect. I'm not a robot. People forget I'm a human being, so I gotta make mistakes and grow from it and get stronger. I'm becoming a man, but I'm 19 and still finding myself. And when I have the media attacking me every day it's no [different] than bullying that happens in school, these people calling me names and saying things, and they don't know what's true or not."
[From RyanSeacrest.com]
This little speech conveniently arrives in time to counteract claims that Bieber himself bullied a fan in a swimsuit by calling her "a beached whale" and telling her to "go on The Biggest Loser." Some of you didn't believe the story, but I can easily buy that he'd toss out rude remarks and never think about the girl again. This is a guy who abandoned his pet monkey and believes Anne Frank would have worshipped him. He's a total nightmare who rips off his shirt and screams in night clubs and pees in restaurant buckets. Yet Bieber still believes he's only "becoming a man." Spare me, baby Biebs.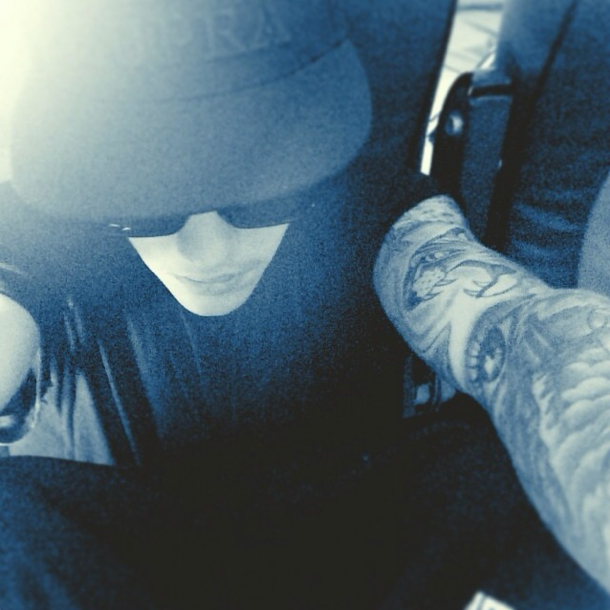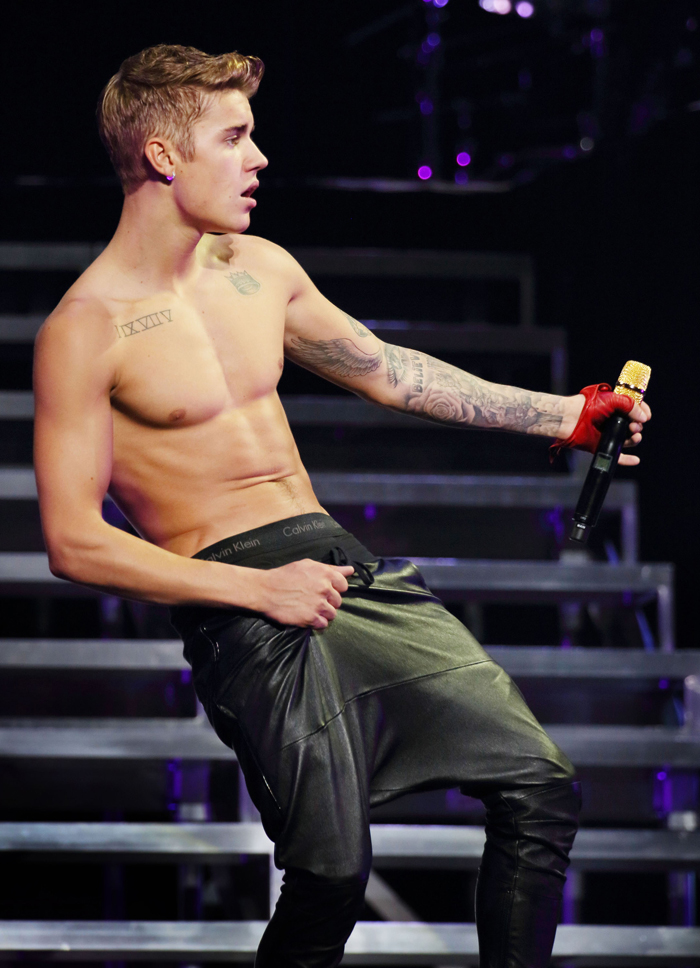 Photos courtesy of Fame/Flynet & Justin Bieber on Instagram