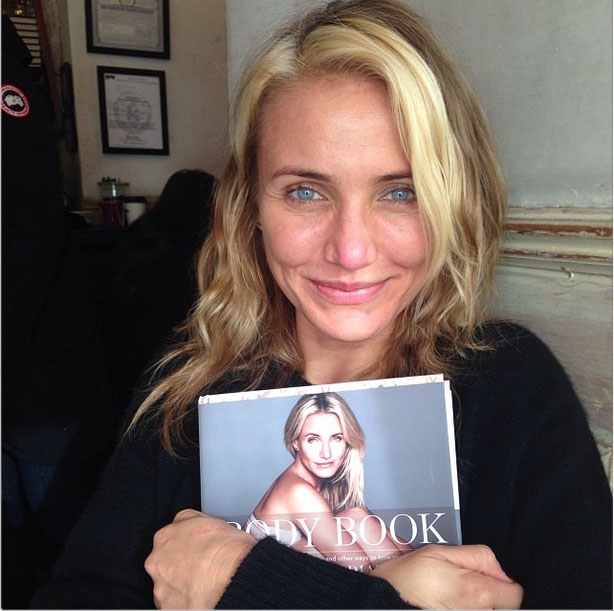 E! Online points us to this flattering Instagram pic of Cameron Diaz, 41, without makeup and looking gorgeous. TIL: That Cameron Diaz is on Twitter.
Cameron is holding a copy of her first book, The Body Book: The Law of Hunger, the Science of Strength, and Other Ways to Love Your Amazing Body. About a year and a half ago we heard she was working on this book, so she's probably put some time and effort into it. The book is said to be focused on satiating hunger with nutrient rich foods and focusing on health, fitness and the science behind it, not thinness.
Cameron is super fit that's for sure, but she's claimed that she eats junk food and has a beer in the morning to cure hangovers. Maybe her old misconceptions make her more qualified to speak on these matters. It's not like she's only eating gluten-free vegan food or telling us to drink juice for a week to lose weight. She used to eat junk and she's probably learned how poorly that made her feel. Cameron's book is coming out December 31, just in time for New Year's resolutions.
As for how she looks without makeup, she's lovely. (Update: I forgot how she messed with her face a while back as MrsB commented because she looks so natural here. She must have stopped the injections after that.) I have light eyelashes and I don't go out without mascara, so I'm jealous of everyone with darker eyelashes who can pull off the makeup free look. Kaiser is like that, she doesn't need it. I'm not convinced that Cam is entirely makeup free here, though. (It's not like she's claiming to be, but E! is saying she is.) She may be doing that "tightliner" trick that gives a more natural look.
Here's Cameron's tweet that accompanied her Instagrammed photo, above. She may be one of the few celebrities who does Twitter right. She's definitely got enthusiasm.
One of my proudest moments! Receiving the first bound copy of The Body Book!! thebodybook LADIES!! I… http://t.co/mpYPetdobT

— Cameron (@CameronDiaz) December 11, 2013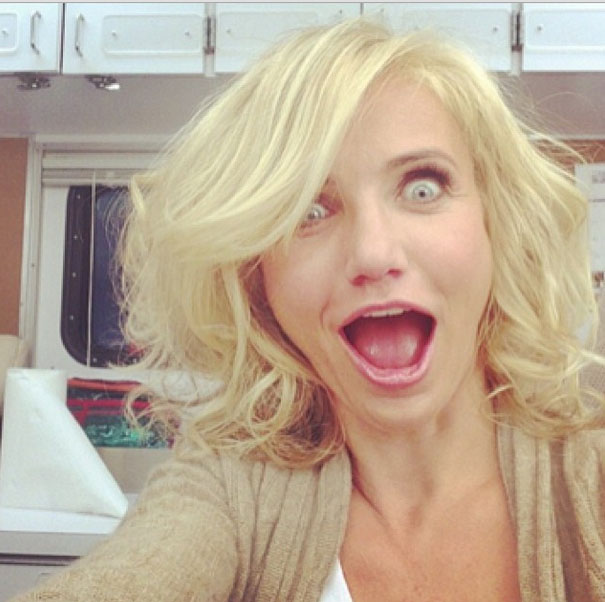 With Leslie Mann and Kate Upton (they're costarring in the upcoming The Other Woman.)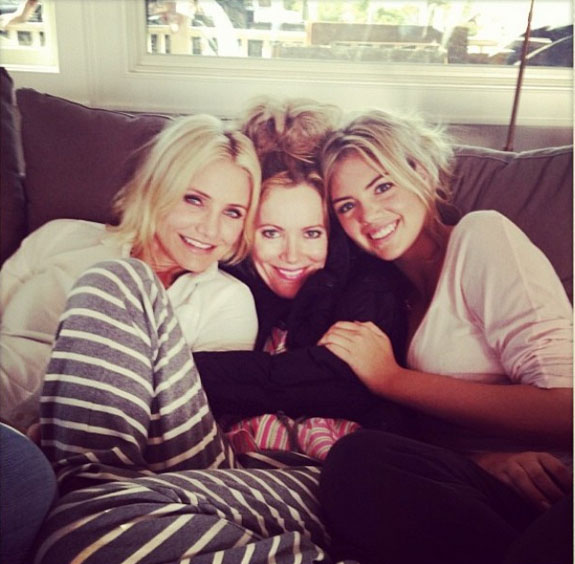 In character as Miss Hannigan for Annie: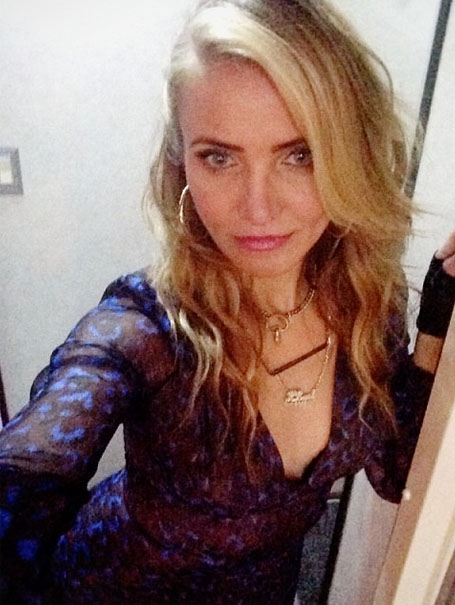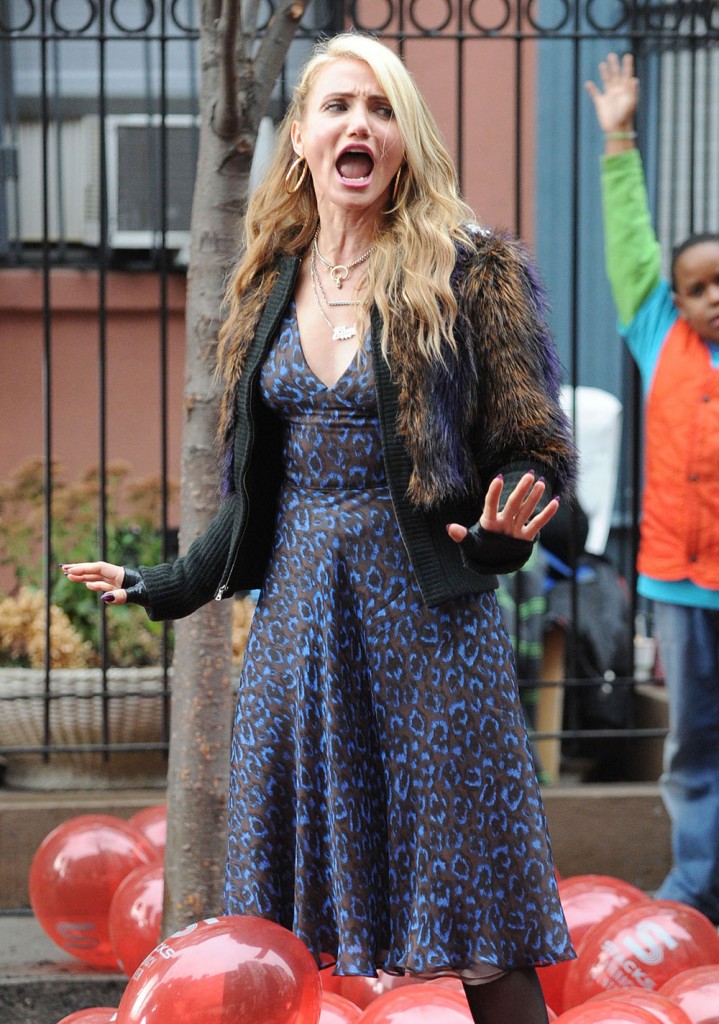 Photos are from Instagram and of Diaz on the NY set of Annie in November and earlier this month. Credit: FameFlylnet