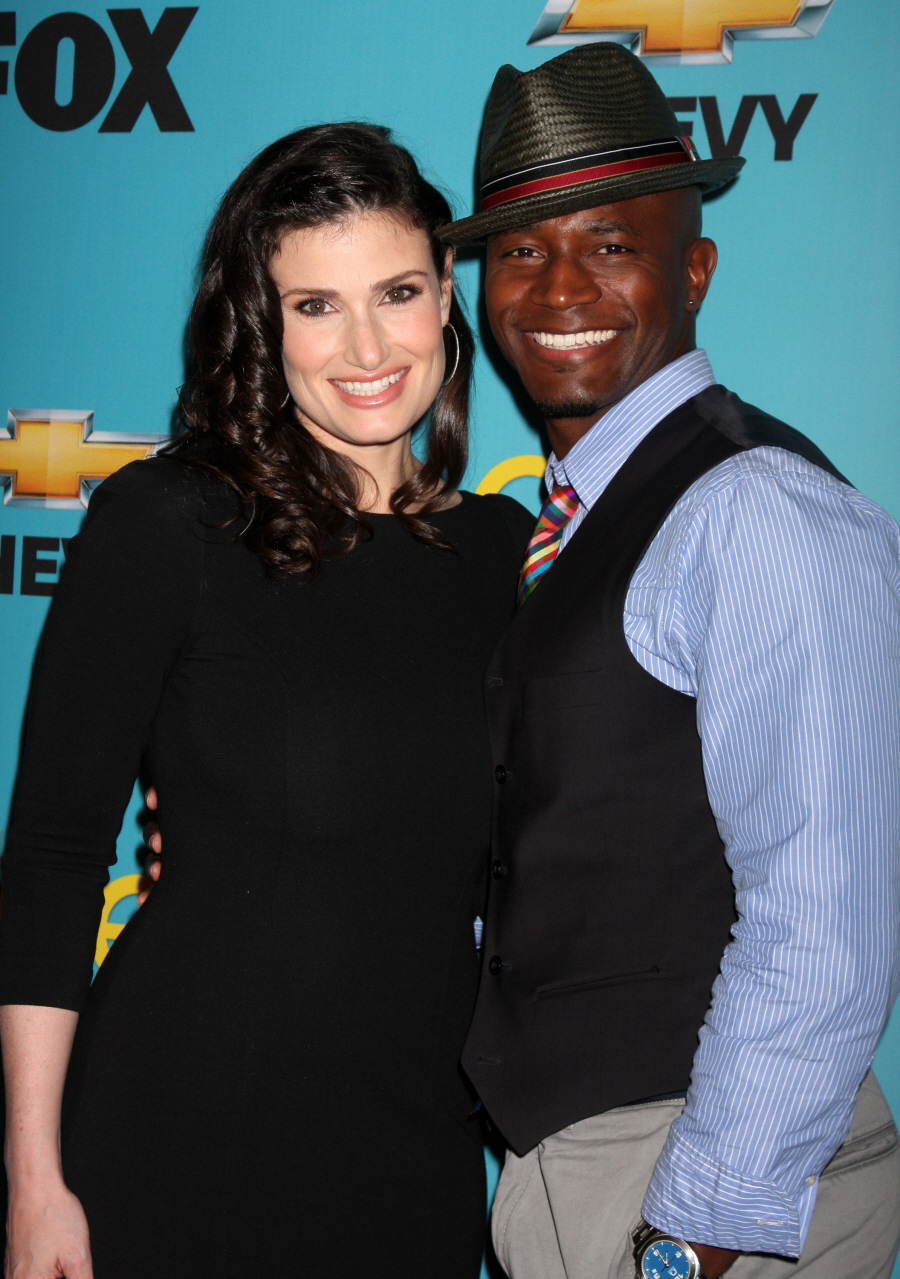 Taye Diggs and Idina Menzel are over. This is absolutely no surprise if you read A) this site, B) Star Magazine or C) the urban blogs. There were rumors about Taye and his wandering dong for a while, but things definitely started coming to a head this year, following widespread tabloid reports that Taye was acting like a single guy in LA, hitting up strip clubs and getting busy with randoms. Taye and Idina were together for a really long time – they've been married for ten years, and I think they were together for many years before that. So… is this sad? Or are you happy that Idina has finally dumped the cheater?
After a decade of marriage, Taye Diggs and Idina Menzel have separated, PEOPLE has learned.

"Idina Menzel and Taye Diggs have jointly decided to separate at this time," reps for the couple tell PEOPLE. "Their primary focus and concern is for their son. We ask that you respect their privacy during this time."

Diggs and Menzel, both 42, met as costars in the original production of the Broadway musical Rent in the mid-1990s. They married in 2003 and had a son, Walker, in 2009.

Menzel, a Tony Award winner for Wicked, spoke to PEOPLE about the marriage earlier this year, saying it wasn't always smooth sailing.

"We work at it," she said. "I'm not going to glamorize it or glorify it – we go through tough times like everybody else, but we love each other very much. We try not to be away from each other for more than two weeks at a time, and we try to find new ways to communicate."
I actually sort of suspect that their marriage has been on life-support for a while, and it wouldn't surprise me to learn that they have been separated for most of this year, wouldn't you think? Not that a quiet, unannounced separation would justify Taye's alleged behavior. Anyway, I hope Idina is doing well and I hope they keep everything civil for their son.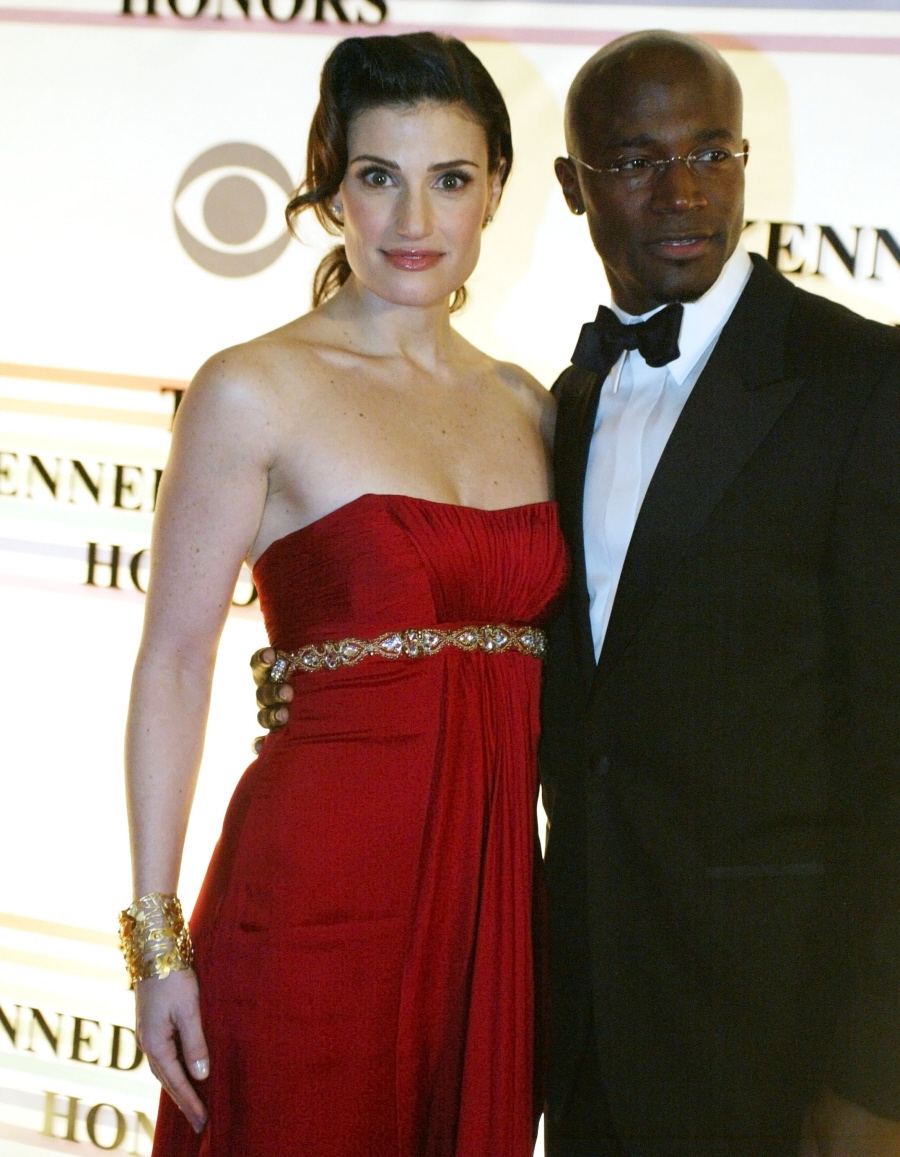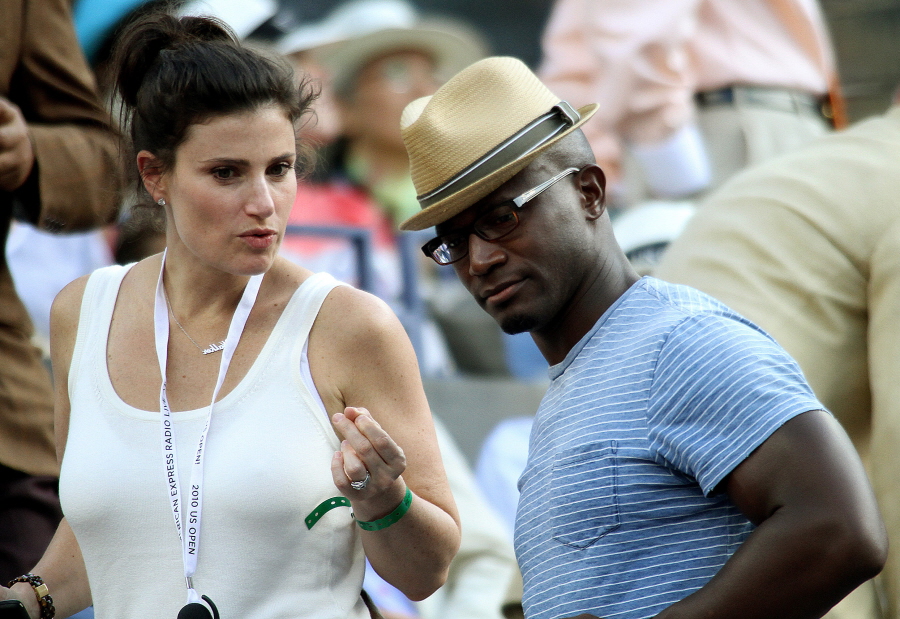 Photos courtesy of WENN.