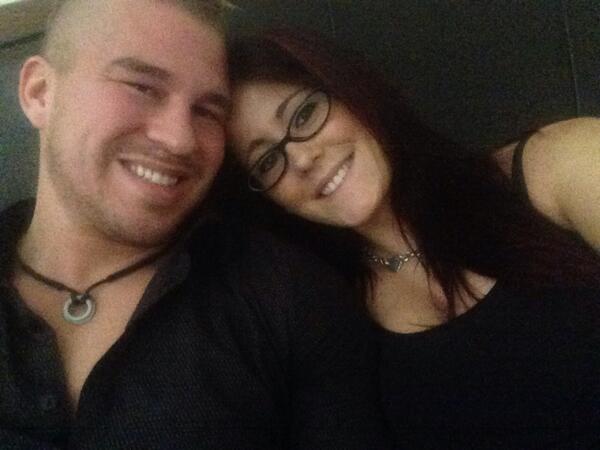 In case you don't know who Jenelle Evans is and/or want to kill some time, you can peruse our past stories on her. The Teen Mom 2 star has multiple drug arrests, an assault arrest, multiple stints in rehab, and volatile relationships with a string of boyfriends that she plays out on Twitter. The last time we reported on her, her boyfriend was being arrested for DUI and her explanation was that they were trying to have sex, I assume while the guy was driving.
So now Jenelle is pregnant again, for real not for drama's sake (she did that), with that same guy who got a DUI. I'm surprised she's been with him a whole few months. Earlier this year, she got married and divorced within six weeks. (Not to her child's father, to another guy.) Jenelle has a son, Jace, 4, whom she lost custody of to her mother. Here's more on this story, thanks to US Weekly:
Jenelle Evans is gearing up for baby No. 2! Multiple sources confirm the Teen Mom 2 star is expecting her first child with her boyfriend Nathan Griffith. The reality star already has son Jace, 4, from her past relationship with ex Andrew Lewis.

Evans, 21, and the part-time underwear model have been dating for several months. Although the star doesn't have custody of Jace (her mother Barbara does), the couple often share pictures of themselves and the baby boy together. In October, the three smiled big for a Halloween snapshot via Twitter dressed up as superheroes — with Evans wearing a tight-fitting leather Catwoman costume.

One month earlier, Evans and Griffith got in quite the predicament with a North Carolina police officer. According to the Huffington Post, the couple were pulled over on Sept. 7 when the trained MMA fighter was caught driving erratically. Their response to the behavior? "Honestly, we were trying to have sex," Evans replied.

Evans — who broke out on MTV in season 2 of 16 and Pregnant in 2010 — has been arrested nine times in three years. Her most recent arrest occurred when she served 48 hours in jail after failing a drug test. Evans smiled for her mugshot after being tested positive for marijuana.
I hope she's sober and stable, but given her record I doubt it. Still, we haven't heard about her in a whole three months, that's something. She also insists, on Twitter, that she has changed.
In related news, Teen Mom 3 was just canceled after one season while Evans' Teen Mom 2 seems to be soldiering on. Rumor has it that Teen Mom 3 didn't have enough drama for the audience to stick with it. I guess we know how young moms like Evans end up on television.
Also, Jenelle just got a puppy, she posted it on Instagram. The commenters are yelling at her, with one woman pointing out that Jenelle gave one dog away and put another one down recently.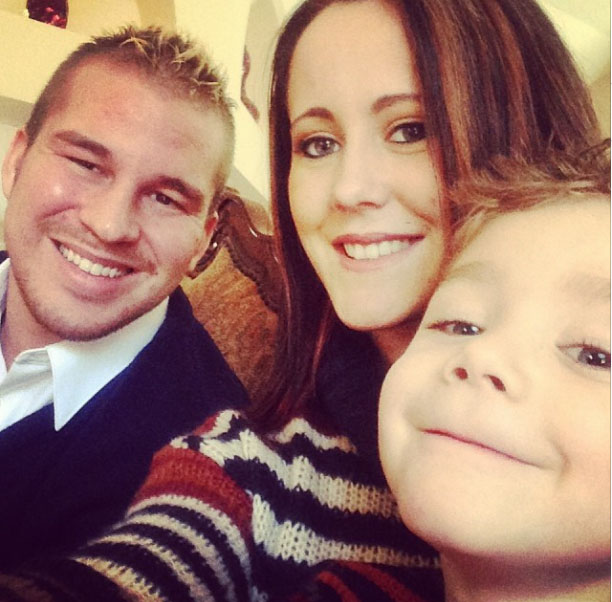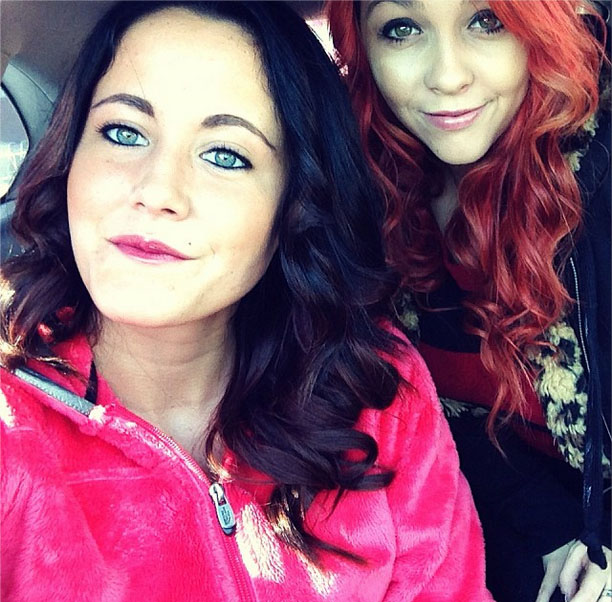 Photos via Twitter, Instagram