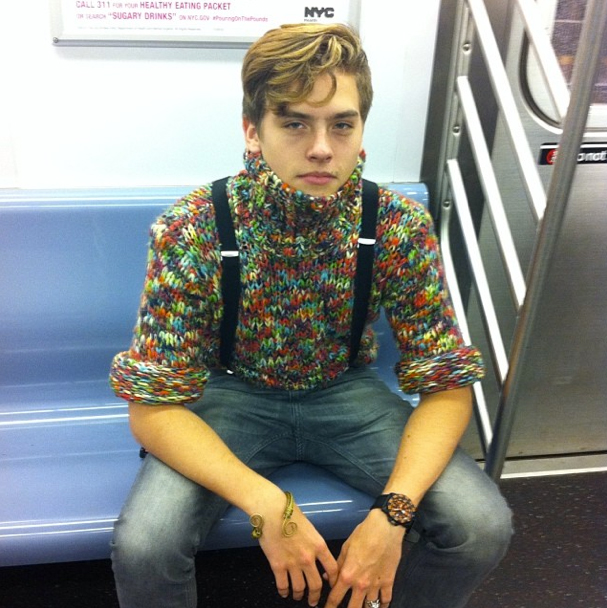 Well this is uncomfortable. Some scandalous selfies of Dylan Sprouse (the former Suite Life of Zack & Cody star who eloquently called out Joe Jonas last month for Joe's "bullsh-t" about growing up Disney) have surfaced on the internet. You can google the pictures if you really want to see them, but we're not going to post them here for several reasons (including sparing Dylan further bulge exposure).
In this midst of this latest scandal from a former Disney Channel star, I am thanking the stars that I did not grow up in generation selfie. Everyone takes selfies these days, right? Except for us "old" folk. In the case of a famous person, I don't know how they ever believe the pictures will not surface somehow. Leaks happen so often. For the record, Dylan responded to his own crisis with a surprising amount of tact. He owned up his mistake and never claimed the photos were stolen from his iPhone:
Whoops, guess I'm not 14 and fat anymore

— Dylan Sprouse (@dylansprouse) December 16, 2013
I messed up… but I'd be a fool not to own up to it. Got to move past it I suppose

— Dylan Sprouse (@dylansprouse) December 16, 2013
This tweet from Dylan's twin, Cole (who tweeted and deleted a joke about it being "cold in the bathroom") does make things super weird though. Poor guy:
.@dylansprouse now they've basically seen me naked which is weird I guess.

— Cole M. Sprouse (@colesprouse) December 16, 2013
Dylan also took to his Tumblr blog to explain his thoughts on the leak:
In regards to my pictures…

I figured I would write my thoughts on it all. After having a night to sleep on it and a day to reflect, I think there has been ample time to gather my thoughts while the encounter is still fresh.

First off, I will state that the reason I'm making light of the situation is because I don't think what I did was wrong. To be blunt, I was proud of my progress in the gym, thought I looked hot, and wanted to share it. I'm of the mindset that whoever you are, if you are proud of your body and want to show it off, so be it! You do you. There is an odd taboo with the human form (especially in the USA) and I don't particularly think its a good thing to teach people that you should "hide yourself" as something incredibly sacred. Blah blah blah, that's a medieval notion.

Secondly, the real problem here was not me sending my pictures to someone, but rather, sending them to the WRONG someone. The real travesty is a misplaced trust, and while I am certainly to blame for it, it is a shame that my private life was somehow forcibly dragged into the public's perception of me. What is wrong is that, generally I try to stay cool and collected with my prose and a role model for kids (maybe not anymore shamefully) and this seemingly inconsequential act will likely affect the youth's impression of me. Not only that, but I worry somewhat for my artistic integrity, and my academic integrity. Not exactly ideal, but I'm to blame and I'll look this incident in the eye like a man. I did it, but I'd be damned if I didn't own that sh-t like Beyonce would want me to.

Finally though, and I think that this is the most important part, because of this, I gained 200,000 followers on twitter, 40,000 followers on tumblr, and 20,000 followers on instagram…. It seems to me that the majority of people are actually praising this act as some sort of device to receive fame (or infamy). Why? I have no clue, I don't entirely condone it though. I'll make it clear my intent was for this not to happen, and how it has affected me so positively is an enigma to me that rings true of the human condition. Maybe people just like to see others mess up? I'm German by blood, so I feel you on that.

tl;dr? I was proud of myself and my progress since I was 14 and husky, I'm not proud of this incident's potential lasting effects on my academic and artistic integrity. But I'm making the best of it through humor and I'm getting this shirt made today:

I figured that if every interaction I have from here on is a chance of them having seen me like this, I may as well just show them anyways heh heh.

P.S. please stop sending me nudes you will not get any in return despite popular evidence
[From Dylan Sprouse on Tumblr]
What a mess, but this too shall pass. Dylan seems to be handling the photo leak well enough, and I like his little shoutout to Beyonce. That's very Sasha Fierce of him! In all fairness, I think part of Dylan's attitude here has to do with pride about his new physique. He is … kind of ripped now, but I can't think of him in terms of being "hot." I saw him grow up on television. I'm just saying he'd be more upset if he didn't like the photos.
Hopefully the next time we see an essay from Dylan Sprouse, it will be about better news. This guy is a goofball, but he seems like a smart cookie who make the mistake of being too trusting with his photos. Just like many other male and female celebs who've gone through the same thing.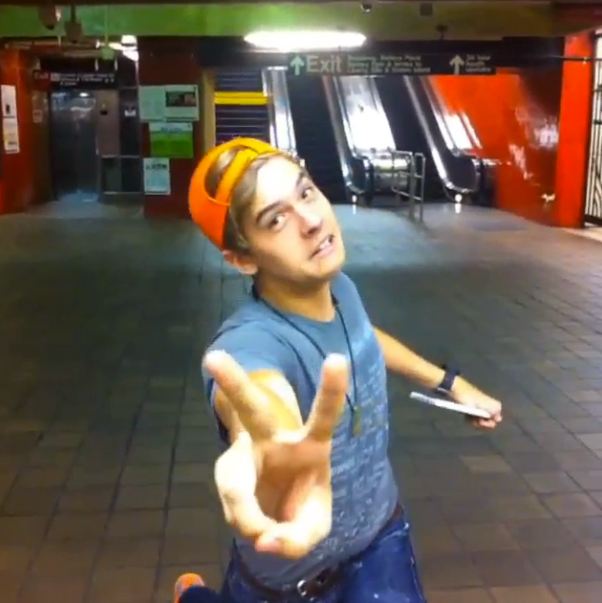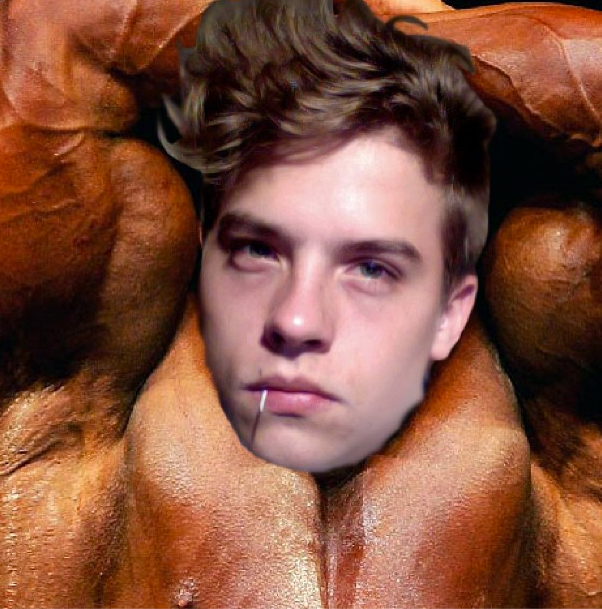 Photos courtesy of Dylan Sprouse on Instagram