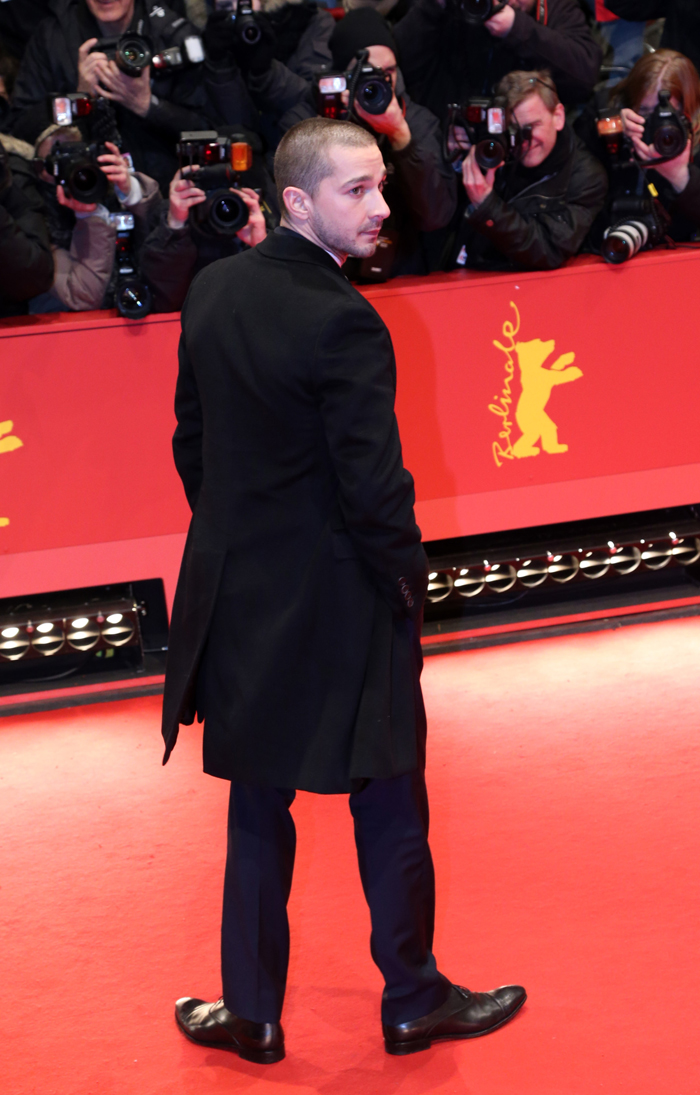 This is a convoluted and somewhat "inside baseball" type story that is difficult to explain without delving into the indie film world. Then one must consider Shia LaBeouf's place within the indie world, which is super confusing. To begin, let's remember that Shia apologized to Alec Baldwin earlier this year with an explanation cribbed from Tom Chiarella's "How to Be a Man" essay in Esquire. At the time, Shia was apologizing for punching a hole in a door during rehearsals for their Broadway production. Of course the sad part about that encounter was that Shia made Alec look like the sane party in the argument.
Shia didn't learn his plagiarism lesson there, and this new encounter gets super messy. Here's the gist: Shia directed a short film called HowardCantour.com (you can see the trailer here) that debuted at the 2012 Cannes film festival. At the time of the premiere, Shia described himself as "f—ing terrified." Now … many months later, the wizards at Buzzfeed have realized that Shia ripped off a comic strip by Daniel Clowes for that short film. Indiewire describes the plagiarism as very obvious but gives Shia the benefit of the doubt:
What LaBeouf did was wrong, and so blatant it's hard to imagine he thought no one would notice — if, indeed, he did think that. Adapting a secondary text is a common film-school exercise, and given that it's unlikely LaBeouf ever made, or will make, a dime off the film, it's possible he thought clearing the rights wasn't necessary. It's also possible he thought he could away with copying a strip from one of the world's better-known cartoonists, or that, even though he's a self-proclaimed Daniel Clowes fan, he's also an entitled movie-star millennial who thinks other people's work is free for the taking.
[From Indiewire]
In response to this scandal, here is Shia's "apology" via his Twitter account: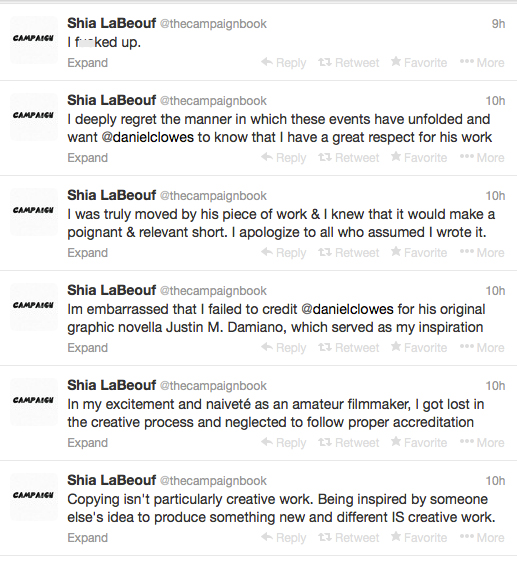 Wait a second. We're not done yet. Let's back up just a moment: "Copying isn't particularly creative work. Being inspired by someone else's idea to produce something new and different IS creative work." Uhhhh. Film Drunk plugged that baby into Google and figured out Shia didn't even write this apology all by himself. He copied it from a Yahoo! answer. He even copied the capitalization of "IS." Seriously. Shia is so arrogant that he just took his freaking apology from the Internet like he owned the entire universe. What is going on with this guy? He's not dumb, just egotistical.
Buzzfeed updates with a promise that Daniel Clowes will pursue his legal options following the revelation of Shia's misdeeds. Clowes' editor writes, "His apology is a non-apology, absolving himself of the fact that he actively misled, at best, and lied, at worst, about the genesis of the film." Gooooo, Daniel Clowes.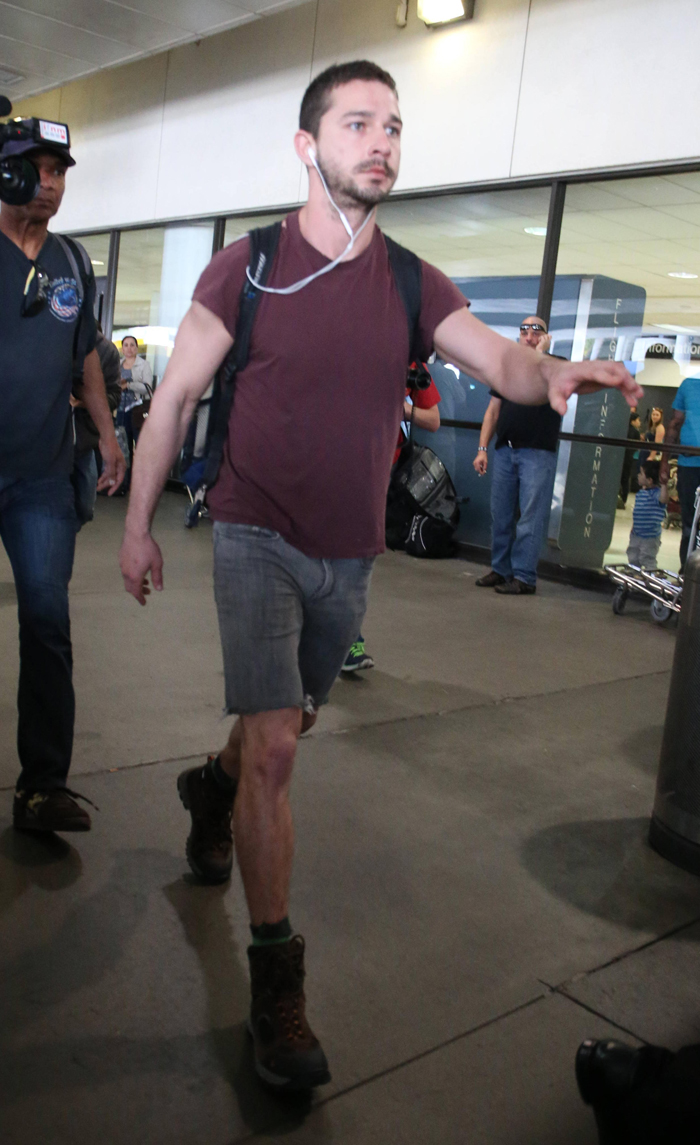 Photos courtesy of WENN