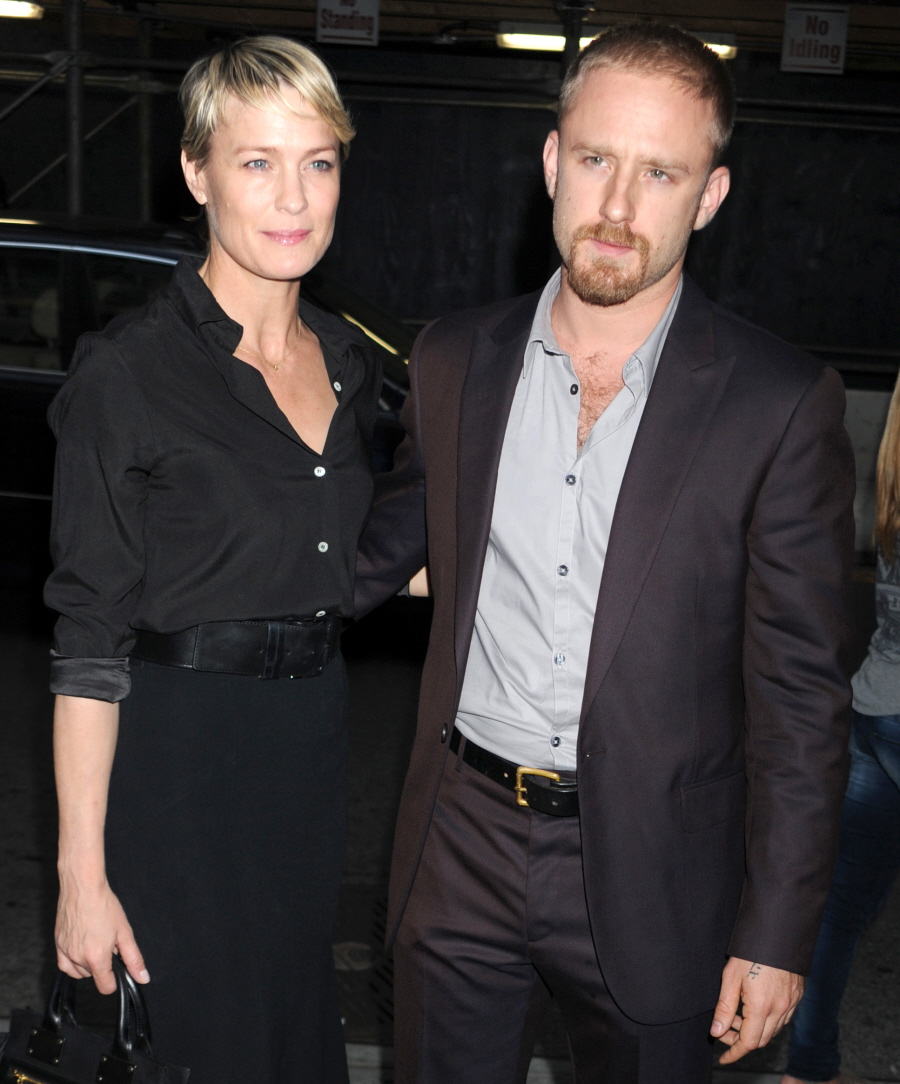 I still can't say that I'm a big fan of Princess Buttercup's hair these days, but she's doubled-down on the style and she's had it for like two years now, so I need to just move past it. Robin Wright is a new woman these days – for about the same amount of time that she's had this haircut, she's been dating a younger man, Ben Foster. Robin is 47. Ben's 33. The age difference is noticeable, but is it negligible? I don't know. It depends on what Ben wants out of life, I guess. But kudos to Robin for finding a young, intense, Gosling-esque hot dude to fulfill her post-Sean Penn love life. We should all be so lucky. So, after two years of hot, intense sex, what better way to celebrate than with an engagement? Right.
Robin Wright is ready to walk down the aisle again! Life & Style can exclusively reveal that the 47-year-old is engaged to actor Ben Foster, who's 14 years her junior.

"She's been talking all about her upcoming wedding and how excited she is for it," an insider tells the mag.

The couple met on the set of the 2011 drama Rampart. Ben is best known for his work in films X-Men: The Last Stand, Alpha Dog, Hostage and 3:10 to Yuma. Robin and Ben have been linked since early 2012 — a year-and-a-half after she ended her tumultuous 20-year relationship with Sean Penn. Their courtship began in 1989, shortly after Sean ended his marriage to Madonna. They wed seven years later after welcoming two children, daughter Dylan and son Hopper, now 22 and 20, respectively.

The duo initially filed for divorce in December 2007, but withdrew the petition four months later. In April 2009, Sean asked for a legal separation. He had a change of heart one month later. Robin, who most recently starred on Netflix's House of Cards, filed for divorce again in August of that same year. It became finalized on July 22, 2010.

"It's like the high tide, low tide, right?" she said about the split in 2011. "You know it's going to happen daily – you're just not quite sure if the Weather Channel was accurate with the times. That's where the unknowingness flows in and you go, 'Okay, I have to relax and just give over to it.' "

Sean wasn't so kind about the breakup in interviews.

"There is no shame in saying that we all want to be loved by someone," the Gangster Squad actor, 53, said last year. "I have been the only one that was unaware of the fraud in a few of these circumstances blindly."

Ben, meanwhile, has been linked to actresses Kirsten Dunst, Zoe Kravitz and Ellen Page. This will be the first marriage for Ben and third for Robin, who was also previously married to actor Dane Witherspoon from 1986 to 1988.
Ha, I totally forgot about that stupid Sean Penn quote. God, he's such a jackass. Brilliant actor, for sure. But he's such an a—hole in his private life. I'm so happy that Robin finally managed to shake him off and, again, if she wants to get her rocks off with Ben Foster, God bless. If she wants to call it love, sure, I'll buy it. But now they want to get married? It's unconventional and maybe it will work. Or maybe she's just attracted to these intense dudes and she doesn't value stability the way she should. Still, congrats to the happy couple if this is really happening.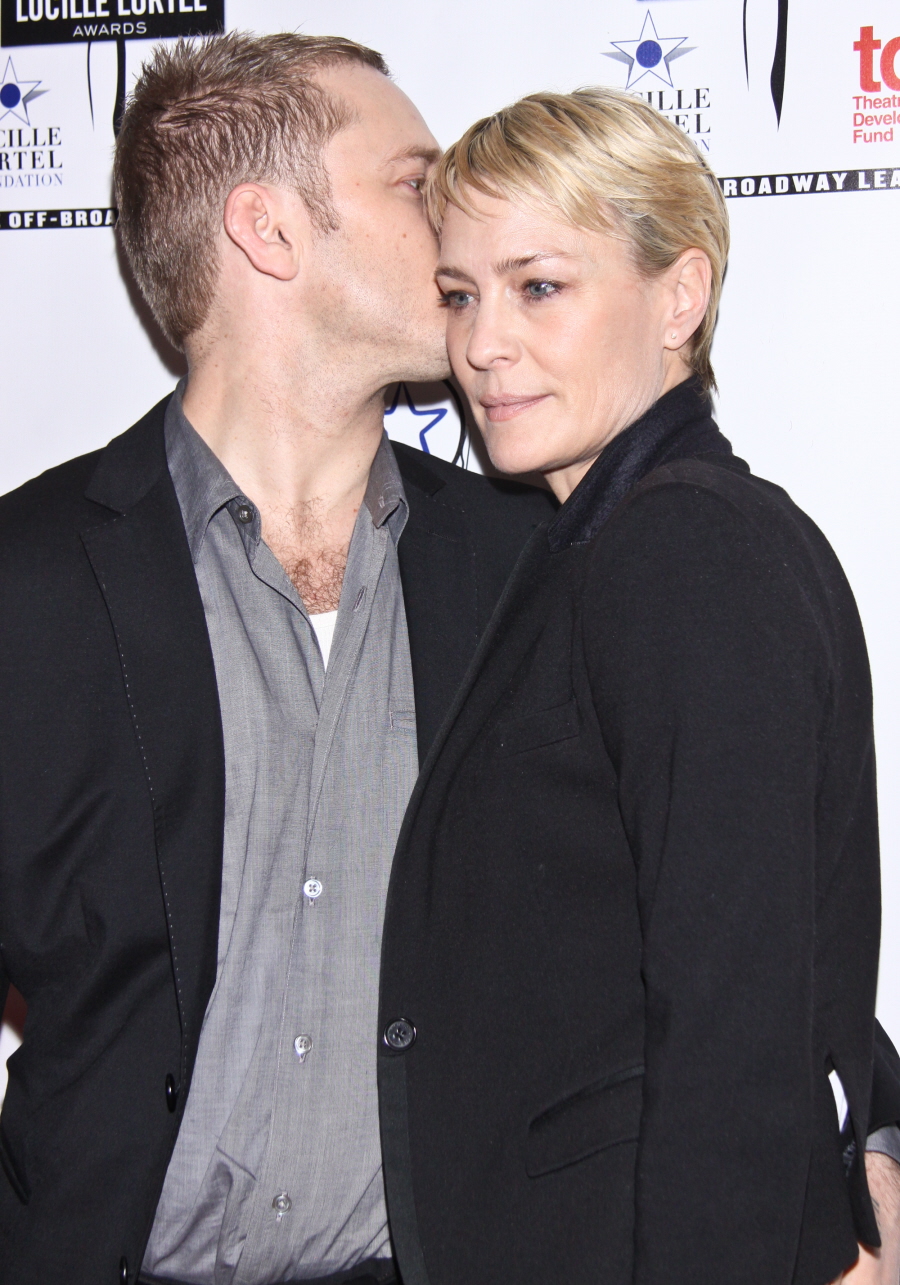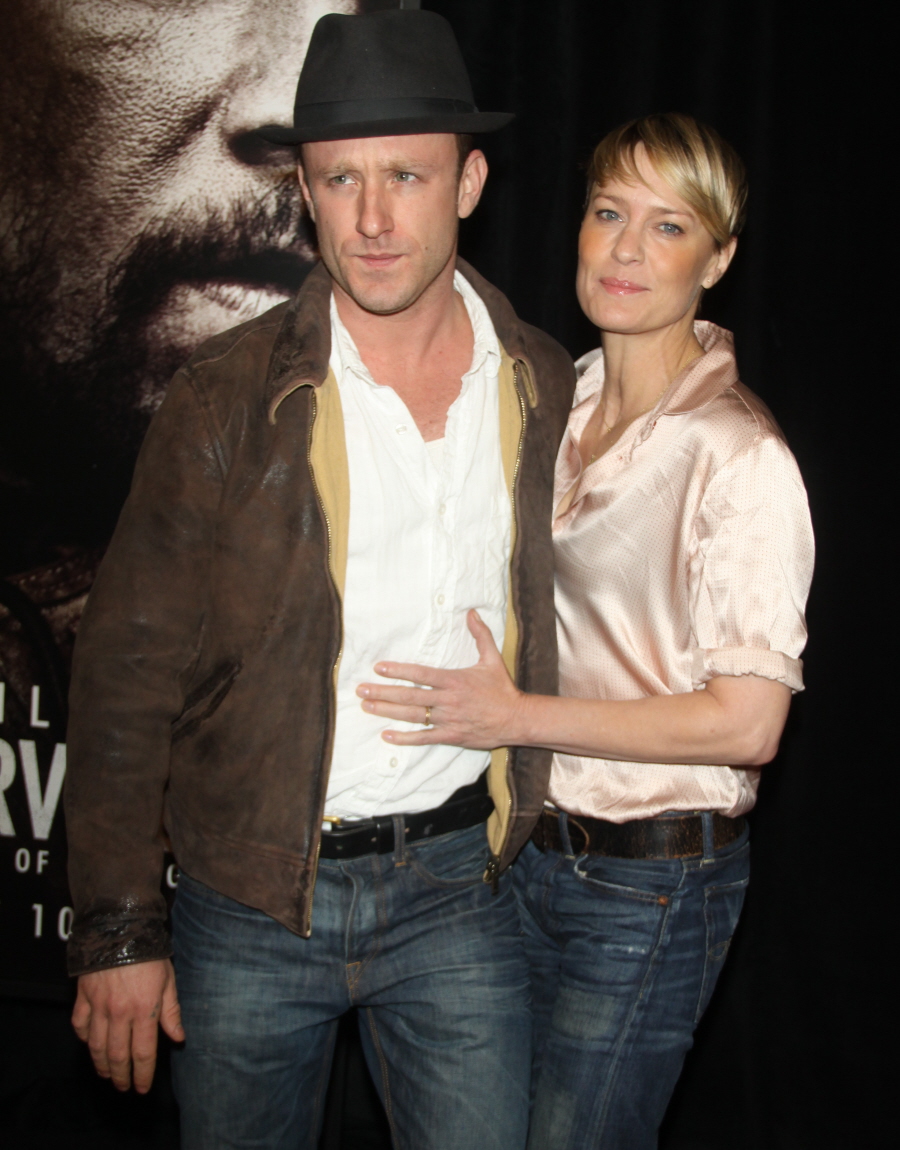 Photos courtesy of WENN.