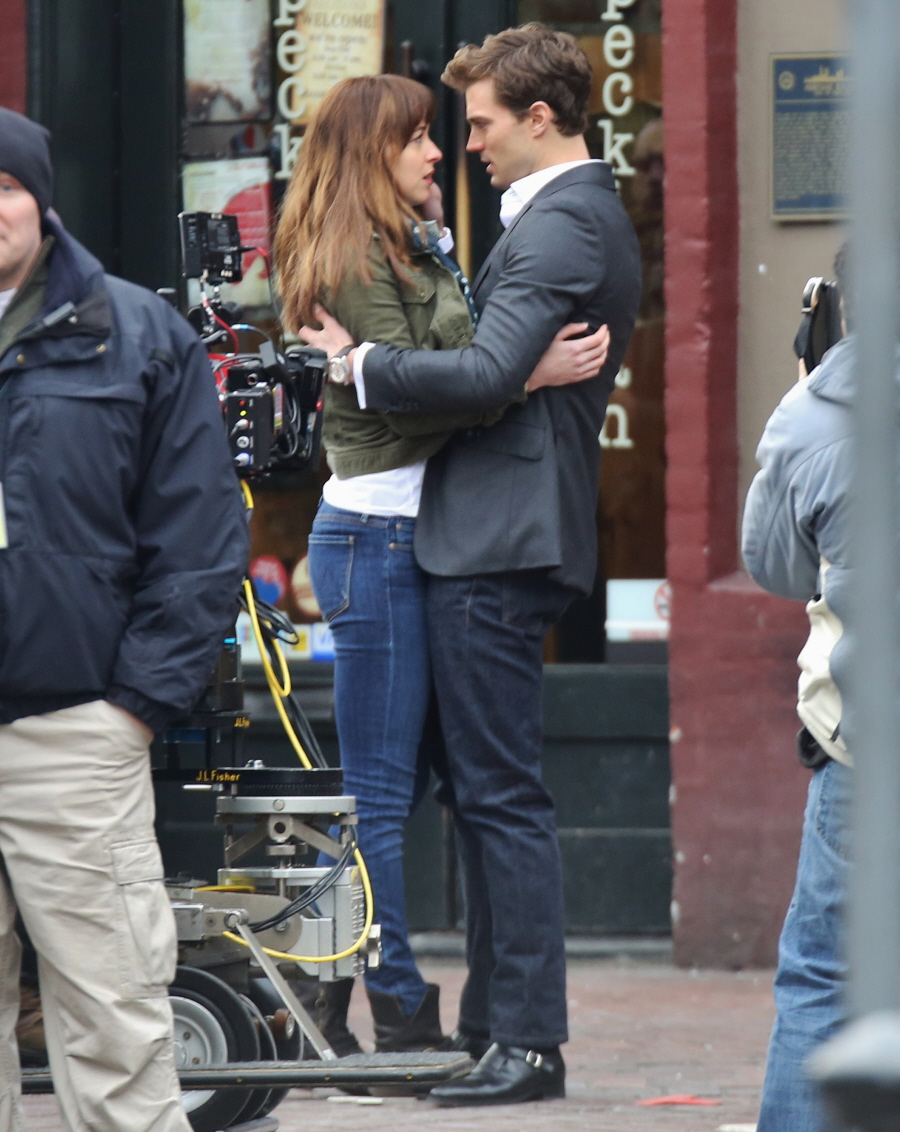 I kind of love that the paparazzi has infested the Vancouver set of Fifty Shades of Grey. This whole thing is so budget, and it's not like we're really going to be "surprised" by the story or what happens to these characters. The only real surprises will be how hardcore the sex scenes are and how the characters are styled. That's it. And since Jamie Dornan and Dakota Johnson aren't performing sex acts on each other in public (yet!), we're getting a better look at the clothes and the styling as the weeks go on.
These are more exterior-filming photos from yesterday – from what I gather, Anastasia and Christian ran into each other and they do a few dance steps (?) and he spends a lot of time looking at her longingly as she bites her lip and tries not to cry out of… frustration and stupidity, perhaps. Again, I have to say… Jamie is hot. If I was an overgrown Twihard who loved the book, I think I would be happy with everything having to do with Jamie's Christian.
As for Dakota's Anastasia… I really do feel sorry for Dakota (even though she's absolutely perfect for this character). I remember how pretty Dakota looked before these Fifty Shades stylists got ahold of her. Pre-bangs, when she was on the red carpet months ago, she was very attractive. I feel like the stylists (especially the hair department) are actively trying to make her look "average". And I just can't with her awful hair. I'll say one nice thing though: Dakota has a great figure for jeans. Her butt looks so cute.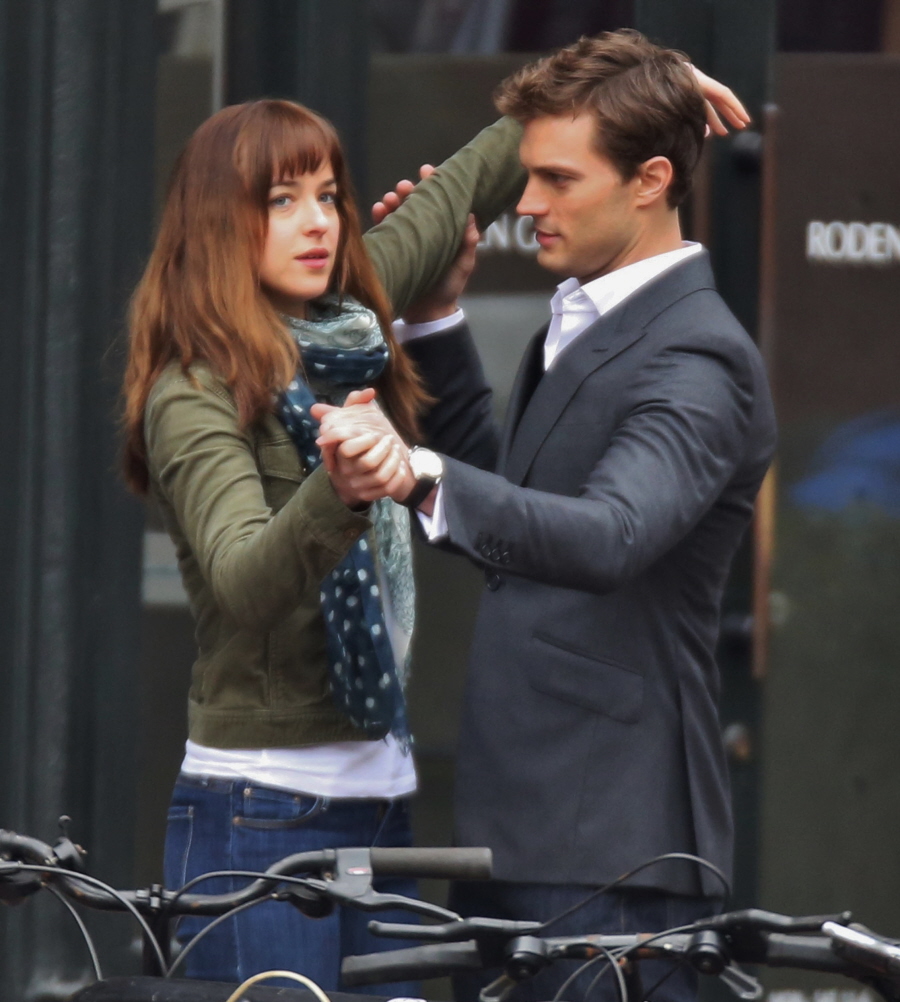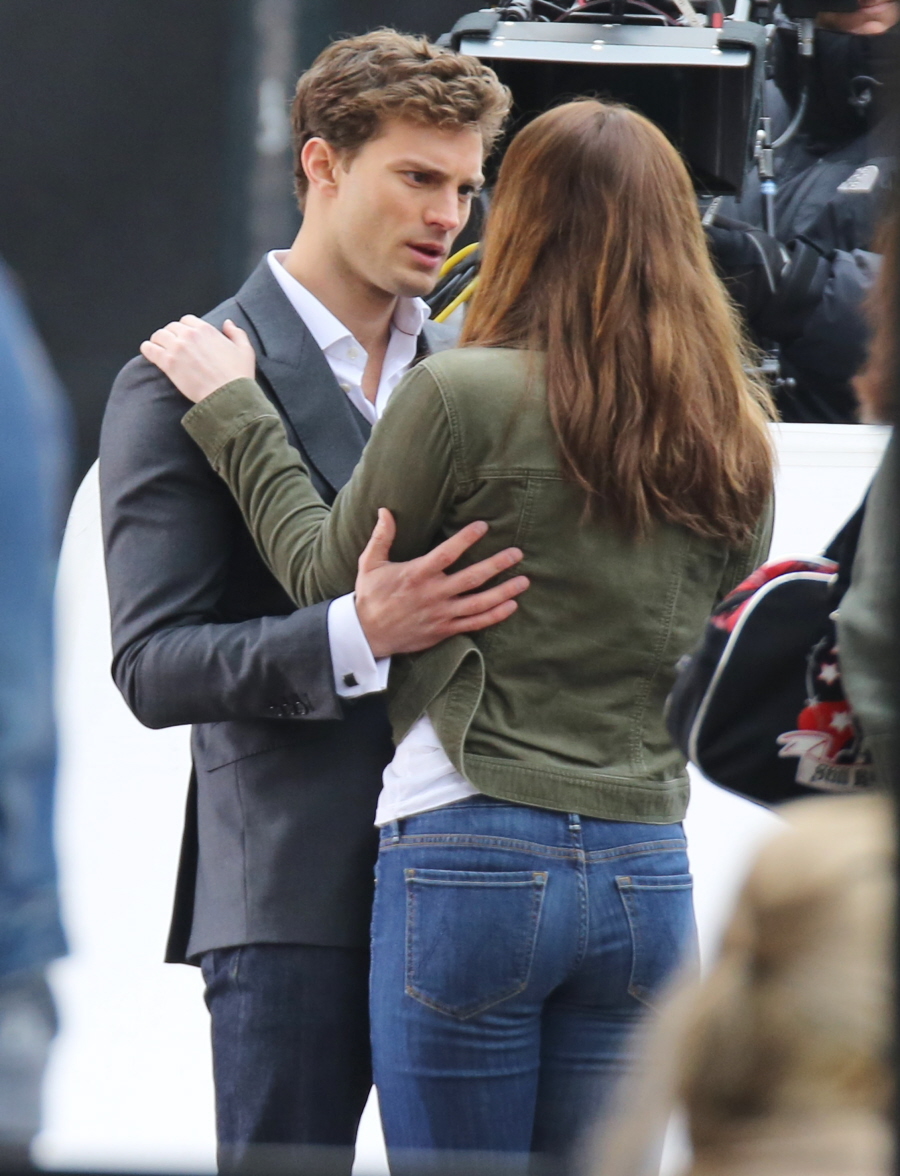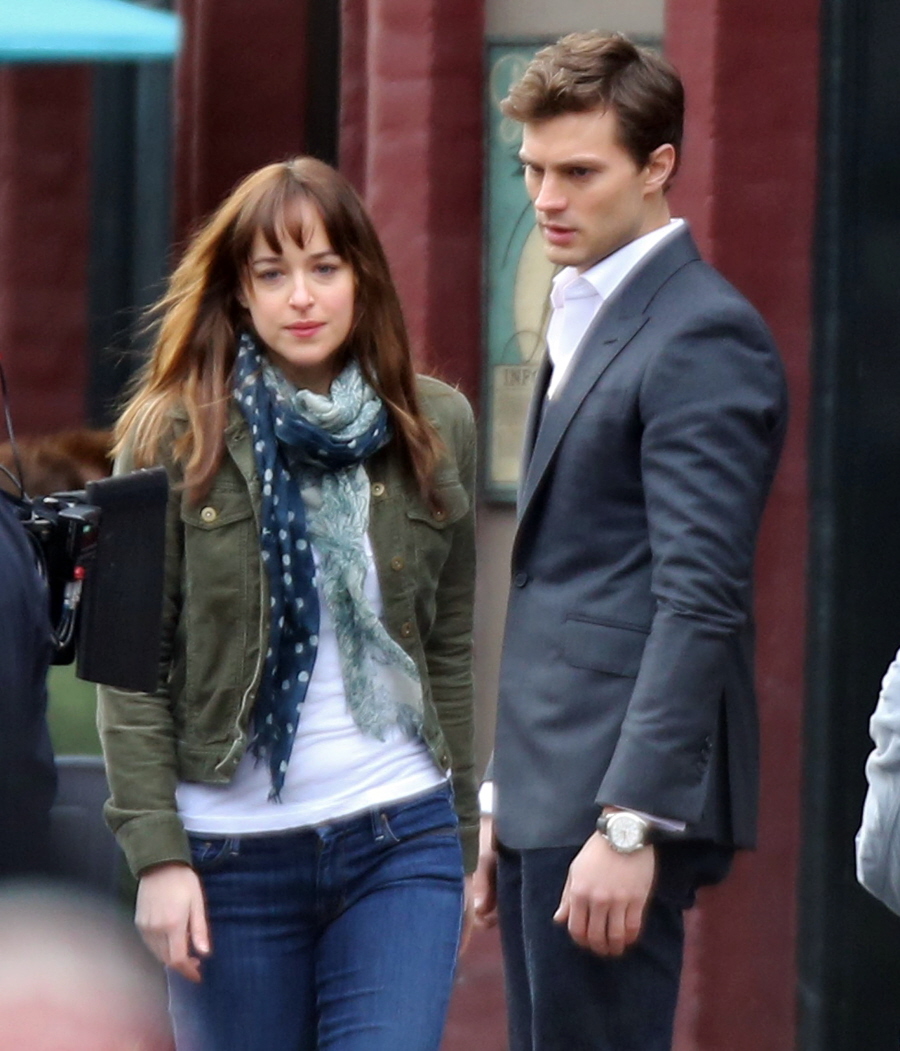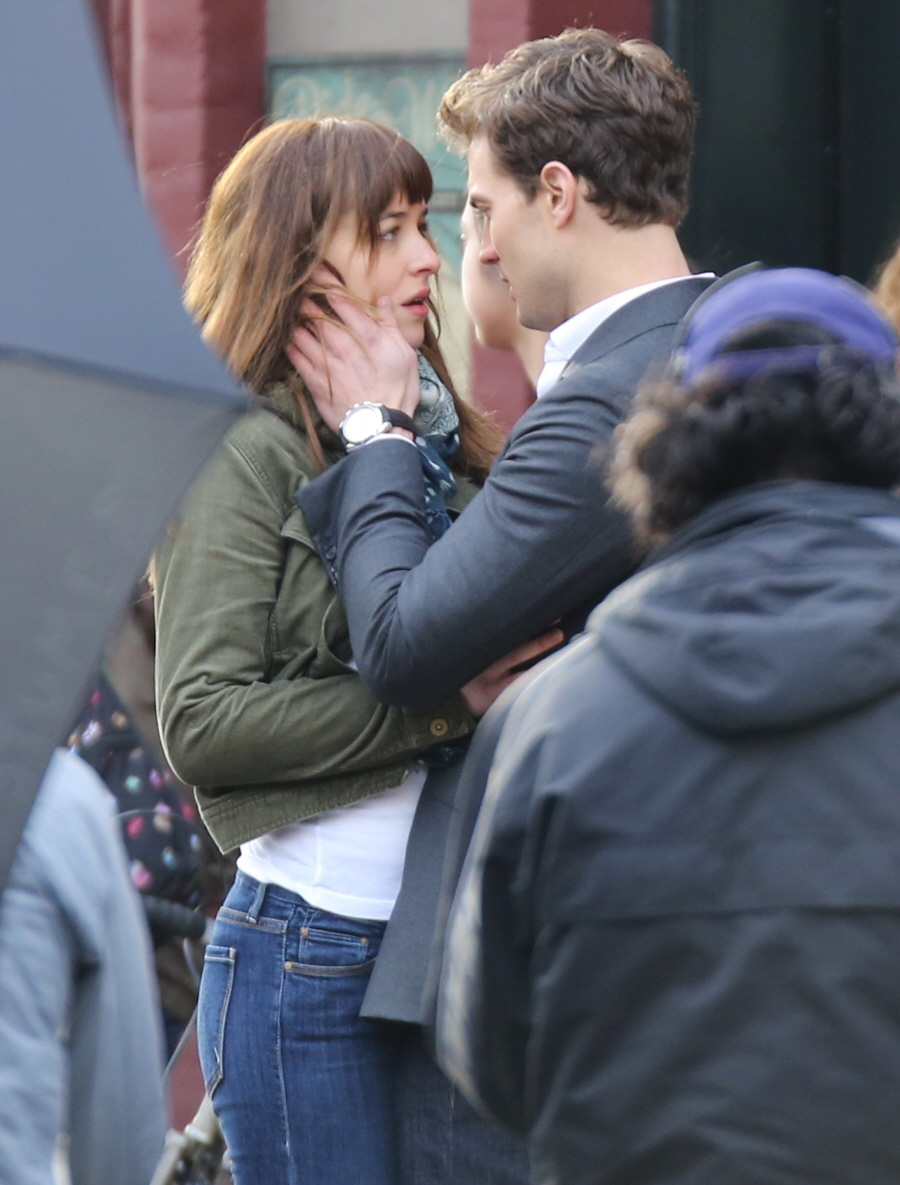 Photos courtesy of Fame/Flynet.