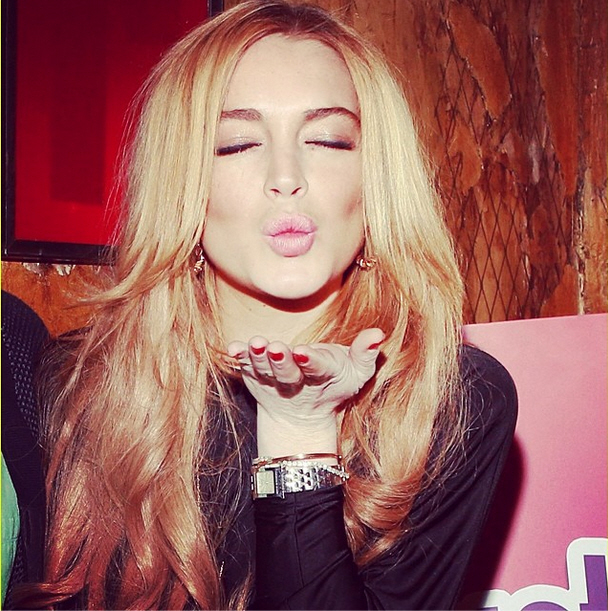 Yay! We get to do Cracken Mad Libs today! It's my early Christmas present to you guys. We'll do the Crack Mad Libs at the end of the post. For now… do you remember how Lindsay was probably hooking up with Liam Neeson's son Michael, who is only 18 years old? And do you remember how we've heard some variation on "Lindsay's dating a teenager" about thirty times since she's been out of rehab? Well, I really do think that many of those stories are true. I think she's been banging 18 and 19 year olds for months now, because her cracked-out mindset is still in that "I'm 17 and super-famous!" place (when in fact she's 27 and cracked-out). Well, Page Six has an interesting story about Lohan and her jailbait of the moment:
Lindsay Lohan has been hanging with a group of high-flying teenagers since her stint in rehab — but even the youth crowd seems to have tired of the 27-year-old "actress" because she's just too "childish."

Sources say premature cougar Lohan even creepily crashed a recent party for the "Rich Kids of Instagram" crowd — where her former love ­interest, 18-year-old male model Morgan O'Connor, was hanging with friends — and then ordered all the young women there to leave before locking herself in a bedroom.

"She finds out where Morgan is, then shows up and causes problems," said a friend of the dreadlocked model, adding that Lohan was recently miffed O'Connor hadn't returned her calls, then tracked him down and caused a scene.

"Morgan was staying at the Dream Downtown, and Lindsay showed up and found out which room he was in," said a spy. "She knocked on his door, came in and started bitching Morgan out. She was ordering all the girls to leave, telling one that her Balmain jeans were fake. She said she wouldn't leave till they all left. These kids are 18."

A witness said hotel security arrived and, "They honestly didn't know what to do. They assumed it was Lohan's room." Then, Lindsay "called her dad and locked herself in a bedroom and wouldn't come out," our source said. "It's childish stuff. She's chronically distraught. Every time she comes around, she causes problems. Morgan's modeling, he's going to the gym, working for charities — he's got stuff to do. He doesn't want to be around Lindsay or her behavior."

A source said that when Lohan subsequently spotted O'Connor — son of Newport and Palm Beach socialite and former Town & Country covergirl Pamela O'Connor, and a face of Polo's spring 2014 collection — with a girl his own age at LIV in Miami, she "ran up and kissed him, then tried to kick the girl out."

Lohan has also been linked to model Liam Dean, 19, and Liam Neeson's teen son Michael. O'Connor couldn't be reached. Lohan's rep didn't get back to us. A Dream rep wouldn't comment.
This story is perfection. I want to show this story to all of the people who were like "Lindsay has changed, she's really got her act together now!" At this point, this mess isn't just about her sobriety – although let's be clear, she's NOT sober – it's about the fact that she's an immature, histrionic drama queen who can only exist if she's in the center of some self-perpetuating crack drama.
There's also some BS story about Lindsay wanting to "return" to music and how a label called "SMH Records" is interested in her. SMH = shaking my head? As in… is Lindsay being trolled? I hope so.
Cracken Mad Libs (just cut & paste in the comment section!):
Lindsay Lohan entered the ____ , looking like a _____. "______!?" she screamed at ____. Not waiting for an answer, she ____ through the ___ until she found ____. When she came upon ___, she started squawking: "______! ______!" Then she locked herself in the ___ and called ___. When security came for her, she _____. As security dragged her out, her last words were to a random blonde: "Your ____ are fake."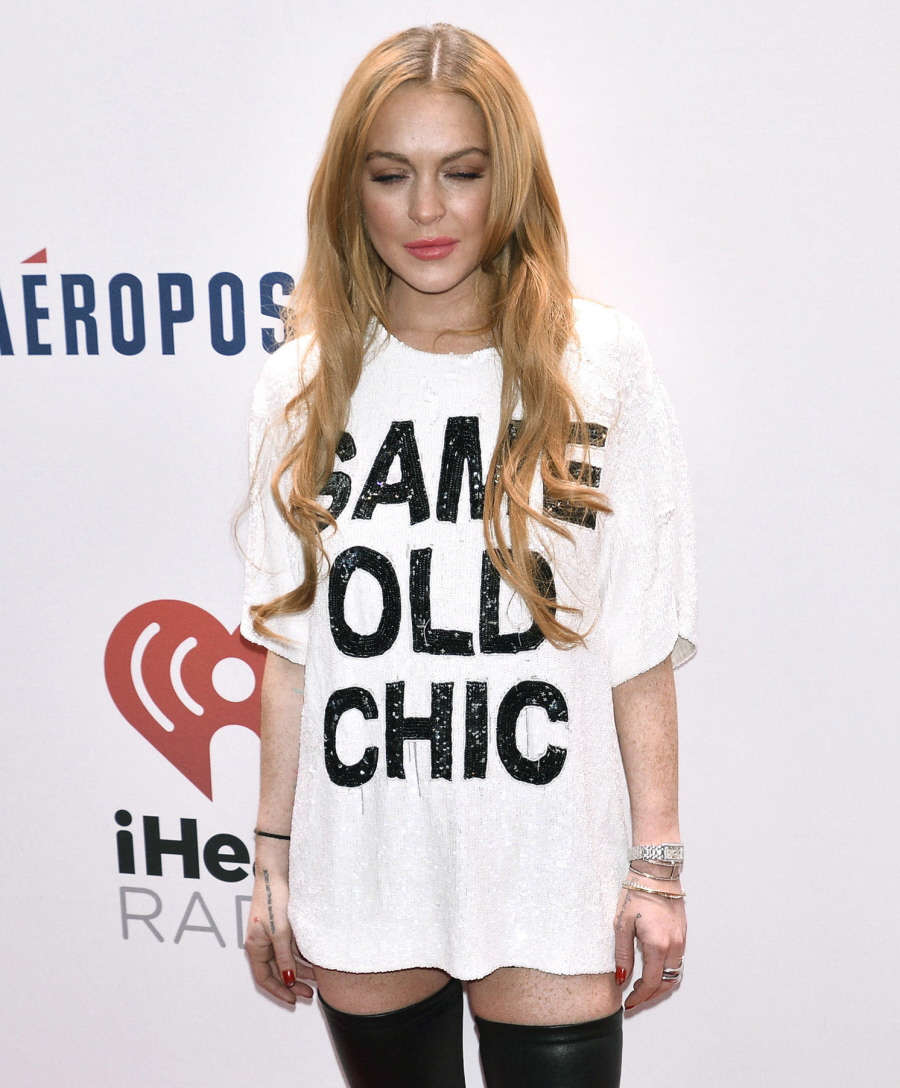 Photos courtesy of Fame/Flynet and Instagram.