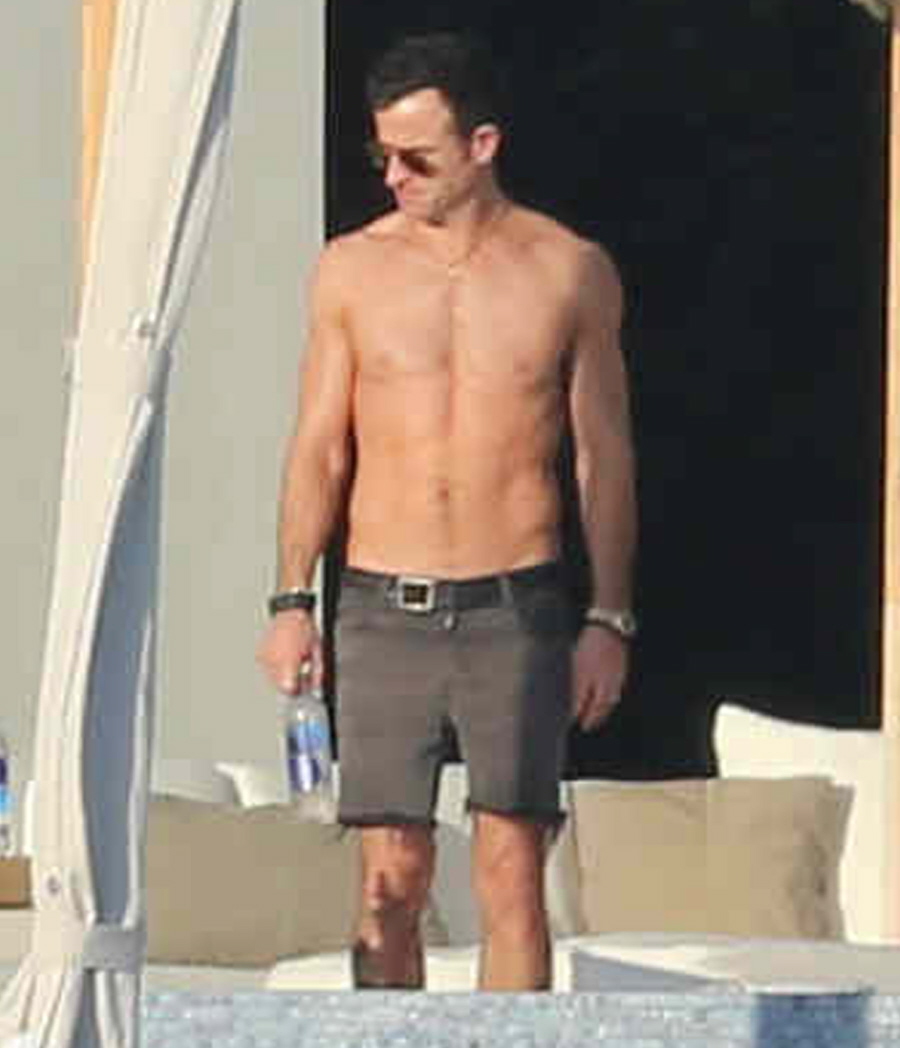 HAHA, jorts. Like a broken record, Jennifer Aniston and Justin Theroux (and the jorts) flew to Cabo for some post-Christmas relaxation. They were joined, interestingly enough, by a different assortment of friends. Courteney Cox was there, as was Howard Stern and his wife Beth, plus Jimmy Kimmel and his wife Molly. No John Krasinski and Emily Blunt, no Chelsea Handler, no… eh, I don't remember who else usually comes to these vacays. The important thing is that Justin's jorts made their annual appearance. Why didn't Aniston buy him a pair of big-boy swim trunks? Or did she buy him some and Justin just refuses to wear them because he's so authentic and punk rock? JORTS!
So, I guess Justin and Jennifer are still very much ON. I guess the anti-JustJen brigade will mention that it was during another famous holiday vacation that Jennifer and Brad Pitt ended up calling it quits. But that's not exactly the vibe I'm getting from these JustJen photos. Maybe it's wishful thinking on my part – I would love nothing more than for Justin and Jennifer to make it through this difficult patch intact. But we'll see.
Is anyone else really interested to know what happened between Jennifer and Courteney? And by extension, I want to know why Courteney is in Cabo and Chelsea Handler is not. There's some girl drama there, mark my words.
PS… Oh, I'm glad this vacay didn't turn into another blatant SmartWater photoshoot.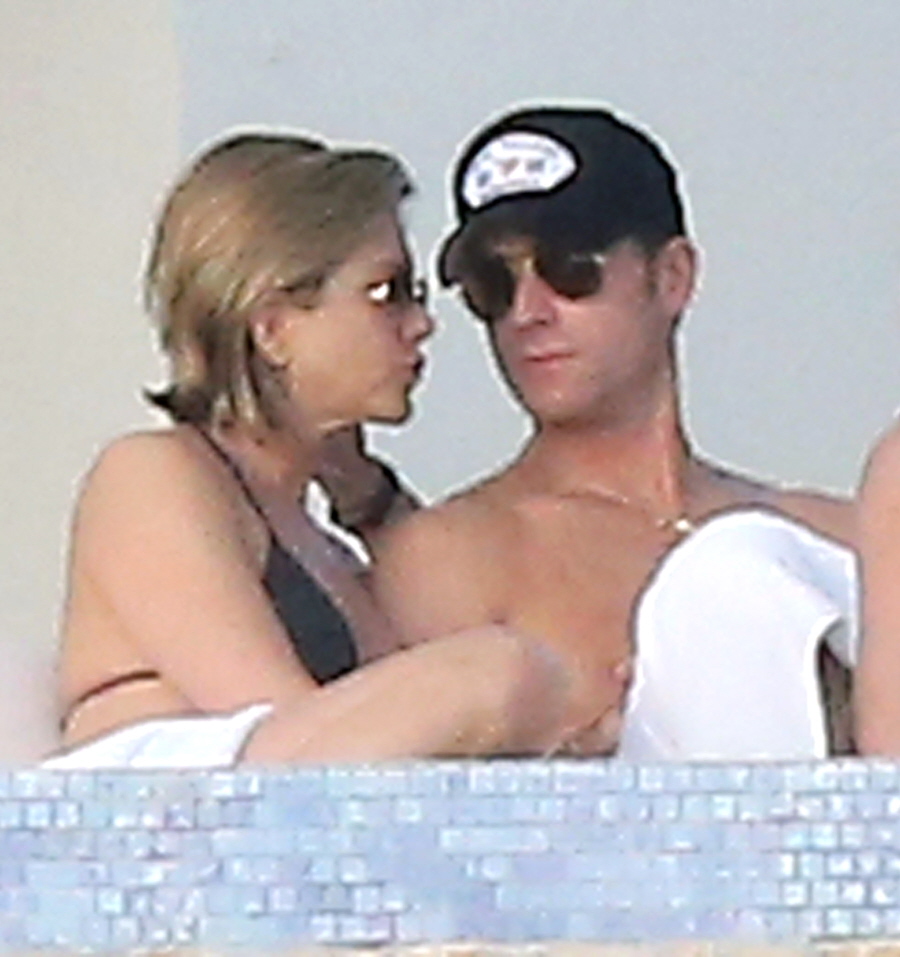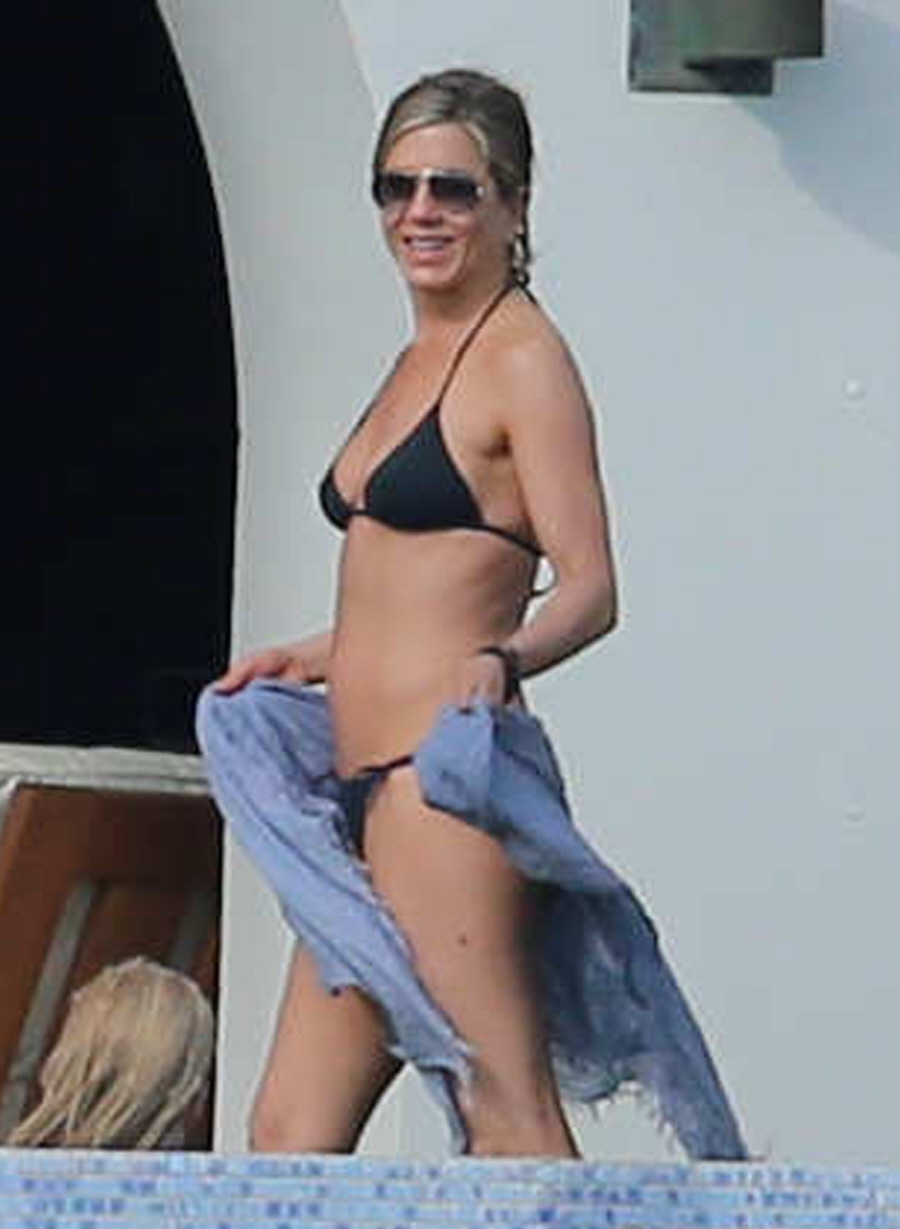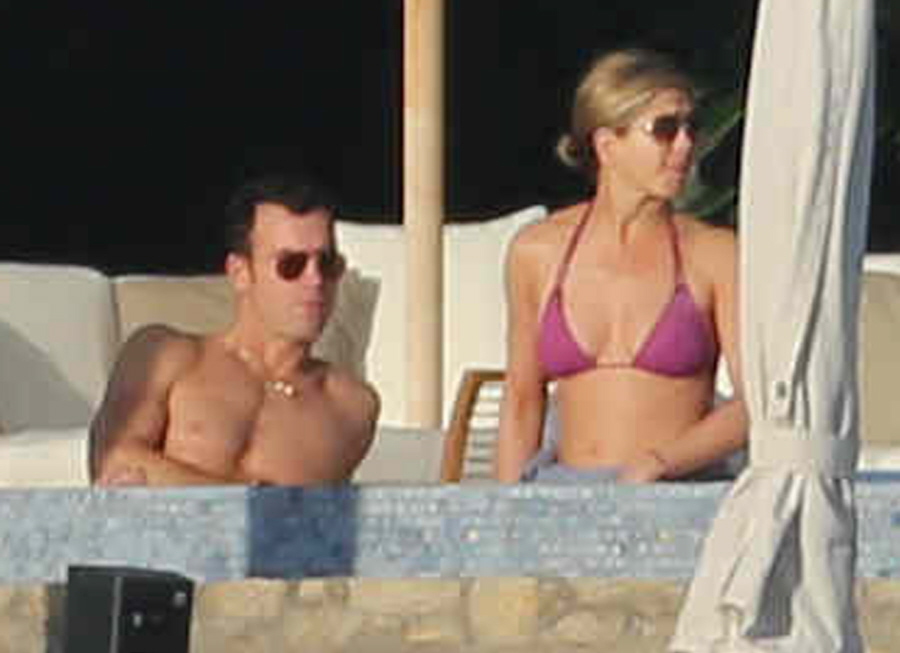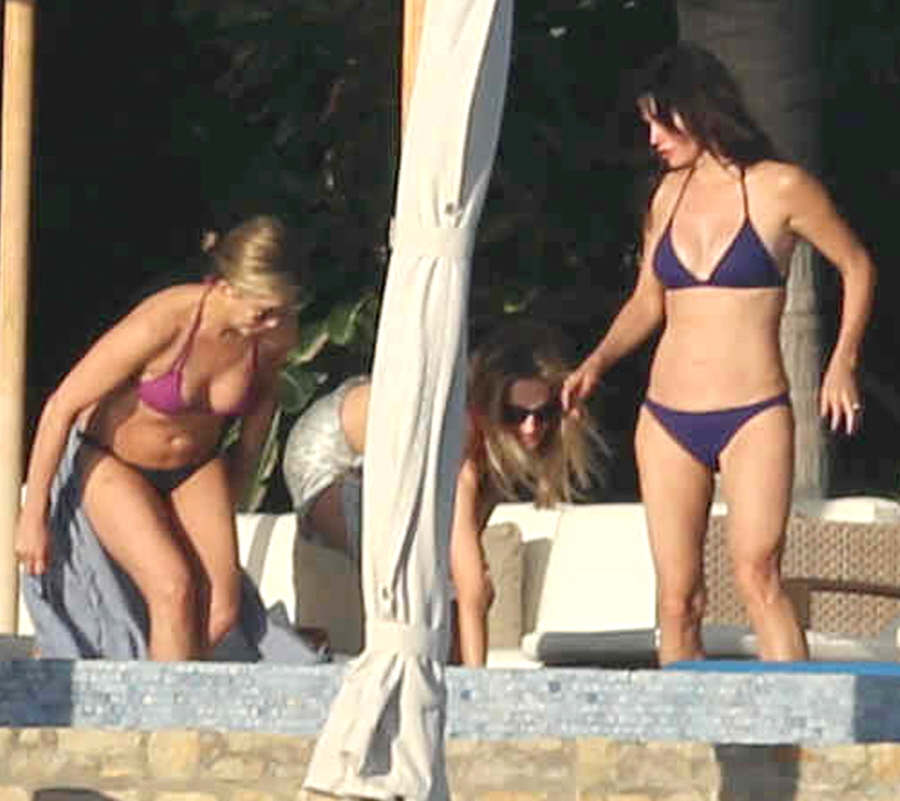 Photos courtesy of Fame/Flynet.