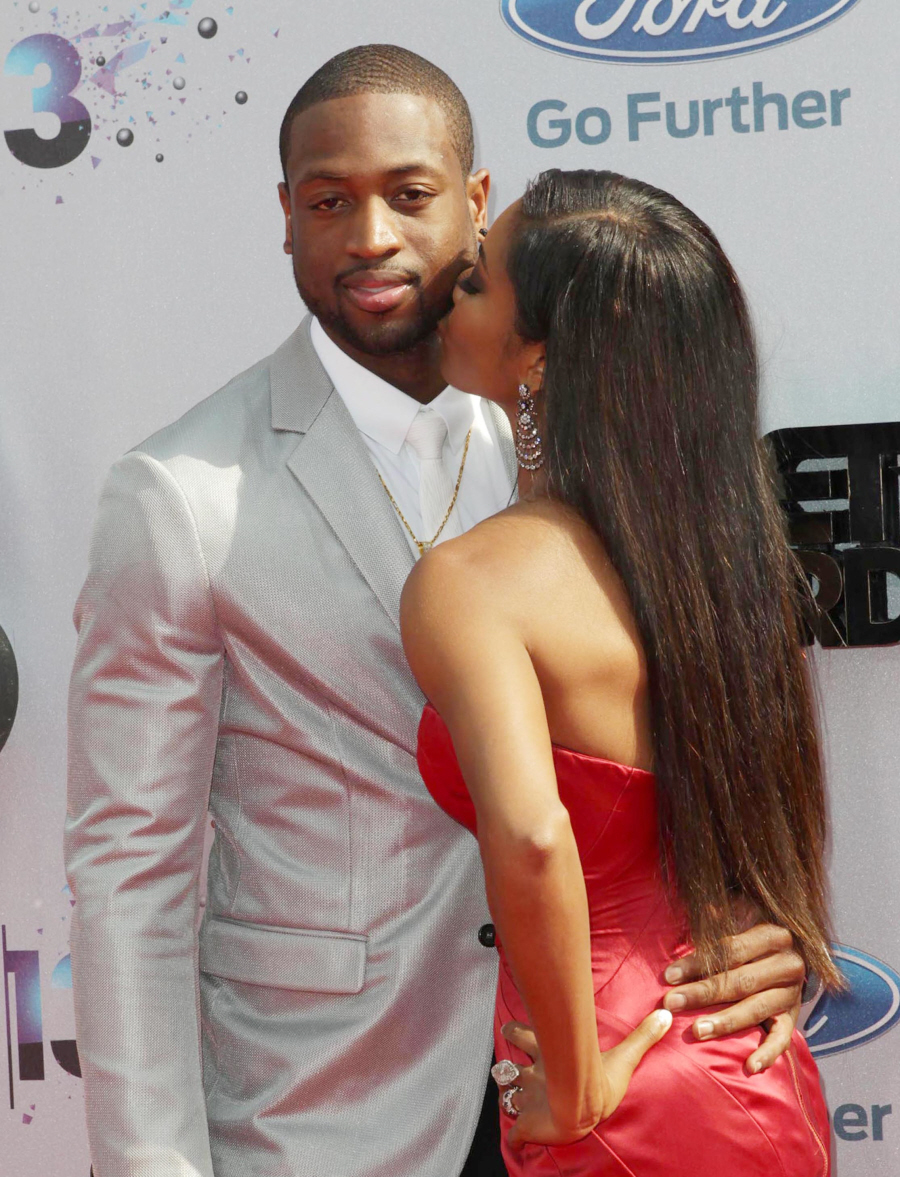 Yesterday, we discussed the shadiness of the Dwyane Wade situation. Apparently, Dwyane fathered a third child sometime in February of 2013 (the baby was born on November 10). When Dwyane Wade confirmed this third child, he made a point of saying that he and Gabrielle Union were on a break when the baby was conceived, and that when he and Gabby got back together, he told her about the pregnancy. Well… it just seemed like a really shady story, obviously. And TMZ's Shady Radar went off too, so they went into overdrive trying to investigate all the angles. They found the woman who gave birth to Wade's kid, and as it turns out, she's also Damon Wayan Jr.'s baby mama too. What the hell?
TMZ Sports has obtained the birth certificate for Dwyane Wade's brand new son … which shows the kid's name is Xavier Zechariah Wade … and he was only born last month.

Of course, Wade recently acknowledged that he had a kid with a woman who isn't his fiancée Gabrielle Union. There are reports that Wade and Union were on a break when the child was conceived.

Now, we know the kid was born in Los Angeles on Nov. 10, 2013 … just 6 weeks before Wade popped the question to Gabrielle, who he's been dating since 2009.

According to the birth certificate, Wade's baby mama is 30-year-old Aja Metoyer. The details of their relationship are basically unknown, except the obvious fact they have a kid together. Aja has two other children.

Metoyer did not list Wade as the father on the birth certificate, but she did give the child Dwyane's last name.

Sources connected to the situation tell us … Dwyane has been making a serious effort to be a part of the child's life and has visited Xavier several times since his birth. Most recently, Dwayne visited his son while he was in L.A. to play the Lakers on Christmas Day.

TMZ Sports has learned … Aja's two other children were fathered by "Happy Endings" star Damon Wayans Jr. … the son of "In Living Color" legend Damon Wayans (obviously).

We're told Damon is very involved in the children's lives.
This is more revealing to me about Damon Wayans rather than Dwyane Wade. I had no idea that DJ Wayans had two kids! Also – Xavier is becoming a popular name these days. January Jones named her "whoopsie" baby Xavier as well update: whoopsie, January named her X-baby Xander. Anyway, I guess we're saying that Dwyane and Aja knew each other, they were friends, and they had some kind of affair. But what about Gabrielle Union? Were Wade and Union really on a break? TMZ investigated (really they just looked through Union's Instagram account) and they came up with an interesting conclusion:
Exactly 9 months before Dwyane Wade's son was born (by a woman who's NOT his fiancee) … Wade and Gabrielle Union were still acting like they were very much a couple … and TMZ has the proof.

We broke the story … Wade's baby mama Aja Metoyer gave birth to Dwyane's son Xavier on Nov. 10. Wade claims the two were on a "break" at the time.

But on February 5th (9 months before the birth), Gabrielle was Instagramming about Wade … posting a photo of the NBA star cuddled up with her dog Sasha along with caption, "Sasha don't play when it comes to her man… 'Down to ride 'til the very end, it's me and my boyfriend.'"
A couple of days before that (on Feb. 1), Gabrielle posted a romantic photo of the couple together from a photo shoot for a "Flashback Friday."

There's more … on February 19th, Gabby posted another pic of Dwyane holding one of her scripts … with the caption, "It takes a village to help an actress learn her lines… @dwyanewade takin a break from his Gatorade commercial to give me a line reading. Thanks coach"

The patter continues until April … when Gabby stopped posting pics of Dwyane and started posting a bunch of sad cryptic quotes. One reads, "We cannot start over, but we can begin now, and make a new ending."

Another says, "Sometimes you have to get knocked down lower than you have ever been, to stand up taller than you ever were."

But on May 16, Wade returns to the picture … with Union posting a photo of the couple, along with the caption, "I like this dude." One would assume it was right around this time that Union decided to take him back.
Which basically means that Dwyane Wade was fooling around on Gabrielle when they were very much together, and when Gabrielle found out that Aja was pregnant (around April), Gabby and Dwyane did split up briefly, only to get back together within a month. So, how much did Gabby know and when did she know and does she just accept the fact that Wade is going to fool around on her a lot? Ugh.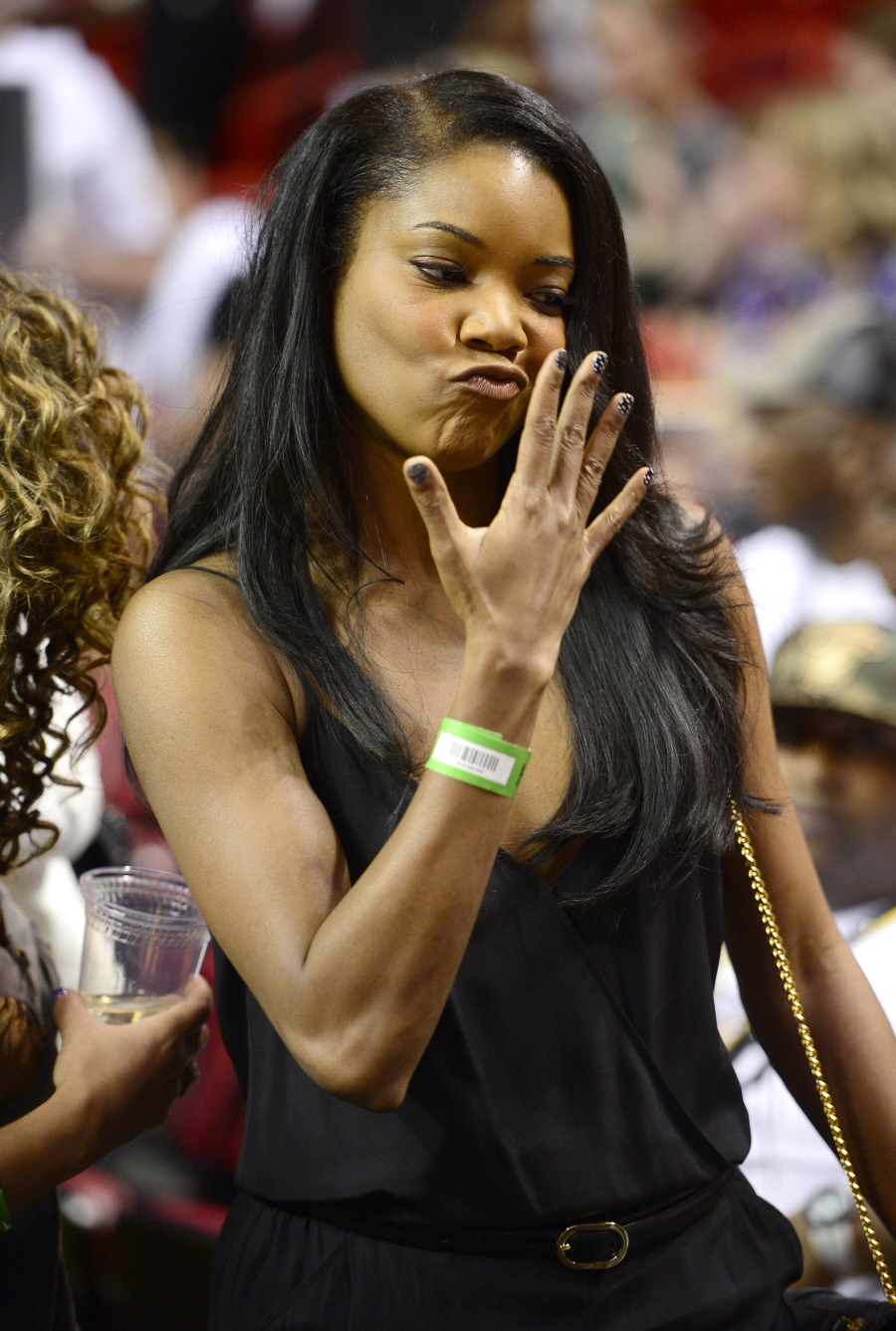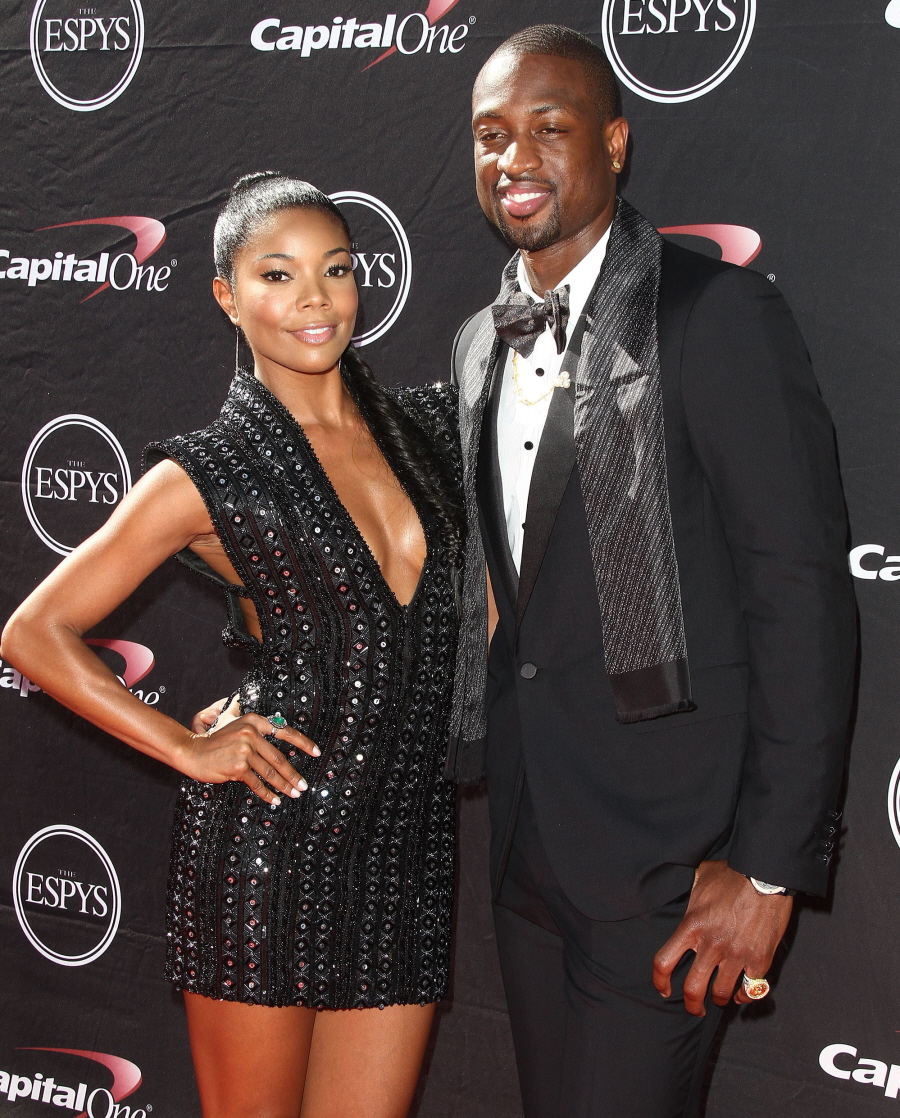 Photos courtesy of WENN, Fame/Flynet.