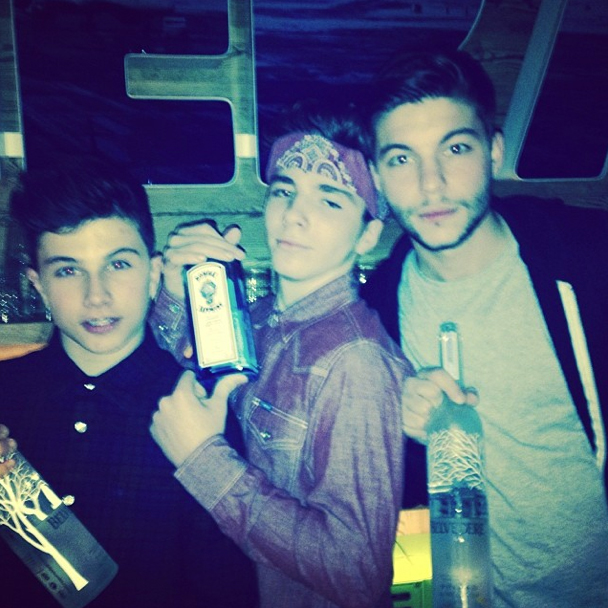 Madonna's been out of the country with her family in Switzerland for the holidays, and she's been Instagramming the whole vacation. As someone who's waking up in sub-zero temps today, I can't imagine voluntarily heading to a snow-filled place for fun. To each their own, right?
Madge has been posting lots of pics of her children having fun on their winter vacay. She's been skiing with Lourdes, David, and Mercy. Recent boytoy Brahim Zaibat has been conspicuously missing from this set of photos, which is amusing because he always looked like another one of Madge's kids. Here's the real controversy though: Madonna posted the above photo of Rocco holding a bottle of gin. I guess it's a picture from New Year's Eve (Madge is posting it late) because the caption reads, "The party has just begun! Bring it! 2014."
Naturally the comments on this photo are full of outrage. Rocco is 13 years old. Even though the drinking age in Switzerland is 16, he doesn't even qualify to partake there. Plus it's not like he's clutching a beverage like Mike's Hard Lemonade in his hand or even champagne. Rocco is holding Bombay Sapphire! That stuff is pretty hardcore even for seasoned adults because it's 94 proof (47% alc/volume). Back when I was a more regular drinker, I loved making gin & tonics with Bombay Sapphire because it was SO effective.
About 24 hours after Madonna posted the offending photo, she followed up on Instagram with a weak "No one was drinking we were just having fun! Calm down and get a sense of humor! Don't start the year off with judgement!" Was this really just a "fun" picture, or is Madge trying to be the ultimate cool mom? I've heard of parents rationalizing their kids drinking at home to avoid greater evils, but c'mon. Rocco is 13. He's a kid who needs his mom to act like a mom. Madonna needs to grow the eff up.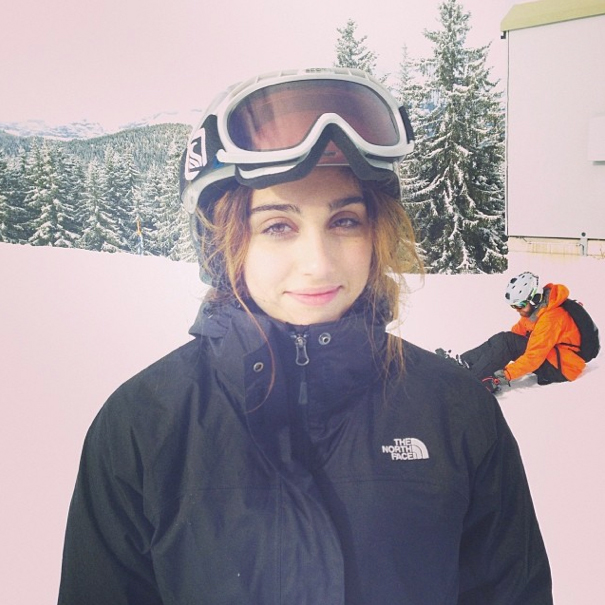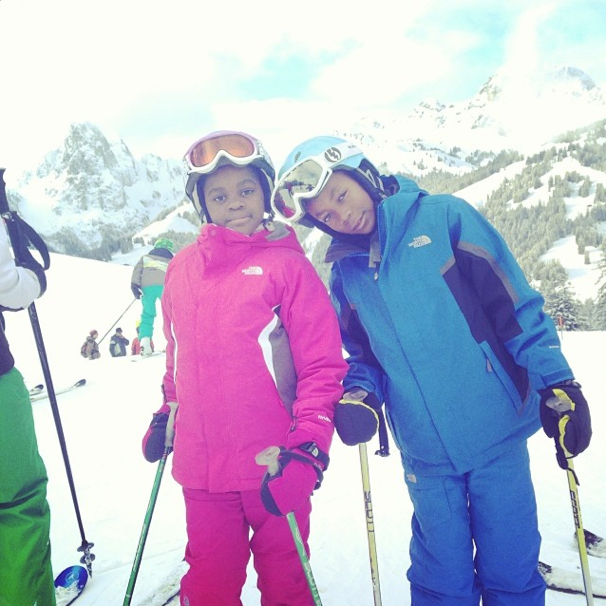 Photos courtesy of Fame/Flynet & Madonna on Instagram