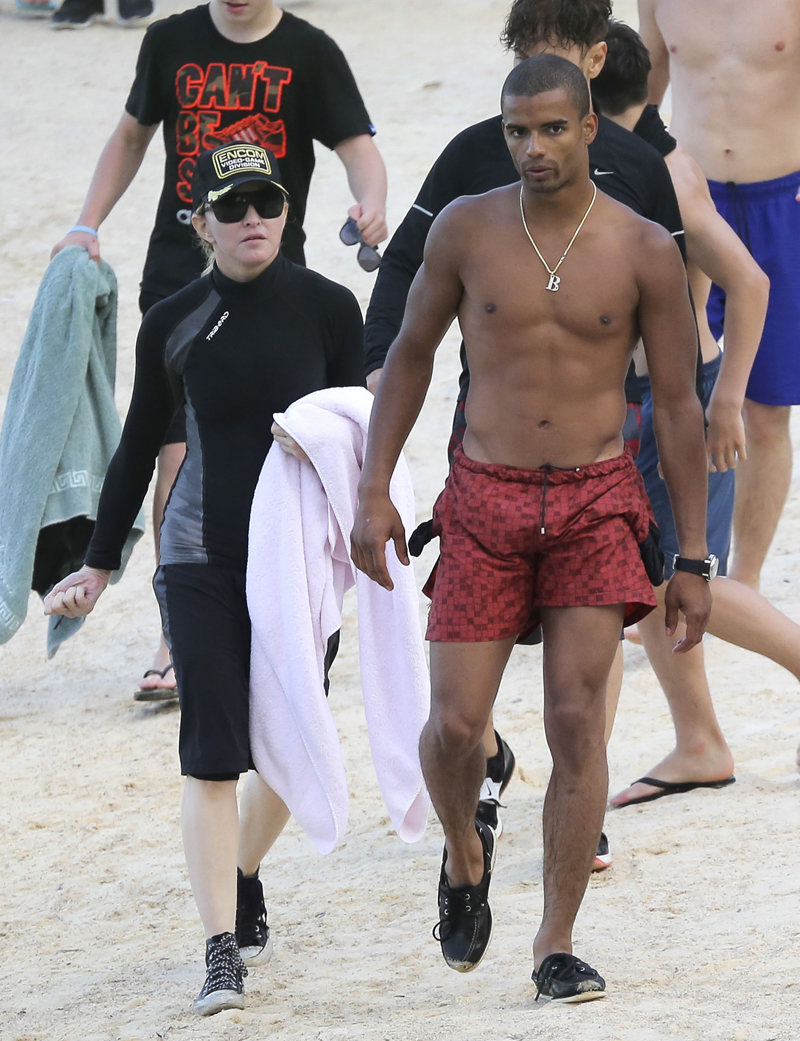 It's the end of an era. As Kaiser reported last week, Madonna, 53, and Brahim Zaibat (which still, as CB once noted, hilariously sounds like "Jailbait"), 24, are on the rocks. This is very sad because Madonna and Brahim have been together since 2010. They've weathered several seasons together and even vacationed together (as these photos show) with Lourdes and Rocco as recently as August. Brahim even groped Madge's ass as Mercy and David looked on. It was so romantic, but now it's done.
I always assumed Madonna would keep Brahim around as long as he suited her purposes and then toss him to the curb with a nice settlement. Rumors of an engagement have persisted for years but have amounted to nothing. In 2011, we heard that Brahim wanted "to make an honest woman" out of Madge. The rumors repeated last August, but alas, it seems this fairytale has ended.
The Mail (citing Perez) says Madge and Brahim had a row over their careers and "clashing work commitments." That's funny because Brahim's job was as a backup dancer for Madonna. That is, until he signed onto the French verson of DWTS and got cozy with his partner, Katrina Patchet. Now we're hearing Brahim's new job was a big reason for the split: "M thought that [DWTS] was too cheesy." Madonna also reportedly feels "used," and there is "no chance" for a reunion.
So yeah, Brahim is probably doing Katrina, and Madonna won't put up with it. Good for her. I can only hope that Madonna won't do Sean Penn again.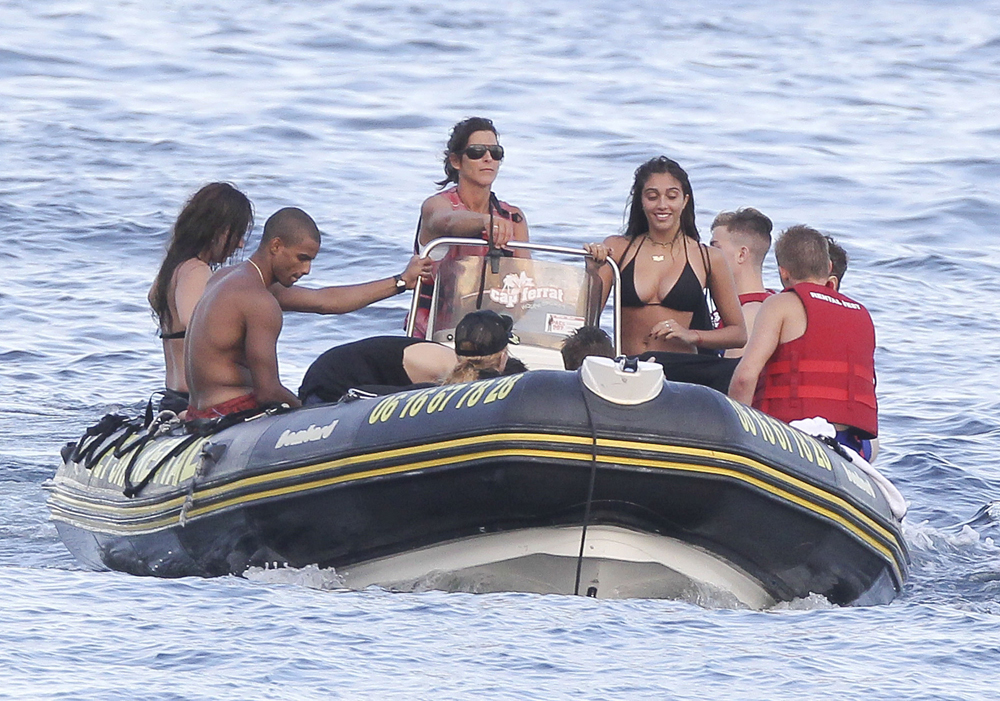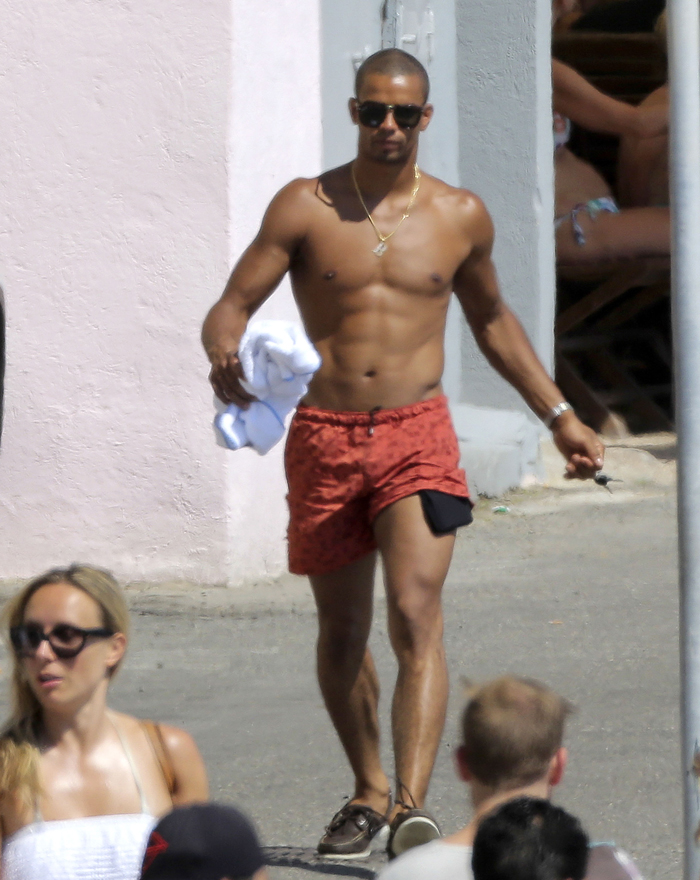 Photos courtesy of Fame/Flynet