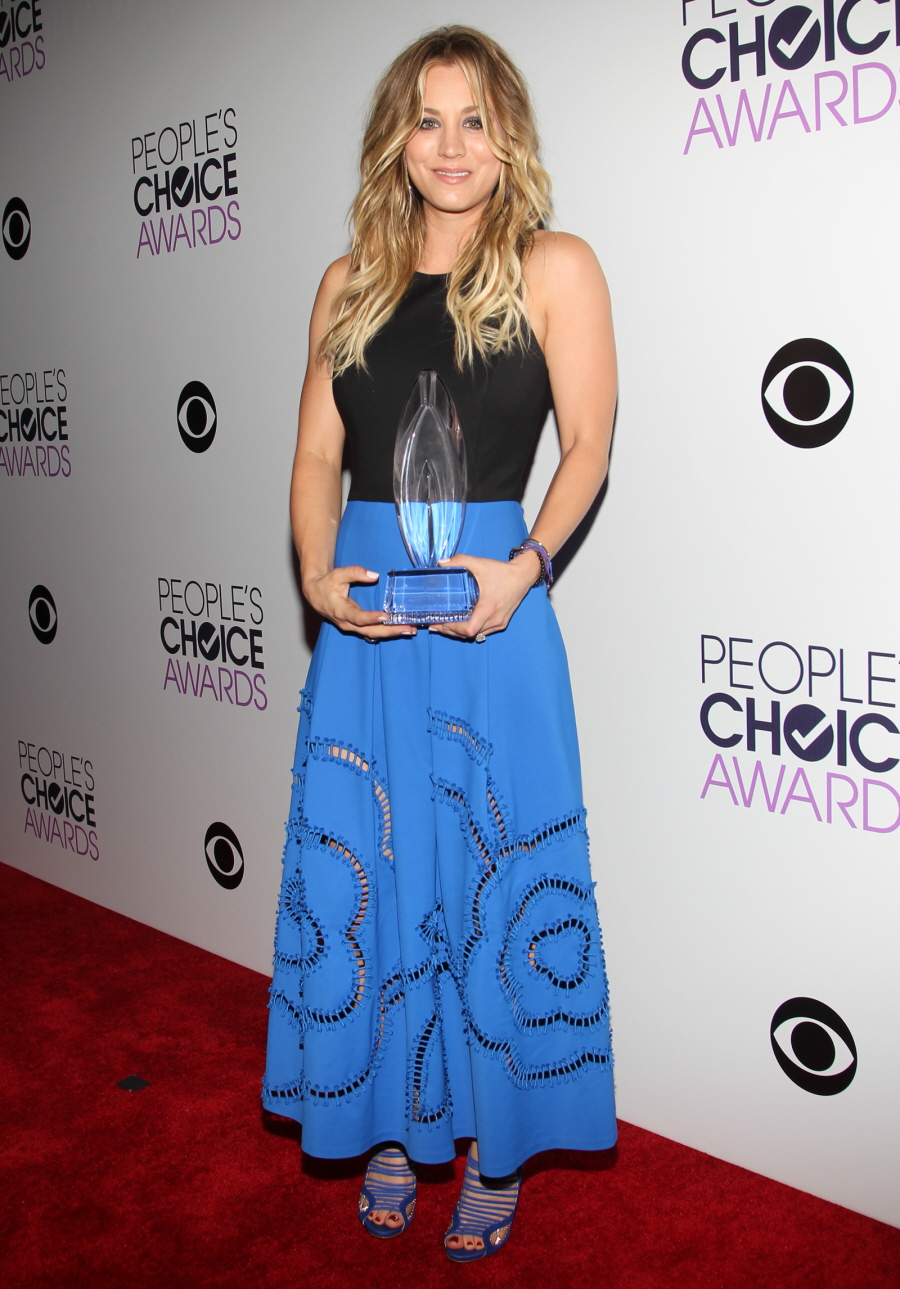 Kaley Cuoco was a big winner at last night's People's Choice Awards. She won "Favorite Comedic TV Actress" or something. Whatever. Kaley always wins at the People's Choice Awards and it's starting to feel like… I don't know, she's our new Jennifer Aniston. She's the bubbly TV princess striving for something more. I swear, in some of the photos I saw of Kaley, she looked like she was over it. Meaning she wants to Katherine Heigl her way into a movie career. SOON. Kaley's dress was Sachin + Babi. I don't loathe it, but I just want to mess around with it a little bit. I think the skirt should be a tad longer, she needs different shoes and maybe pull back her hair…?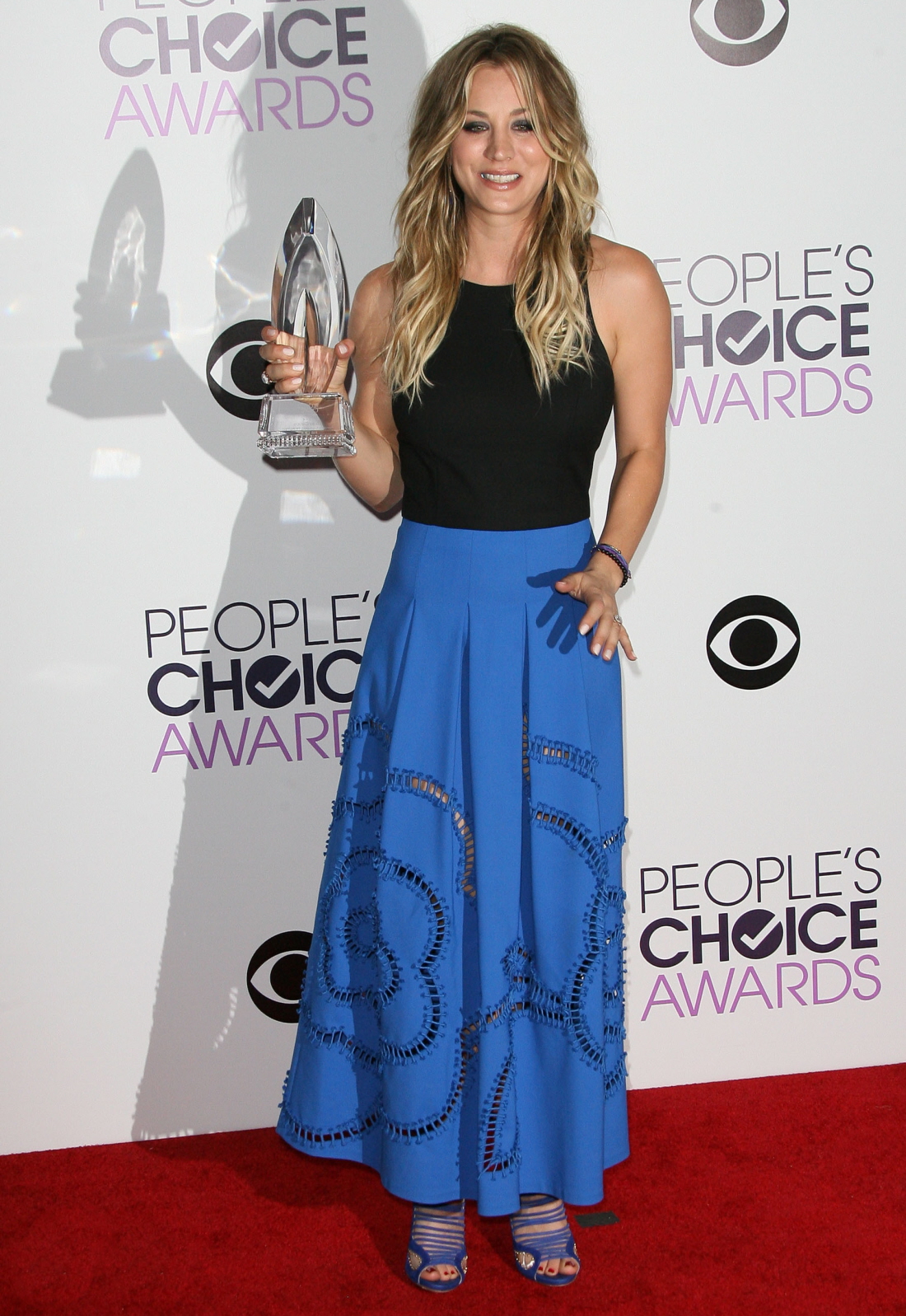 Here's Allison Williams in a David Koma sheath dress. I was surprised by the internet reaction to this dress – people either loved it or hated it. I think it's a great choice for this particular awards show – it's basically a futuristic cocktail dress, and it makes her look like a stewardess from the future. She's giving me a January Jones vibe here – three years ago, January would have worn this with a fauxhawk and raccoon makeup.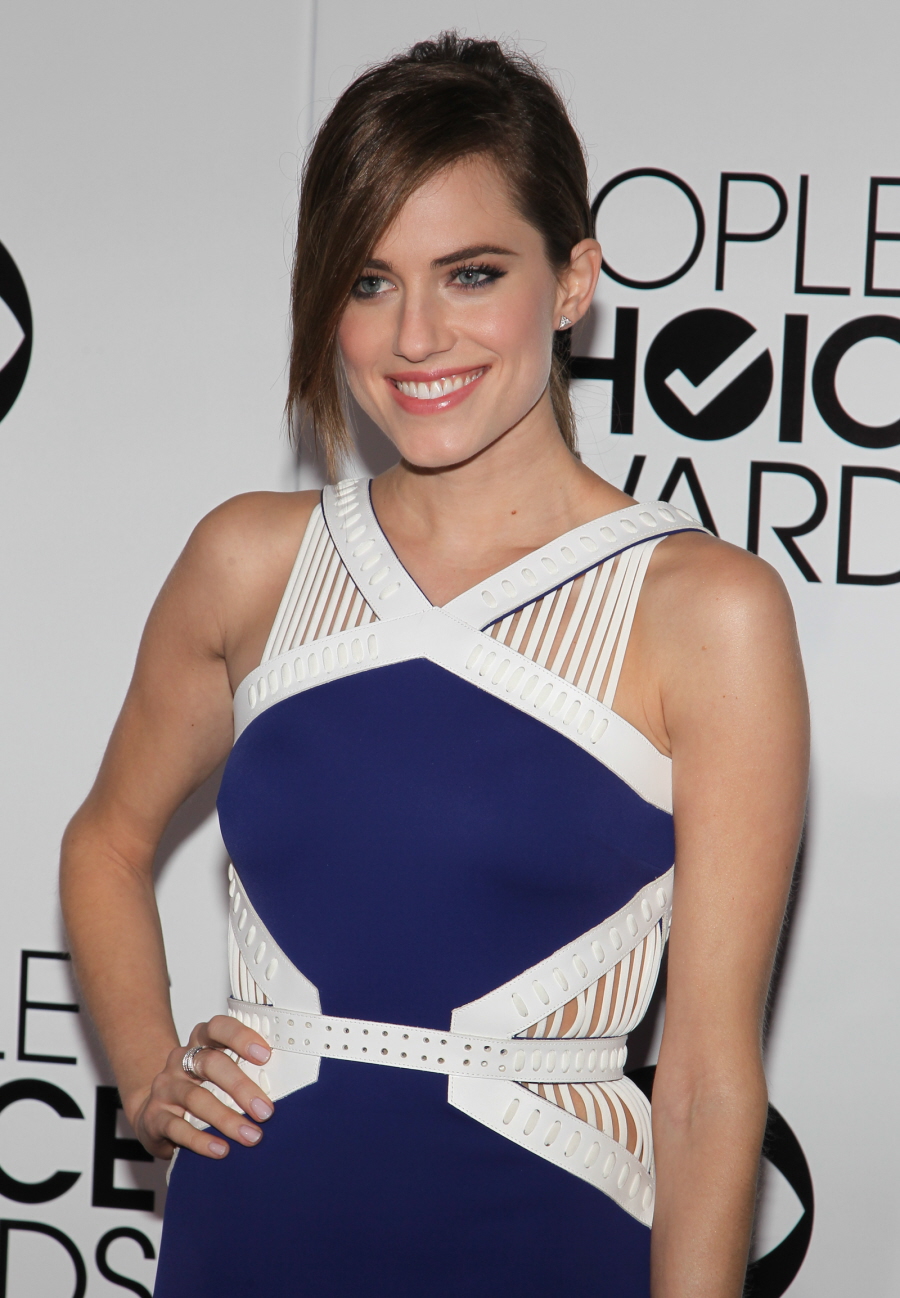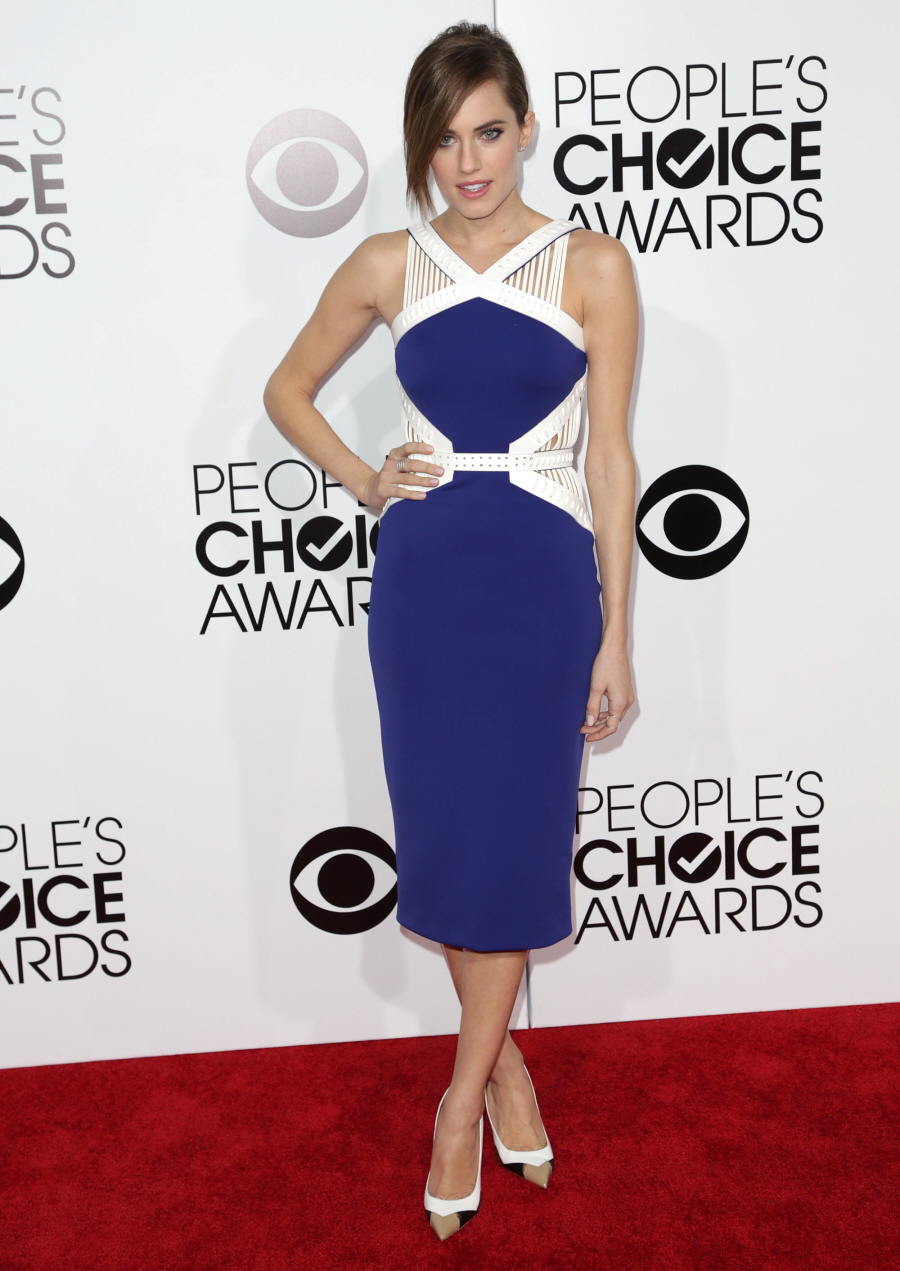 Malin Ackerman has my vote for one of the worst dressed ladies of the night. Malin wore this titsy Cushnie Et Ochs which is just pissing me off. It's one of those situations where having smallish boobs "saves" a look from being too trashy, I guess, and we're just supposed to think it's "sexy". It's not. Maybe this makes me a prude, but good God, Malin. Put your girls away.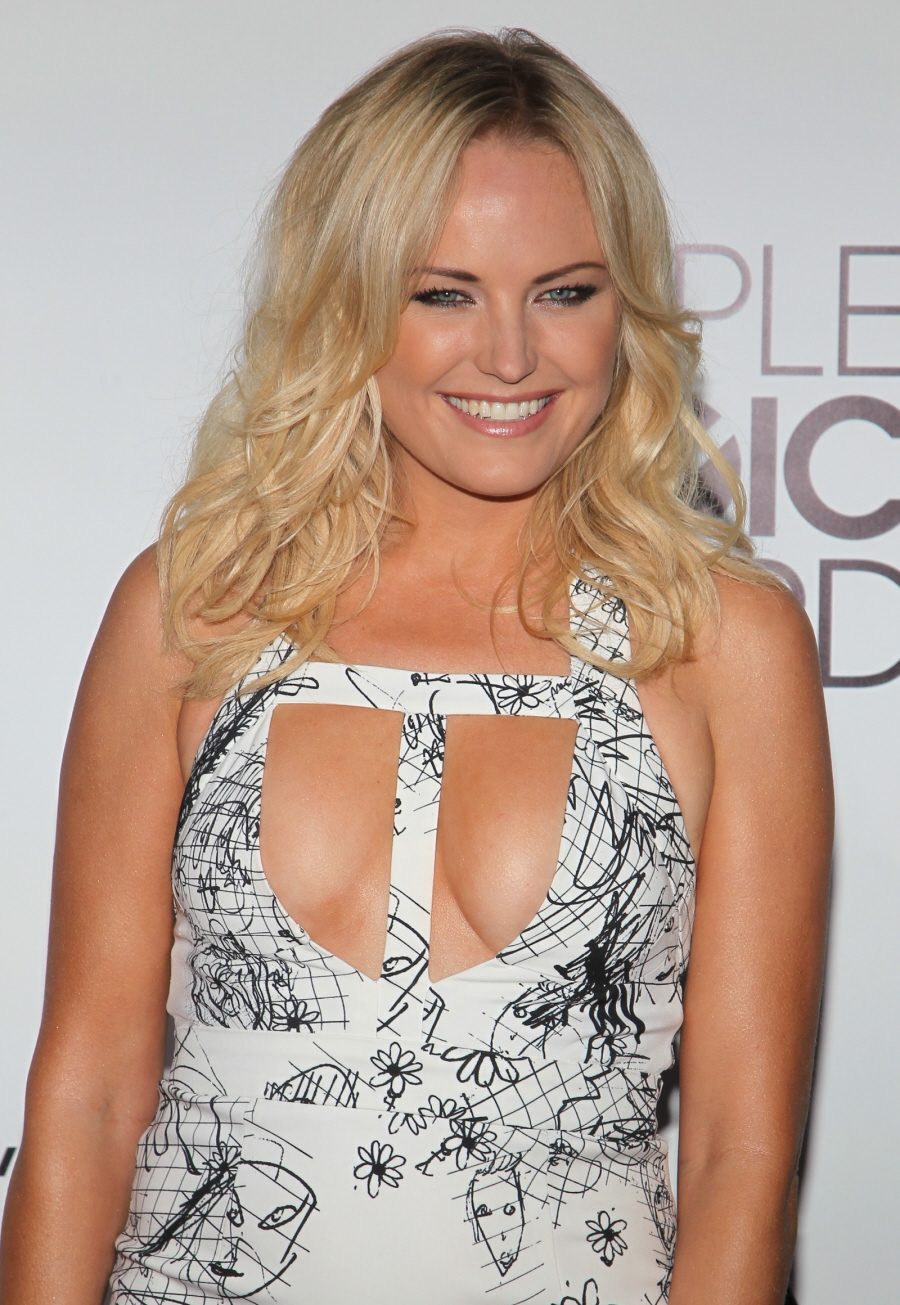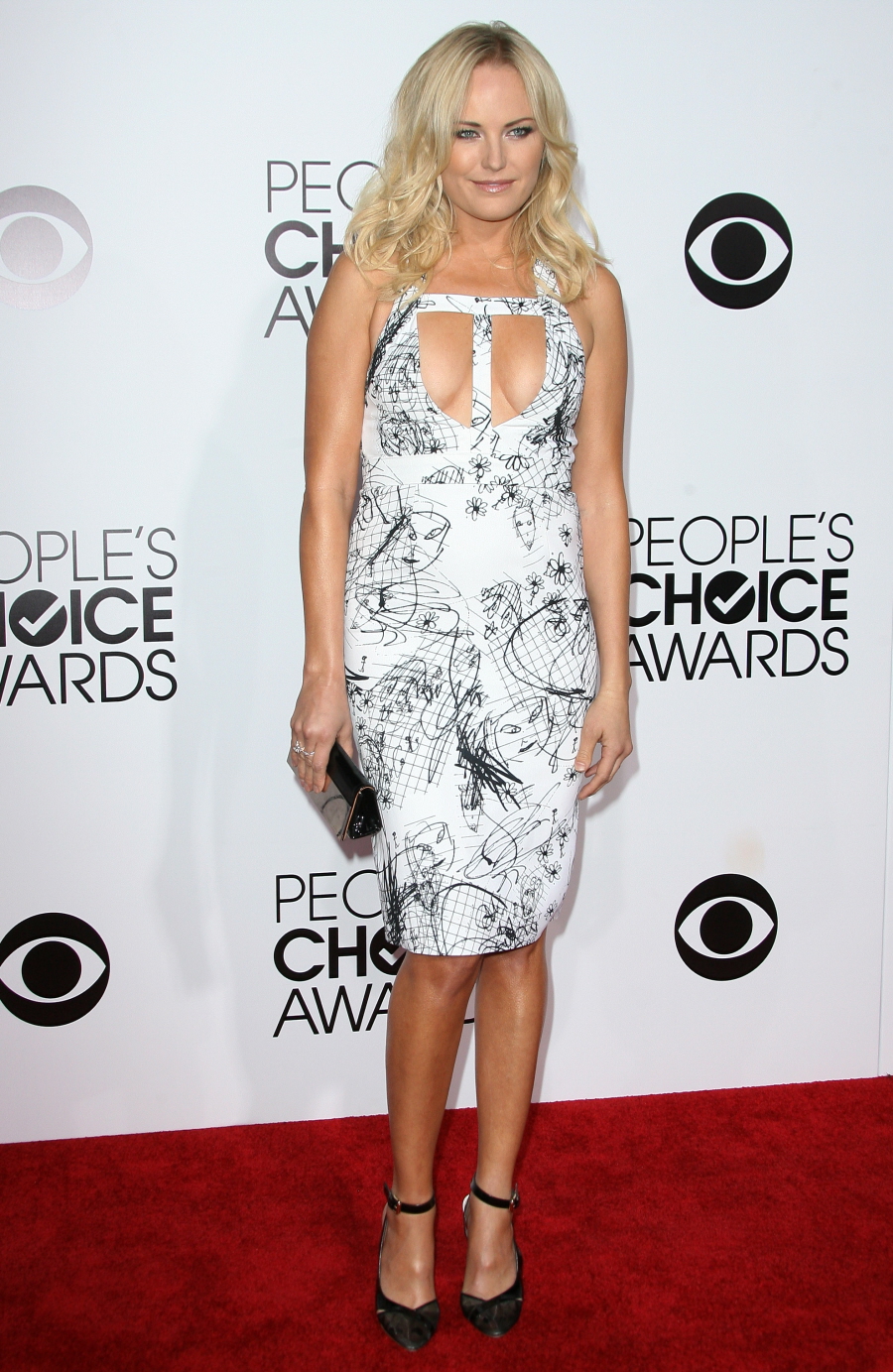 Photos courtesy of WENN.