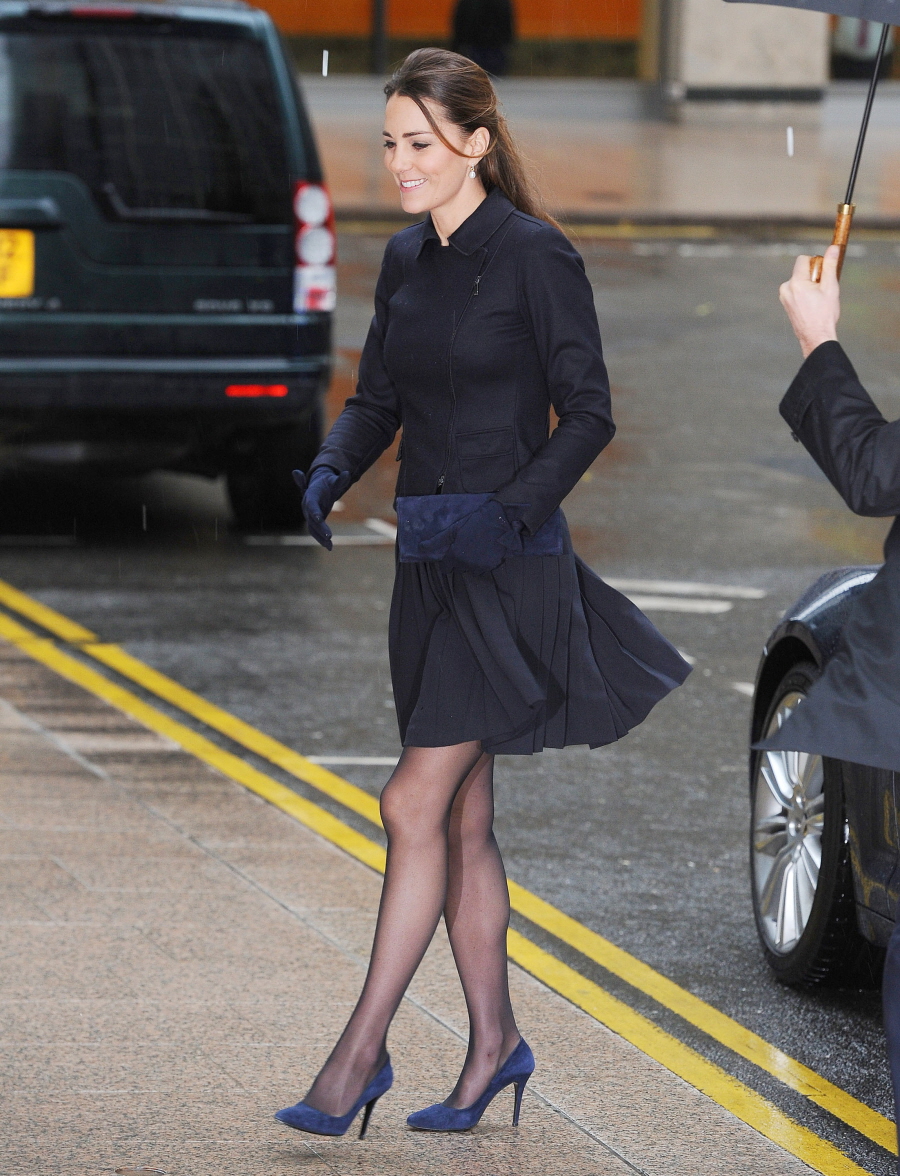 Prince William checked into Cambridge for his first day of "school" on Tuesday. Apparently, he arrived on campus in the morning, and he went back to London in evening. But there are still arrangements for William to have an apartment (either on campus or campus-adjacent, the details are sketchy), so I'm thinking he probably won't make it back to London even half the time he's doing this bespoke course. When we were discussing it on Tuesday, I asked what you guys thought Duchess Kate would do in William's absence. Would "looking after Prince George" be sufficient, would Kate take the baby and go home to her mom's house? Would Kate be allowed to briefly outshine William and take on more solo charity work? The answer so far is "none of the above." While William's away, the girl's just shopping.
As William began his Cambridge course in agriculture Tuesday, his wife, the Duchess of Cambridge, headed out for some retail therapy – just in time for her birthday.

Dressed in a baby blue coat, Kate, who will turn 32 on Thursday, checked out the home furnishings and picked up some supplies at one of her favorite department stores, Peter Jones, in London's Sloane Square. Also spotted in the store: her mother, Carole Middleton, 58.

Fellow shopper Louisa Smith saw Kate in the cashier section, and noted that there was very little fuss about the VIP.

"You wouldn't have known it was Kate Middleton," Smith, an independent distributor for a health and wellness products firm, told PEOPLE. "The shop is always quite calm anyway, and there wasn't a great deal of people around."

In fact, said Smith, "It was only when I did a double-take that I realized it was her."

Once the recognition factor kicked in, Smith was very impressed: "She was absolutely beautiful. She has a very magnetic energy about her. She looked absolutely stunning."

Besides, said the shopper, "It was nice to see her doing ordinary stuff!"

As for her birthday, it doesn't look as if Kate will be able to spend much of it with William, given that he is commuting 60 miles north to Cambridge from their home for the day. (As royal insiders point out, it's a bit early in the term for him to start cutting classes.)

Still, if his first day back to school was any indication, the two should be together again by evening.
Of course there are no photos. I've actually heard (and someone confirm this if it's true) that the UK papers are banned from publishing even Twitter and Instagram photos of Kate and William when they're out and about. Like, no newspaper can publish the photos that commoners publish on their social media accounts. Because it's high treason, apparently, to see the future queen elbow-deep in the discount rack?
Anyway, chica loves to shop. And why not? Charles is paying her bills and William would rather spend her 32nd birthday (today!) with nubile coeds. I'm not even joking – it's being widely reported that William is staying at Cambridge today while Kate celebrates her birthday "privately" with her mom at Kensington Palace. So…shop away, duchess. Shop away. And happy birthday, chica.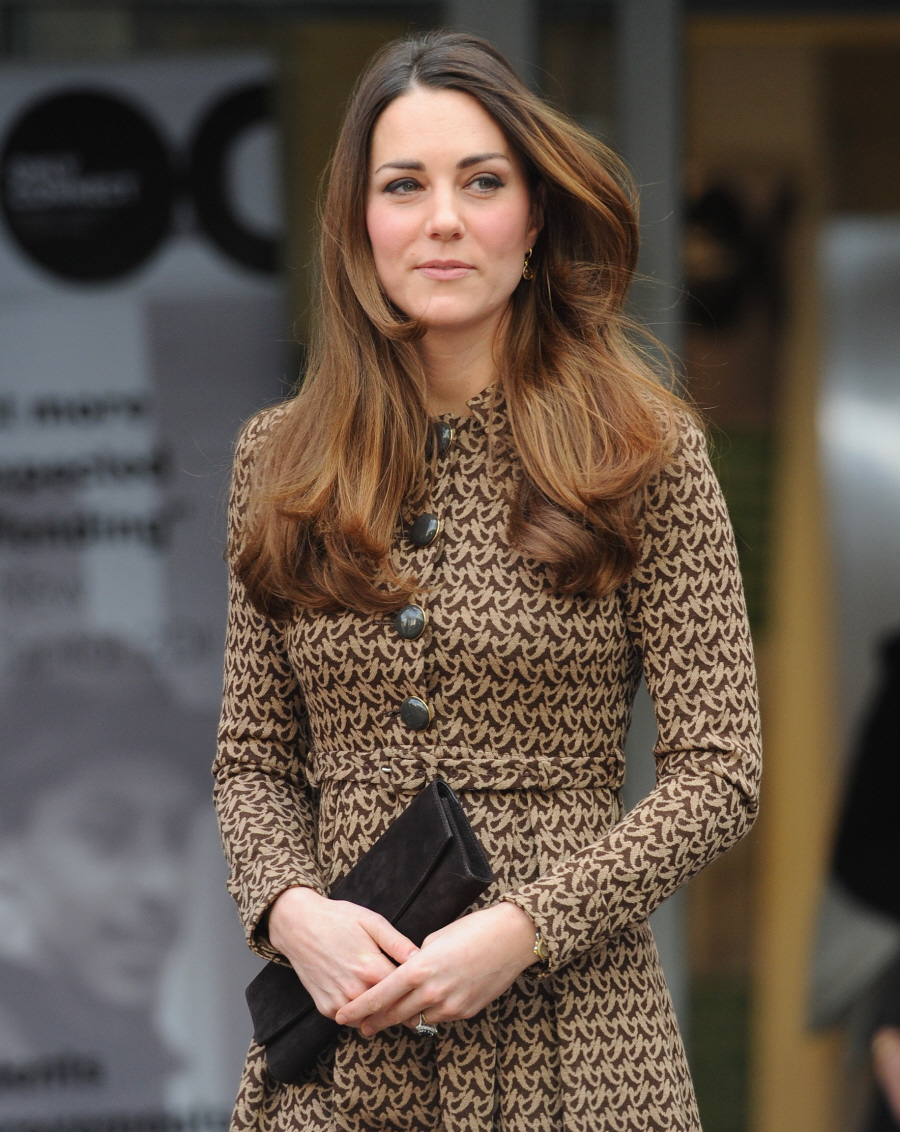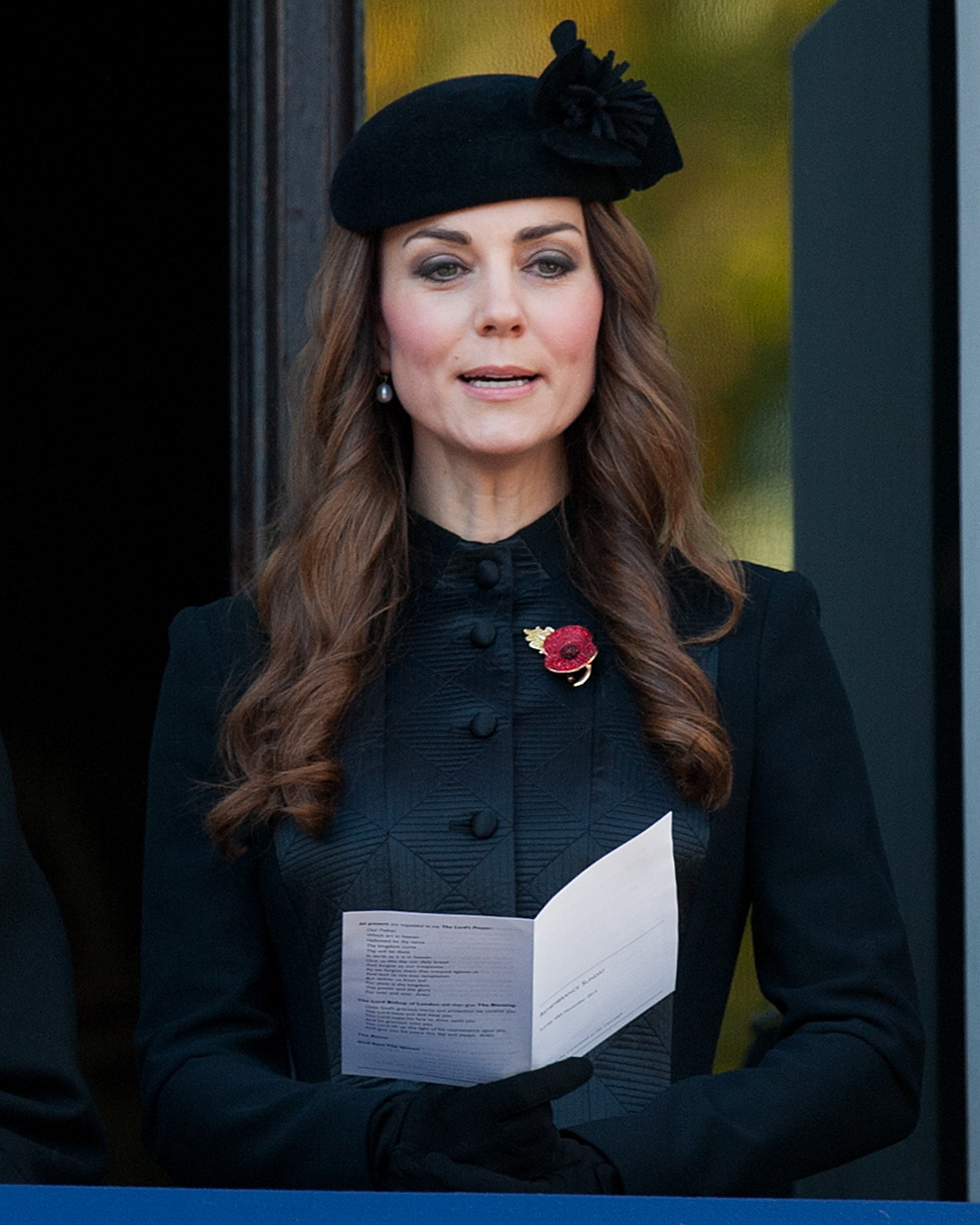 Photos courtesy of WENN, Fame/Flynet.