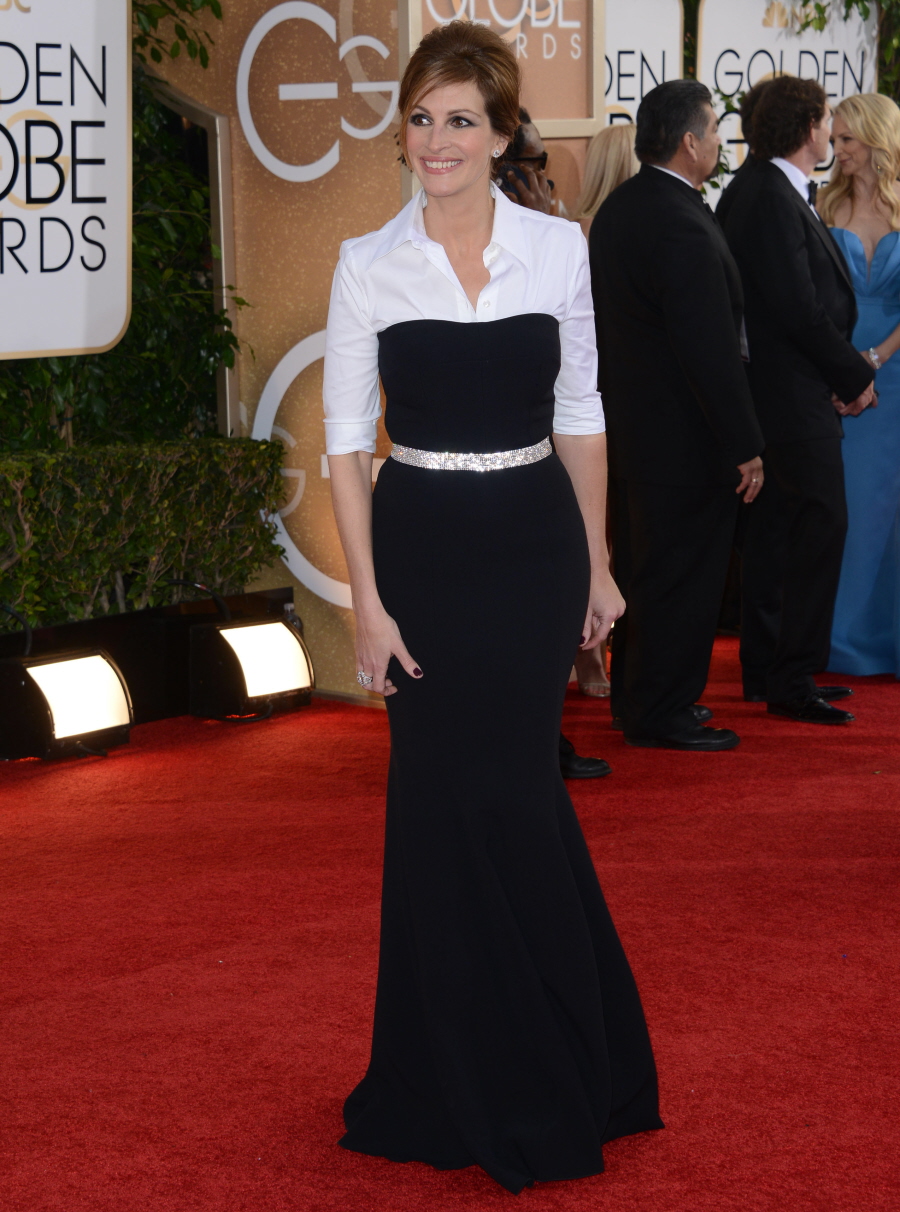 Surprisingly, one of my most controversial tweets last night was NOT the one where I called Leonardo DiCaprio an "old whore" (he is, btw). No, the tweet that garnered the most yelling was one where I said I didn't really hate what Julia Roberts was wearing. And you know what? I still don't. GO AHEAD AND YELL. Was it the best thing she's ever worn? Of course not. But I'm old-school – I don't consider Julia to be any kind of fashion icon, nor is she one of my annual Ones to Watch on any given red carpet. Julia, as I'm sure she will tell you, has more important things to do than care about fashion. So for a woman who doesn't give a crap, this Dolce & Gabbana look was okay. Not great, but not awful.
What would have been a boring black column dress was given some life with the addition of a white blouse underneath (and I think the blouse is actually some sort of Evening Dickie). Was the sparkly belt confusing? Yes. Was her beehive dated? Of course. But considering all of the terrible hair and awful styling last night, Julia's whole look was far from the worst.
Julia was at her patronizing best on the red carpet too, she practically shoved Taylor Swift out of the way. I have to wonder… is Taylor Swift's future as some kind of Julia? Deep thoughts. Anyway, Swifty wore this horrendous Carolina Herrera gown which… ugh. She might have felt princess-y in it, but it did not photograph well at all. It looked so cheap and just like a prom dress she would have gotten at the mall. There was some sort of "hidden bustle" too which made it look like she had a butt tumor. Also: HAPPY DAYS because Taylor Swift and Julia both lost their awards. And Taylor got some serious shade from Tina Fey on stage. All in all, it was a great night to be a Hater.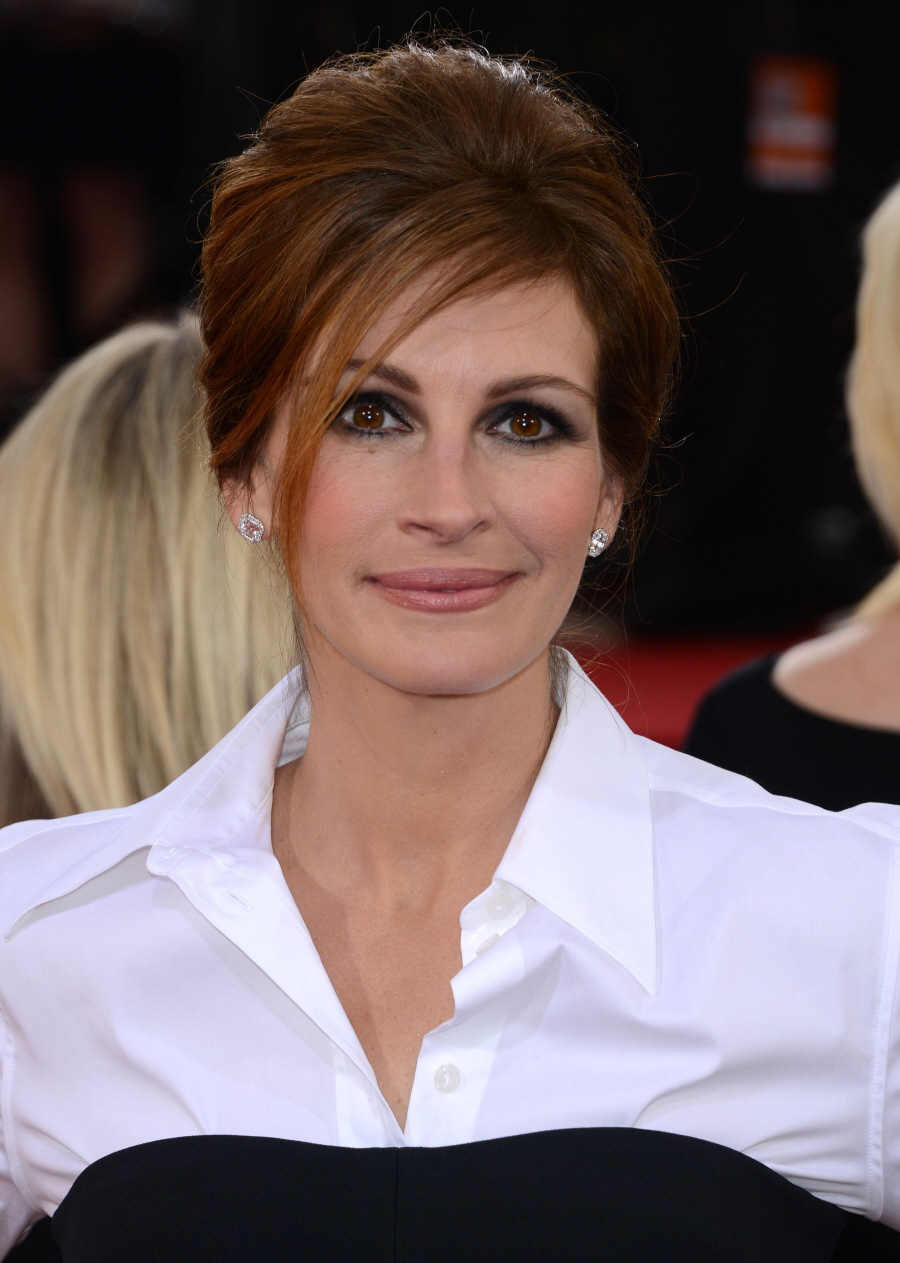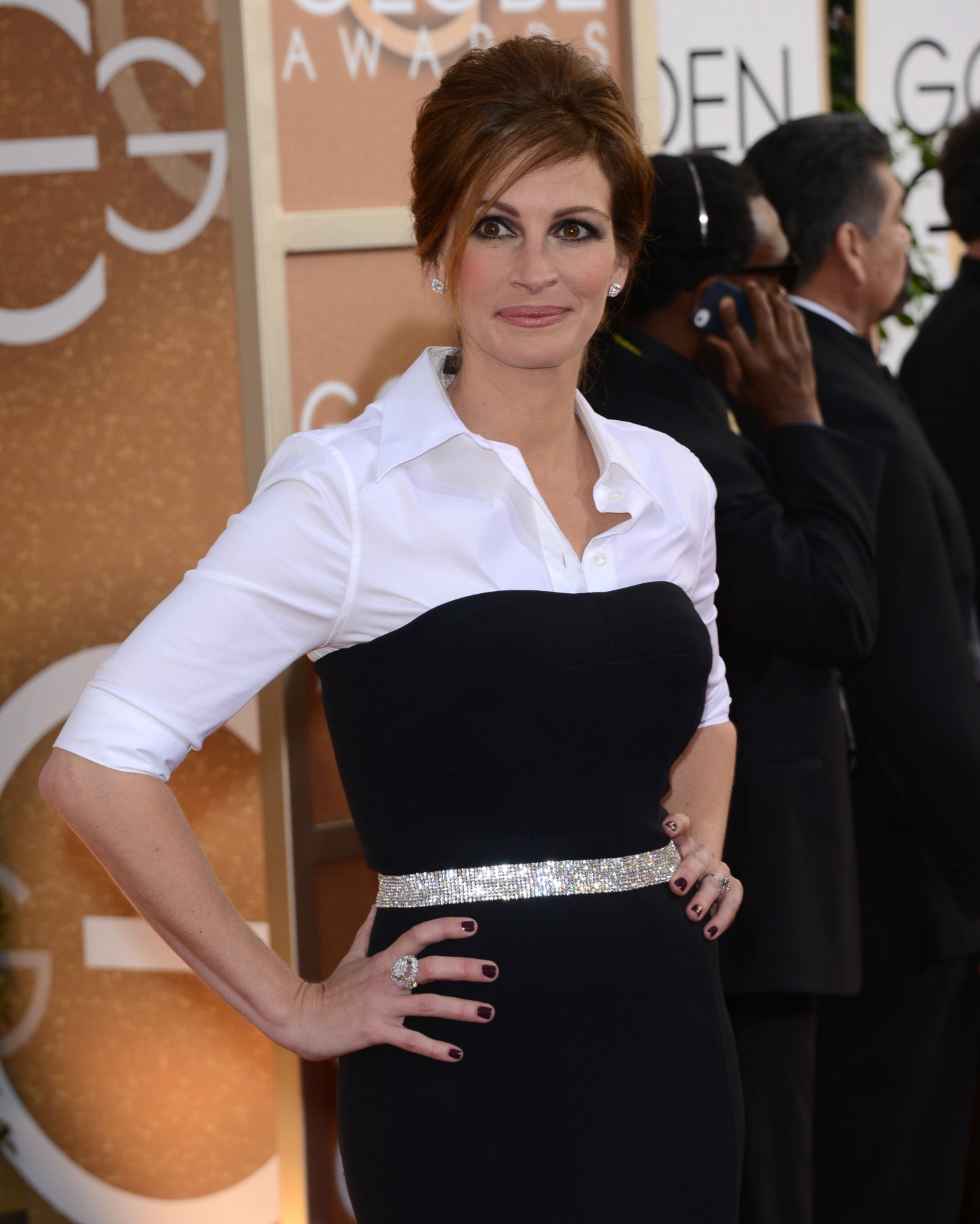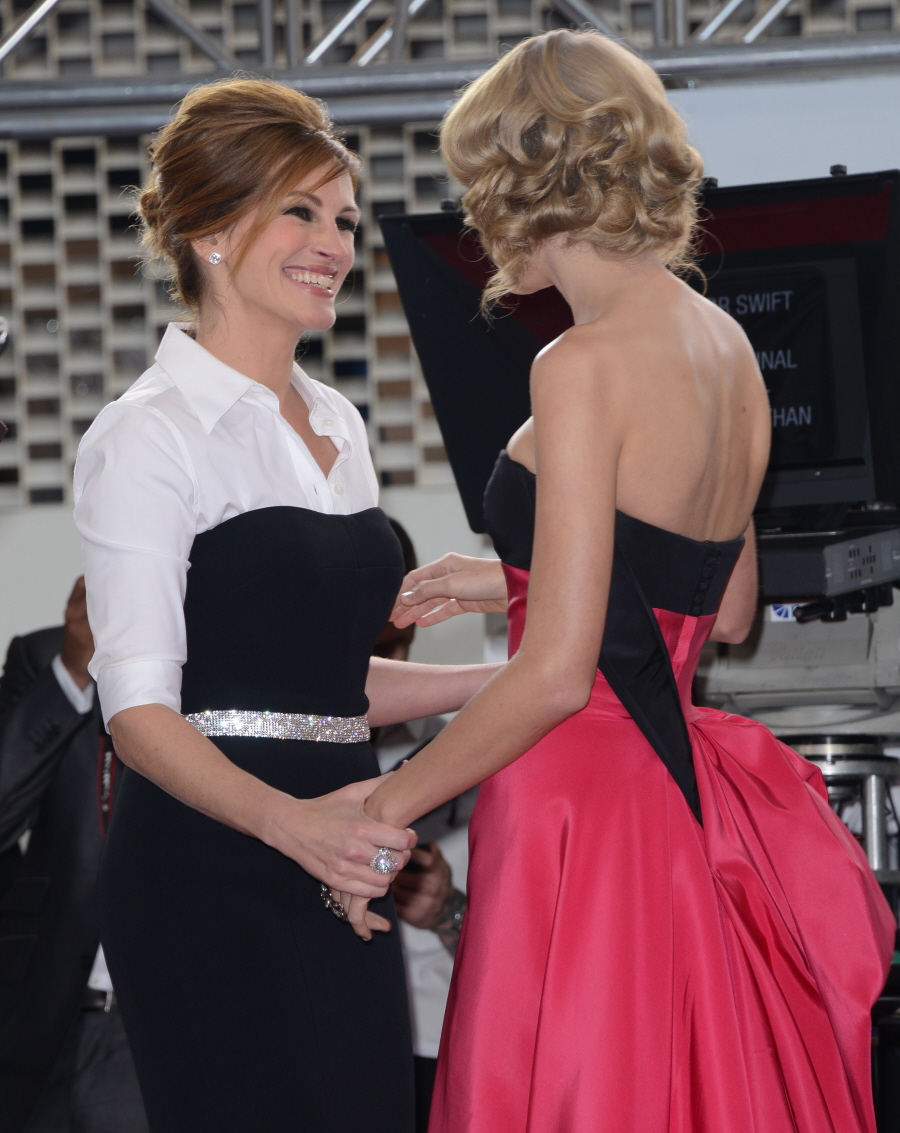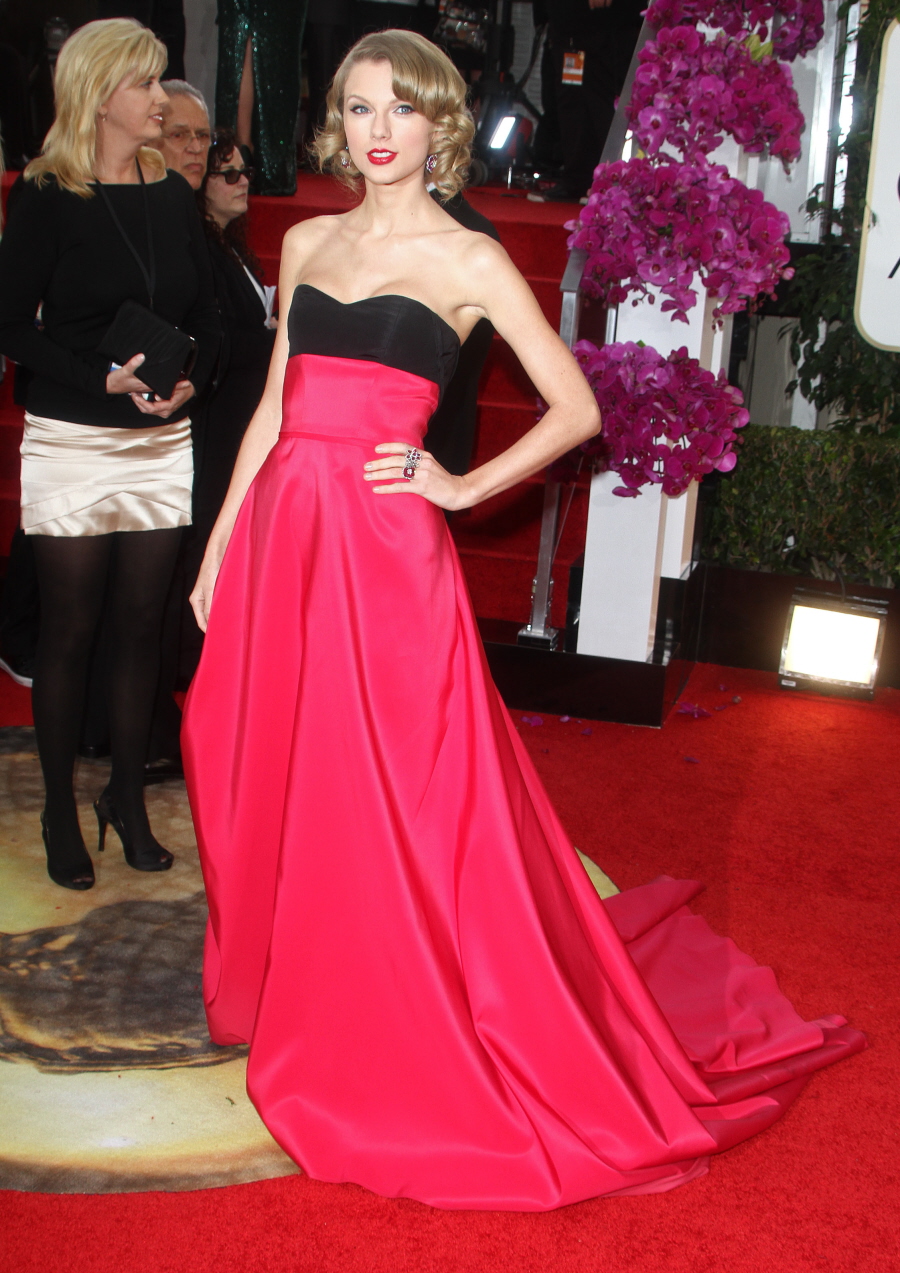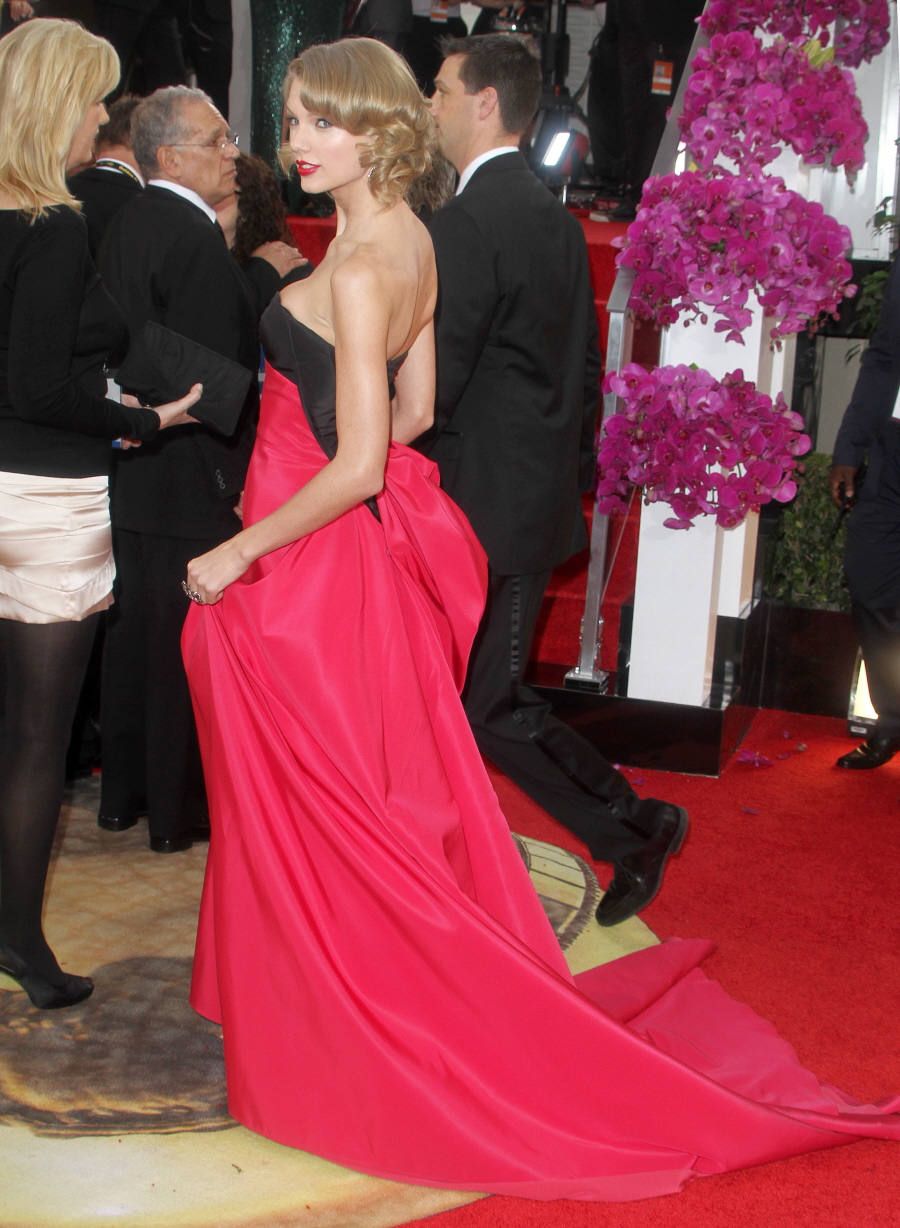 Photos courtesy of Fame/Flynet.