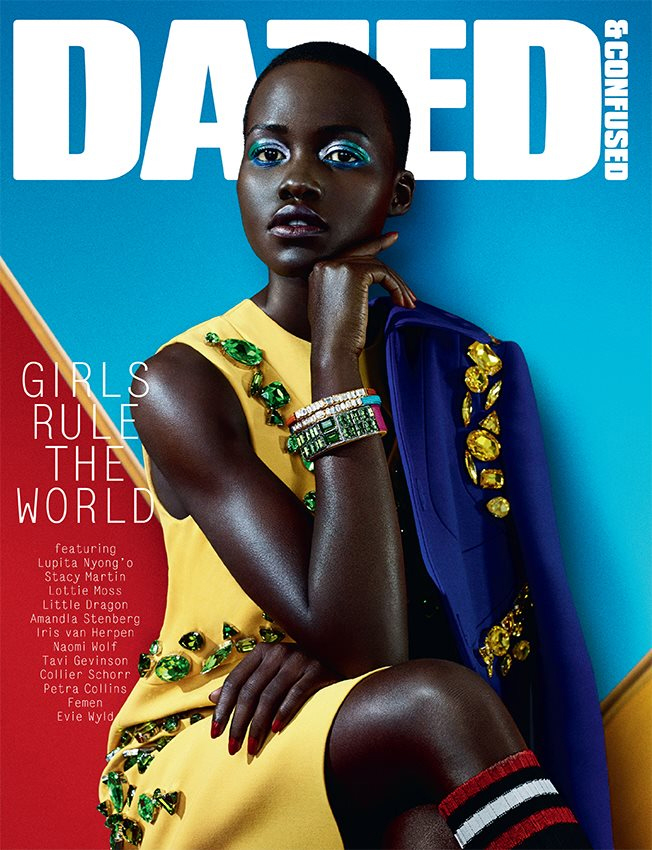 Lupita Nyong'o covers the new issue of Dazed & Confused magazine. Honestly, I don't really "get" Dazed & Confused, like… I don't know if they're supposed to be fashion, entertainment, arts, politics or whatever. I don't think I've ever flipped through a copy – I just see the covers & shoots online, and they're almost always bizarre. I guess the sheer fact that Lupita is so beautiful and she carries herself with such a regal air, that's what saves this shoot. Because the stylists were definitely trying too hard for avant-garde.
Anyway, Lupita is pretty much guaranteed an Oscar nomination when they are announced this Thursday. Even though I was disappointed that Lupita didn't get a Golden Globe, I like that she was still one of the most talked-about women on the carpet, and the HFPA's near-total snub of 12 Years a Slave might work in their favor in the long run – now Oscar voters are looking around and deciding, "Yeah, Jennifer Lawrence doesn't really deserve it again, Lupita is fabulous." Speaking of… Lupita gave another great interview to The Telegraph. You can read the full piece here and here are some highlights:
Her family, childhood: Lupita lived 'a very middle-class life' in the quiet suburbs and gated communities of Nairobi. 'I loved make-believe,' she says. 'I was the child in the cupboard playing with my Barbies.' When she was eight or nine she watched The Color Purple, the film adaptation of Alice Walker's novel. 'It was first time I'd seen someone like me on screen,' Nyong'o says. 'Whoopi Goldberg had my kind of hair and was dark like me. I thought, maybe I could do this for a living.'

She's also a writer/director/producer: 'I love filmmaking,' she says, 'but I decided to go to drama school because I thought that when I'm 60 and looking back on my life, if acting hadn't been a part of it, I would hate myself.'

Getting hired for 12 YAS while she at Yale Drama: 'I was very intimidated. Every day I thought the phone was going to ring and it was going to be Steve saying, "I'm sorry, I made a mistake."' And then she would remember the reaction of her father – solid, successful, suspicious of acting's vagaries. 'My parents had been very worried about what I was going to do.' When she called him with the news that she was going to be in a film with Brad Pitt, his only comment was, 'Oh, so you have a job!' 'That put things into perspective,' she says. 'It was a job, and the intimidation of doing it with all these people had to be put aside.'

Research: She visited the National Great Blacks in Wax Museum in Baltimore. 'The first thing I saw when I walked in the door was a 500lb bale of cotton,' she says, 'and it was taller than me, thicker than me, wider than me, and I was just met with the loftiness of Patsey.' One of the most shocking things she learnt was that it was common to make accessories out of the skin of slaves that died. There were wallets and bags, and they were prized possessions. 'It doesn't get more horrific than that,' she says. 'I was stunned that I hadn't even heard the name Solomon Northup,' she continues. 'In school we learnt about slavery but we spent more time learning about the Holocaust.'

Corn dolls: It was her idea to have Patsey making corn dolls during what little free time she had. 'I felt she was robbed of her childhood and I wanted to find ways of capturing that sensibility. Steve loved the idea and I learnt how to make the dolls, and made one almost every day. It was a therapeutic thing for Patsey, a way to stay in the zone, a part of her that couldn't be enslaved.'

She couldn't stay with Patsey: 'Patsey kept me awake at night from the day Steve called me, to the day I left the set and then for some days after that.' Not that she stayed in character between takes. 'To do that would be to go crazy. Michael [Fassbender] and I had this ritual of "making nice" before and after scenes. We wouldn't say anything to each other, just a look in the eye and a grasping of hands. Our characters are in such opposition but we as actors needed each other in order to be able to go the distance.'
Lupita also talks about preparing for the awful scene near the end of the film where Patsey is whipped. That scene is so awful, so damaging, I don't think many people can or should watch the whole thing without averting their eyes. It was so bad, I had to ask CB (when we were watching the film together) if Epps had just killed Patsey. Just being reminded of it… makes me remember how much I want Lupita to win the Oscar.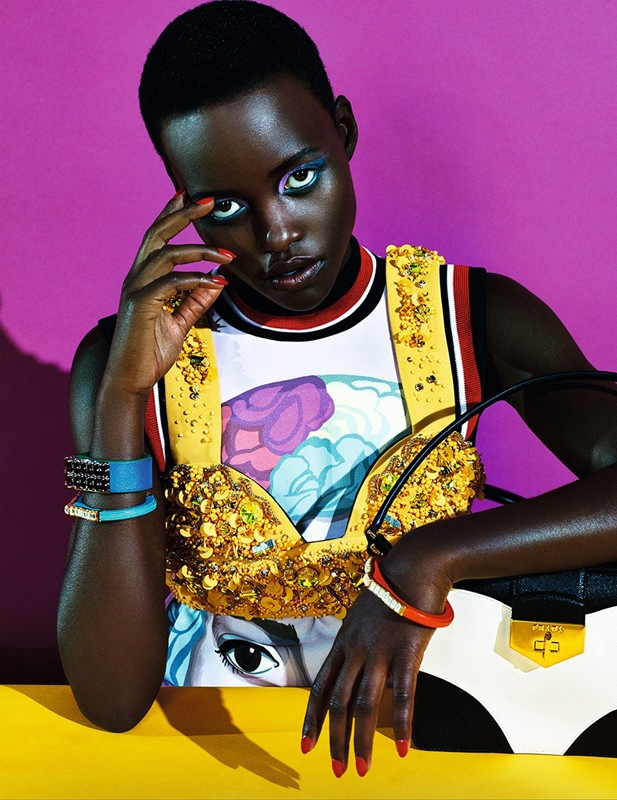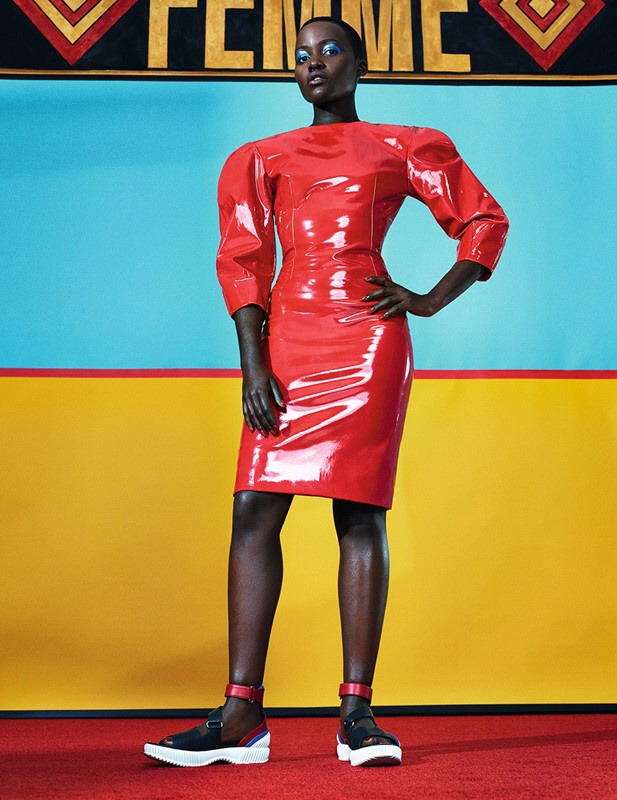 Photos courtesy of Dazed & Confused.