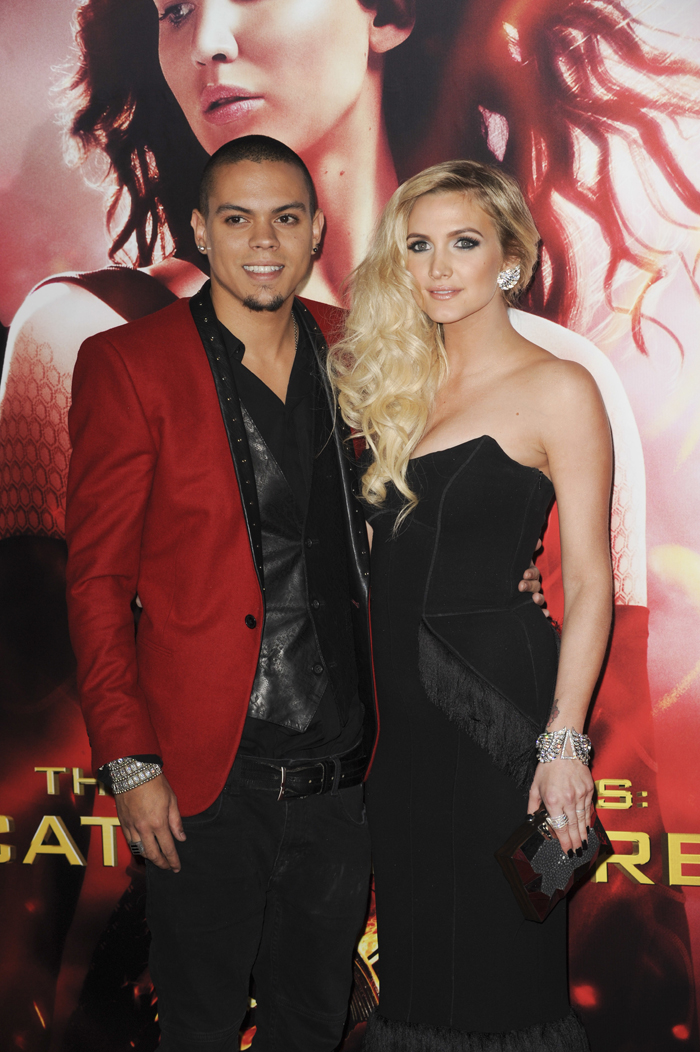 I really don't know what's going on with Ashlee Simpson these days. Professionally, she's not doing much of anything. She hasn't released an album in several years, and the highlight of her IMDb profile is still a mere 13 episodes of that Melrose Place remake. Ashlee is kind of a mess. I remember wondering why she was all tarted up like a Real Housewife at the recent LA premiere of Catching Fire. She was there with her then boyfriend, Evan Ross. He's the son of Diana Ross and will play Messalla in the upcoming Mockingjay movies. Poor Messalla doesn't know what's coming to him.
Ashlee has had an interesting love life over the past few years. She and Pete Wentz divorced, and she moved on to Boardwalk Empire's Vincent Piazza. In early April of last year, Ashlee was said to be "determined to marry" Vincent and "have his baby." They broke up shortly thereafter, and Ash quickly moved onto Evan. Now Ashlee has posted a engagement announcement on Twitter with a halfway decent shot of her ring. Nice Instagram filters.
My baby love and I are ENGAGED!!! Hallelujah Hawaii !!!!! pic.twitter.com/KVwoltverE

— Ashlee Simpson (@ashleesimpson) January 14, 2014
Congrats? I mean, really. Congratulations to Ashlee and Evan. I don't know anything about the guy, but he must have money if his mom is Diana Ross. I imagine Ashlee is still earning some residuals off her old music. I wonder if she still has a drinking problem and if this ultra-blonde Housewife look is merely a phase. I worry about Ashlee and hope that she is well.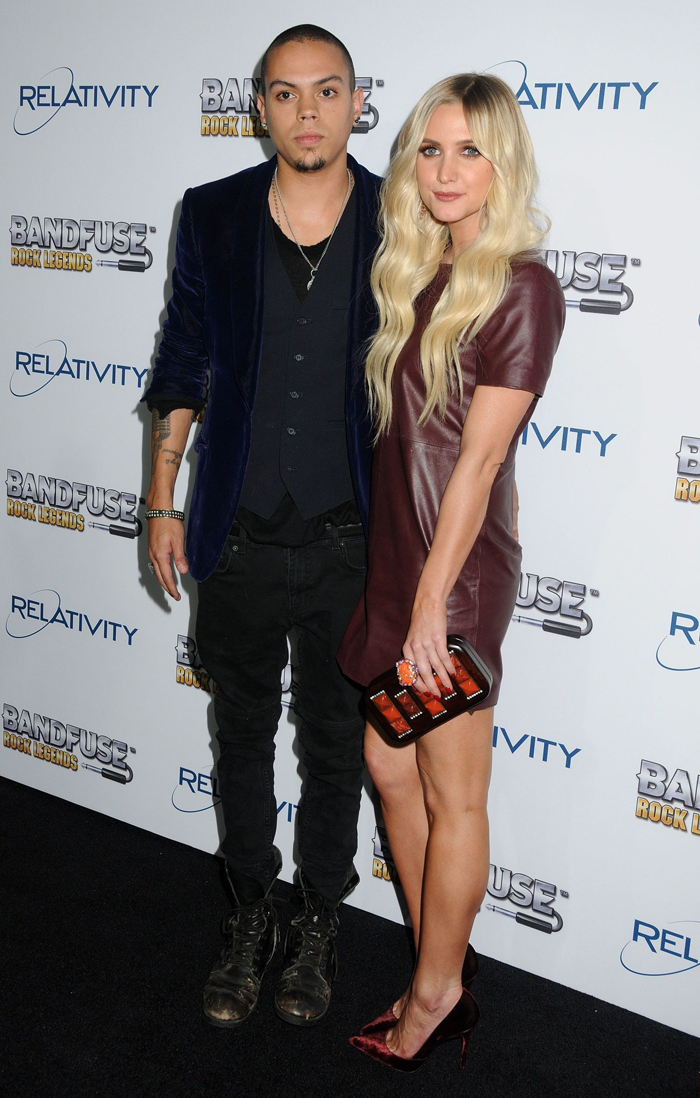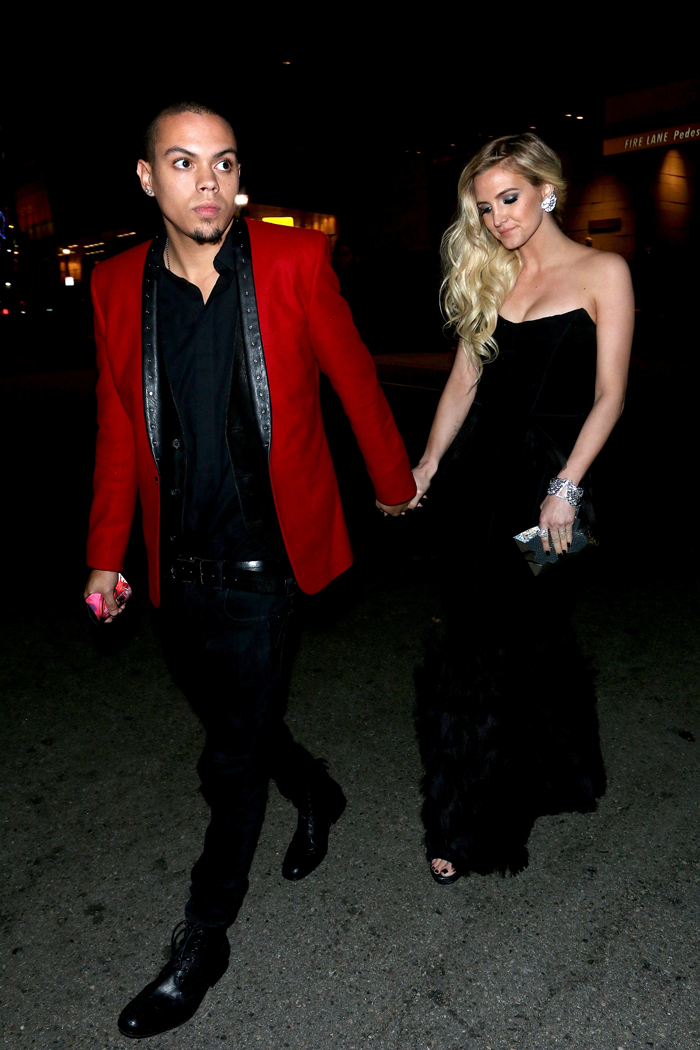 Photos courtesy of WENN