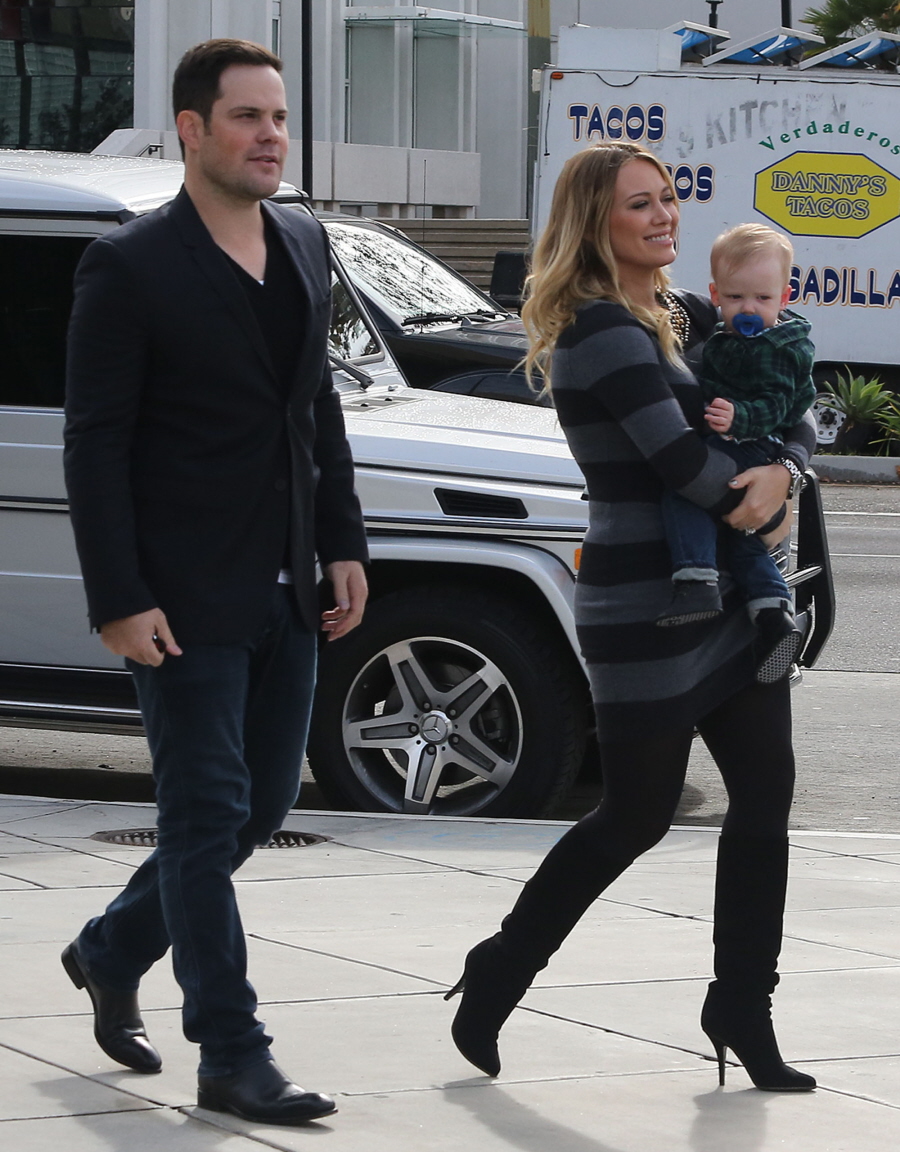 Sometimes I'm a bad judge of what certain gossip items will interest you. Like, I thought it was slightly interesting but not particularly notable that Hilary Duff announced her separation last Friday, the Friday before the Golden Globes. If Hilary was some big celebrity, I would say that she was trying to steal everyone's Globe-thunder. But because Hilary is – what? – C-list, maybe, I just thought she planned the Friday afternoon announcement so that it would be buried in an avalanche of Globes coverage. And that the extent of my interest – I was trying to figure out what Hilary was trying to achieve with her timing.
What doesn't make sense, though, is that I think Hilary is trying to re-launch herself as a celebrity now that her marriage is over. Like, maybe she's trying to pull a Jennie Garth? Could be. Hilary has been pap'd every day since she announced her separation, and both Us Weekly and Life & Style are running insider-y stories about what went wrong in her marriage. Here's Life & Style's story:
Hilary Duff and Mike Comrie's split may have come as a surprise to many, but sources tell Life & Style the couple have actually been growing apart for years. In the new issue of Life & Style, insiders close to the couple reveal it was Mike's retirement from his NHL career in 2012, due to hip surgery, that caused problems for the pair.

"He's in the house all day, every day," an insider tells Life & Style. "It was a strain on the relationship."

As son Luca, born in March 2012, grew older, the couple discovered they wanted different things in their lives.

"The honeymoon phase was over, and they realized they had little in common," says a friend of the former Lizzie McGuire star.

Mike hoped to expand their family, but Hilary, 26, wasn't ready.

"She was really young when they got married, and she still wants to go out and have fun. Mike's more of a homebody."

Friends say the duo were going to marriage counseling for more than a year before the split.

"She was always hoping to work things out," says the friend. But in the end they both realized they're better off as friends.
Us Weekly's story is the same basic thing, sources saying that Hilary and Mike went to marriage counseling, etc. Here's an interesting tidbit: they apparently were in counseling for 18 MONTHS. They were only married three years. They were in counseling for half their marriage! A source says: "She felt he didn't put enough effort into the relationship… [even after counseling] recently he wasn't doing any of the things they'd worked on." The sources also say Comrie basically sat around the house, scratching his cojones.
So, that's the official story from Team Duff, I'm assuming. Hilary did everything to make it work but at the end of the day, he was lazy and even a year and a half of counseling didn't solve much. Do you want to give Hilary a Lifetime movie now?
PS… Honk if you want me to continue covering Hilary Duff, because like I said, I'm a bad judge of your interest in celebrities like her.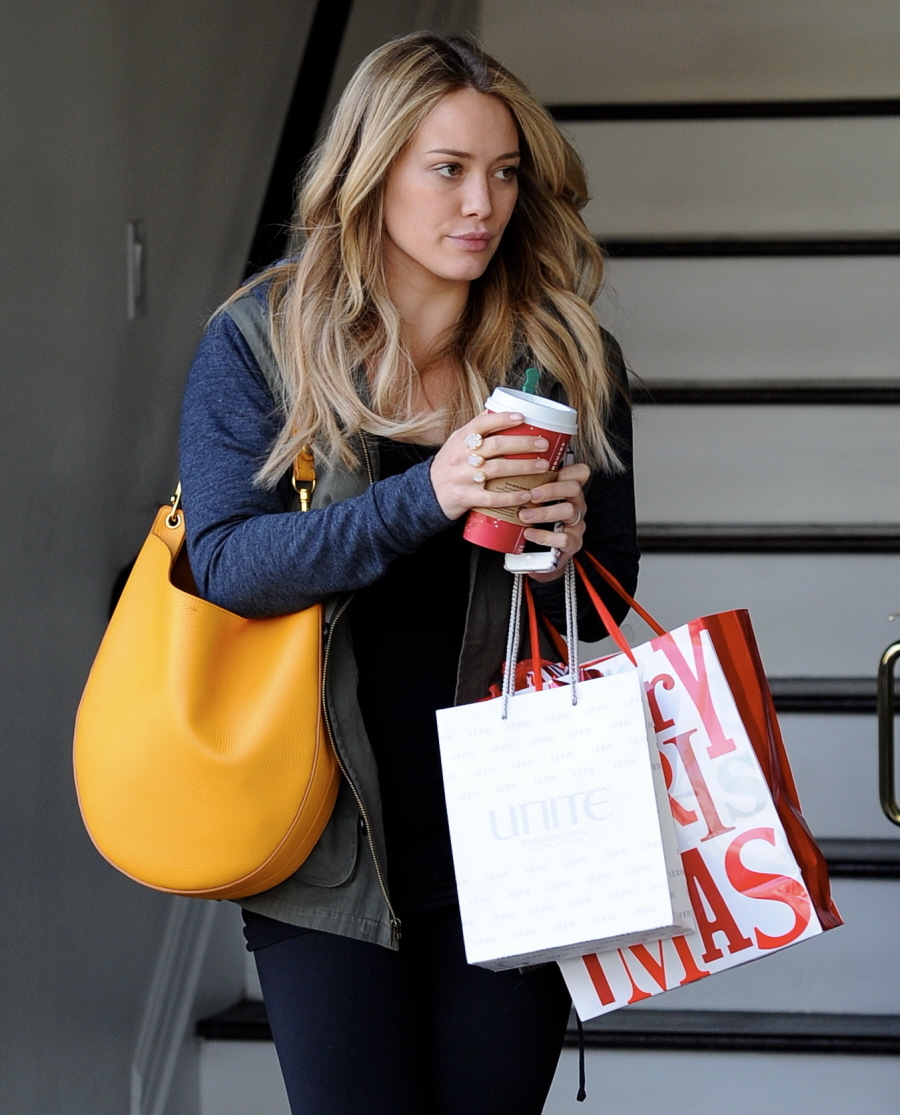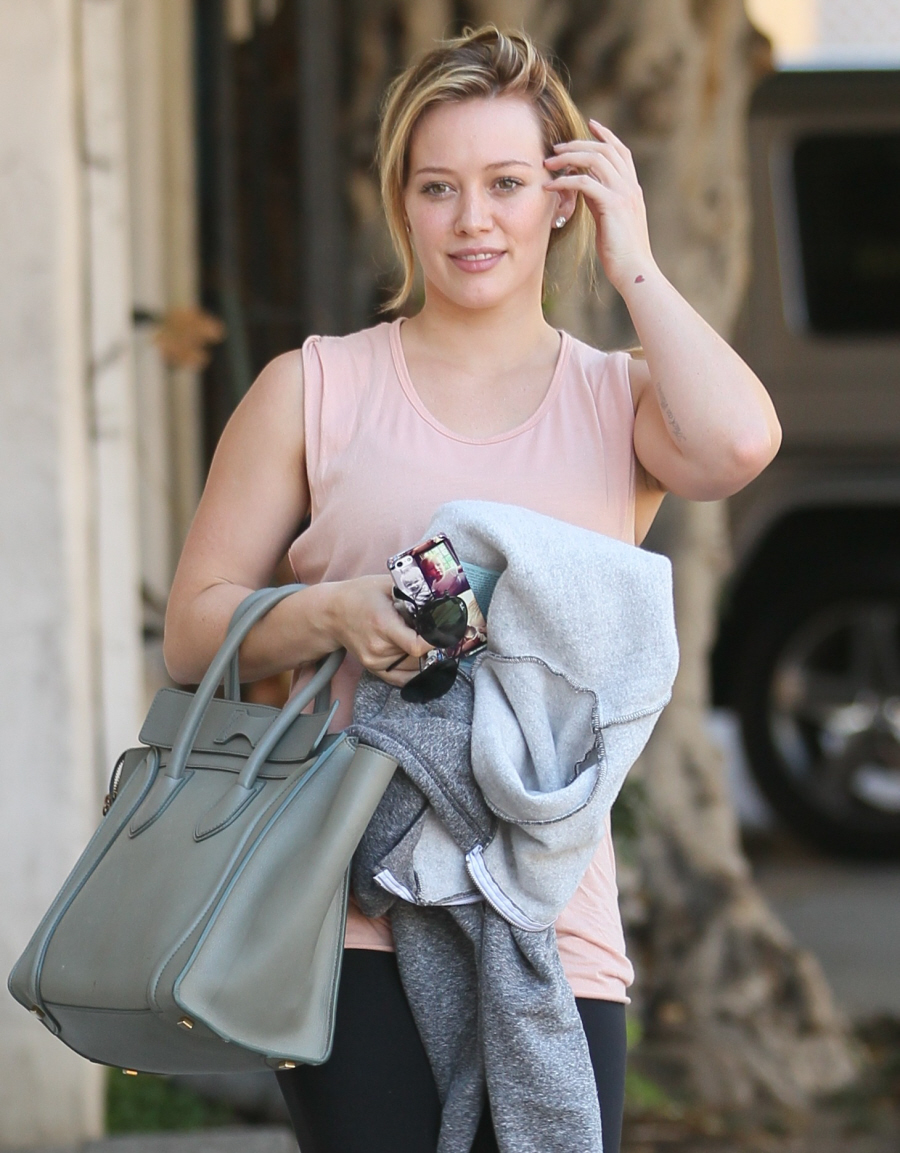 Photos courtesy of WENN.