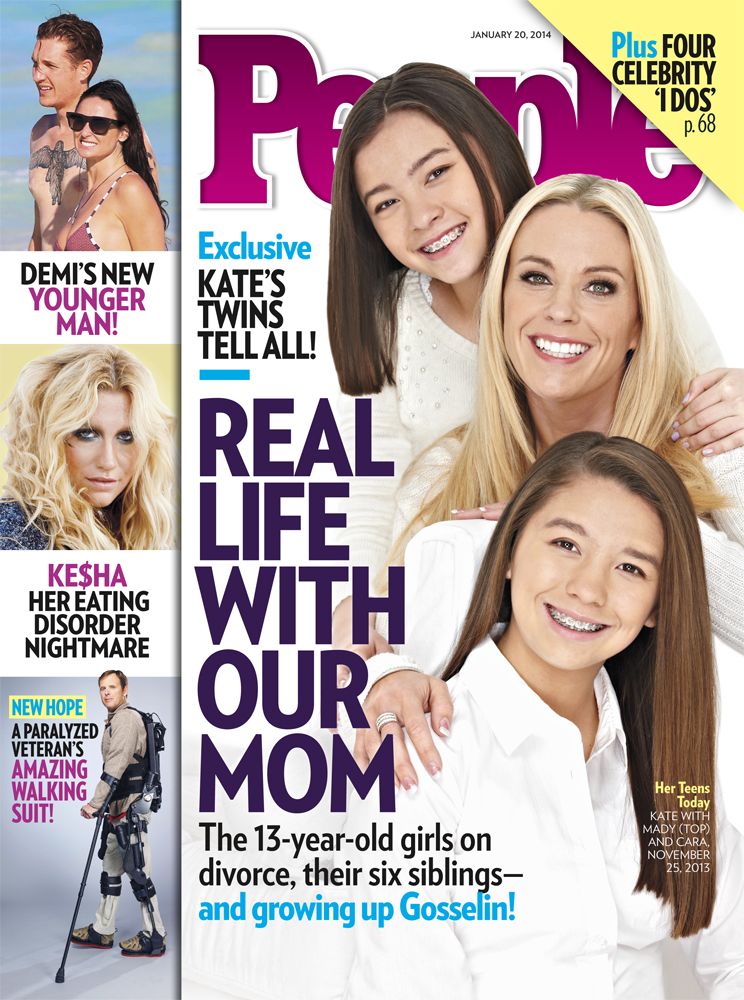 Kate Gosselin and her twin 13 year-old daughters, Cara and Maddy, covered People Magazine last week. In the accompanying interview, the twins claimed that they were not "messed up" from growing up on camera, as many people assume. Of course Kate's ex, Jon, had to respond to this, and claimed that Kate uses their kids "as props" and that she was pushing for them to get another reality show, which the kids were against.
Somehow Kate scored a Today Show interview yesterday, along with the twins, to further her agenda of getting her family back on TV in some capacity. Jon is on VH1's Couples Therapy with his latest piece, and he's been trashing Kate at every opportunity (probably with good reason, but I don't have a dog in this fight) so of course Kate had to get a little dig in at Jon. She lumped him in with all the people who spread lies about her family, saying that her kids were "more aware of what is out there, the inaccuracies, things that are said by the general public, their father, whoever in general because their friends talk about it at school. So I sort of am forced to kind of inform them." I'm sure Kate "informs" her kids of how wrong their dad is every chance she gets.
This declaration came after Kate's daughters both froze up on camera, prompting Kate to sneer "it's your chance, spit it out," and to eventually speak for them. When Kate asked Mady to speak again, she responded "you already said it." I got the sense that Mady was standing up to her mom. The interview was pretty awkward, but it seemed to show more that Kate's kids weren't performing on cue rather than the fact that they were nervous. Truth expert Eyes for Lies summed it up well, writing "I don't think you need any special ability to see Kate is completely inconsistent in this video, and is being very domineering and controlling."
The only time that Mady and Cara warmed up on Today is when asked if they would like to do another TV show. They seemed genuine in their response that yes, they would definitely welcome that. Mady said "it was fun, I definitely miss it." Of course she does, she has to spend all day with her nasty mom otherwise. Jon recently said that Kate is so controlling of the kids that "you can't breathe the wrong way without upsetting her."
Jon has already responded to the fact that Mady and Cara stayed silent through most of their appearance on Today. He hinted to Inside Edition that it was deliberate effort by the girls to get back at their mom for something. He said "There was something else in the background that was supposed to come out, and for some reason, they took a moral stance by not saying anything…It was a big, big, big deal by them not saying one word." I wonder what he's talking about.
Radar claimed that Kate was furious after the twins did that interview and let them know all about it. Of course she did that. You could see her getting mad during the interview. Remember when Kate verbally eviscerated a nanny, on camera, for eating the last piece of pizza?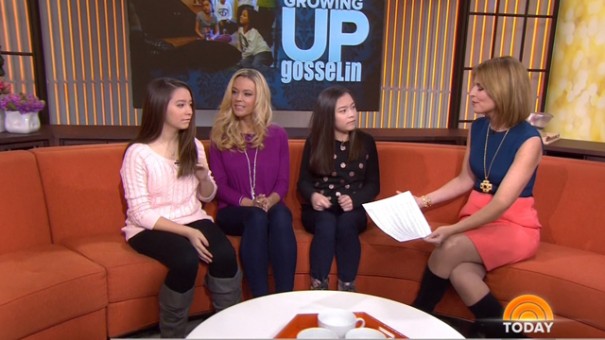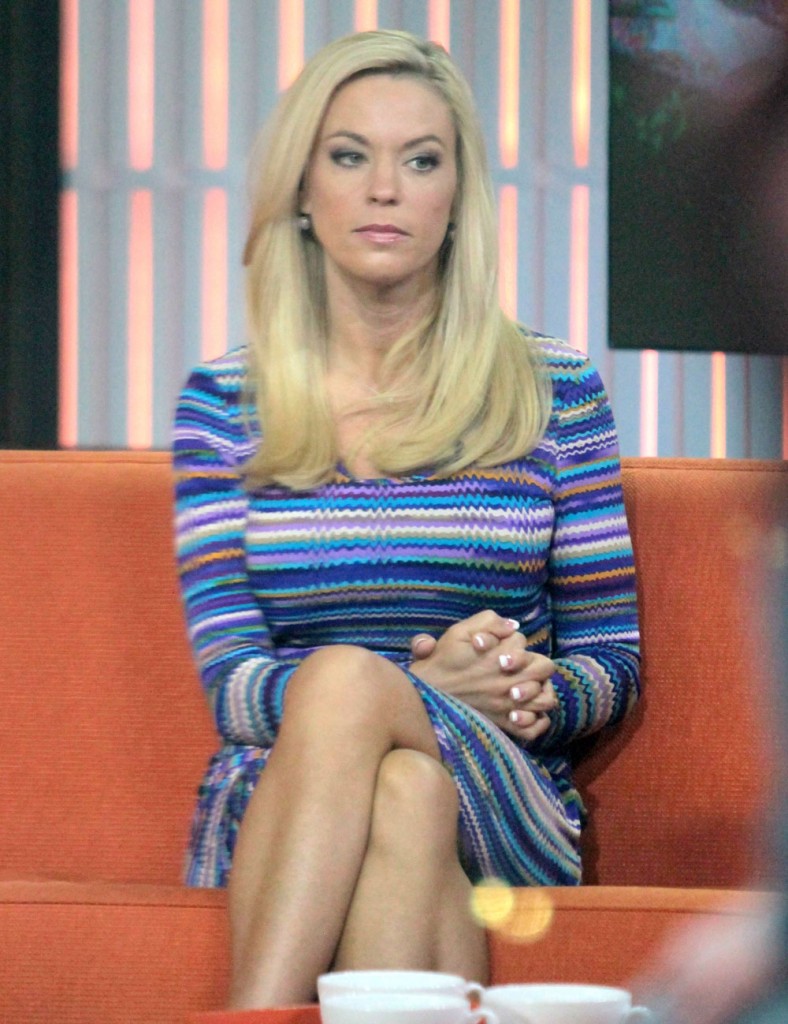 Photo credit: Fameflynet, screenshot via Inside Edition