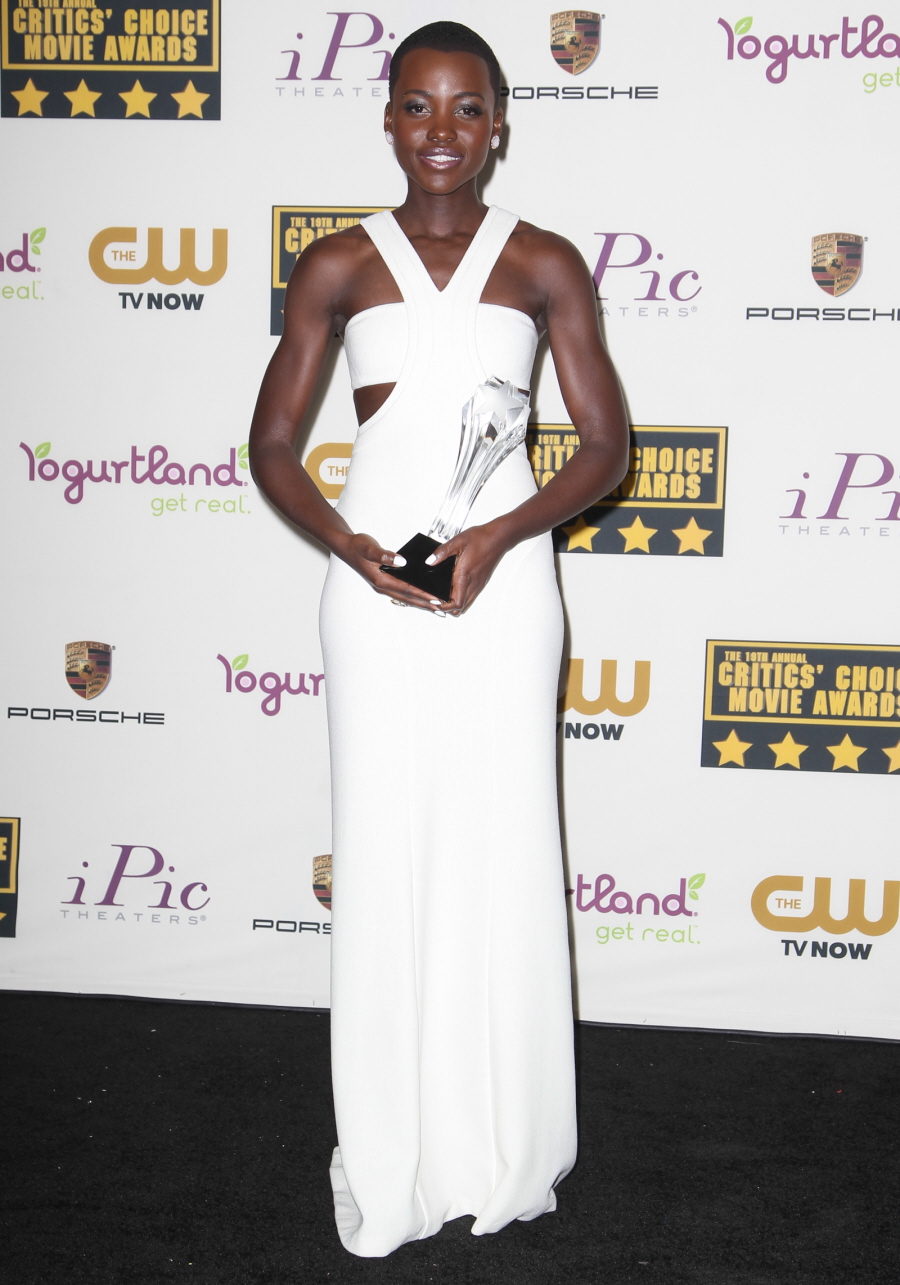 Just in case you thought Lupita Nyong'o couldn't look or be any more perfect, here she is looking flawless in a crisp white Calvin Klein gown at last night's Critics Choice Awards. CK REALNESS. Lupita finally won an award too, which I hope will be the beginning of a trend that extends to the Oscars. Lupita won Best Supporting Actress, beating out Julia Roberts and Oprah Winfrey – and the cameras went to them too as Lupita walked on stage, and I was pleased to see that both Oprah and Julia looked pleased with Lupita's win. I think it's a case of "Well, if I have to lose, it should be to the beautiful African actress who killed it in her first major movie role." And let me just tell you, as beautiful as Lupita looks in these photos, the dress was so much better in motion. Lupita has a great figure and it's no wonder why designers are clamoring to dress her this year.
By the way, I included a link to the Lupita-Vanity Fair controversy yesterday, but it's worth noting again, regardless of how many people are "over" talking about institutional editorial racism: Vanity Fair noticeably and dramatically lightened Lupita's skin in her "Vanities" photoshoot with the mag. It is NOT a lighting issue. It's a lightening issue.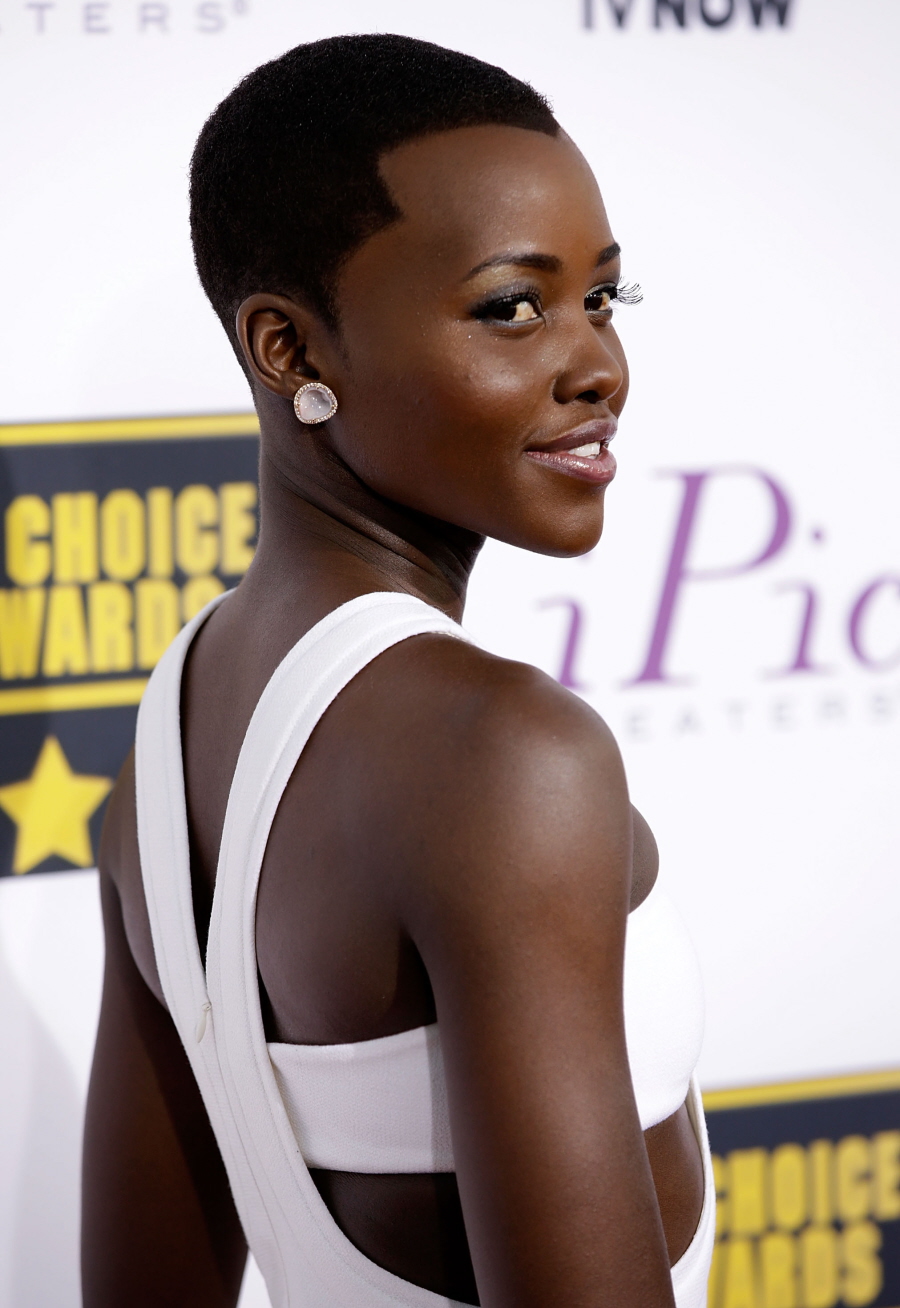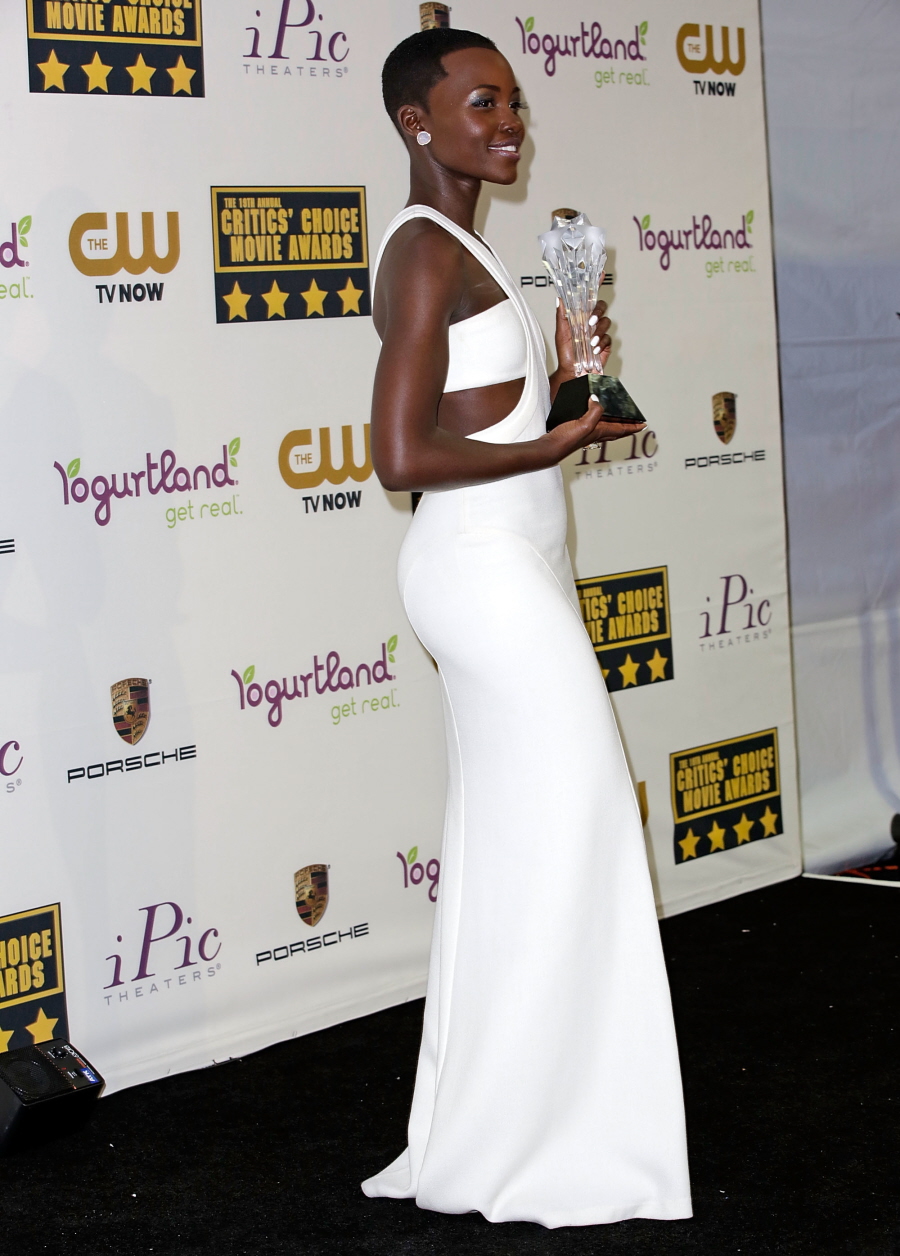 And here's another young talent, Adèle Exarchopoulos. Adele is the 20-year-old star of Blue is the Warmest Color, the French film about young (lesbian) love. Adele received the "Best Young Actor" award for her breakout performance, and the film received the award for Best Foreign Film. Adele wore Louis Vuitton – I'm really not feeling it, are you? I suspect that the gown was supposed to be worn with either nothing underneath or fully lined. I'm not sure what the black bike shorts are about. I loved Adele's speech too – her English is very good, and she made a joke about not being able to drink or party in America because she's only 20. Adorable.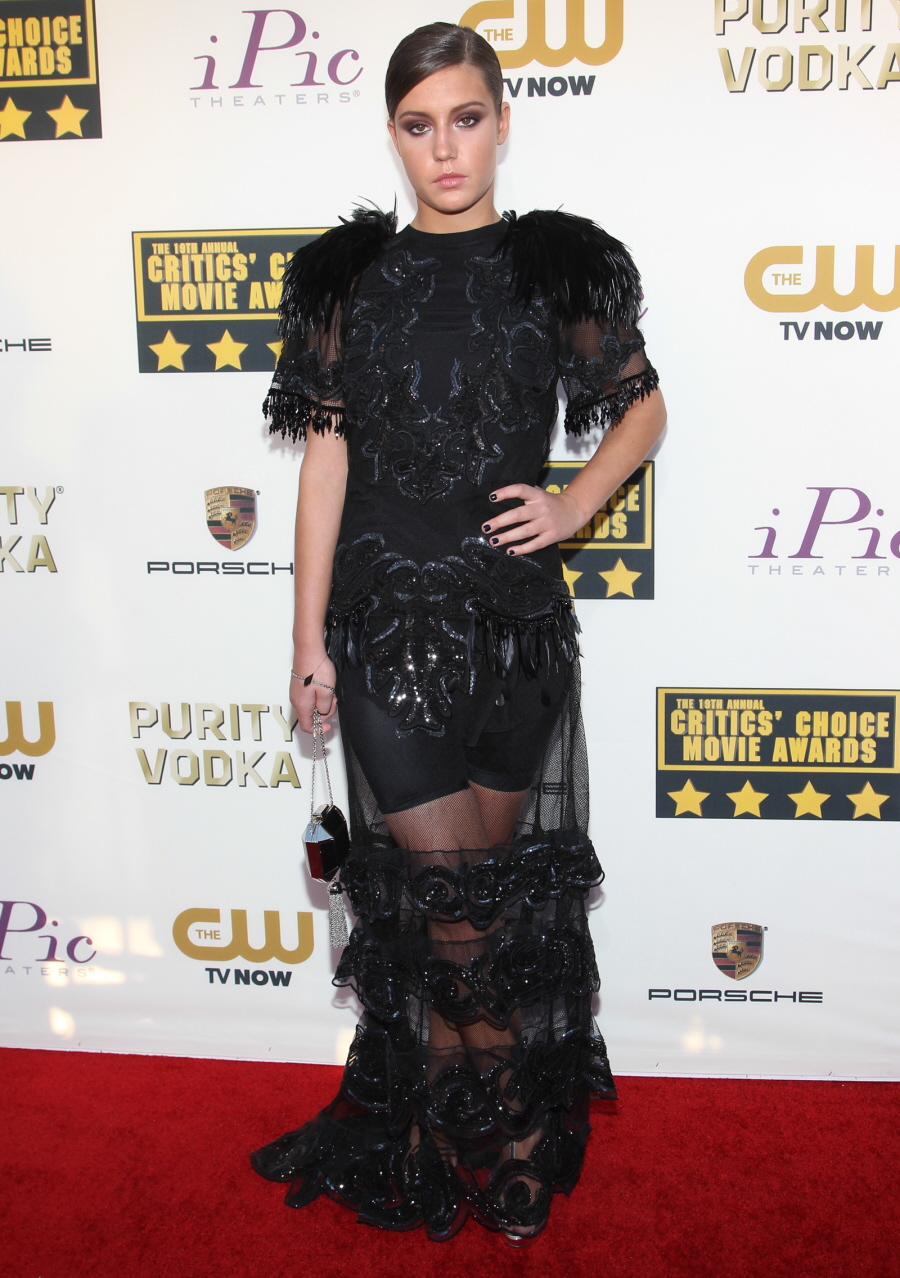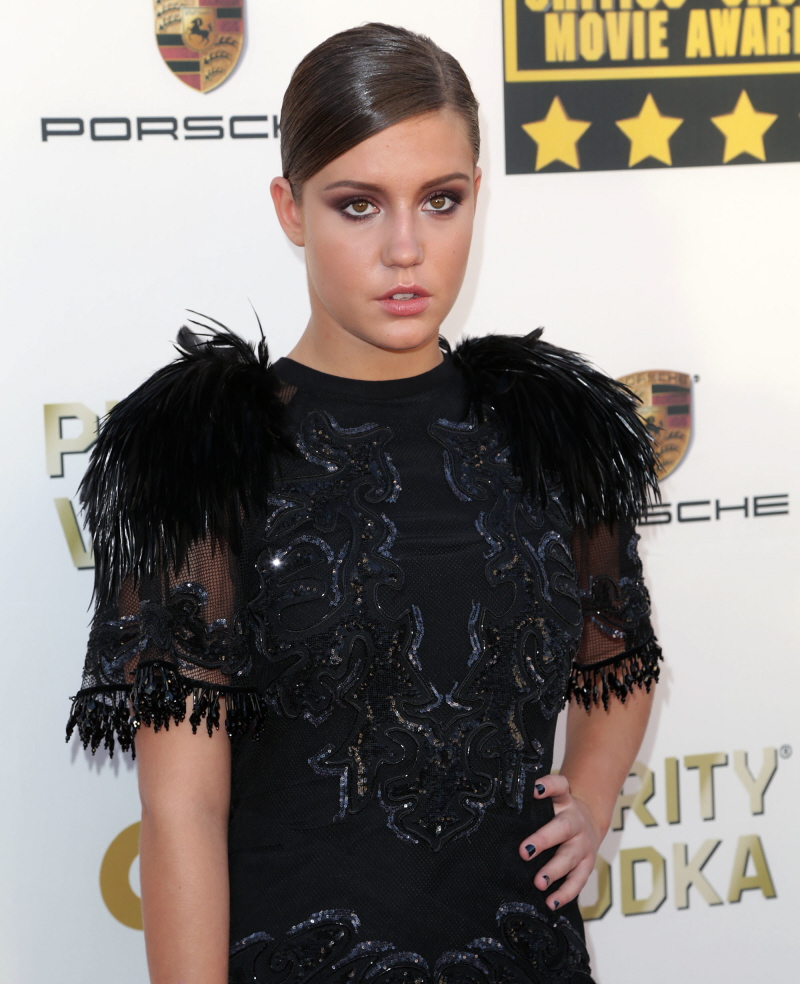 Photos courtesy of WENN.