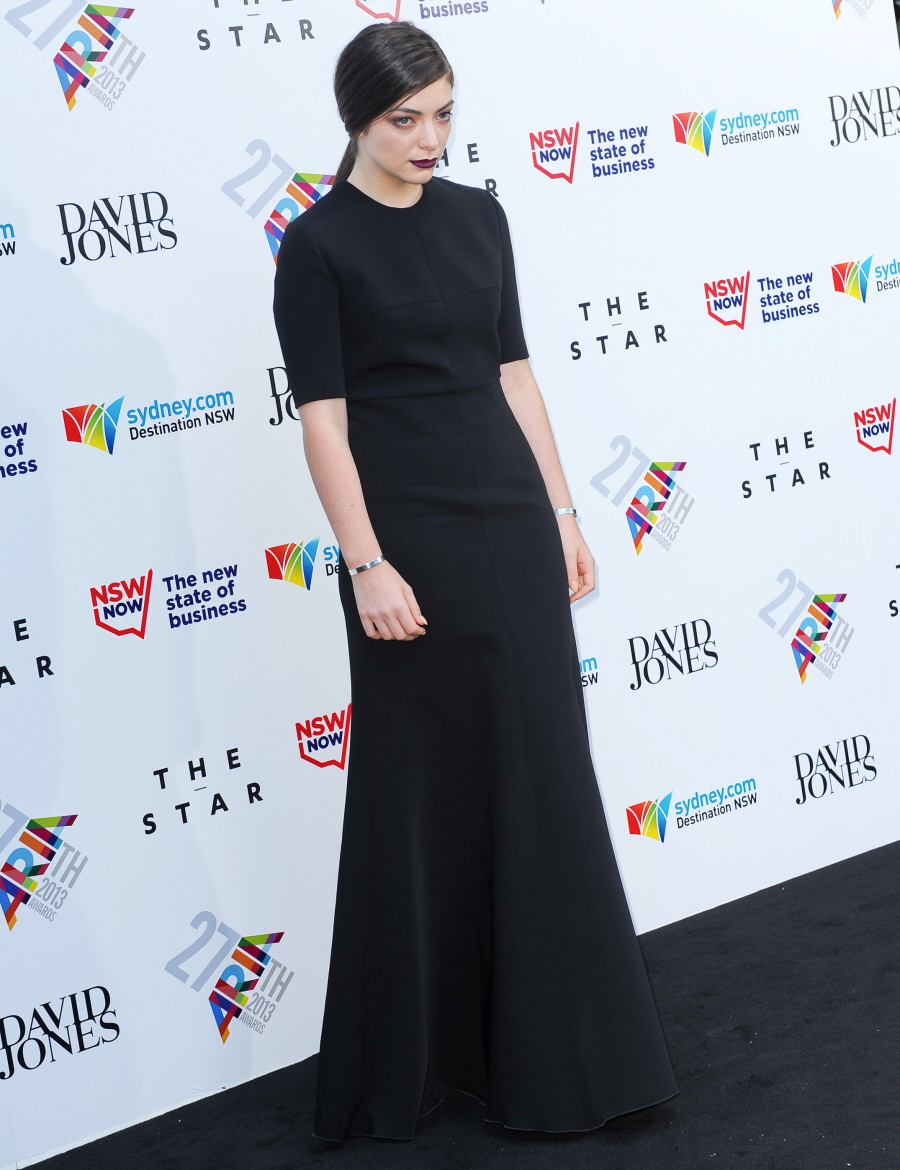 I'm not sure if we've ever gotten around to using these photos of Lorde at the ARIA Awards in Australia in December. I'm really sorry that I don't remember these pics at all, because they made me laugh. I actually like Lorde – I think she's talented and interesting and I like that young girls have a "different" kind of pop star to choose from. That being said, Lorde is completely and utterly typical of a certain teenage stereotype: the goth intellectual teenager. In case you think I'm shading her, let me admit: I laughed at these photos because I think I had this exact outfit in high school and I often wore it TO SCHOOL. And I probably walked around in this outfit, carrying my copies of Sylvia Plath's Collected Poems and JD Salinger's Franny & Zooey. And when I got home, I listened to Jane's Addiction and I was so pleased with how "deep" I was and how I was so much smarter and cooler than everyone else. That's where Lorde is right now. It's a phase. A really funny phase. And yes, she's going to be embarrassed about some of this stuff ten years from now.
But for now, little Lorde is all of 17 and she's super-deep and that's fine. Now we know she's really "arrived" because Star Mag has a "Lorde is such a diva!" story.
Singer Lorde is living up to her name, sources tell Star. "She's a total diva! She feels she's so deep and everyone else is just shallow and oversexed," snipes a source close to her. "But yet she's obsessed with her looks, always fussing with her hair and eyeliner – she's a total hypocrite!"

She also made a few enemies on the set of her video for her latest hit.

"She put the hair and makeup people through hell and treated the crew terribly… she would hardly even acknowledge them when they spoke to her."
[From Star Magazine, print edition]
Again, she's 17! Of course she's kind of pretentious and hypocritical and self-absorbed. I think that described most 16 and 17 year-olds. I also think there's something else at work here: Lorde is still trying to figure out where she belongs in the industry, which is difficult because she's still figuring out who she is as a person. My read? She's scared and overwhelmed by the attention she's received and she's still figuring out what's expected of her. Or, hey, maybe she IS a diva.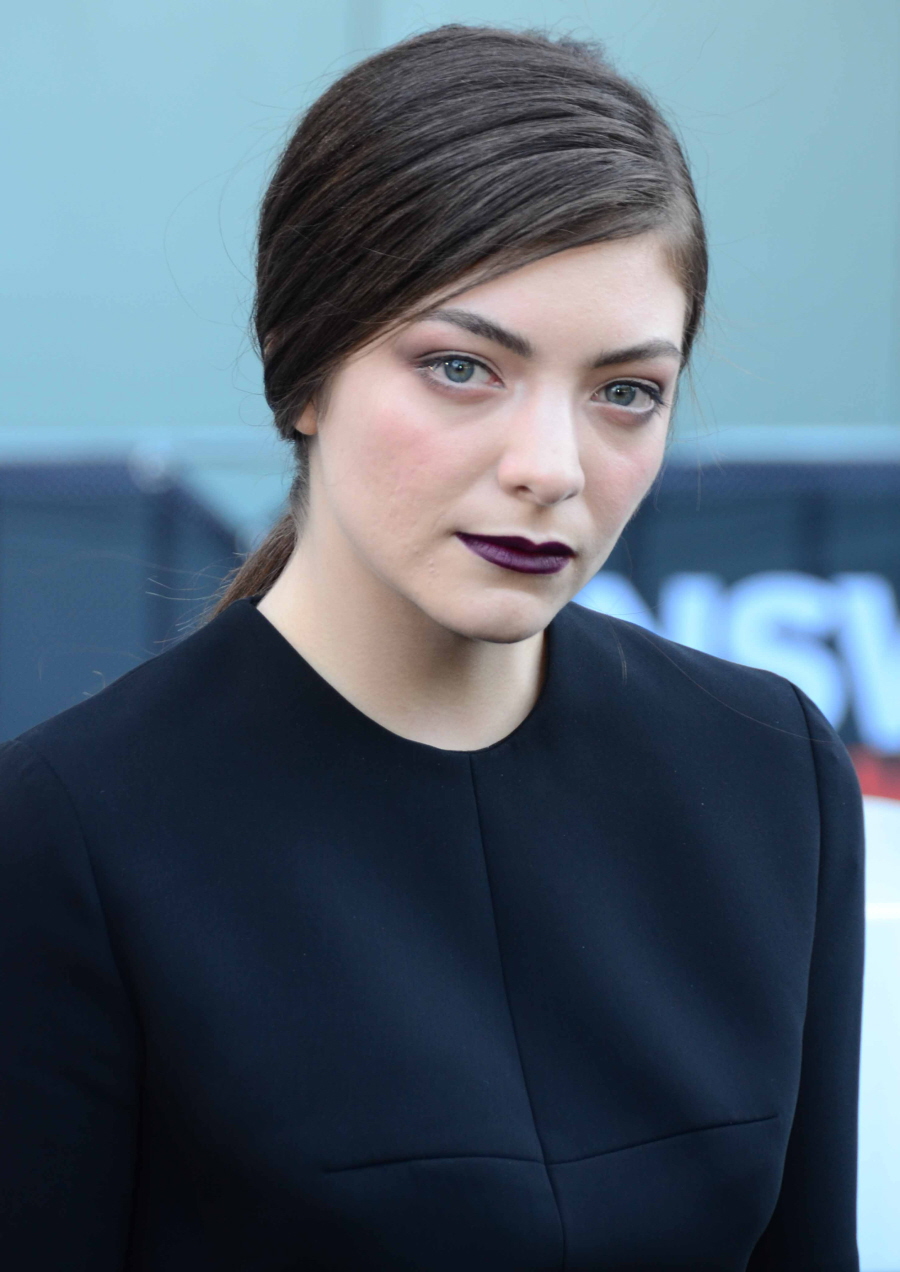 Photos courtesy of WENN, Fame/Flynet.