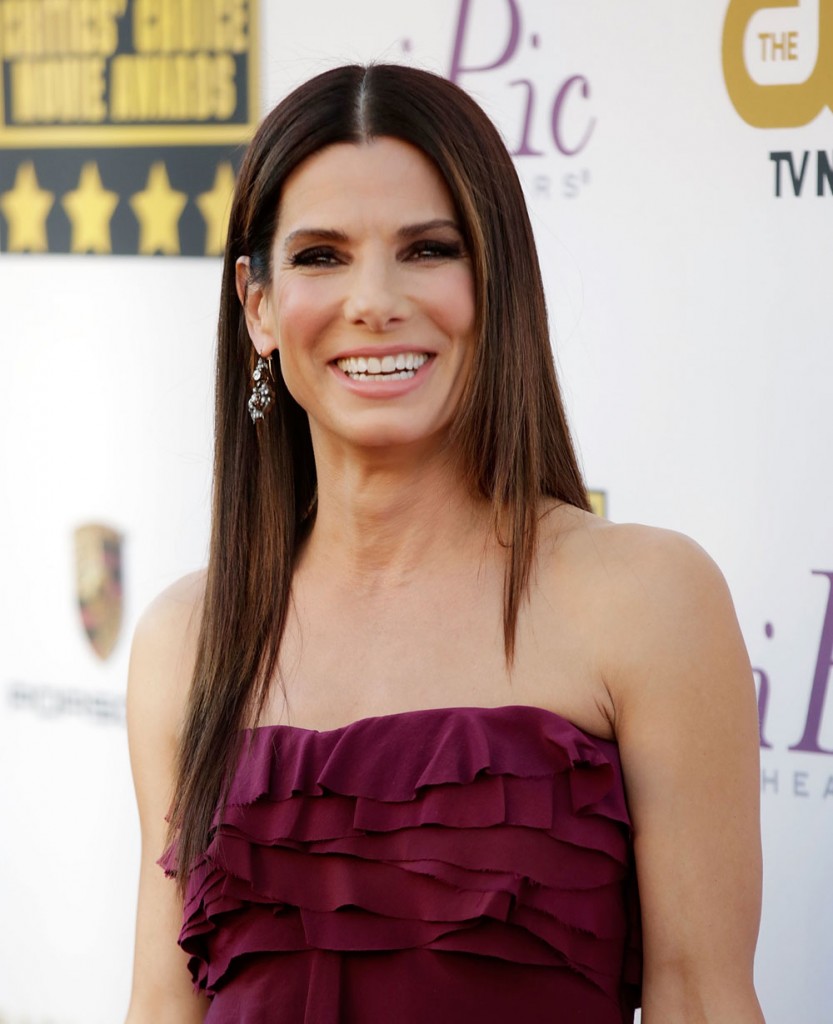 Sandra Bullock wore a long, tiered ruffled Lanvin gown which I was surprised that I liked on camera. This is an eggplant color, right, or is that darker purple? Like Jessica Chastain's dress, the photos didn't do this dress justice. I thought it was interesting and flattering on camera, which is surprising for a dress that was just a very long series of ruffles. Somehow it elongated Bullock and made her look very tall and elegant.
Bullock won Best Actress in an Action Movie, for Gravity of course. (Here's a link to the full list of winners.) She joked that she wanted to thank other action stars like John Claude Van Damme, Jackie Chan and Sylvester Stallone for "teaching me everything I know." She also thanked George Clooney "for floating away and never coming back." Bullock's awesome speech wasn't without controversy. She was interrupted by an audio voice-over and she dropped an F-bomb which was silenced out. Bullock recovered quickly and quipped "I'm an action hero. You do not do that to an action hero!" Here's a link to her speech. Sandra's speeches are always so entertaining.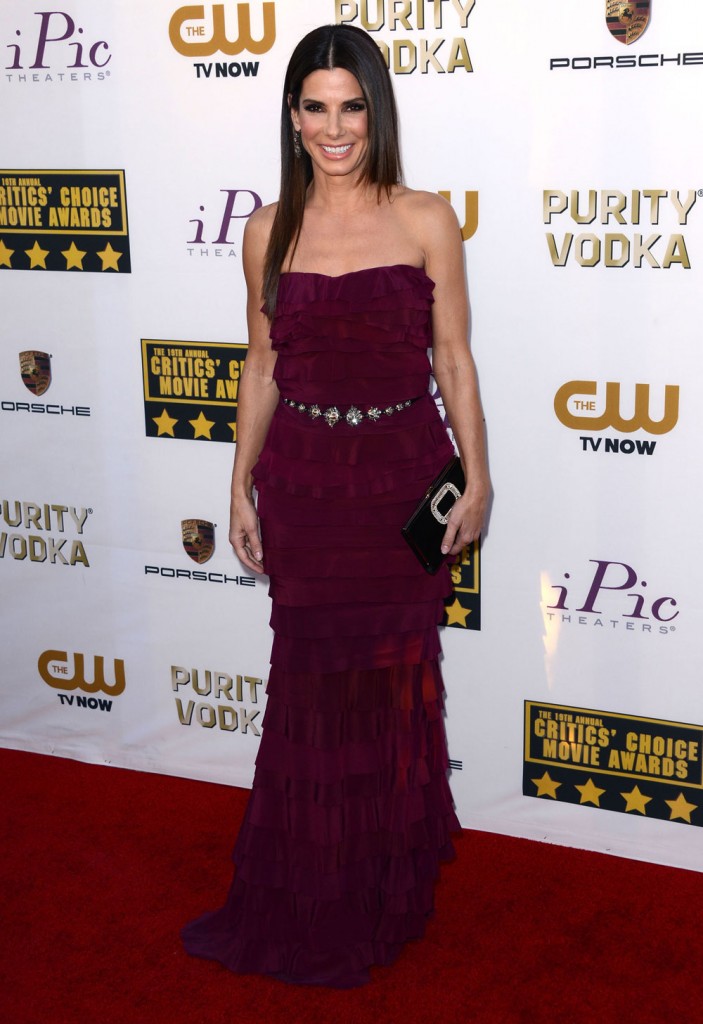 In direct contrast to Sandra Bullock's great look, we have one of my favorite actress, Kristen Bell, in a decent v-neck Pamella Roland gown with atrocious styling. Who did this to this lovely woman? This is not a bad dress, with that off-center keyhole neckline and the one-sided sequins across the front, but her poofy hair and overdone makeup kill the look. You can do a cat eye without looking like an actual cat. The makeup is so bad it looks like she had work done, but I doubt that's the case.
Bell presented Best Acting Ensemble with Rainn Wilson, which went to American Hustle. They did a little skit in which Rainn affected a French accent.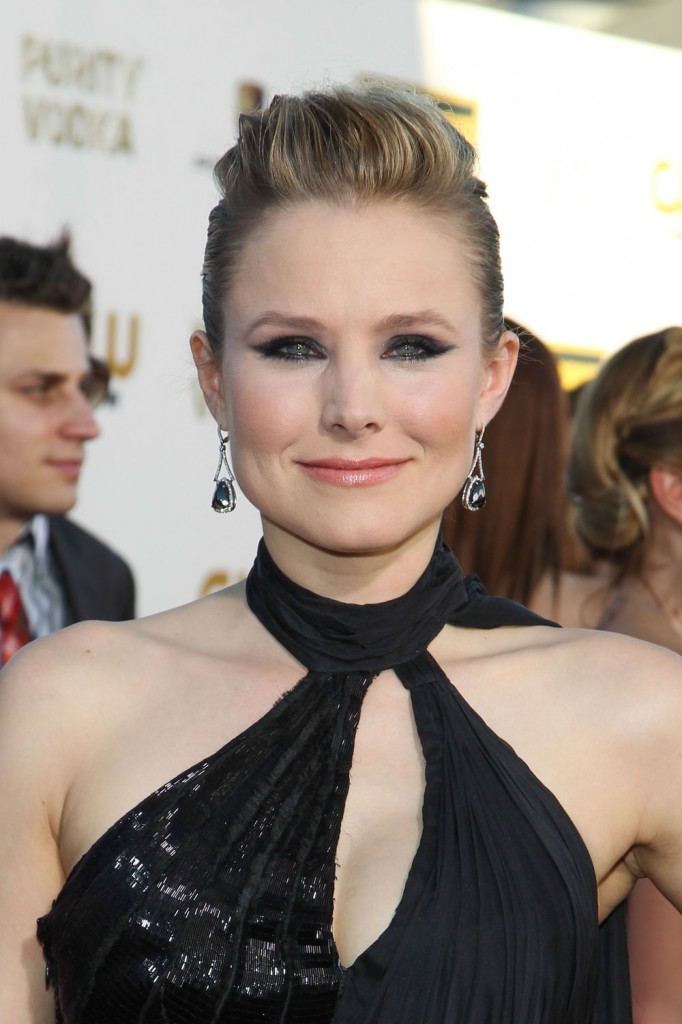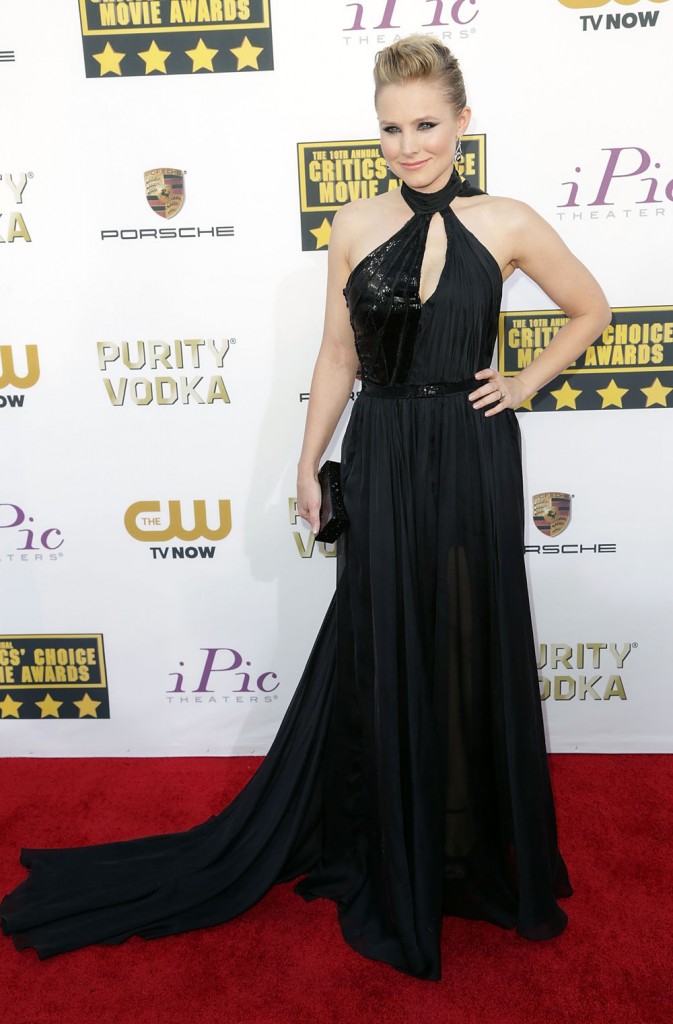 Here's another example of bad styling, Abigail Breslin, 17, in vintage Badgley Mischka. I really like the fit, color and embellishments on that gown. It fits her incredibly and it's so pretty. She should have lightened up on the makeup, though, which is overwhelming what could have been a homerun of a look.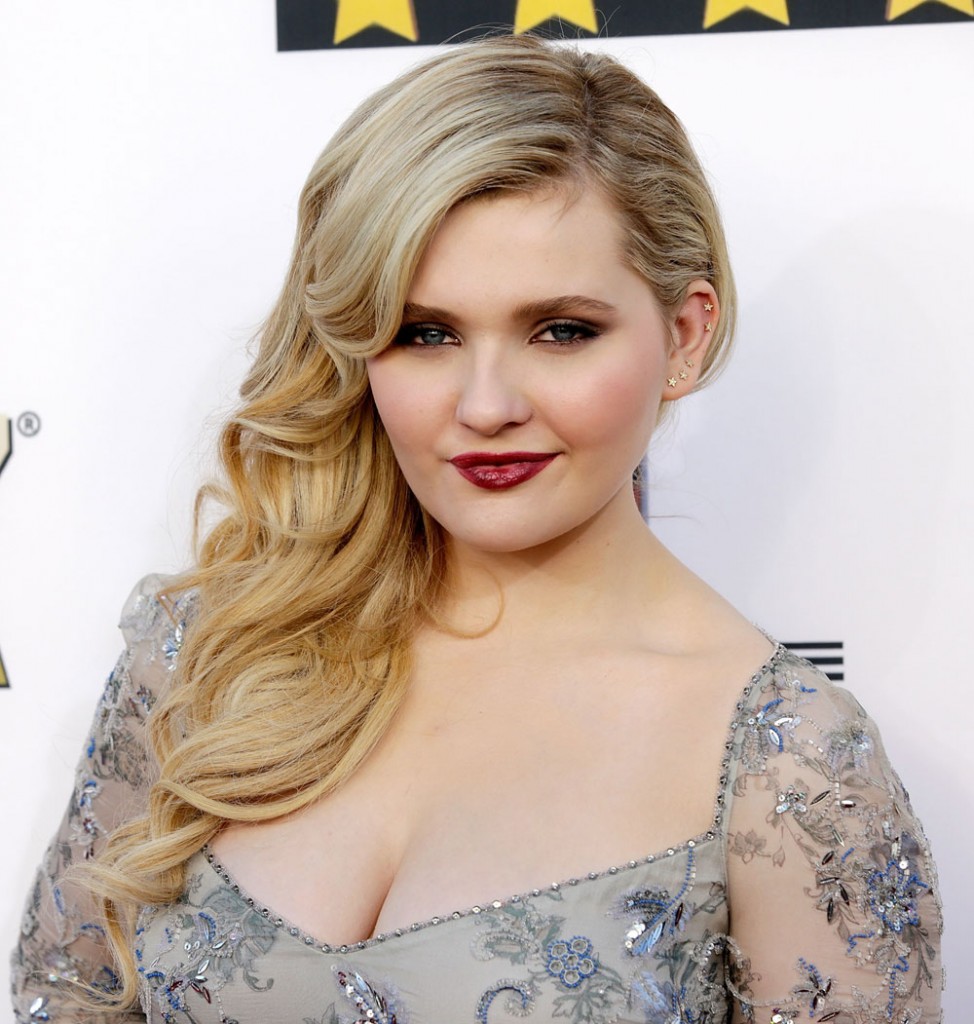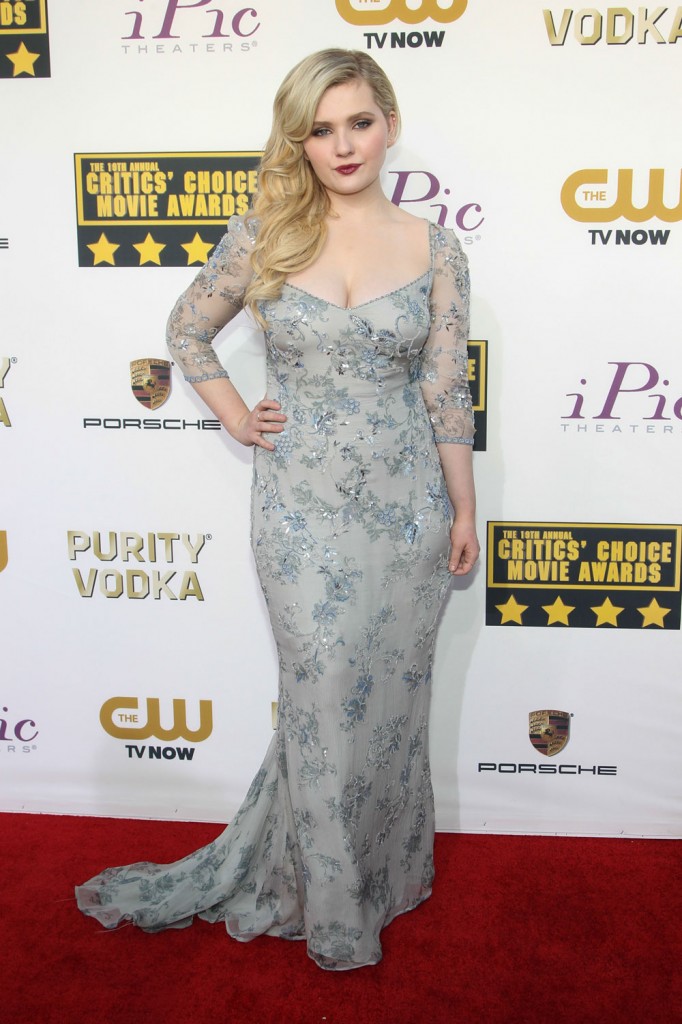 Photo credit: WENN.com and FameFlynet