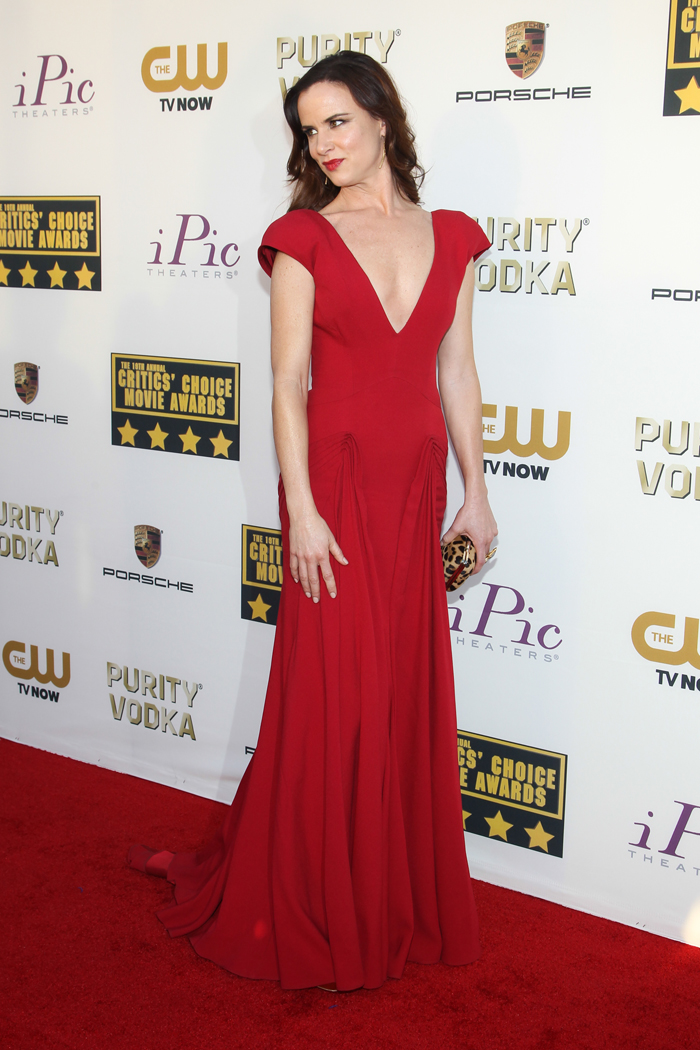 Juliette Lewis might not be a huge, attention-grabbing name, but she looked fantastic on the red carpet at the Critics' Choice awards. Juliette is my favorite Scientologist. I know everyone's all about Elizabeth Moss and bemoans her involvement in the cult, but I'm rooting for Juliette to finally tear herself away from Xenu. She's an amazing character actress and deserves some sanity.
Juliette loves Zac Posen, so she wore him once again last night. Nothing against poor Lena Dunham, but Zac usually designs for Juliette's body type. So it makes sense that this dress works very well. Very few ladies could get away with such a deep v-neckline without looking obscene, and I don't even mind the padded shoulders. This is old-school Hollywood glamour, and Juliette's wavy locks compliment the vibe perfectly.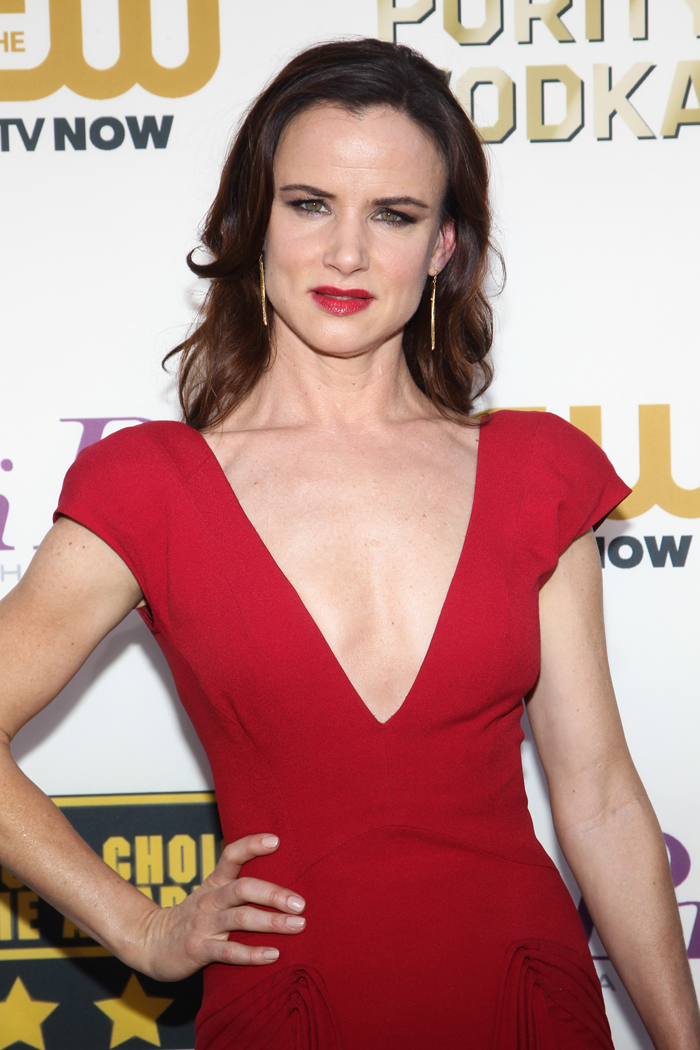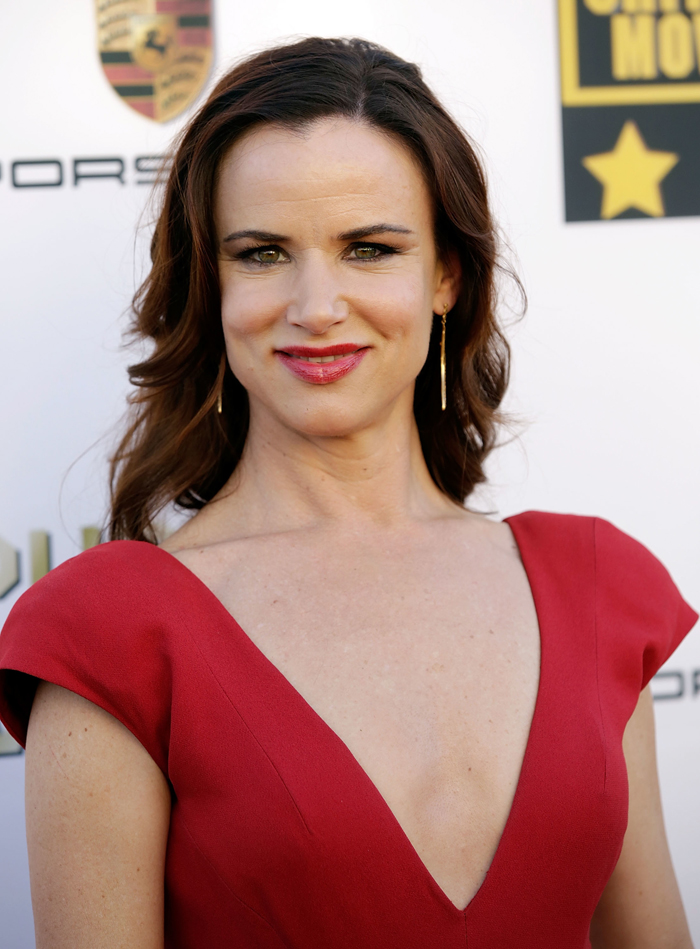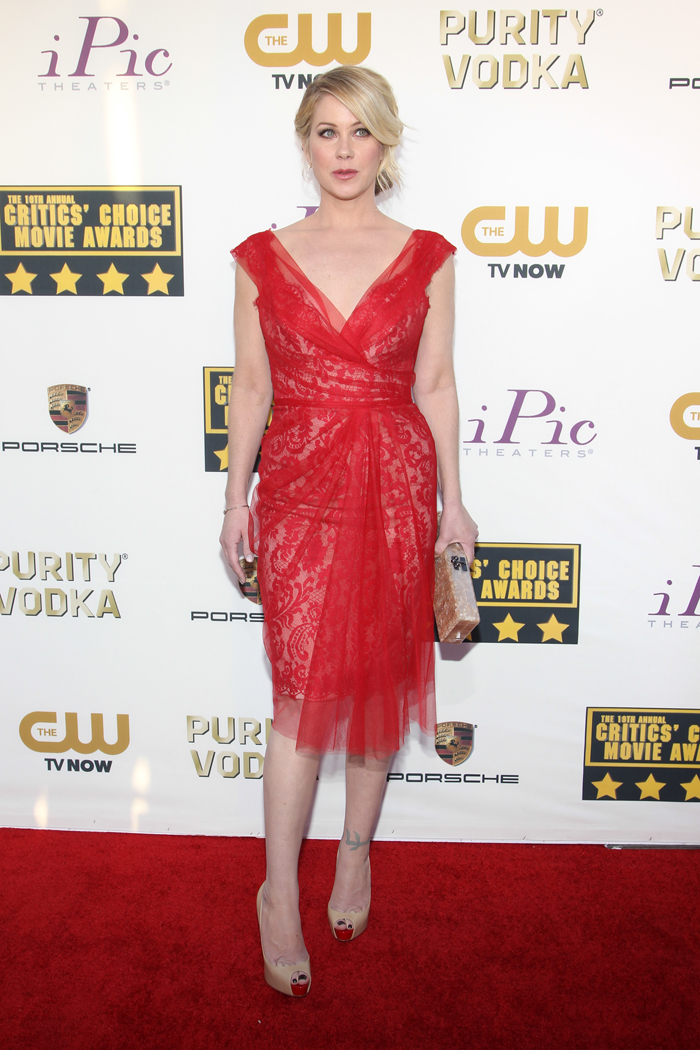 Christina Applegate disappointed by choosing a red Marchesa cocktail dress. Nothing good can ever come of Marchesa. At least she mixed it up with some Neil Lane jewels. The nude Louboutin shoes are predictable, and the Edie Parker clutch adds nothing. Christina needs some new style game! She also seems Botox-y.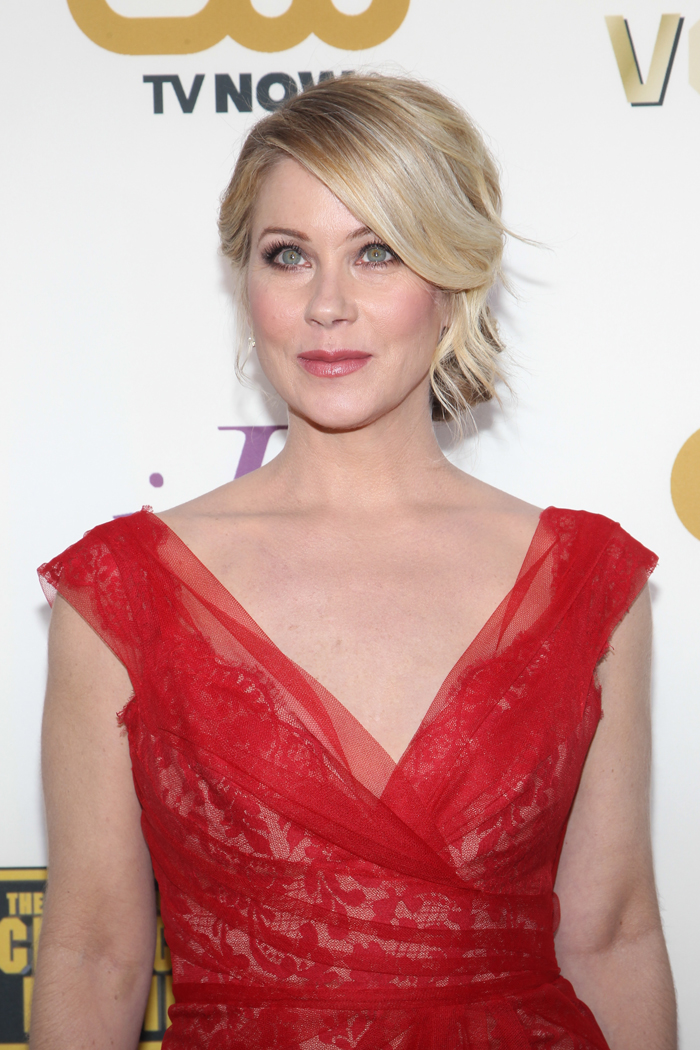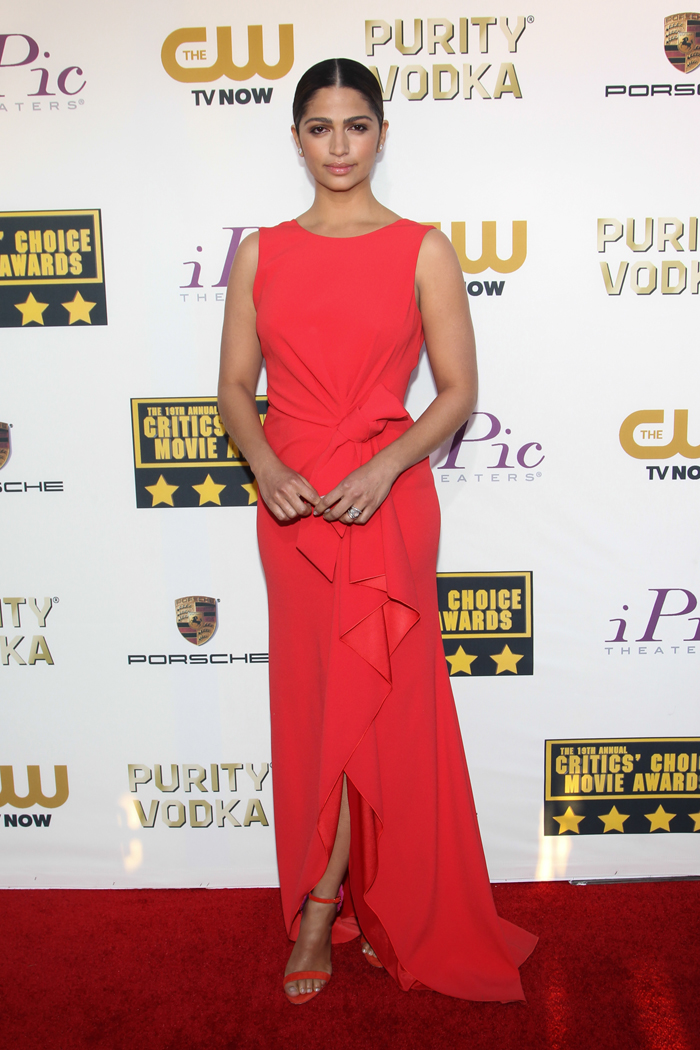 Camila Alves wore a sleeveless red Paule Ka gown. The dress is rather plan but for the knotted detail at the waist. This is probably something I would choose to wear and all of you would yell at me for clashing with the red carpet. Camila accessorized with Matthew McConaughey in a Lanvin suit. He looks very Vegas-y.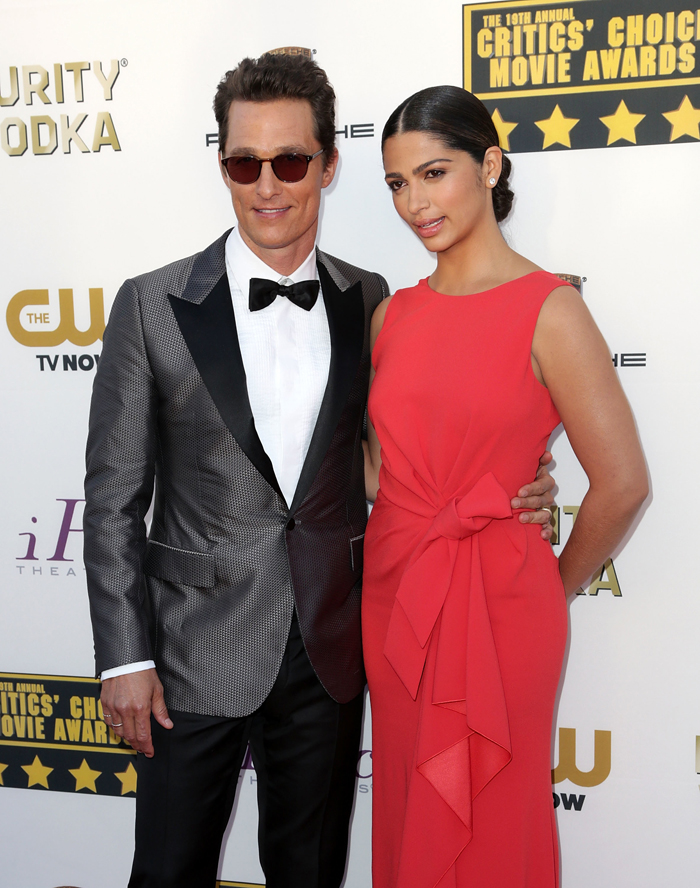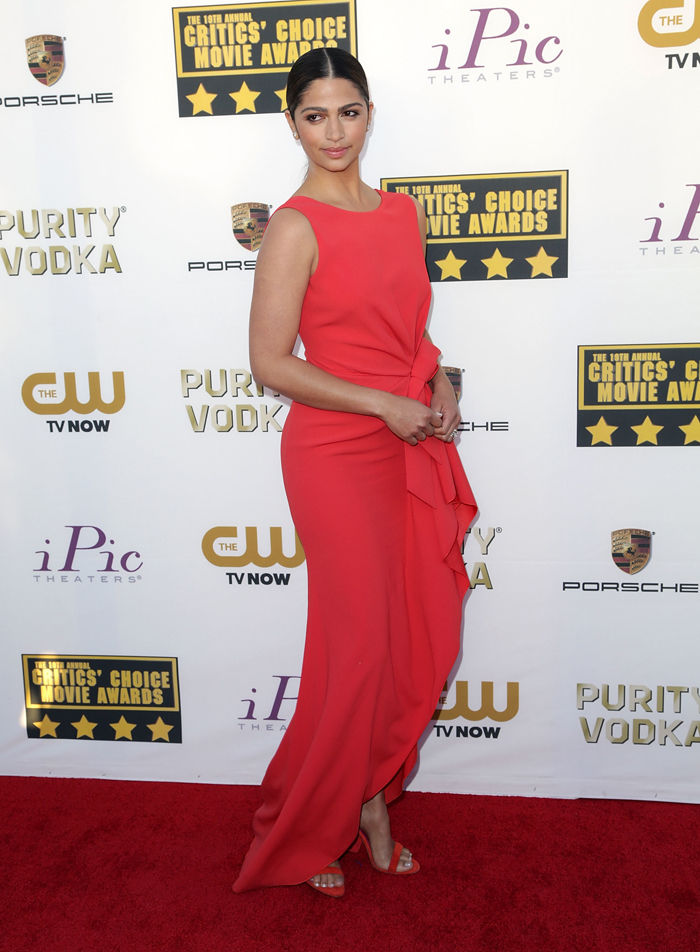 Photos courtesy of WENN