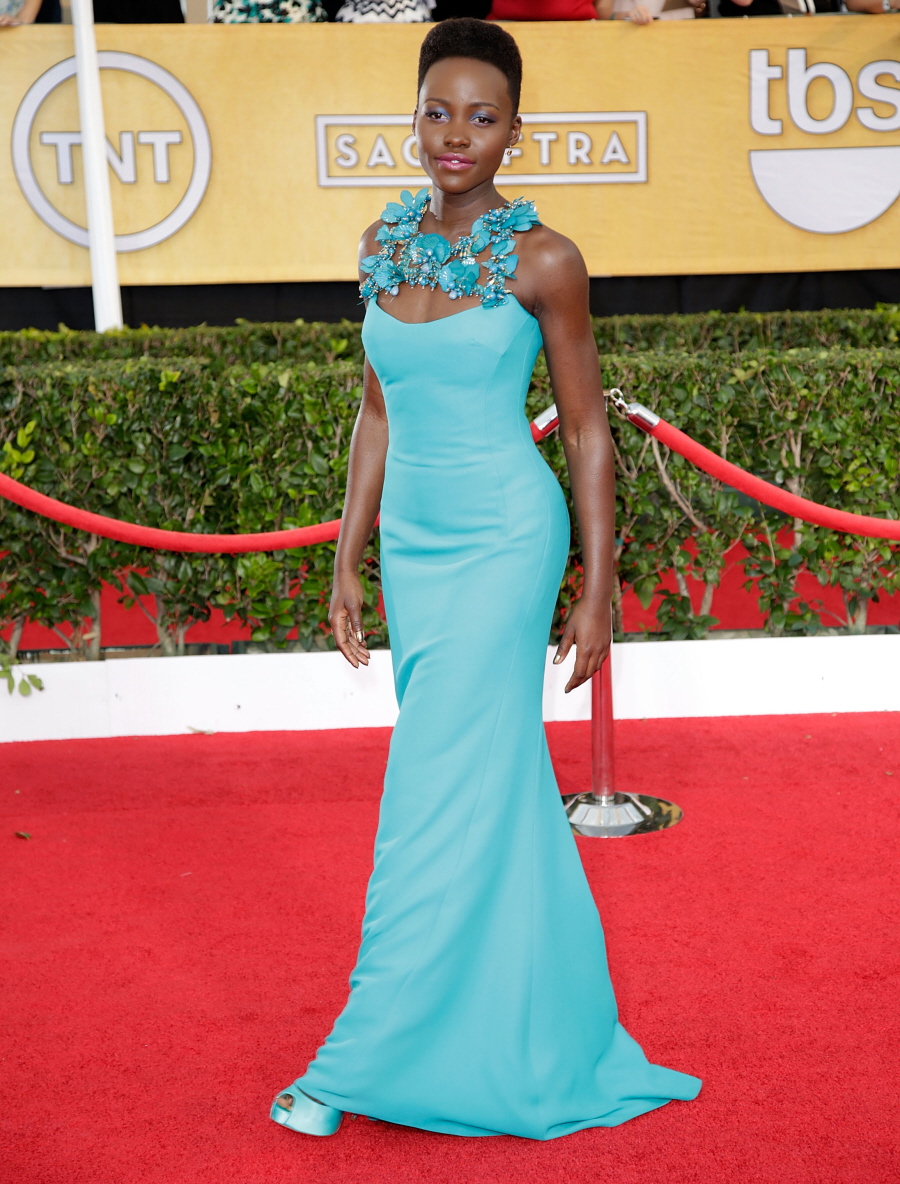 LUPITA!! She gives me life. Lupita Nyong'o won the Best Supporting Actress SAG Award last night for her work in 12 Years a Slave. I'm kind of thinking that Lupita's on the upswing now, and that there's a good chance she'll ride to victory at the Oscars in March. Here's hoping. Truly. I would love to see her win an Oscar. I also loved that she name-checked Yale Drama in her speech – it felt like, "Oh, by the way, this isn't a fluke, I'm a supremely trained actress."
As for her fashion… don't kill me, but of all of the red carpet looks we've seen from Lupita in the past week (the red Ralph Lauren, the white Calvin Klein), this Gucci was maybe my least favorite. Of course, it's still rather fabulous and Lupita makes it work really well, I'm just saying that I wasn't balls-out in love with it. It sort of reminds me of Reese Witherspoon's Calvin Klein from the Globes – is it the same shade of teal/turquoise? But here's my favorite part: Lupita matched her eyeshadow to her dress and THAT is what really made the ensemble work. What could have been an '80s mess became fashion-forward and fabulous. PS: Ew, I just noticed her matching shoes. BAD!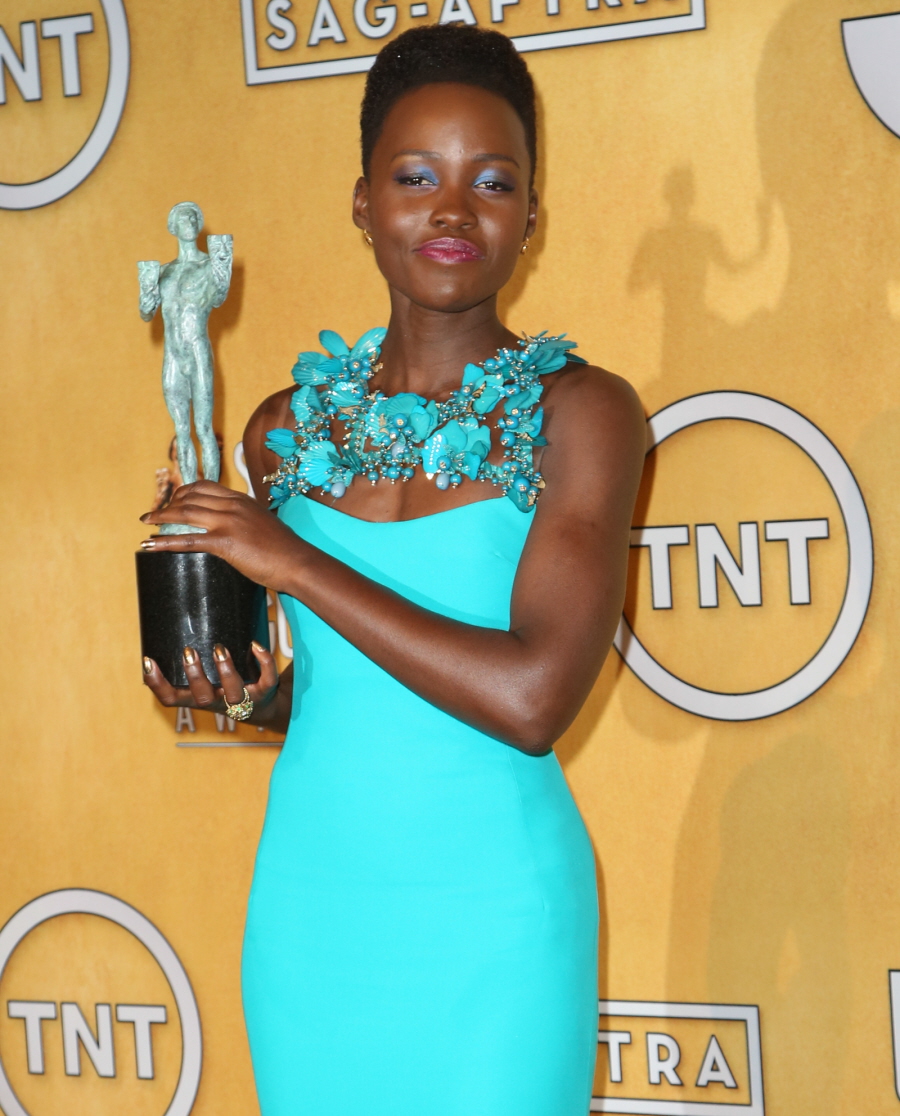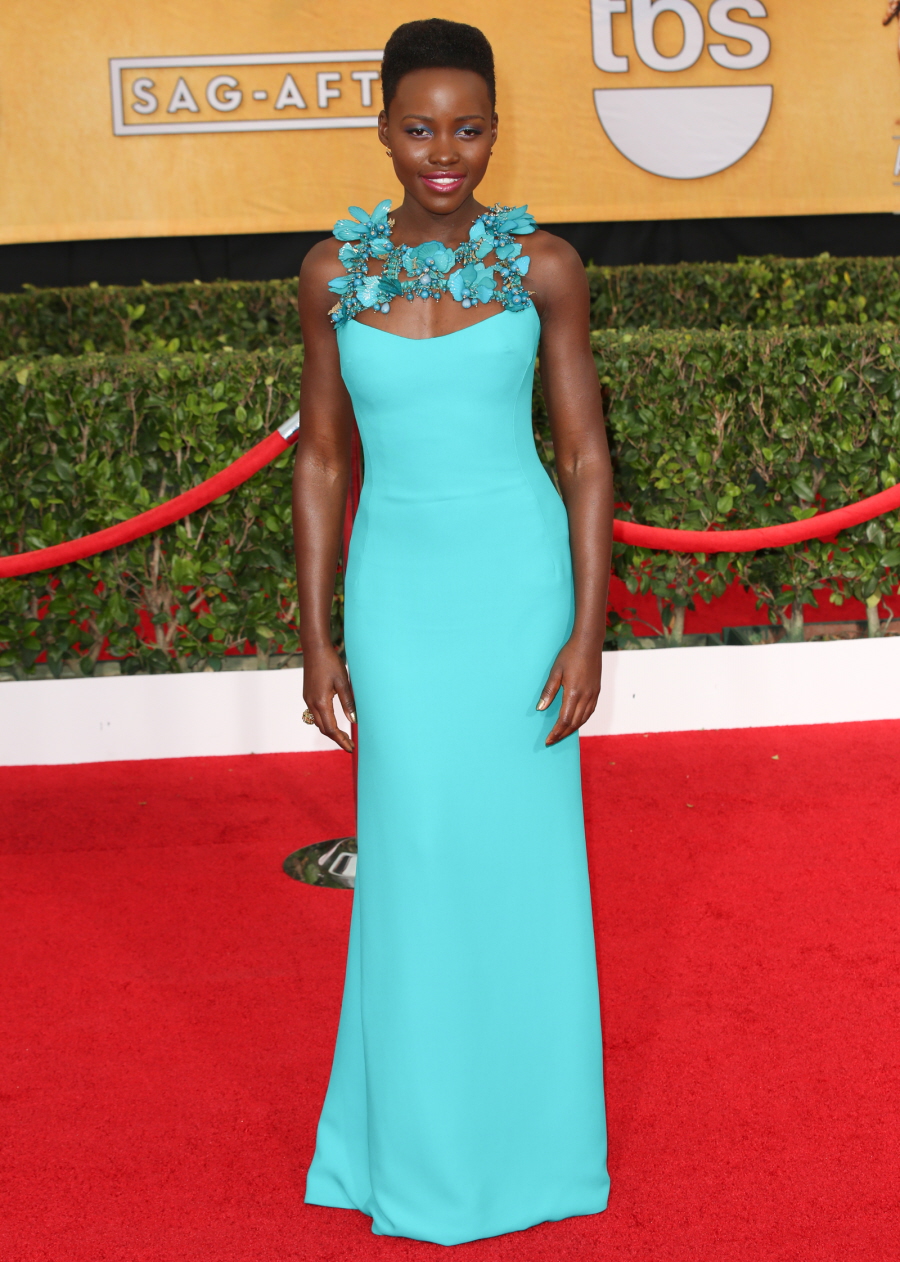 Other winners – Helen Mirren won for her role in that Phil Spector HBO movie. Helen wore this fantastic Escada… this is what Meryl should have worn. It's regal, conservative and still interesting and beautiful. It's a Fashion Master Class.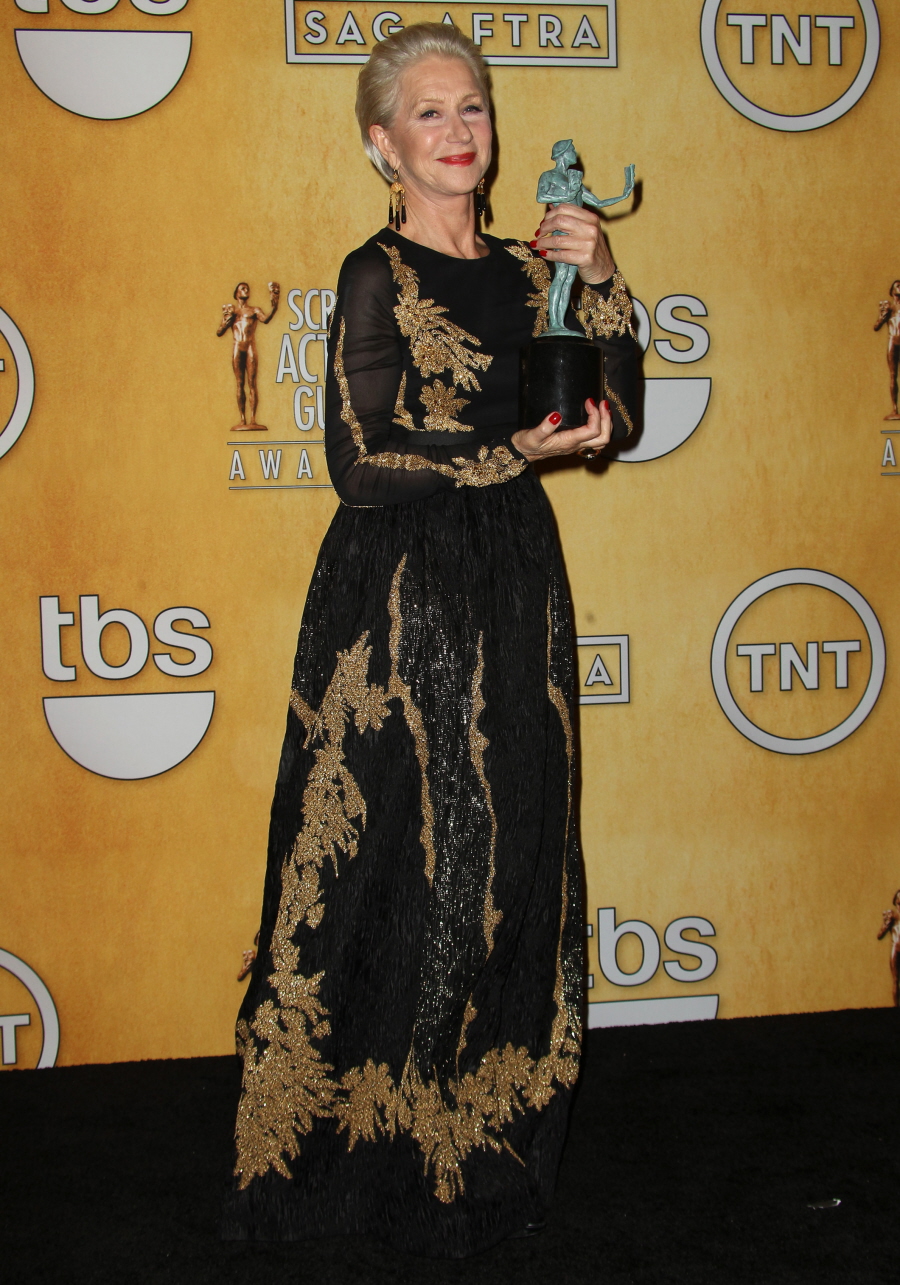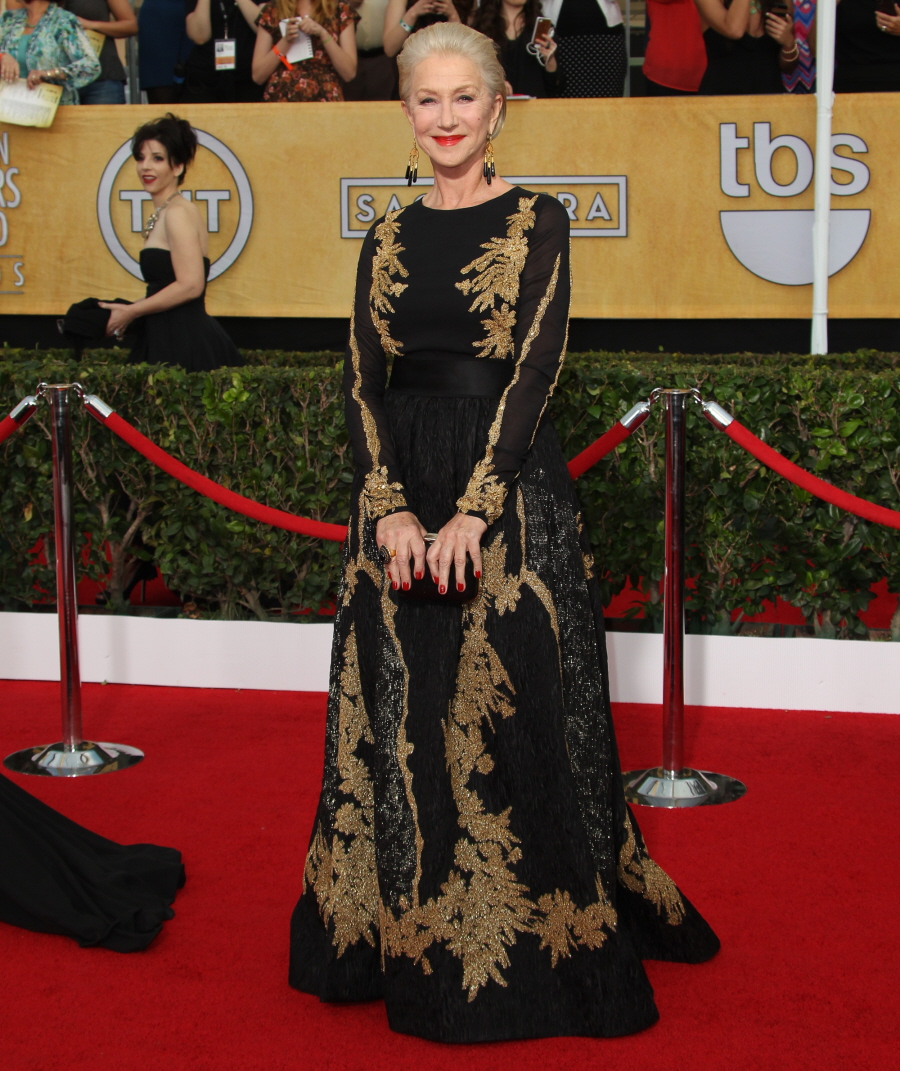 And Rita Moreno won the Lifetime Achievement Award – CB says Rita has definitely had some face work but the work is really, really good. Personally, I just love that Rita wore LEATHER. She's adorable. And I loved that she was wacky and she sang, and then Bryan Cranston jokingly "sang" after he won too.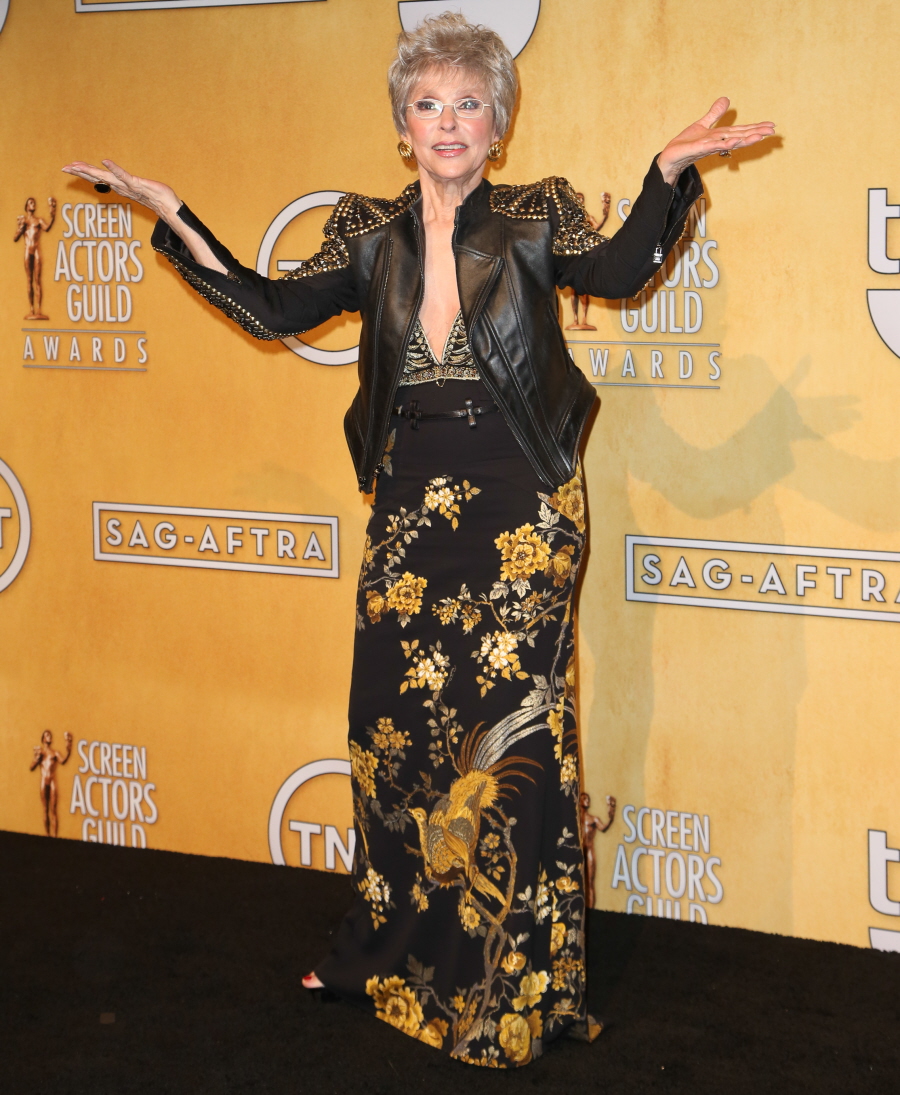 Photos courtesy of WENN.