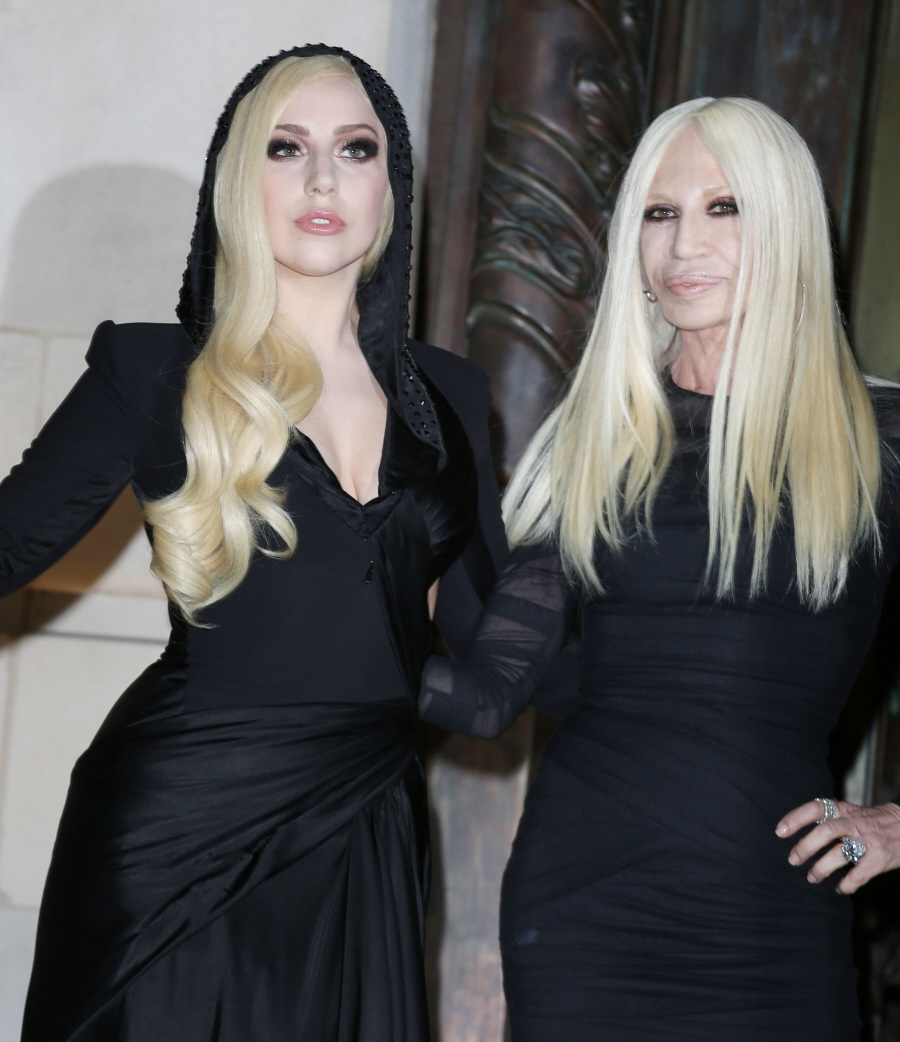 Death Eaters.
Lady Gaga and Donatella Versace posed together in Paris outside of the Versace Haute Couture Spring/Summer runway show for Paris Fashion Week. Gaga is the current face of Versace – she was styled to look very much like a young Donatella in the current ad campaign. So it's slightly frightening/off-putting to see Gaga in these photos, because she doesn't really look like herself OR Donatella. Gaga looks like… Lana del Rey. Right? So that's Gaga's new incarnation. She's going to stunt-queen all over us until we believe that she's the second coming of Lana del Rey. Well, Lana sells more records than Gaga these days, doesn't she? That's what this is about.
I grew up in an era where Gianni Versace could do no wrong, and he flew high after Princess Diana and all of the supermodels wore Versace religiously. The House of Versace is no longer like that – I don't remember when a major royal figure wore Versace, do you? Maybe some of the Spanish royals or Queen Rania, but it's been a long time since the British royals wore Versace. So it's interesting that the whole "dressing royalty" issue came up when Donatella recently spoke with Oxford University students. When asked about potentially dressing the Queen, she said: "The Queen can do whatever she wants. But I would dress her in black. She (the Queen) is rock and roll – I'm not joking! And she is the most fashionable person."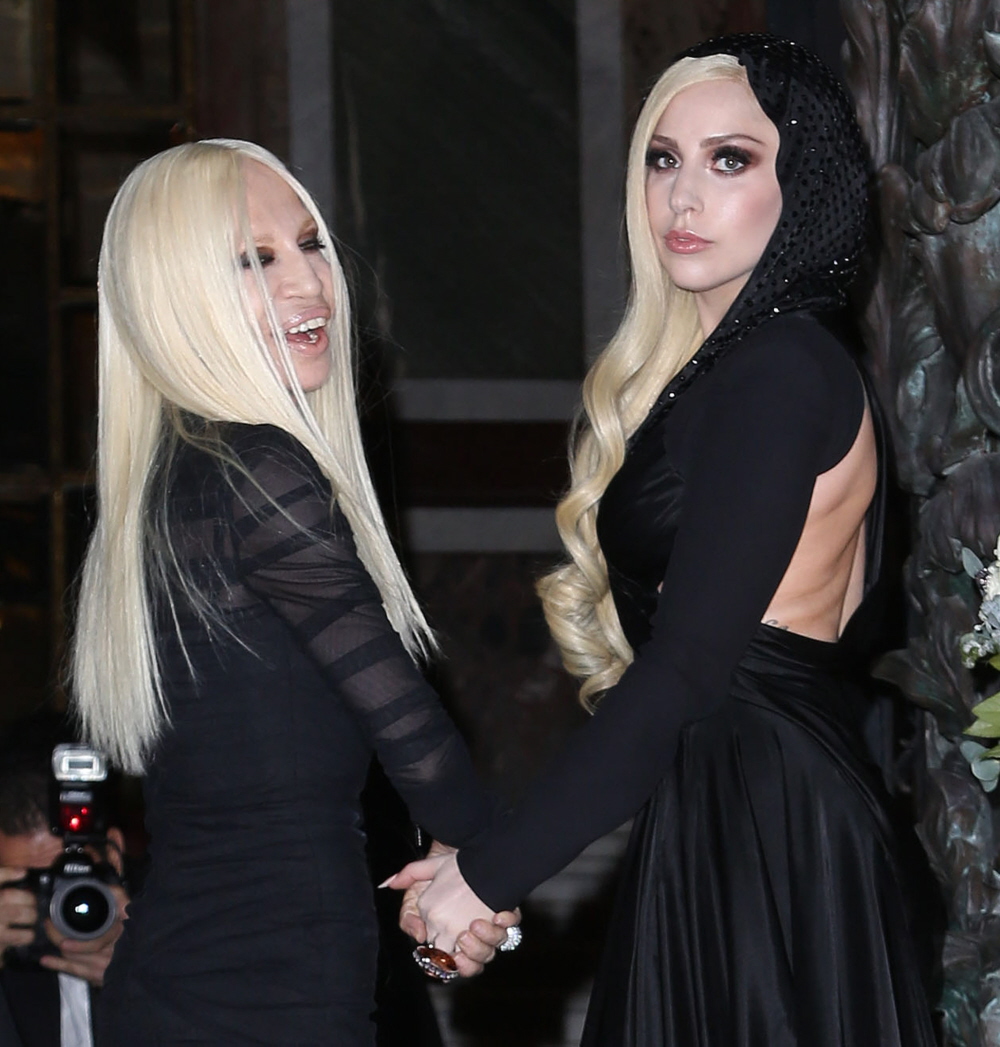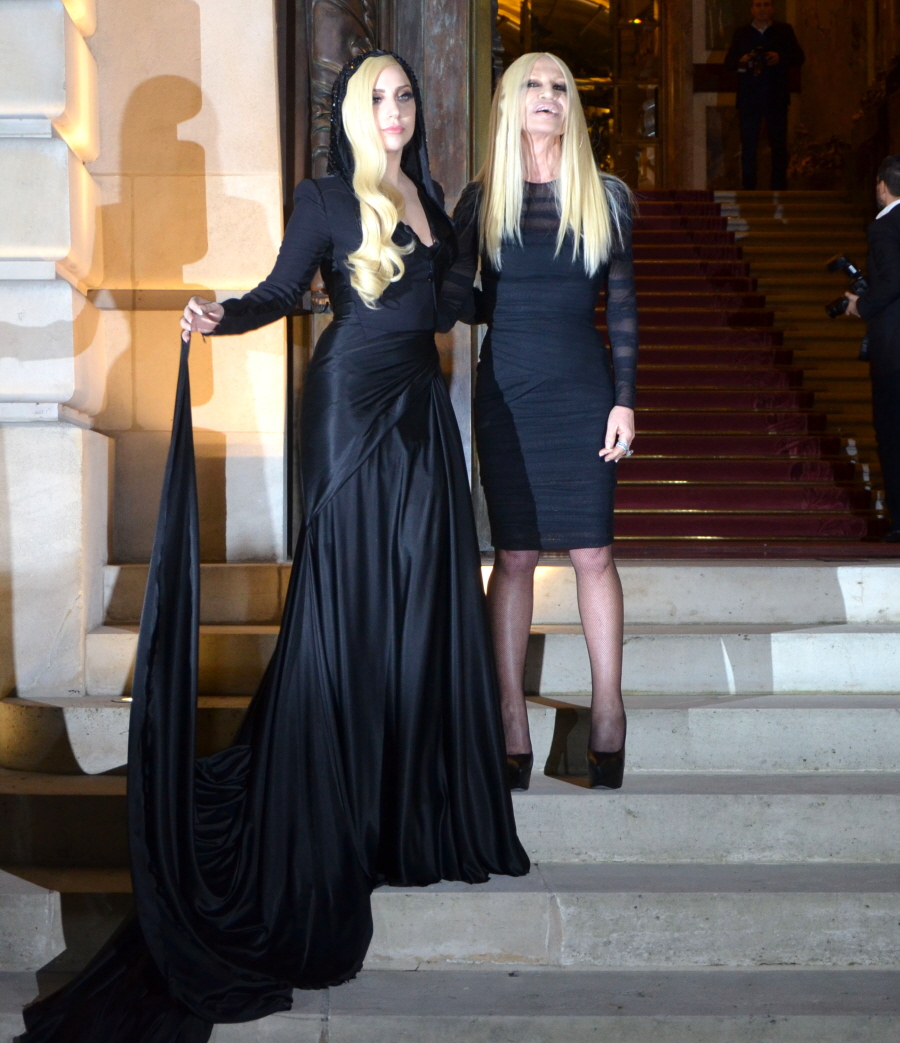 Photos courtesy of Fame/Flynet and WENN.