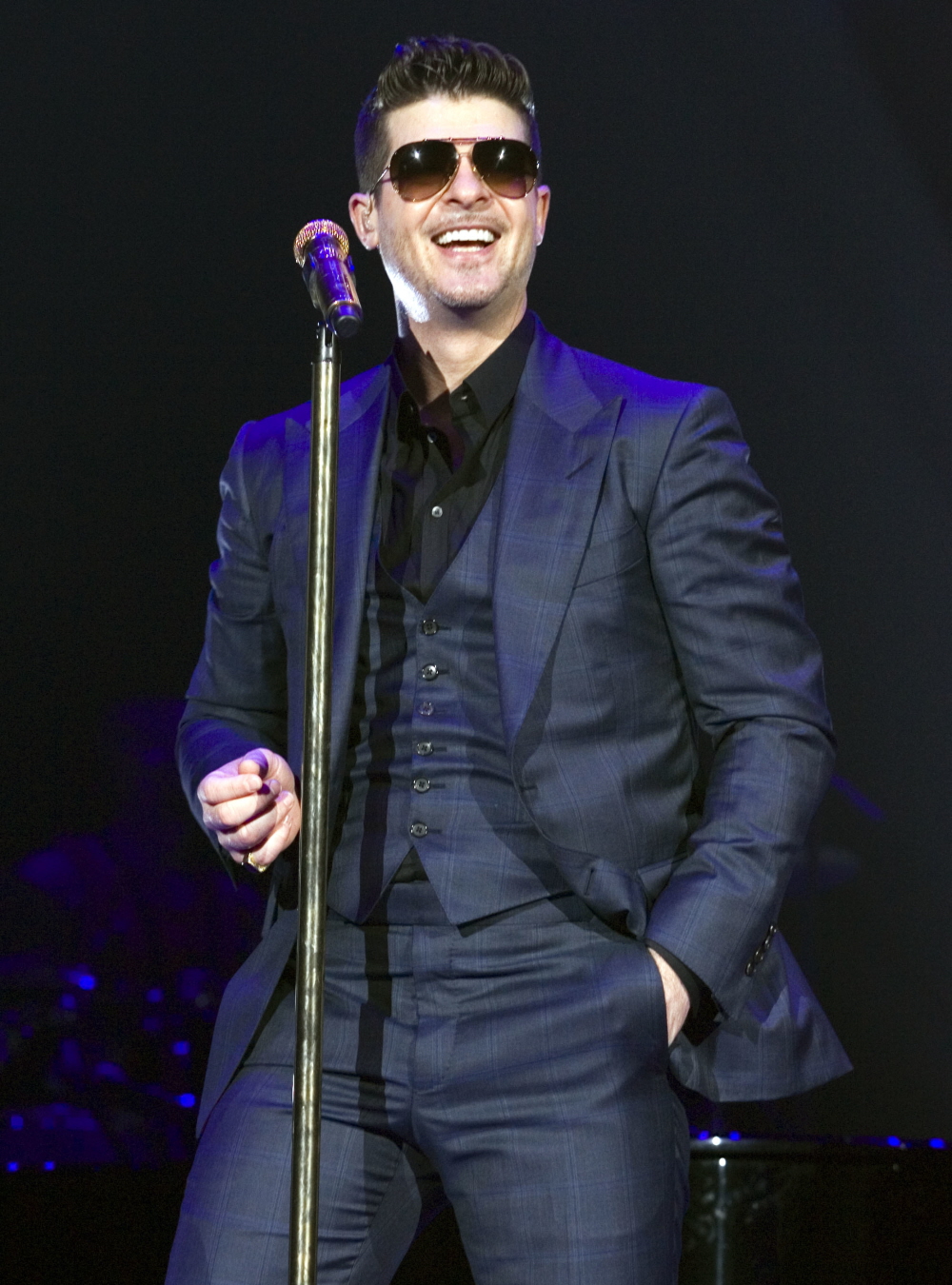 The night of the VMAs last August, Robin Thicke went out on the town, partying with his wife after the MTV show. Robin had been all but ignored in the wake of Miley Cyrus's twerkathon but Robin was still feeling good. He had a huge summer hit and he was finally a big name musical act. So he did what any married man would do while riding high: he groped a random blonde at a club. There were photos, and someone tweeted the photo to Paula Patton, Robin's wife. Paula didn't do anything because… well, we don't know what's going on in their marriage, but there are some assumptions that their marriage is a bit more "open" than "conventional".
Since then, I guess Robin has been keeping a lower profile…? Eh, not really. I mean, Paula comes with him wherever he's traveling or touring or performing, but Paula was also in the club when he groped that blonde. Anyway, get ready to clutch your pearls once again, because Robin was in Paris over the weekend, and there are photos of him getting very close to a random lady. You can see the photos here. The lady is very pretty, very young-looking, and the photos show a certain kind of intimate flirtation, I think.
Robin Thicke boasts he's got "the most functional, dysfunctional marriage in Hollywood" — and we've got the pictures to back it up.

In his latest eyebrow-raising episode, the 36-year-old R&B singer, married to gorgeous actress Paula Patton, was snapped in Paris nightclub Club 79 West was getting very touchy-feely with a comely curly-haired clubgoer Saturday.

The "Blurred Lines" crooner, whose father is Growing Pains star Alan Thicke, is seen getting very up-close and personal with the seductress, nearly to the point of kissing, but just stopping short.

The debonair singer, who was caught in a similar compromising situation last fall after an MTV VMAs bash, put that scandal to bed telling Star, "My only comment about the so-called scandalous photo would be that my wife and I are perfectly in love and very happily married, so, no complaints there."

Thicke, in Paris to promote his clothing line, was joined by one Kanye West at the hopping venue. (We can't imagine HIS significant other would accept that type of tomfoolery!)
Do we just need to stop raising the alert on this stuff? Because it really does feel like Robin fools around and Paula doesn't really care. And maybe Paula is fooling around too. God knows. If she is, she's being way more discreet about it. Maybe we should just accept that Robin and Paula have an unconventional marriage and it works for them, so God bless.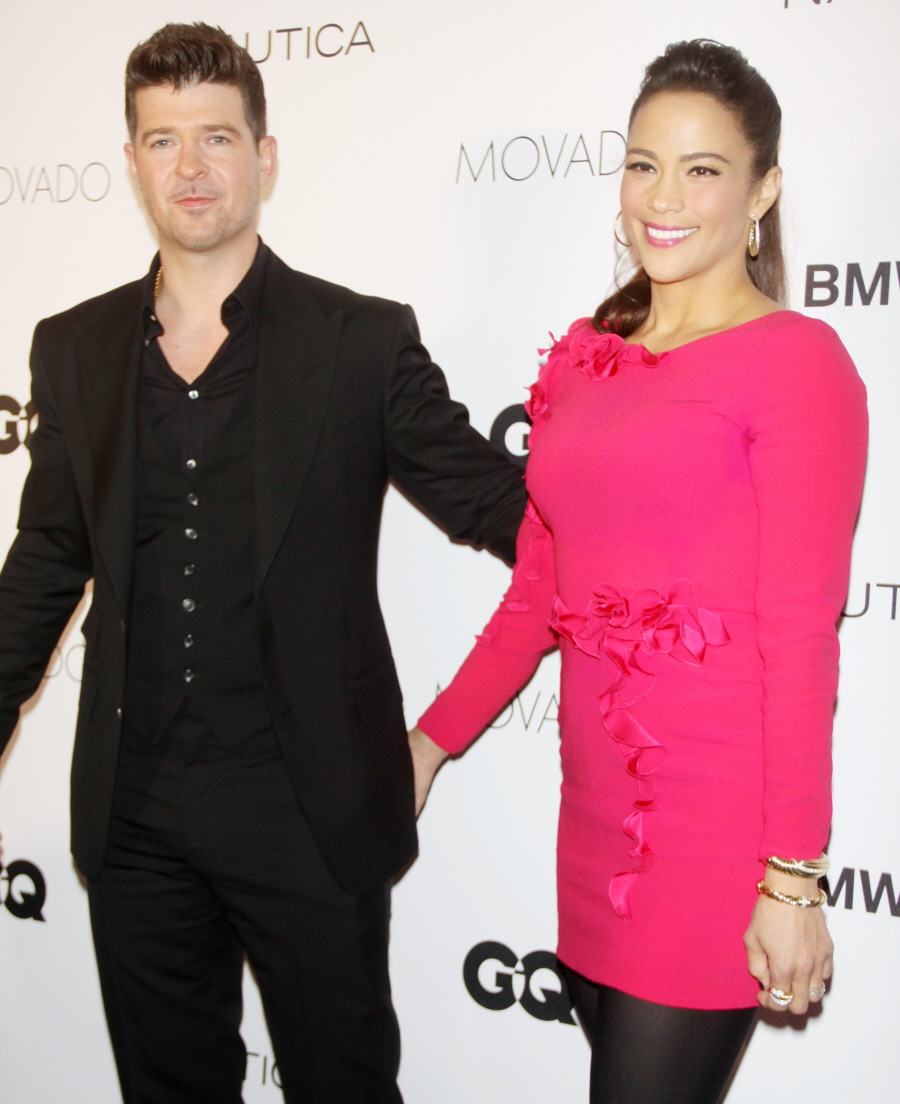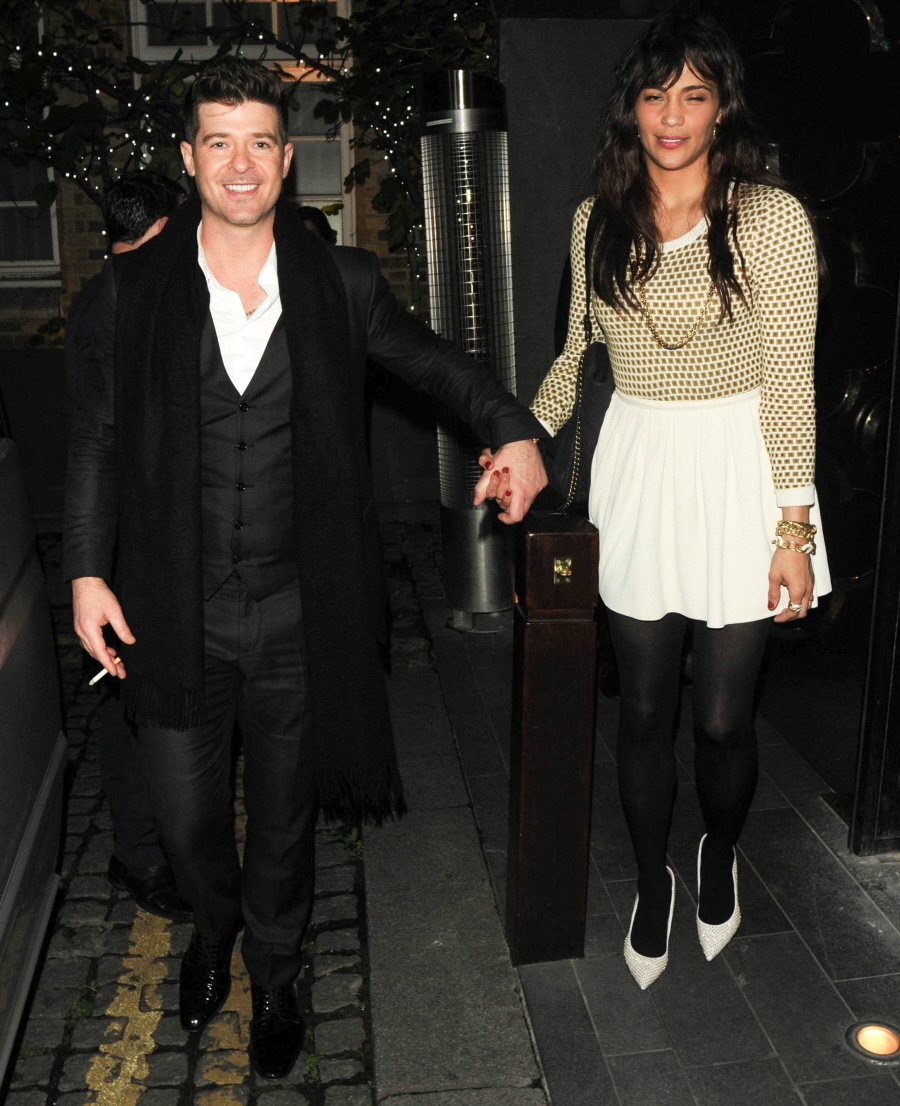 Photos courtesy of Fame/Flynet and WENN.